Johannesburg, or 'Jozi' to the locals, with its three million inhabitants (10 million if you include the broader metropolitan area) still has a mountain to climb in distancing itself from a long-established reputation of violence, fear and gang culture if it wants to compete as a must-visit tourism destination. Perhaps with a little help through positive world media along with engagement of its proud locals, this reputational transition can, at last, be made?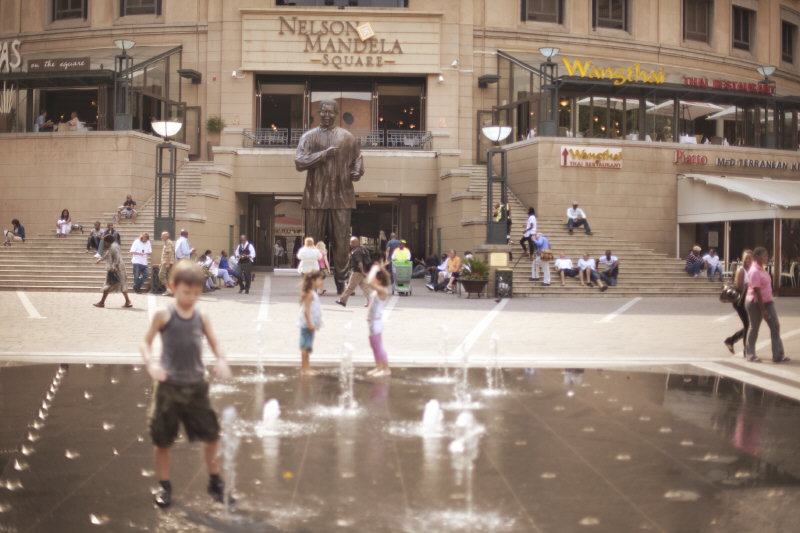 Take Liverpool, for example, a UK city of arguably similar reputation that took the newsworthy 2008 European Capital of Culture event by the horns to kick-start a successful journey of reinvention. Could Johannesburg's 2010 Soccer World Cup have a similar impact? The only way to find out was to get under the bonnet of this fascinating working-museum city.
I would be lying if I said I wasn't nervous about Johannesburg. Like most first-time visitors I'd done my homework and found web page after page of warnings, alerts and statistics that intimated that I had more chance of being struck by lightning twice than getting from the airport to the hotel without being shot.
How wrong those pages were! With a warm, welcoming smile and a firm long-lost friend handshake from my tour guide we casually strolled to the airport forecourt where an equally comforting welcome was delivered from the awaiting driver.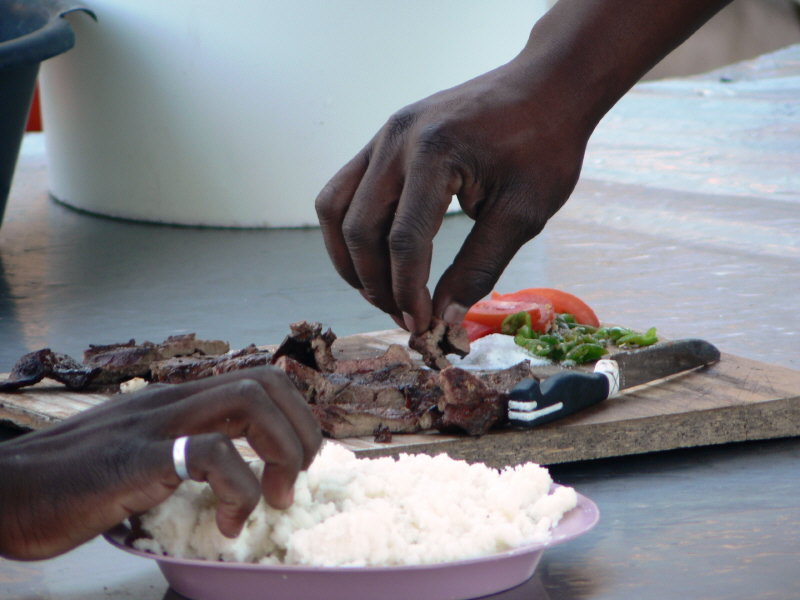 My flamboyant, if not eccentric guide excitedly announced the highlights of her home town through the windows. Aiming my view in the direction of her proud finger-pointing over the heads of the bustling locals and playing children there was occasional evidence of troubled times gone by. Rusting barbed wire draped over graffiti-covered walls reminded me of a deserted 2nd World war prison camp.
I wound the window down to let some fresh, 25 degree October air in and with it flooded the sound of laughter and street banter. The legacy of an angry past may well be documented in the history books, but there was no evidence of fear on the streets now – certainly not here in the centre anyway. It was so opposite to my expectations that I felt a sense of embarrassment for being so gullible in letting rumour and gossip influence my pre-judgement of this place.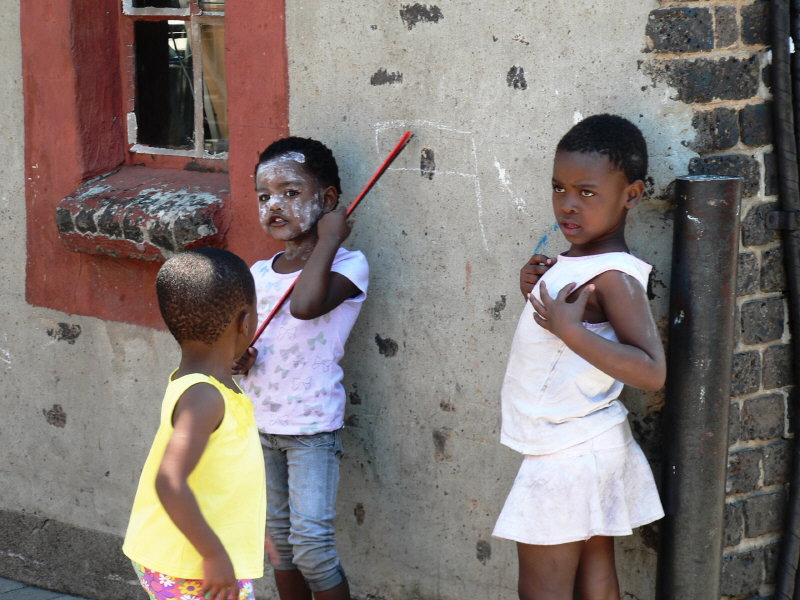 We arrived at the Peech Hotel, my home for the next 6 days. Although I was aware communities here were security-gated, it still felt like entering a prison on visit day, buzzing security as the electric gates opened like a giant metal mouth, swallowing our entry. Once inside the hotel was comparable with any 4* European equivalent; so-be-it the outside swimming pool resembled a garden water feature that was a definite "no-no" for a discreet dip for fear of emptying the entire contents over the neighbouring diners in one almighty submersion.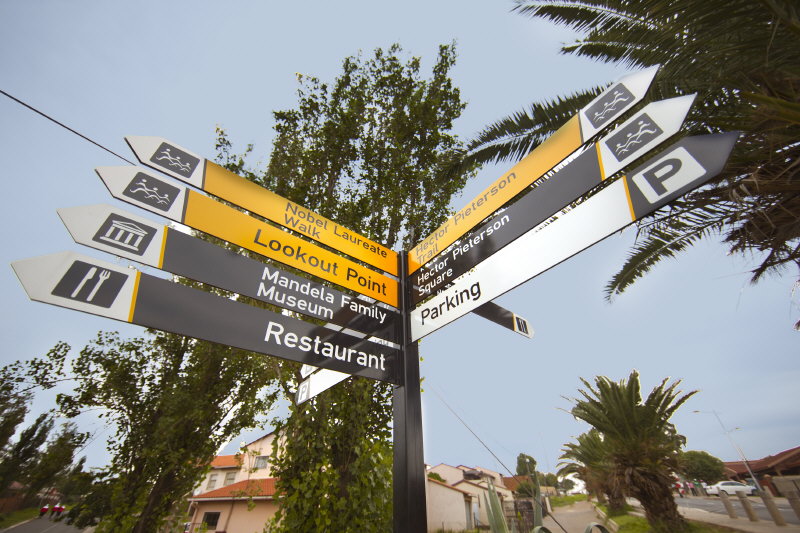 No sooner had the gates swallowed me in, I was burped out again for a City tour. This would be my first experience of getting out of the vehicle alone, unguarded and unprotected. When my moment came it didn't feel awkward or scary at all and my only thought was of desperately wanting to meet these incredibly friendly locals and feel the warmth of this trying-to-please destination.
Newtown Cultural Precinct was a great place to start. It takes little effort to spin around and imagine how this microcosm of Johannesburg would have looked just 20 years ago as a slum in the shadows of the now derelict power station and cooling towers. Today you'll find theatre, dance, art, music and crafts around every nook and cranny.
The dominant Victorian building overshadowing the precinct houses the Museum Of Africa and adjoining is the Market Theatre Complex comprising the Main, Barney Simon and Laager theater trilogy. Other highlights to titillate the imagination are the Horror Cafe, Songwriter's Club, Carfax, Bassline and a brewery tour through SAB (South African Breweries) World of Beer.
I was learning more in my first hours about Johannesburg and South Africa than I had in my entire life. For starters this place was sophisticated, motivated and hungry for success.
Over the next few days I found contemporary and traditional art oozing from almost every street including the galleries of Momo, ThandiSibisi's, Art On Main, Goodman and Everard; enough to satisfy the hunger of even the most famished obsessive.
For the more traditional attraction hunter, there's a range of activities to keep you occupied from dawn until dusk (and beyond) from the cultured Cradle Of Humankind museum, the adventurous Sterkfontein Caves, the fascinating Apartheid and Liliesleaf Farm museums through to the ever-so sweet Lion Park, where, after a 1-hour safari aboard an rickety converted caged truck, cuddling a lion cub will reduce even the strongest character to a whimpering "arghhhh".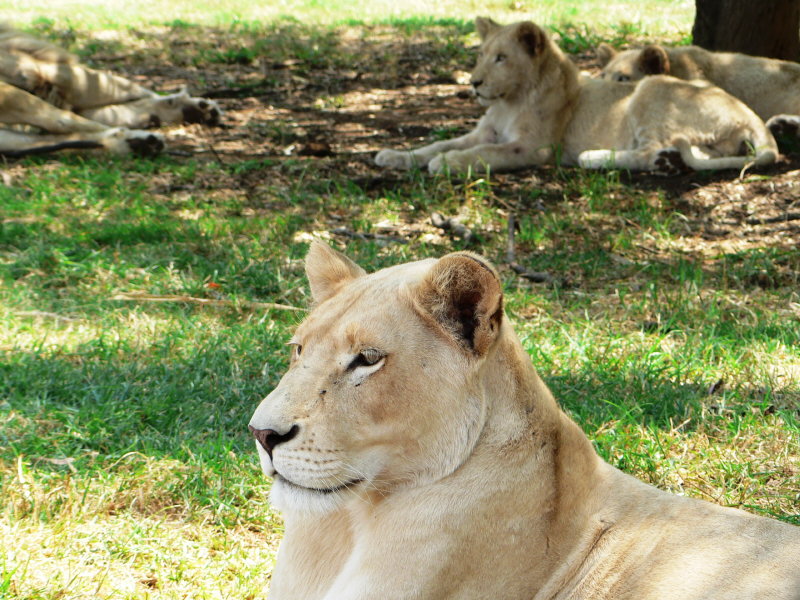 One of my visit highlights was a guided cycle tour of Soweto. On pre-arrival paper this sounded more like a one-way suicide mission right into the heart of the struggling South West Township (from where Soweto gets its name). Once again, I was to be proven wrong. Cycling – with Soweto Bicycle Tour – among the smiling residents, repeatedly chanting the words "hallo" as children rushed cycle-side to touch thumbs with a wrist-twisting action, that is their version of a hi-five, was a soul-searching experience.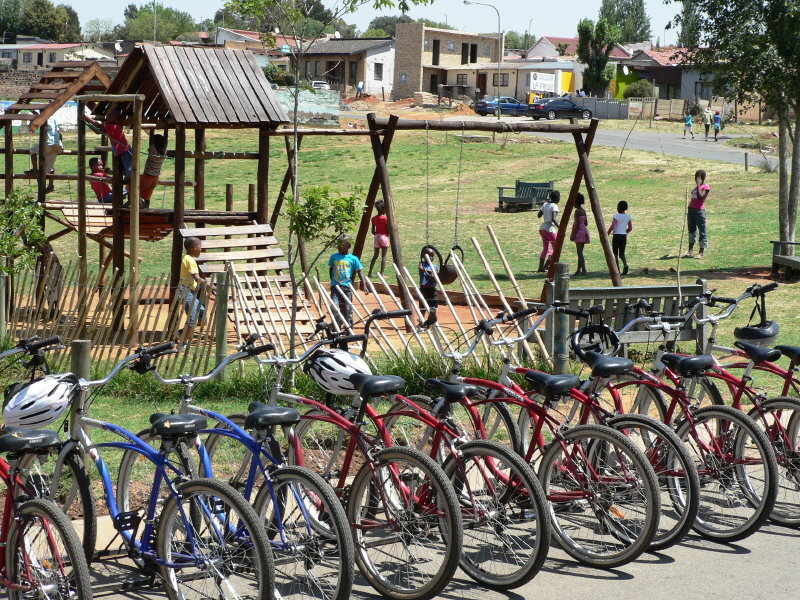 Riding past Nelson Mandela's 1960's house, in the footsteps of other familiar names like Winnie Mandela (who still lives here) and Desmond Tutu forces your imagination to picture how it was in the 1976 Riots, giving the World one of its most mind-provoking images of Hector Pieterson being carried as he died in the arms of Mbuyisa Makhubo after being shot by the police.
Driving back to the airport gave me happy moments to reflect over the past few days. What, exactly, had I learnt? Could Johannesburg follow in the success of Liverpool in its reinvention? Well, I'm convinced it can. The ingredients are all in place with its enviable wealth of culture, historic, modern and exciting attributes.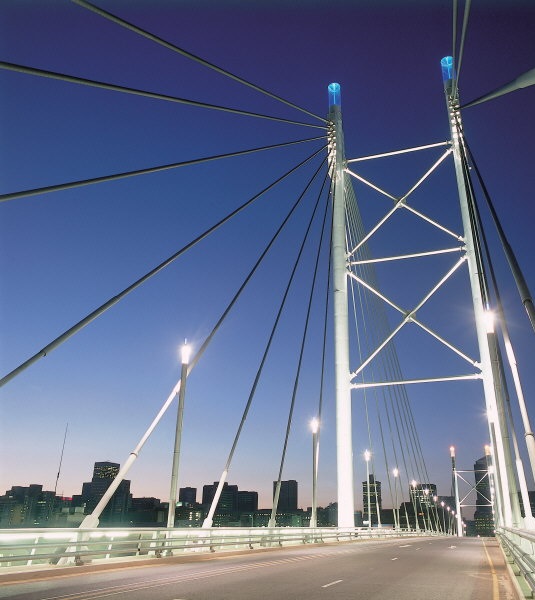 The people are proud and friendly, giving off a genuine feeling that you are welcome. Hotels are comparable with any large City and dining choices are plentiful.
With good value for money, a diverse and never-ending menu of activities and the cities unashamed ambition the discerning traveler needs Johannesburg.
Oh, and finally, one thing the people of Liverpool never gave up was their instantly-recognizable accents, and I'm delighted to say Johannesburg hasn't broken the mould – That has to be as good-a start as any I'd say!
Pete's Treats
Getting there
Virgin Atlantic provide daily evening flights (in both directions from London) taking approximately 11 hours. A word of caution: "Economy" means economy and seating should be considered carefully for anyone other than a "small-build" person. South Africa airways provide an alternative.
Where to stay
I stayed at the Peech Hotel. It was quaint, boutique and delightful with good service and excellent breakfast choices: thepeech.co.za. Other hotels worthy of a look are:
54 On Bath tsogosunhotels.com/deluxe/54-on-bath/pages/overview.aspx
Protea Hotel Braamfontein proteahotels.com/protea-hotel-parktonian.html
Sundowners at Randlords randlords.co.za
Dining and shopping
moyo.co.za / tashas.co.za / westcliff.co.za / seletpoivre.co.za
Newtown Cultural Precinct newtown.co.za
Rosebank Mall themallofrosebank.co.za