All life is copy they say. For Guild member Anthony Stancomb it was a change of life. He and his wife upped sticks and moved to an Adriatic island – and the result has been two books*: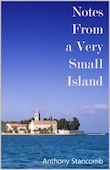 Tired of the stress of running the company I started twenty years ago that had become a large commercial venture – and increasingly stressful – I was thinking of finding an alternative, when one was played into my hands.
I was on one of the relief convoys of clapped out Transit vans to the refugee camps that my wife had helped to organise when we first saw Vis. We both fell in love with it instantly but as the war was hadn't ended the convoys had to carry on and we could not yet give up our business. However, as soon as the fighting was over, we went about selling the company, putting our family home on the market and looking for a house on the island.
Being the first outsiders to relocate there for fifty years, I had assumed that we would be warmly welcomed, but that wasn't to be. The islanders were suspicious and standoffish. After a lifetime of marching around the world with the clenched jaw and determined step of an Englishman on business, this came as something of a jolt but, not wanting to give up, we threw ourselves into island life and tried to get involved. After a while our efforts began to work, although this meant that before long I found myself inextricably embroiled in some dodgy business deals with a bunch of quirky characters – and Ivana in every family drama, bitter rivalry and illicit love affair in the village.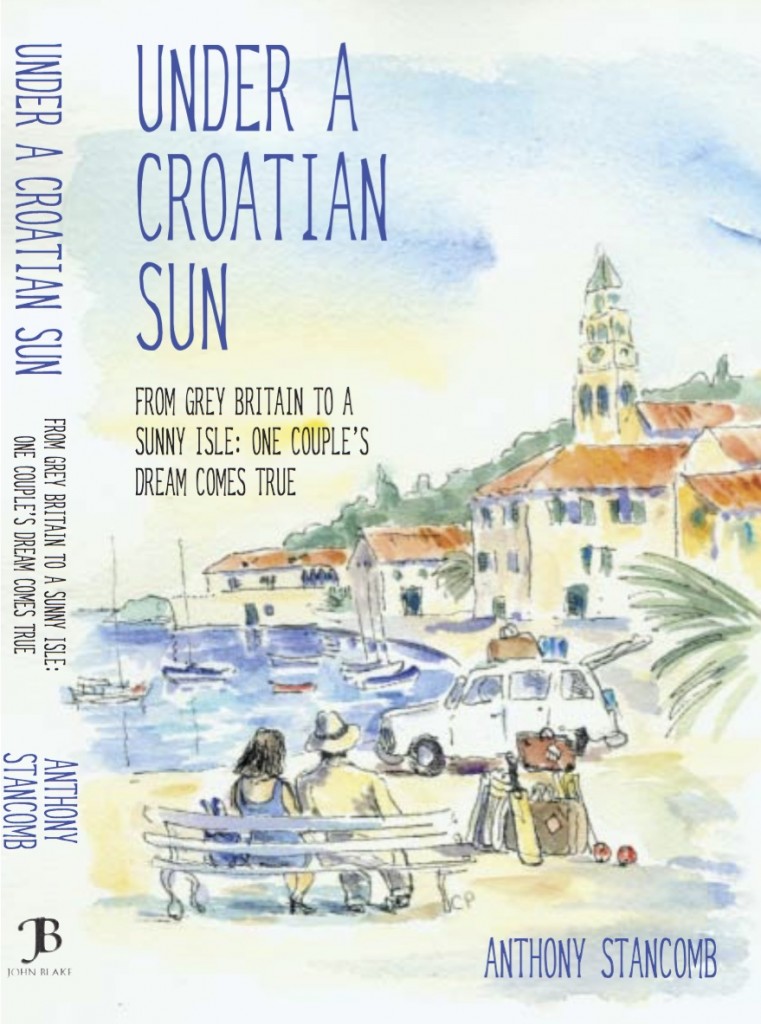 What also helped our assimilation was the island's English legacy. Not only had Vis been our base in World War II, but in the Napoleonic Wars, when we had occupied the island for eight years. Not only had we built a class A fort of its time, but more importantly, we had made ourselves a cricket club out of the monastery gardens and had played regularly. So when one of the islanders suggested starting up the game, and equipment was brought down from England, island cricket began again.
Our first match against an English team was something of a hilarious disaster, but the news that cricket was being played again after a gap of 200 years was quickly whizzed around the world on cricketing websites. And to our astonishment, this meant that clubs from as far as New Zealand were soon asking for fixtures.
A grant was obtained, a professional coach hired, and after a lot more practice, not only did teams come to play us, but our team went to play in England and other places in Europe.
And so it came to pass that after a year of this knockabout life, I had an extraordinary tale to tell – of the cricket – of our comical attempts to win over our new neighbours, of a small ex-communist society trying to adapt to a Western world – and of the dents to my pride and preconceptions gained along the way. And for the first time since leaving college, I took up a pen and began to write.
I now have 3 more books on the area planned out, and am heavily engaged in promoting the island to the world. That said, I'd be pleased to put up and lavishly entertain any member of the guild who happens to be passing through.
*Under a Croatian Sun and the follow up, Notes from a Very Small Island (John Blake Books)