'Celebrate' would be an inappropriate word to choose, but on 26th April every year the Basque town of Guernica marks the anniversary of a shocking event that thrust it unwillingly onto the world stage – and subsequently inspired one of history's most famous artworks.
Now, more than eighty years later, Guernica and its surroundings offer many reasons to visit. Come to Guernica and you'll begin to understand what it means to be Basque, writes Murray Stewart:
As Franco's Nationalists pushed northwards during the Spanish Civil War, and the opposing Basque Republicans stubbornly resisted, the opportunity presented itself to the future dictator and his German and Italian allies to execute a cruel experiment. Bombers descended from the Spring skies and destroyed over 80% of the town. It was weekly market day; hundreds were killed.
The chance presence of a London journalist brought the news to the world. Soon, Hitler and Mussolini would repeat the literally ground-breaking Blitzkrieg tactic in World War II. Picasso's famous Guernica painting, which etched the terrible event into global consciousness, spent many years in exile itself, banished to New York on the order of the artist until democracy was restored to Spain.
The celebrated painting came back to Spain in 1981 – but controversially to Madrid, not to the small Basque town that gave it its name. Now, a replica ceramic mural in Guernica is framed by an exhortation in the enigmatic Basque language that translates as: 'Bring Guernica back to Guernica.' For now, the original artwork remains resolutely in the Spanish capital.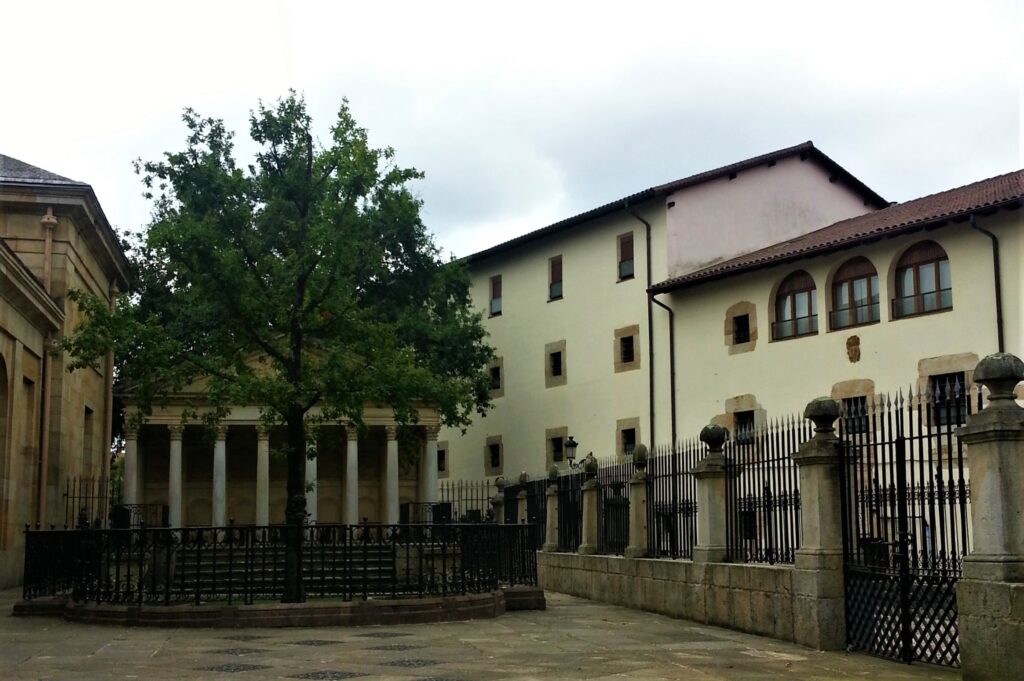 Unsurprisingly, the present day rebuilt town of Guernica is not a pretty sight, but looks are thankfully not everything. Spiritually, Gernika-Lumo – as the town in correctly designated in Basque – is at the very core of the Basque identity.
The Assembly House and the Tree of Guernica both symbolise the strength of that identity, one which has rubbed up awkwardly with Madrid and Spain for many years. The Basque Country is the most autonomous community in Spain, and the magnificent Assembly House is where for many years important decisions were taken by the Basque government. As for the tree, beneath its boughs new Kings of neighbouring Castile would have to swear to uphold the Basque fueros, or local constitutional laws. Yes, this small town is truly the heartland for Basque-ness.
Looking forwards, not backwards, the town's thought-provoking Guernica Peace Museum draws on definitions from luminaries such as Gandhi and the Dalai Lama to challenge you with important questions such as 'What is Peace?' And although it deals sensitively with the local atrocity of 1937, its exhibits are definitely of universal interest. With all its information translated into English, there's no excuse to leave here feeling unmoved.
Close by, you can admire that ceramic replica of the famous painting and, in the Parque de los Pueblos de Europa ('Park of the Peoples of Europe') you'll be confronted with two sculptures appropriate to the town's tragic history. First, 'Our Fathers' House' by favoured Basque artist Eduardo Chillida trumpets the need for the Basques to defend themselves, while Henry Moore's 'Large Figure in a Shelter' – twenty tonnes of bronze with holes in it – provokes the reflection that most shelter is far from fool-proof. Certainly not against bombs, mercilessly rained in from above, for example.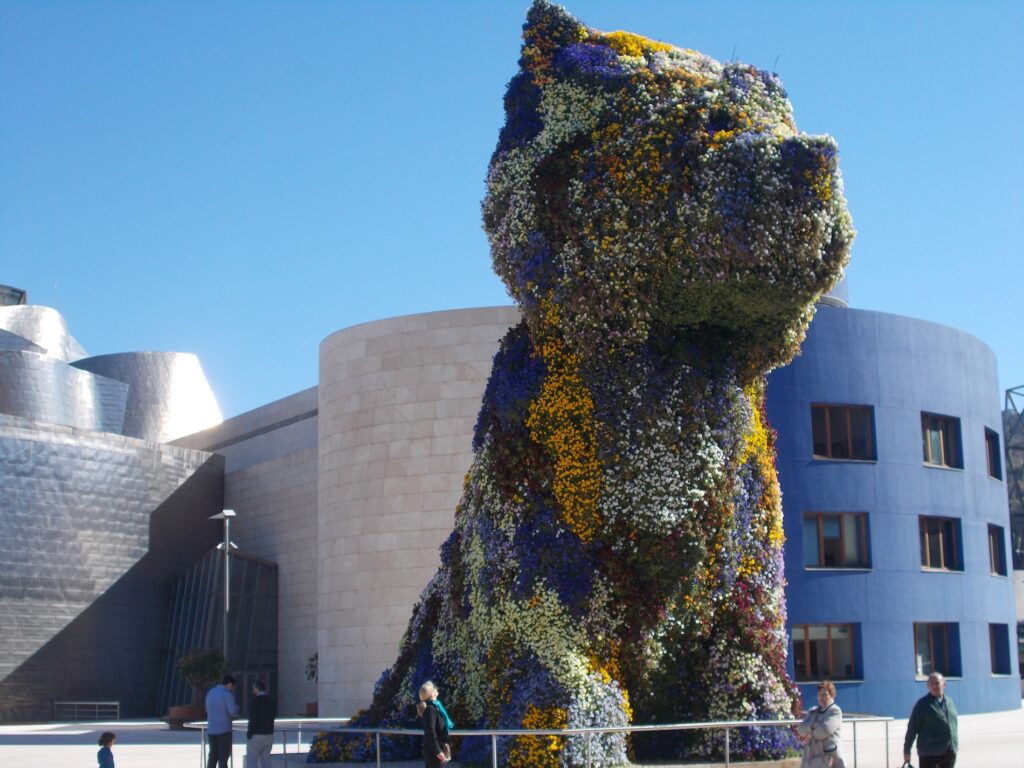 One thought-provoking day in Guernica is enough, and to lighten your mood, you can choose from the many neighbouring diverse attractions, according to your taste. A short, inland drive west will usher you into mighty, masculine Bilbao, the rejuvenated industrial giant and by far the Basque Country's largest conurbation.
The view down from the motorway is unappealing, but on ground level visitors can stroll down the Gran Via, an elegant boulevard of Parisian proportions, admire the astonishing Guggenheim Museum (from outside or in, or both) and crown the day at the Old Town's compact square, the Plaza Nueva, with its unbeatable collection of artistic, delicious pintxos (Basque tapas) awaiting your appetite on the counters of its innumerable bars. What a great place for a food-focussed pub crawl.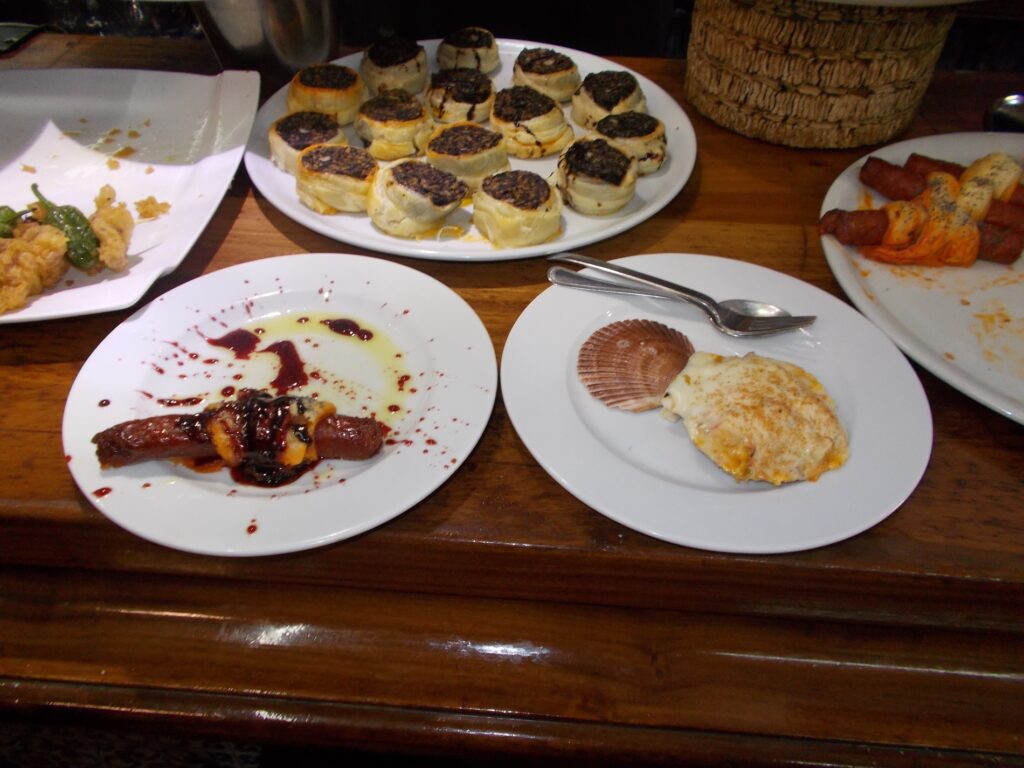 Guernica is also very close to two more sites of profound interest – one old, one new. The Santamamiñe Cave itself  – the 'old' – can now no longer be visited, closed to protect its 14,000 year-old wall-paintings of bison, goats and bears from visitor-inflicted damage. But a 3D film suitably projects images of what you're missing and it's available in English with advance notice.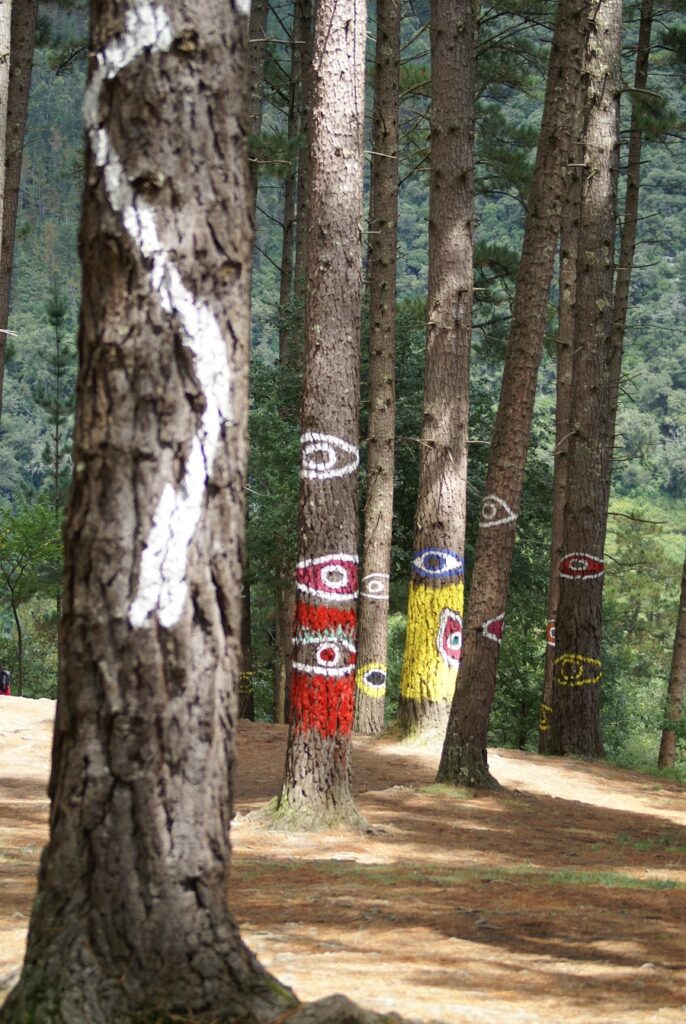 And the 'new'? In 1982, artist Agustin Ibarrola began to paint on the trees in his local wood; by 2000, his work was done and there are now more than 40 figures adorning the trunks in what is known as the Bosque Pintada de Oma (Painted Forest of Oma).
During a pleasant stroll through the woods, you can amuse yourself by lining up the painted fragments on different trees to complete Ibarrola's intended images.
Surfers will head to the seaside resorts of Mundaka or Sopela, while those who enjoy the journey as much as the destination can take a vehicular coastal 'stroll' either westwards back to Bilbao or eastwards towards beautiful San Sebastián.
On the way, select one of the golden-sand beaches which rim the Bay of Biscay. Relax and reflect: Guernica may have been ravaged by Civil War, Bilbao scarred by its industrial past, but they've both fully recovered and their resilient Basque spirit is undimmed.
It takes more than bombs and industry to subdue one of Europe's strongest and most mysterious cultures.