Our bus journey to Isla Baja was spiced with scandalous tales of nocturnal visits from German gentlemen and pre-marital trips to volcano-top hotels (did the earth move? No one dared ask). Fie, strumpet, get thee to a nunnery!
Luckily, our first stop, Garachico, had no fewer than four convents. Three were closed, however, and the fourth was not opening its impressive wooden doors to fallen women. We strolled down the cobbled streets instead and visited the old harbour gate and pint-sized fort.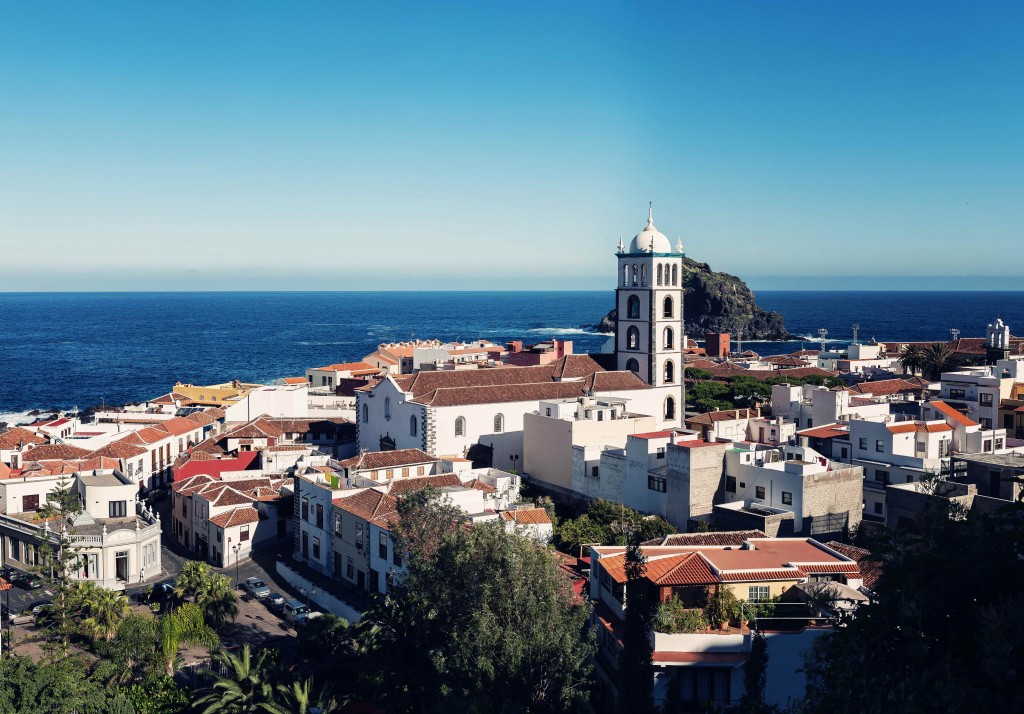 Image Courtesy of Tenerife Tourism Corporation
Garachico, literally 'small rock', was a significant port in the 16th century, exporting wine to Europe. In 1709 the volcano above the town erupted, filling the harbour with lava. The cargo business shifted up the coast to Santa Cruz, and Garachico was left in peace.
Sad for Garachico, but good for us, as it left this tiny town of 1000 inhabitants frozen in time, its streets and houses much as they were in the 1600s. The main square, with its whitewashed church and belltower, has a strong South American flavour. Its old-fashioned bandstand incorporates a shady kiosk café – perfect for a drink and a chat.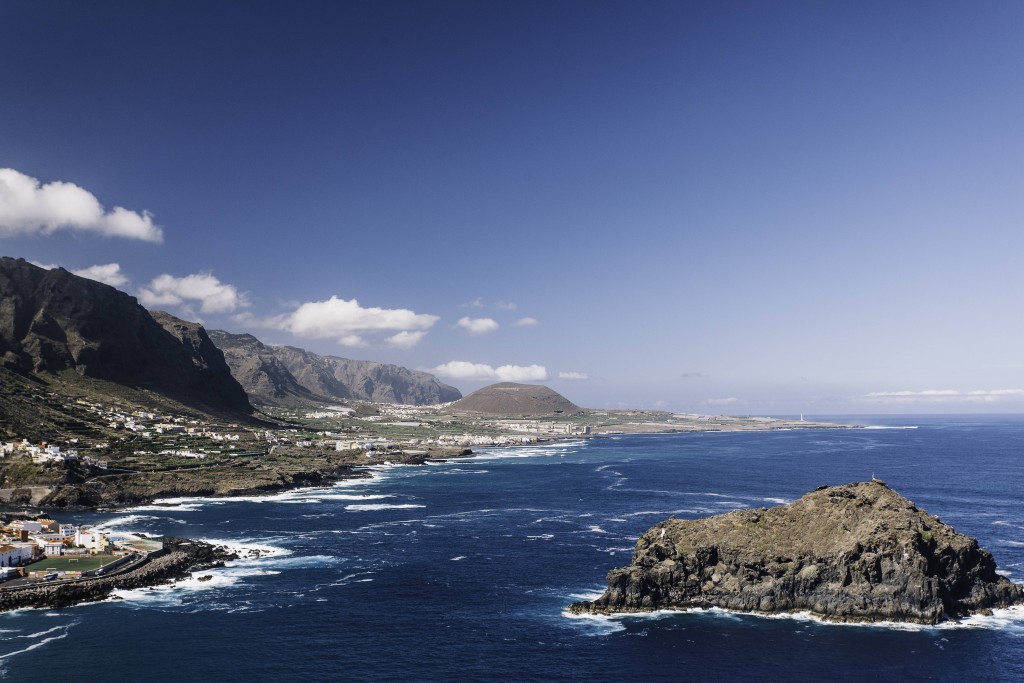 Image Courtesy of Tenerife Tourism Corporation
Sadly too early for an apero, we moved on to Buenavista, a sleep town on the northwest coast. Here we took a barraquito condensed-milk coffee with the locals and some rosquetes – a mini-doughnut with cinnamon and anise.
Isla Baja lies at the foot of the Teno massif. On the mountain itself is the tiny, remote village of Masca, which got its first road in 1970. From here you can scramble down the gorge to the sea, and take a boat around the coast to Los Gigantes.
Enter the impossibly lithe and saturnine Damian, shepherd leaper extraordinaire. We all thought he'd jump down the mountain, but with his shiny, tapered 3.5-metre pole, he defied gravity and went up.
As every Guild member knows, it is always 1pm somewhere in the world, and the word 'lunch' was featuring in every muttered conversation. Scrambling more or less asthmatically up a steep path of volcanic rock, we boarded the bus and headed to Restaurante Mesón del Norte at Las Portelas.
Mr and Ms Tenerife and all the little reefers were out for Sunday lunch, and we took our place among them. An underwhelming amuse-bouche of frisé lettuce and white bits was followed by ever-reliable grilled cheese and a massive portion of bacalhau. Blood sugar restored and mutiny averted, Guild members relaxed, gulping local wine and roaring travel-related anecdotes into the rattling, clattering din.

Image Courtesy of Tenerife Tourism Corporation
Around 5, we left, with many a 'hasta luego' and even a couple of 'arrivedercis' for good measure. After organising a whip-round for Belen, our tireless guide, we squealed down the mountain, Italian-Job style, each hairpin tighter than the last.
The bus was still buzzing with scurrilous gossip when we got back to the hotel. We were an hour late – it was all so terrifically Tenerife.
---
NB. BGTW members attending the Guild's 2016 Annual General Meeting in Tenerife were hosted by Turismo Tenerife and Turismo de Canarias. This article features one of the experiences/trips offered to Guild members. Views are the author's own.
---