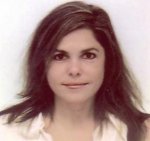 Amy Guttman
Journalist and broadcaster, BBC From Our Own Correspondent, Editor-at-Large, The Hotel Culture, monthly contributor - Forbes Entrepreneurs
American journalist and travel writer based in London, specialising in food, luxury travel,hotels with strong brand identity/culture, fitness holidays and soft adventure. I've done TV reports and presented radio programmes as well as spoken on panels.
Regions: Middle East
Skills: Audio Production, Radio
If you would like the BGTW to contact this member on your behalf, email secretariat@bgtw.org.