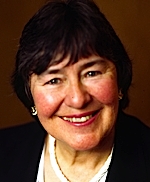 Annette is a former Fleet Street travel editor and ex-Chairman of the BGTW, now writing more on personal finance, property and consumer issues. Still travelling the world but concentrating on equestrian matters. Author of "Centenary of the Arab Horse Society 2018", published April 2018. Languages: French, Spanish, Italian.
Travel Categories: Self-Catering
If you would like the BGTW to contact this member on your behalf, email secretariat@bgtw.org.