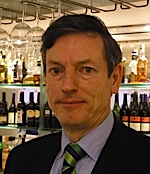 Commissioned travel and other non-fiction books for nine years before going freelance to continue writing books on travel and transport, especially railways, and writing about consumer tourism for over 50 national newspapers and magazines, focusing on cultural tourism, railway travel, walking and cycling. Travelled on railways of over 55 countries. Lecturer for Martin Randall Travel. FRGS. FRSA.
Travel Categories: Architecture, Cycling, Rail Travel
Regions: Canada, Switzerland, United Kingdom
Skills: Publishing, Sub-Editing
If you would like the BGTW to contact this member on your behalf, email secretariat@bgtw.org.