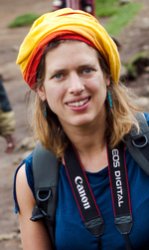 Antonia is a seasoned travel writer whose work has appeared in the Guardian, Observer, Telegraph, FT, Executive Travel, Food and Travel, Family Traveller, Group Leisure and Travel, Rough Guides and numerous other print and online publications. She has broadcast on BBC Radio 4 and co-presented a television show on Channel 4. She also scripts and presents videos, sometimes with the whole family. Her husband is disabled so she also writes about accessible travel. She has three children aged 2, 4 and 6. She has more than 5,000 followers of her @UKTravelwriter Twitter handle.
Travel Categories: Disabled Travel, Family Travel, Hotels
Regions: Africa, Caribbean, Europe (continental), United Kingdom
Skills: Travel Product Reviewing, Video & Podcasting
If you would like the BGTW to contact this member on your behalf, email secretariat@bgtw.org.