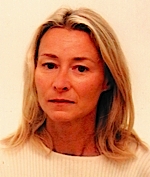 Editorial and branding consultant, experienced editor.Editor in chief/travel editor Woman's Journal 1988–98; former special-projects editor IPC Magazines (now Time Warner). Extensive experience of magazine launches,editorial consultancy, branding, contract/in-flight publishing. Clients include Sunday , UNESCO magazine,Square Rock Publishing , Associated and Times Newspapers. Author of guides to Paris and Northern France.
Travel Categories: Cruising, Eco Tourism
Regions: France, Greece, Italy, United Kingdom
If you would like the BGTW to contact this member on your behalf, email secretariat@bgtw.org.