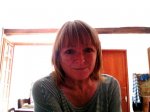 Travel editor and writer; worked for DK Eyewitness Guides for 15 years, then freelance for the past ten years. Co-author of several books on French cuisine. Lives in Deal, Kent, and St-Valery-sur-Somme, Picardie.
Travel Categories: Food & Drink
Regions: France
If you would like the BGTW to contact this member on your behalf, email secretariat@bgtw.org.