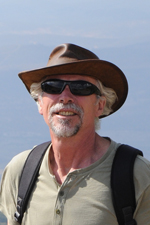 Former editor of travel and outdoor activity titles and contributor to several travel guides. Now contributes illustrated travel articles to magazines and, occasionally, websites. Extensive photographic library of travel and outdoor activity scenes.
Travel Categories: Culture, Motoring & Motor Home Travel
Regions: Europe (continental), United Kingdom
If you would like the BGTW to contact this member on your behalf, email secretariat@bgtw.org.