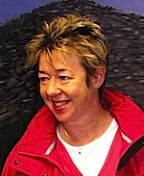 A trained travel writer and sub-editor with 30-plus years' experience in consumer and trade print and online media. Writer on hotels, destinations worldwide and consumer travel issues for national newspapers, magazines and online portals, including The Telegraph's Hotelegraph and Cruise magazine, Silver Travel Advisor, Britain Magazine, Selling Travel and TTG. Experienced sub-editor, working in-house for Telegraph Connect, Telegraph Spark and Which?.
Travel Categories: Cruising, Cycling, Hotels, Over-50s Travel, Travel Consumer Issues
Regions: Caribbean, Cyprus, Mediterranean, Portugal
Skills: Sub-Editing
If you would like the BGTW to contact this member on your behalf, email secretariat@bgtw.org.