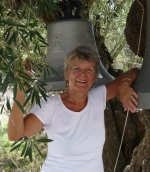 Mary Johns
Freelance presenter / broadcaster / writer / travel editor
Former BGTW Chair (2002–04). Was a print and broadcast journalist all working life; former presenter on BBC Holiday, Perfect Holiday, Holiday 10 Best and long-term travel editor and contributor to local BBC travel programme.
Travel Categories: Cruising, Wintersports (skiing, snowboarding etc.)
Regions: Greece
If you would like the BGTW to contact this member on your behalf, email secretariat@bgtw.org.