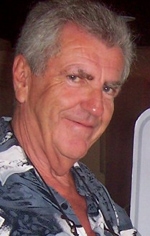 Background: Journalism, including national newspapers. Paul also built a major travel publicity company with tourism accounts. Since then he has travelled worldwide writing a range of content, particularly marine and holidays afloat. He also produces films; was editor of Anglia Afloat magazine. Now, as an associate, he still travels, writes for regional media and praises the Guild's status and productivity in the travel industry.
He is also an author – fiction Changing Colours – and edits a Norfolk community magazine and is also a Prince's Trust business mentor to young people, including those with writing ambitions.
Travel Categories: Cruising, Watersports (sailing, water skiing etc.)
Regions: Caribbean, Europe (continental), Mediterranean, United Kingdom
If you would like the BGTW to contact this member on your behalf, email secretariat@bgtw.org.