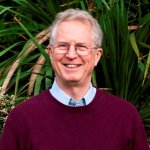 Paul Wade
Freelance travel writer / broadcaster / editor
All-rounder who writes/edits magazines, articles and books. Has lived in Spain and USA. Editor/author of 30 books, plus a couple of travel apps for Austria. Co-author of guides to US, Spain, Austria, Switzerland, France, London. TV voice-overs. Good French and Spanish; enthusiastic German.
Regions: Austria, Canada, France, Germany, Spain, United States of America
Skills: Voice-Overs
If you would like the BGTW to contact this member on your behalf, email secretariat@bgtw.org.