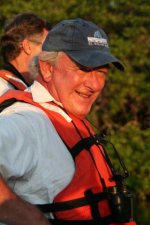 Educated UK and USA. Twenty-three years in television. Founding editor of ITV's Wish You Were Here…? Among the architects of the Tourism for Tomorrow, the first major awards scheme recognising excellence in environmentally sensitive tourism. Contributor to Financial Times, Daily Telegraph, House & Garden, Country and Town House, Country Life.
Regions: Australia, Polar Regions, United Kingdom
If you would like the BGTW to contact this member on your behalf, email secretariat@bgtw.org.