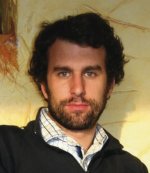 Brixton-based Roger writes about travel, food and technology for various UK and US publications. He is interested in socio-cultural issues and has a taste for adventure and the unexpected. He is also a researcher in tourism at the University of Leeds School of English.
Travel Categories: Adventure Travel, Music
Regions: South-East Asia
If you would like the BGTW to contact this member on your behalf, email secretariat@bgtw.org.