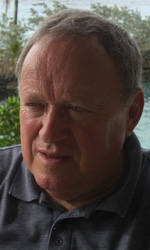 Widely travelled, all continents. Visited 131 countries, every UK and Irish settlement of 2,000+, every French metropolitan department, all 50 US states. Writing experience: local and national newspapers to consumer magazines, courtesy titles, books. Edited BM Voyager, European Hotelier, Holiday & Leisure, De Vere. Broadcaster. Author of 33 books.
Travel Categories: Cruising, Hotels, Motoring & Motor Home Travel
Regions: France
If you would like the BGTW to contact this member on your behalf, email secretariat@bgtw.org.