ISSUED BY THE BRITISH GUILD OF TRAVEL WRITERS
Issue No.50; August 2015
CHAIRMAN'S MESSAGE
This has been an exciting, productive and fun-filled spring/summer season for the 270-member British Guild of Travel Writers. Our 2015-2016 Yearbook – considered the bible of the travel industry – was launched in May at a gala event staged at the London Coliseum; a professional skills-enhancing Social Media workshop was held in June; a seminar on dealing with the tourism challenges of the world's troubled areas was held in July in conjunction with The Association of National Tourism
Office Representatives (ANTOR), and the Guild's summer party was held in the beautiful environments of Kew Gardens in August.
Meanwhile, the Guild's new, more outwardly-looking website has been launched; a series of seminars and workshops aimed at helping members enhance their professional skills have been organised, and fact-finding excursions have been made to such news-making venues as Bletchley Park, Leicester's new Richard III Centre and Twickenham's Rugby World Cup stadium and museum.
Membership has been booming, with professional bloggers now being accepted into the 55-year-old Guild for the first time, and a record number of Guild members have submitted work for its highly-competitive membership awards competition as well as for its Tourism Awards – the three finalists in its three geographical categories will be determined in early September and the winners of both Member and Tourism Awards announced at the Guild's prestigious Awards Dinner to be held at the Savoy Hotel, November 1, the eve of World Travel Market.
Mary Moore Mason
Chairman BGTW

TRAVEL NEWS UPDATES FROM GUILD MEMBERS
FLYING AROUND

Helen Ochyra, specialist in luxury adventure travel and city breaks, has recently been to the Inner and Outer Hebrides, Dublin, Paris, Dubrovnik, the Amalfi Coast, the Canary Islands and Castellon. She has trips planned to Scotland, Croatia, Montenegro, Spain and South Africa this autumn/winter.
Contact Helen at helen@helenochyra.com, visit www.helenochyra.com; Twitter: @helenochyra
FROM LESSER KNOWN INDONESIA TO AN EXCITING NEW TV CHANNEL

Petra Shepherd has recently attended The Gypsy Festival in The Camargue, walked in The Pyrenees and cycled in Denmark. Future trips include two weeks in October exploring Bali and Sumatra. Commissions welcome ! She continues to help out with Journeys, the glossy magazine about experiential travel, writes theatre reviews for The Cultural Voyager and shortly will be involved with the luxury and destination programming side of an exciting new TV station http://globalpropertytv.com/ GPTV will launch in October.
Contact: Shepherdpetra@hotmail.com; 020 87729195; 07947 314745; Twitter: @petra_shepherd
NEW WALKING GUIDE TO TENERIFE LAUNCHES SEPTEMBER

Authored by resident destination and hiking experts, Andrea & Jack Montgomery, Walk This Way Tenerife launches on Amazon in September 2015. Features self-guided directions to more than 30 of the island's best walks and 14 quick reference appendices to help you choose the right ones for you, including family-friendly and routes for vertigo sufferers to avoid.
For interviews and/or review copy contact: andymont@live.co.uk; Twitter: @WalkTenerife and @NativeTenerife on Twitter
NEW CYCLING STORIES FOR 2016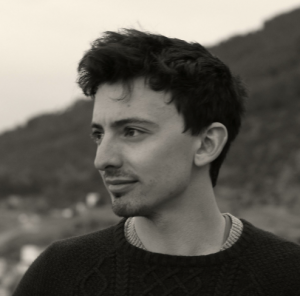 Greg Dickinson is always on the lookout for topical cycling stories – whether it be the development of a new route, a guided tour group or a fun event. I've had cycling pieces published on Roughguides.com and in The Independent.
Contact at greg.dickinson@uk.roughguides.com if you have any leads
PELOPONNESE AND CAPE TOWN……PLUS BEHIND THE SCENES OF PAFOS 2017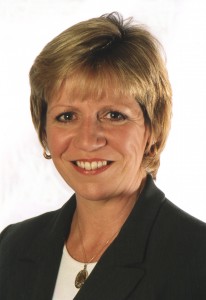 Paphos-based Carole French has stories for you from Cyprus, including her experiences so far of being a volunteer coordinator for European Capital of Culture – Pafos 2017. She's also just back from assignment in Greece's Peloponnese and will be heading off to Cape Town and Colombo in the coming weeks. Carole is the author of numerous guidebooks, a BBC-trained journalist, editor and photographer. She's available for commissions and would love to hear from you.
Contact Carole at info@carolefrench.com or visit www.carolefrench.com
IT'S TRAINS, BOATS AND PLANES AGAIN

Peter Lynch has been riding the rails around Europe – London to Paris, Marseille, Montpellier, Turin, Genoa, Milan and Venice. He is just back from a stay at Castle Leslie, the quirkiest castle hotel in Ireland, is preparing to cross Norway's Arctic Circle by train in September before jetting off to Greece for the second time this year. He is still drooling about the luxury barge cruise and gastronomic delights of the Canal du Midi.
Contact Peter for rail, wildlife or hotel pieces at peter.lynch37@ntlworld.com; 0118 9616402; www.peter-lynch.co.uk; Twitter: @Big_Wild_World
ARGENTINA TO INDIA, ECUADOR TO FRANCE

Travel writer, journalist and Rough Guides author Shafik Meghji is just back from research trips to Budapest and Mexico, and over the coming months will visit India (including West Bengal, Maharashtra and Odisha), Argentina, Ecuador and France. If any editors are looking for print or digital copy, please get in touch.
Contact Shafik at shafikmeghji@gmail.com For examples of recent articles, visit www.shafikmeghji.com
ST HELENA: FAREWELL NAPOLEON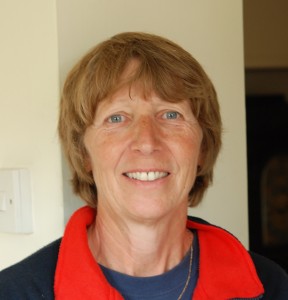 Exactly 200 years ago this October, after his defeat at Waterloo, Napoleon took his final journey: to St Helena. By ship from England it took several weeks. Napoleon would probably have welcomed the airport, which is opening in 2016, but many won't. Not least as it will mean the end of the direct link between St Helena and Cape Town, as well as Ascension Island.
To find out more, contact Tricia Hayne at trjhayne@gmail.com; 01753 885603
NEVER TRUST A TRAVEL WRITER

That's the name of Lisa Gerard-Sharp's provocative new blog, the place for thoughtful travel journalism and more wit than wittering. Travel-writing bears only a tenuous relationship with the truth. For more on the moral matrix surrounding the murky world of travel writing, see: http://www.lisagerardsharp.com/blog/posts/travelandia-never-trust-a-travel-writer/
Lisa's brand-new website (www.lisagerardsharp.com) was created by Guild member Nicky Gardner at Hidden Europe – who went well beyond the call of duty and can be recommended unreservedly.
THE BASQUE COUNTRY AND NAVARRE: UNCOVERED AND UNDISCOVERED

Biarritz, Bilbao and its Guggenheim, San Sebastian's curvaceous golden sweep of sands, Pamplona's bull-running, the best food in Europe: all highlights that partially define the Basque Country and Navarre. But what about the vineyards of Rioja Alavesa, the desert of Bardenas Reales? What is the 'Mouse of Getaria? And why do the French hand over three cows to the Navarrese every 13th July? Murray Stewart has just spent four months in the area, researching for the new Bradt guidebook (publication, April 2016) and now knows it inside out.
Contact Murray at muzzer45@yahoo.co.uk; 07917 550671
'MMMM… BEER'

After visiting Milan, Mallorca, and Madeira in the spring, Richard Williams added Melbourne in June to cover the Australian Tourism Exchange show for Selling Travel. He's going to Portland, Oregon, in September to report on the APEX airline conference for OnBoard Hospitality magazine and write his regular In-Flight Entertainment and Connectivity update. He hopes there'll be time to visit some craft breweries for a beer feature too.
Contact Richard at richard@appinpublishing.co.uk; 020 8669 7475
DINING IN ST LUCIA DIVING IN MOZAMBIQUE

Judith Baker is travelling to Hong Kong and Macau in September before leaving for a culinary tour of St Lucia in October and a dive trip to Mozambique, stopping at Johannesburg en route.
Contact Judith at judith.baker@blueyonder.co.uk
RELIGIOUS TOURISM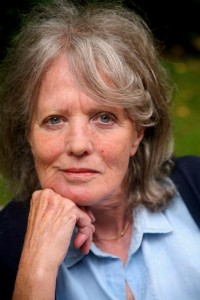 Christine Osborne's image collection of world faiths is well known. She is currently preparing a book to be illustrated with 100 photos of people practising their chosen belief, religious art, sacred foods and places of pilgrimage.
Contact Christine at co@worldreligions.co.uk
CUBA TO 'CAPABILITY', ATTENBOROUGH TO VALLETTA

Next Up – Cuba calls (Dec) – all commissions welcome; Japan (Spring 2016?)
Ready to Write – Malta: my guidebook, Malta & Gozo (Bradt), the most comprehensive guide to the country, gets fully updated 3rd edition for Jan 2016 (out Dec).
Capability Brown 300th anniversary: stay in his landscape, visits, round-ups; Verona; New Forest; South Georgia (incl Shackleton anniversary); Antarctica
And – Always open to suggestions.
Contact Juliet Rix at juliet.rix@blueyonder.co.uk
TRAVEL WRITER/PHOTOGRAPHER COVERING ETHIOPIA – available for commissions

Lottie Gross, Assistant Editor on RoughGuides.com & freelance journalist, is travelling to Ethiopia in October for two weeks. She'll be visiting Addis Ababa, Lake Tana, historical Gondar, the rock-hewn churches of Lalibela and will be trekking in the Simien Mountains (home to the country's tallest peak). She is available for commissions and can provide high res photos and video.
Contact Lottie at lottiegross@live.com; 07542116737
WANTED, QUIRKY TRAVEL IDEAS

Ken Bennett is the respected award-winning group travel correspondent for Trinity-Mirror's portfolio of more than 130 regional tiles across the UK. If you want to reach key audiences across the midlands, north west and northeast … Then you know a man who KEN.
Ken is currently looking for quirky, unusual, ideas that will tempt the wide band of middle Britons to travel.
Contact Ken at kd_bennett@yahoo.co.uk; 07802 966922
A NOVEL EUROPEAN COAST – PLUS HOLIDAYS FOR THE BLIND

Discover Poland's Baltic 'Riviera': the chic 19th century resort of Sopot; wood-backed beaches; Europe's longest wooden pier; grand hotels; plus a peninsula called Hel that's more like Heaven. TRIP: LATE AUGUST.
Being blind/partially-sighted doesn't mean you don't want to 'see' the world. Find out how pairing up with sighted people benefits all concerned on a walking break in Italy's Cinque Terre. TRIP: OCTOBER
Interested?
Contact Norman Miller at normanmiller61@hotmail.com
NEVER SAY NEVER …

French specialist Gillian Thornton finally succumbed to Twitter this summer and is now firmly addicted. On top of four French itineraries, she also ventured further afield with commissions from major women's magazines for Quebec (almost French!), a Douro river cruise, walking in Andalusia, and a city break to Mons. Closer to home she explored Hadrian's Wall on foot, enjoyed the thermal waters of Bath, and discovered historic Lincoln. Ahead are the new Wedgewood visitor centre, an Adriatic cruise and overnight on the Orient Express.
Commission and destination ideas welcome gillian@thorntons.uk.net; Twitter @TravelwithGt
EMMA COVERS A LOT OF GROUND

Come September Emma Thomson will be off to Abruzzo (Italy) to cover a brand-new trek using mountain ponies and camping in the grounds of local hermitages and negating any calories lost by gorging on the country's gourmet cuisine; then she's off to mingle with witchdoctors in Papua New Guinea; in November she's reviewing a new luxury boat cruise in the Galapagos; and in December she'll be spending three weeks covering Haiti. She also has a trip to the Marquesas Islands in French Polynesia planned for Jan 2016. She's still based in Belgium, so well placed for European features too. PRs: She'd welcome info on new adventure- or luxury-based tours for 2016.
Contact: +32 (0)479797592; emma@ethomson.co.uk; www.ethomson.co.uk; Twitter @emmasthomson; Instagram: emmathomsontravels
CRUISING FROM THE FIRTH OF CLYDE TO THE ALGARVE VIA TOKYO

Well almost. Robin McKelvie will be cruising around the Clyde this month with a with new operator, checking out Osaka, Kyoto and Kyoto (plus hiking) in Japan next month and then getting active in Lisbon before checking out the family side of the Algarve. Few Scottish trips interspersed in amongst that and considering press trip invitations. 14 trips on the books already for 2016!
Contact Robin at robinmckelvie@hotmail.com
FOOD TRIPPER EDITORIAL UPDATE

Over the summer Food Tripper has featured foodie destinations including Sardinia, the Austrian Alps, Fano in Denmark, Arizona, Extremadura and Oxfordshire to name a few. Coming soon Bruges, Amsterdam, York, the Italian Alps and south east Asia. We are always happy to hear about destinations with a gourmet angle. Food Tripper is a digital mag for 'people who travel to eat' and has scooped awards this year from The Italian Travel Writing Awards and NBTC Holland.
Contact Helen Hokin, Editor, Food Tripper at helenhokin@foodtripper.com; www.foodtripper.com; Twitter @Foodtripper
AFRICA & BEYOND – INCLUDING NORWAY, NEVADA AND NEPAL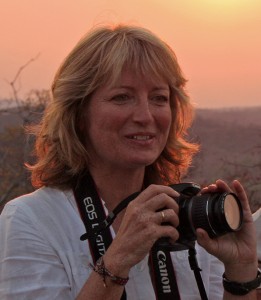 An Africa specialist, Sue Watt has recently explored Liuwa Plain and Bangweulu in Zambia, spotting shoebills and seeing the work of African Parks. She toured Mozambique's coastline and Gorongosa, and is planning Madagascar for 2016. Elsewhere, She's tracked pumas in Patagonia's winter and driven huskies in remote northern Norway. She'll be visiting a wild mustang ranch in Nevada and returning to Nepal next year, a favourite destination. She also frequently visit Wales and Italy's Sabine Hills. She regularly writes for UK nationals including the Independent, Telegraph and Travel Africa magazine among others. Commissions welcome.
Contact Sue at wattsue@hotmail.com; www.suewatt.co.uk; 07768 795788
GREEN SLOVENIA, CROATIA, NORTHERN IRELAND, COTSWOLDS & CHAMPAGNE

Touring Slovenia and Croatia as Ljubljana is 'European Green Capital 2016' – national and regional nature parks, natural features, coastlines, walking, cycling plus activities on rivers and lakes, 'green' Ljubljana and Zagreb; Northern Ireland and Belfast – National Trust-owned properties and landmarks, Causeway Coastal Route, Fermanagh Lakelands; Cotswold Retreat – recuperation and stress-relieving Cotswolds. This autumn – Champagne harvest (300 years since death of Dom Pérignon). Camping, motorhome touring and walking features always considered.
Contact Caroline Mills at www.carolinemills.net; cfm01@btinternet.com
CRISIS, WHAT CRISIS?

In preparation for the 3rd edition of his Bradt Guide to the Greek Peloponnese, due out in spring, Andrew Bostock has been travelling extensively round the country. This has included an in-depth look at Athens, which is surprisingly buzzing amongst the economic chaos. He also had an extended trip to Kythira, perhaps the most perfect, and least known, of the Greek islands, dotted with quiet beaches, waterfall-filled gorges and caves.
Contact Andrew at andy.bostock@gmail.com; 07961 061052
FACT FINDING IN THE USA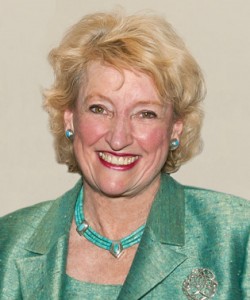 In recent months Mary Moore Mason has made fact-finding trips to Seattle and the coastal areas of Washington State; Milwaukee, Wisconsin; Richmond and other parts of Virginia; North Carolina; Washington, DC and Greece, including Athens, Nafplion and Epidaurus. Her future travel plans, both for Essentially America magazine, which she edits, and for other publications for which she freelances include Alaska and Oman.
Contact Mary at marymooremason@phoenixip.com
RECENT NEW MEMBERS
Tamason Gamble: Tamason.Gamble@hotmail.co.uk
Laura Griffith-Jones: Laura_gj@hotmail.co.uk
Lauren Hill: Laurenjadehill.writer@gmail.com
Laura Jackson: Laura.Jackson@timeinc.com
Emma John: Emma.John@observer.co.uk
Lucy McGuire: Lucie_McGuire@hotmail.co.uk
Gretta Schifano: Gretta@mumsdotravel.com
Angie Silver: Angiesilver7@gmail.com
Simon Willmore: siwillmore@hotmail.com
MEMBERS NEWS
Members News is published quarterly by the British Guild of Travel Writers and is edited by Peter Lynch. We'd like to hear from you and find out what you think about our newsletter. Send any suggestions or comments you may wish to make to the editor on email: guildbriefing@ntlworld.com
If you want to subscribe or unsubscribe, contact secretariat@bgtw.org British Guild of Travel Writers Tel: 01747 820455 or 020 8144 8713; web: www.bgtw.org (c)
The British Guild of Travel Writers, August 2015