The summer-evoking scent of pine was the first thing I noticed upon getting out of the Canary Bike Tours pick-up van. We had arrived at the start of the mountain bike trail that runs through Las Lagunetas, a protected area of woodland that covers around 3,800 hectares of the northeastern corner of Tenerife. Barbecue areas could be seen stepped into the surrounding bank above, while a few metres ahead was the start of our bike route, encouragingly sloping downwards. Seven kilometres on a descending trail like that should be a cinch, our six-strong group agreed.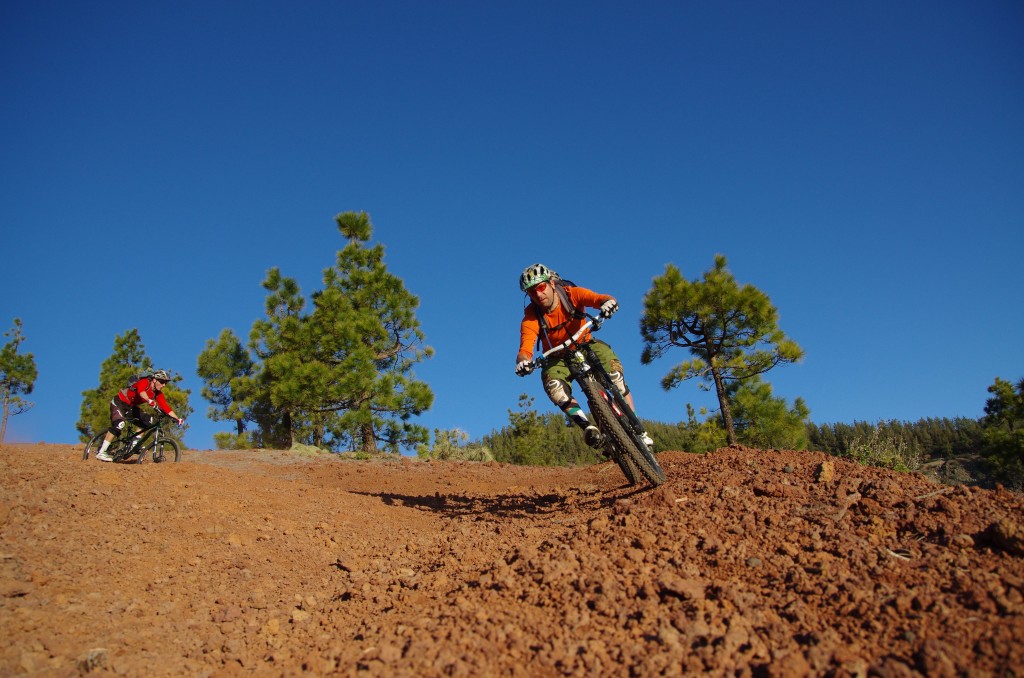 Image Courtesy of Tenerife Tourism Corporation
Conversations in the van on the journey here had unearthed that we were a fairly diverse group of travel writers that included super-fit cycling veterans (step forward Roger) as well as those who hadn't put backside to saddle since Choppers were all the rage. Once we were all out of the van, we each found our name-tagged Cannondale, strapped on our helmets and lined up for our pre-ride group shot with our svelte, lycra-clad guide: ex-professional cyclist Unai Yus Kerejeta (the unusual name is apparently Basque).
Five minutes later, with our bikes in the lowest gear and our thighs shocked into action, it dawned on us that Unai's 'joke' about the route being 80 per cent uphill might actually have been a genuine comment. The calming, oxygen-rich forest setting spurned us on, however – despite the group already being one man down (Peter would rejoin us on the other side for post-ride zip-lining at Forestal Park Tenerife – an experience that deserves its own narrative). After plenty of overindulgence over the previous four days, many of us were now keen for a physical challenge and to enjoy that life-affirming feeling of freedom that cycling often brings – perhaps due to its associations with childhood adventure. And this was the perfect landscape and climate to foster such a feeling; on our frequent breaks at the top of each hill we were rewarded by far-reaching views of the mountainous island and the sea, broken up by rays of sunlight beaming through the statuesque pine trees.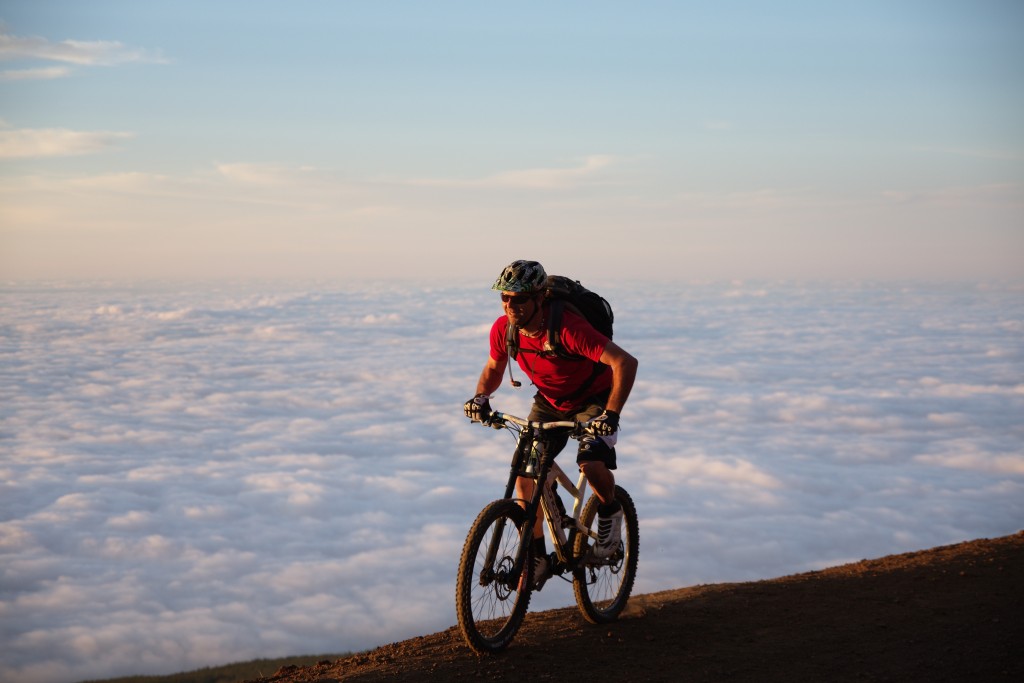 Image Courtesy of Tenerife Tourism Corporation
After an hour of climbing, interspersed with the odd few minutes of downhill joy and relief – this trail is more commonly undertaken in the opposite direction – we appeared to be close to the summit. Unai's patient encouragement (and sometimes physical help, propelling some members of the group forward with his palm on their backs) was a motivating force, while his frequent cries of 'nearly there' helped us dip into our last reserves.
On finally reaching the end, we were rewarded with chocolate, cereal bars and a strong sense of achievement. I for one resolved to return to tackle more of Tenerife's 2,000 or so kilometres of gravel trails, which cover a huge variety of terrains. Unai and his Canary Bike Tours team are the perfect guides with which to enjoy them, whether you're a seasoned rider, a cycling novice or somewhere in-between.
---
NB. BGTW members attending the Guild's 2016 Annual General Meeting in Tenerife were hosted by Turismo Tenerife and Turismo de Canarias. This article features one of the experiences/trips offered to Guild members. Views are the author's own.
---