On Tenerife's northeast coast, Santa Cruz is the island's capital. During the BGTW AGM in Tenerife, our group spent a couple of hours on a comprehensive guided walking trip.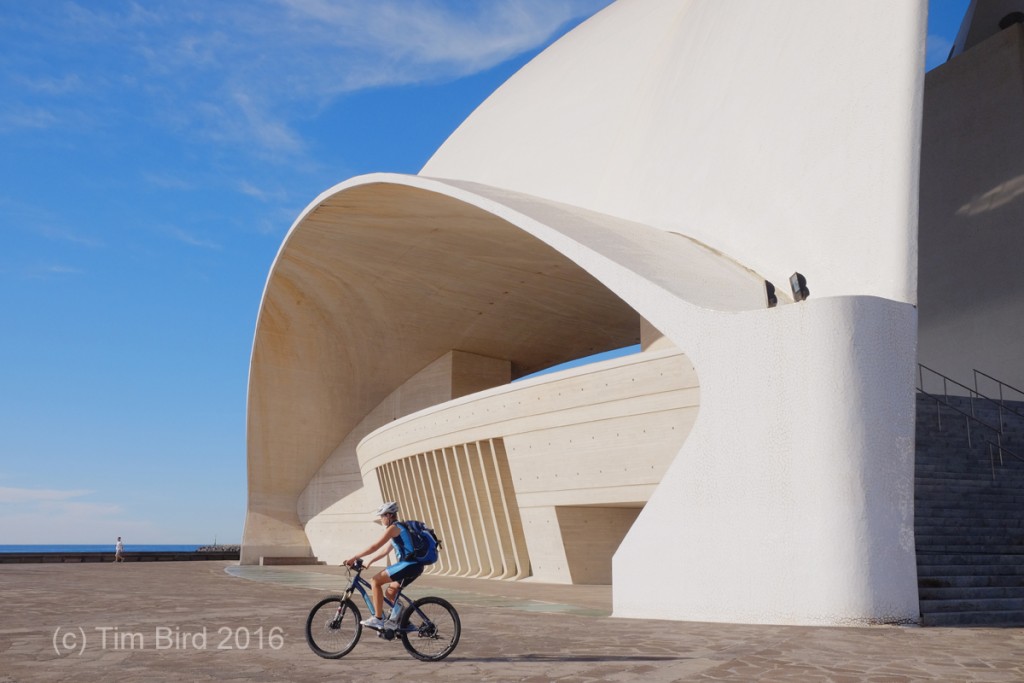 First up was the Expressionist Auditorio de Tenerife, inspired by the Sydney Opera House, designed by architect Santiago Calatrava Valls and built in 2003. Home to the Tenerife Symphony Orchestra, it is regarded as one of Spain's most distinctive modern buildings. Large flat stone and concrete terraces surround it, framing it against the blue of the sea and the sky.
Off the coach, we wandered down through the Garcia Sanabria Park with colourful flower beds, fountains and statues, the numerous laurel trees affording welcome dappled shade. Santa Cruz itself is compact and level. The centre has pedestrian streets roughly forming a cross, with shops running off one way and the port another.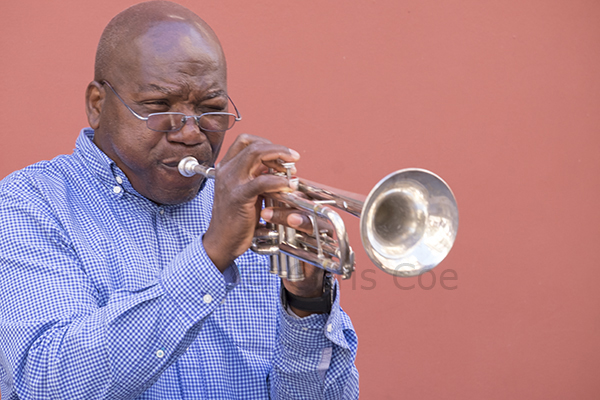 The big excitement for Tenerife is the annual carnival, which runs for a week in February (3rd to 9th 2016). It's not just a tourist attraction (although many visitors make a point of attending), but something nearly everyone from the Island gets involved in. As we rounded a corner, a drumming group – Dautaka – were holding a lively and very loud practice session. Not only do the troupe play their instruments, but they have to move to the samba reggae music, directed by an animated conductor, a modern day Pied Piper. Petra Munday, one of the drummers (originally from Tunbridge Wells) said she had been with the group for eight years and they practised every week.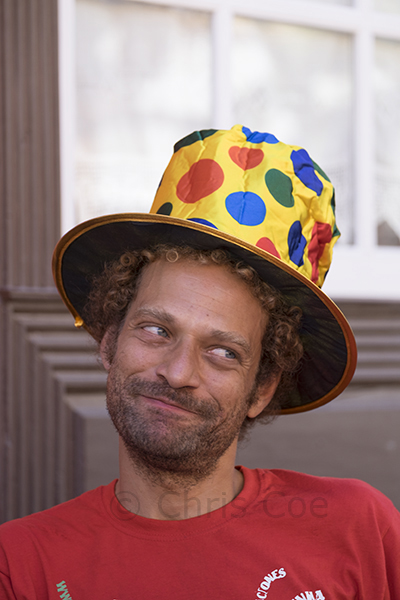 TEA Tenrife Espacio de las Artes is a modern art gallery and library, with a permanent exhibition to honour Spain's third famous artist (after Picasso and Miro) Oscar Dominguez, who was born on the island. Here we enjoyed an excellent lunch, too.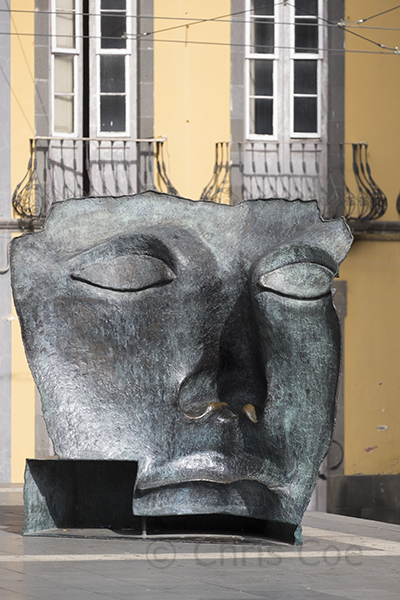 Finally, we walked to the waterside, framed by imposing modern buildings with two cruise ships in the distance. The tour certainly whet our appetite for more detailed exploring.
---
NB. BGTW members attending the Guild's 2016 Annual General Meeting in Tenerife were hosted by Turismo Tenerife and Turismo de Canarias. This article features one of the experiences/trips offered to Guild members. Views are the author's own.
---