Sarah Tucker takes a trip down under to Sydney's winter and the annual drama that is the Vivid Festival.
Sydney becomes a living firework for three weeks during the Vivid Festival (vividfestival.com) due to celebrate its 12th anniversary in 2020. Known for the best New Year fireworks in the world over Sydney bridge, the festival makes the most of its iconic Opera House and harbour to shower the skies and waters with light and music during the Autumn months of May and June, which is still usually brighter, warmer and dryer than the English early summer.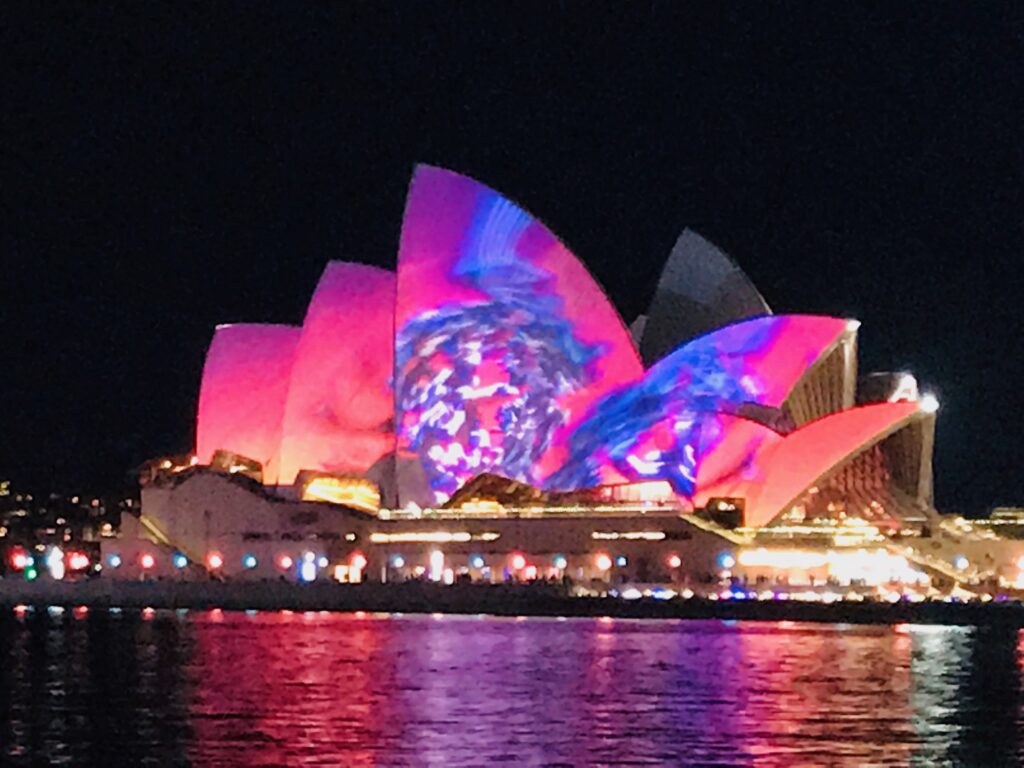 The opera house 'sails' are lit by Andrew Thomas Huang and 'choreographed' the wonderfully named Toogie Barcelo, where images and colours merge into others, trees become dragons, stars become street dancers all set on a large scale with the backdrop of the bridge on one side and tropical gardens on the other. The overall effect is like looking at something out of Bladerunner. Concerts boast performances as diverse as Herbie Hancock and The Cure to Underworld and Hayden James. (sydneyoperahouse.com)
Spend a week or two around the city centre and interesting suburbs of Redfern and Chippendale, made infamous by the indigenous demonstrations against marginalisation in 2018 where 'gentrification' of the area marginalised the indigenous people who lived there.
The demonstrations have gone but there is still ill feeling towards a government that continues to ignore the rights of the people who were there before the English arrived. Its not banker country yet, but the students and creatives (the artists, poets, authors) have moved in, and with them brought colour and gentle renovation to the area.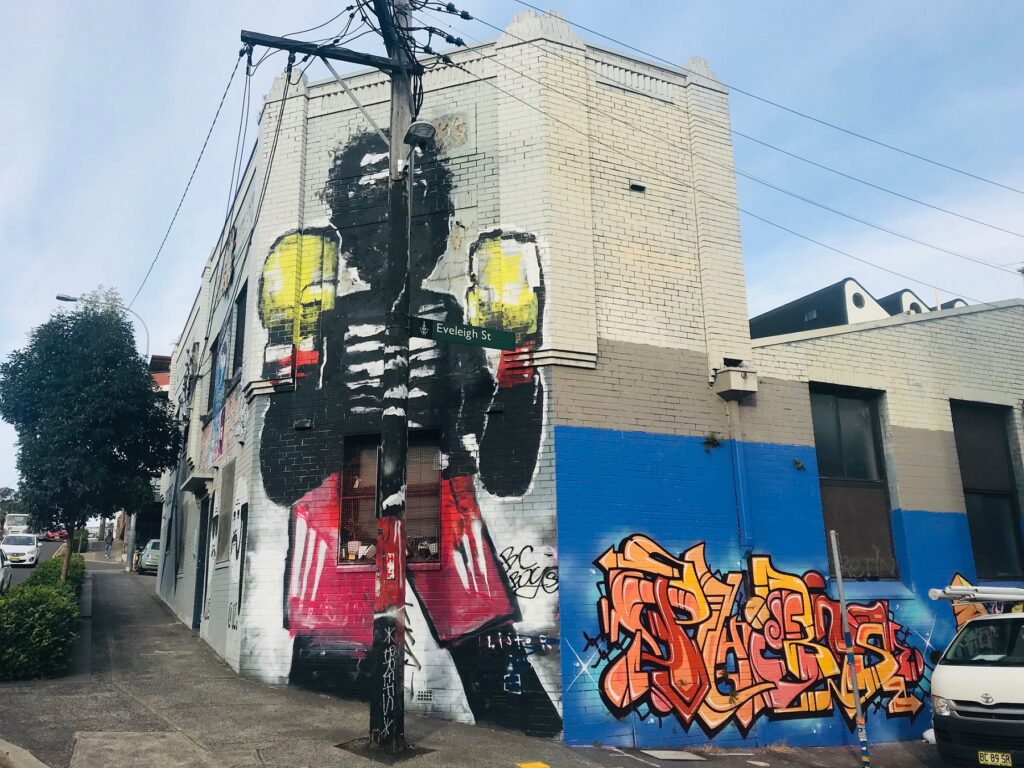 I took a trip with culture tours guide Greg (www.culturescouts.com.au), who is a colourful artist living in the area and walked round the streets, walls covered with dramatic and beautiful murals, intriguing internationally recognised art galleries and funky restaurants housed in buildings which were abattoirs, breweries and gangsters. It has a San Francisco edge about it, with its incredible architecture and heritage buildings, a far cry from the sand and surfing Sydney.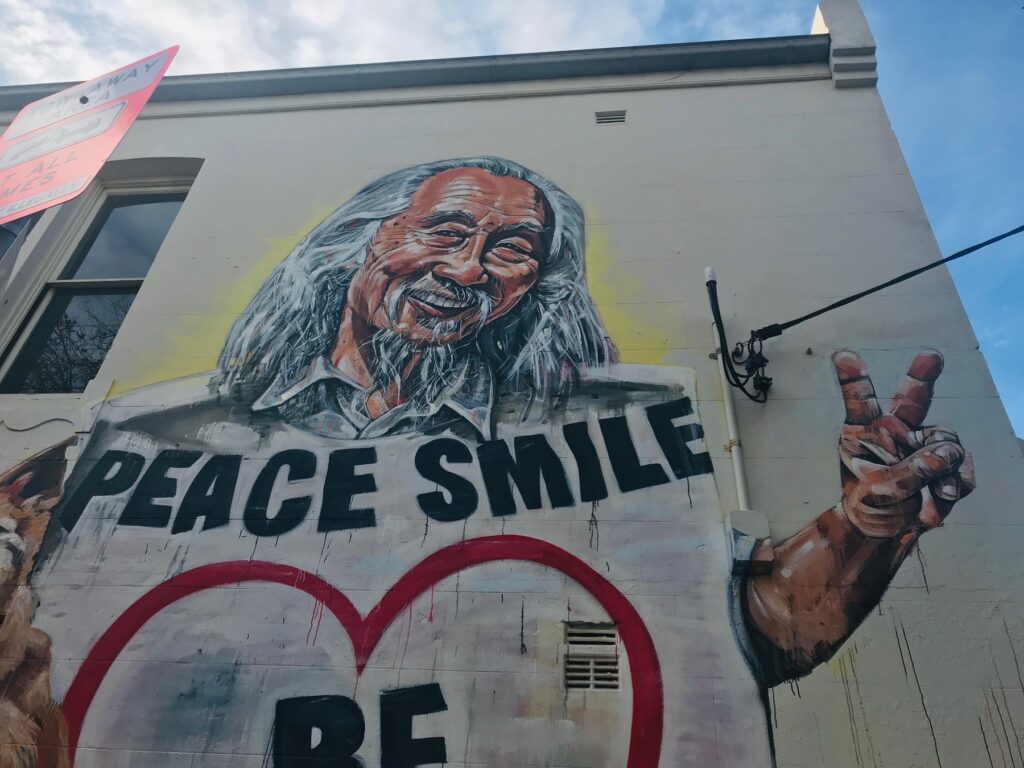 Neighbouring Chippendale has recently undergone urban transformation, with sky scrapers with the largest walled gardens in the world, and areas which look as though they've been there for decades only to be told it's a few years. Art Deco hotels which wouldn't look out of place in Miami, and a china town which looks as established as our own but is only a few years old, make this tour a must do for anyone wanting an alternative Sydney. It may not have the culture and street symmetry of Melbourne, but its Melbourne that has a chip on its shoulder about Sydney – not the other way round.
Vivid is not just about fireworks, light shows and music. There are plenty of bright sparks in human form giving talks during the festival. Vivid Ideas offers future facing talks, hands on workshops and industry shaping forums. The year I was there I watched game changers Spike Lee and Ester Perel speak to hundreds challenging the assumptions on race and relationships.
I listened to Dr Stefan Hajkowicz, an internationally talk about the dark net and digital future. And another group of five women talking how science has shaped their life as marine archeologists (why the Titanic will never rise), forensic scientists in zoos (wildlife crime is the fasting growing global crime), and astro physicists showing how and why the stars above our heads at night 'fall in love'. Fascinating and important stuff.
Vivid is designed to make you smile and dance, to make you think deeper and more creatively open your eyes with its light and music but it's the landscape and seascape which is the real cool of the vivid experience.
Sarah Tucker stayed at the Four Seasons hotel (fourseasons.com/Sydney) and Ovolo (ovolohotels.com.au/ovolowoolloomooloo) both a boomerang away from the Opera House and botanical gardens.
Multi - award winning journalist, TV and radio broadcaster, and best selling novelist of seven titles, as well as author of travel books Have Toddler Will Travel and A to Zen of Travel. Former presenter of Jazz FM Travel Guide, reporter for Classic Fm Travel Guide, presenter BBC Holiday Programme and presenter Who's Been Sleeping In My Bed for Sky TV, and anchor for I Want That House Revisited for ITV.