The BGTW Annual Gala Awards Dinner is one of the highlights of the travel industry calendar. The prestigious event brings together around 220 BGTW members, ambassadors, ministers of state, travel and tourism CEOs and their top executives, PRs and key travel editors, journalists and bloggers.
This year's BGTW Annual Gala Awards Dinner promises to be a spectacular event at Middle Temple Hall in London on 5 November (6pm to 11pm).
There may be no fireworks, but thanks to the wonderful support of Explore Charleston and Discover South Carolina, who have generously sponsored the event, the BGTW will lay on what promises to be the travel event of the year on the eve of the WTM.
The event will include a Champagne reception, three-course sit down dinner, announcement of the BGTW award winners, music and surprise entertainment.
Tickets are £199 plus VAT to our industry friends, while BGTW Members' tickets are £95 and member-plus-one tickets are £140 (both including VAT). So, to secure your ticket make sure to beat the rush.
To purchase a ticket, please message Charlotte Copeman using the form below: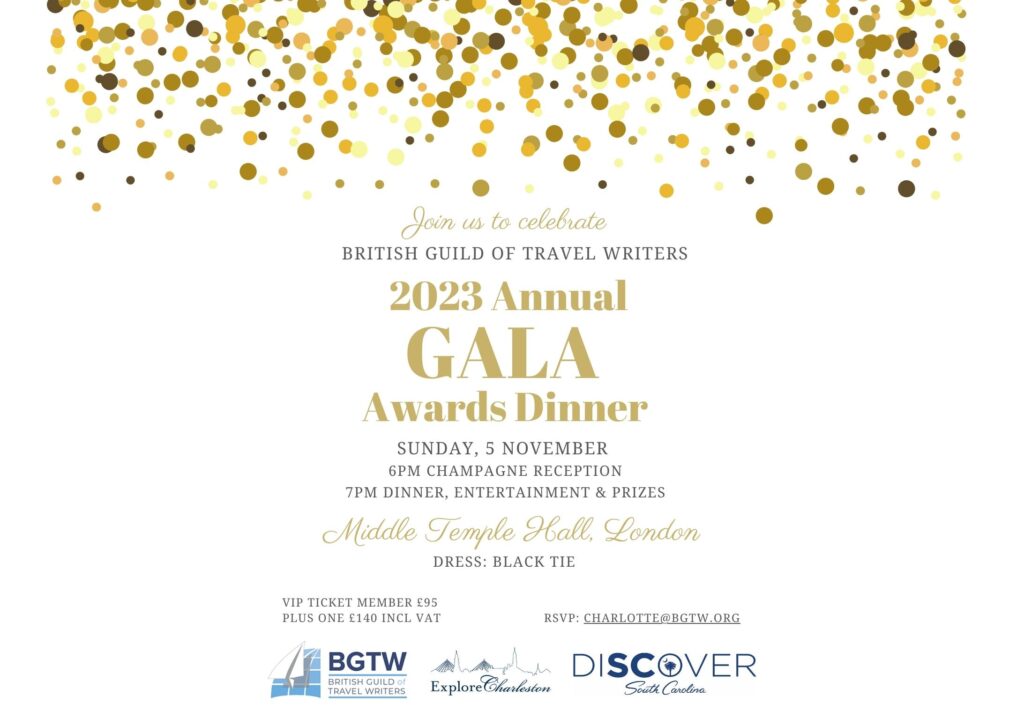 Partner with us
If you'd like to partner with the British Guild of Travel Writers to support the next event, please get in touch by emailing BGTW sponsorship director Renate Ruge via the form below:
In Previous Years
Over the years, this event has become well-known as an evening of great company, great food and great entertainment. Here's a selection of photos from previous Annual Gala Awards Dinners: