Develop your skills from the comfort of your own home with our ever-growing list of webinars from our members and colleagues. BGTW full members receive access to all of these for free at bgtw.org/videos but everyone is welcome to purchase access here and watch in your own time.
BGTW Talks Travel webinars range in topic from hard skills such as SEO, branded content and pitching to overarching travel themes such as decolonising travel writing, freelancing more effectively, and storytelling.
If there's a webinar you'd like to see us cover, feel free to email BGTW events director Valery Collins on [email protected].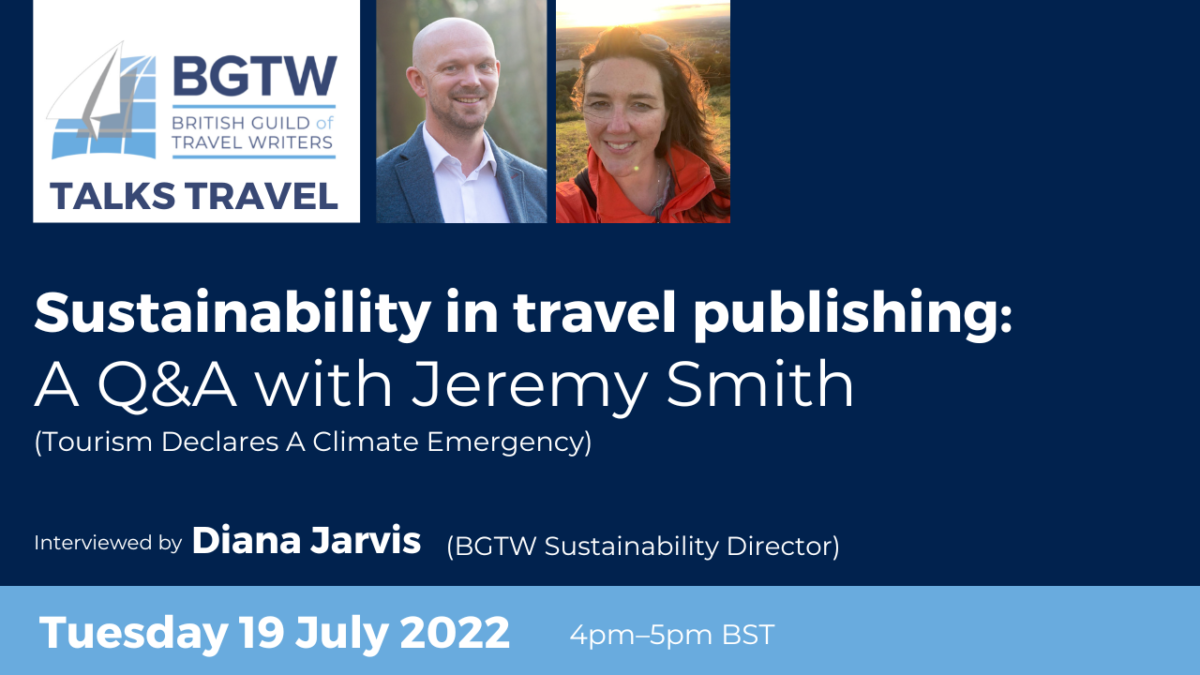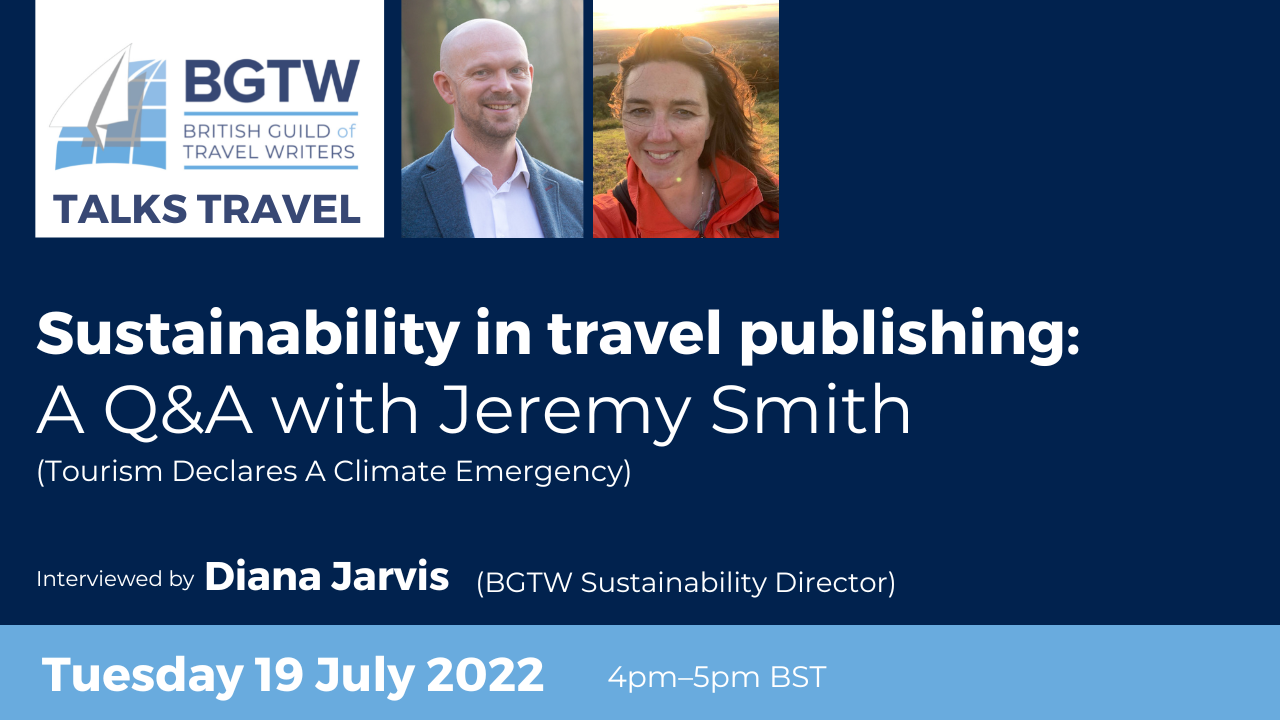 The BGTW is intending to sign the Glasgow Declaration: Climate Action in Tourism but what does that mean? How does being sustainable translate into what we do in travel publishing, as travel media? Jeremy Smith, co-creator of the declaration, will explain what it's all about and will help us focus on what we can do rather than can't, in this free-to-attend Q&A with the BGTW's Sustainability Director, Diana Jarvis. This free-to-attend webinar aired on Tuesday 19th July 2022; watch the recording by adding it your basket.