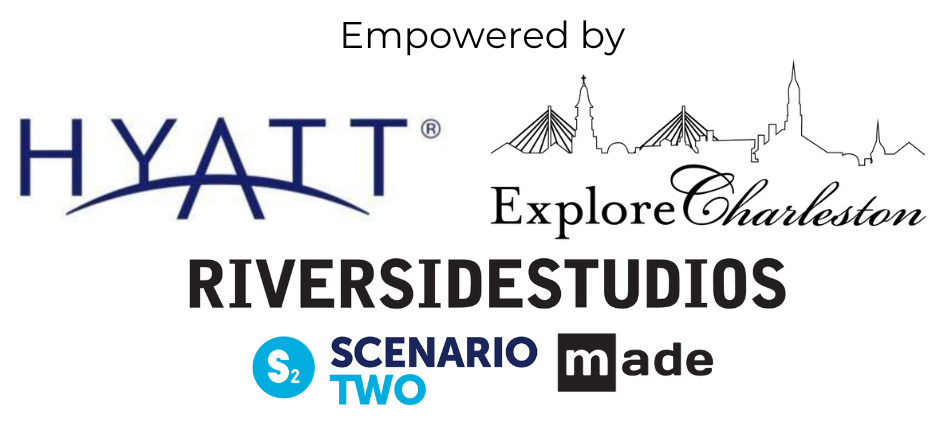 On Sunday 6th November 2022, the British Guild of Travel Writers held their Annual Gala Awards – 'A Taste of Travel' at the refurbished Riverside Studios in Hammersmith, London.
*Photos by London Event Photographer Andy Tyler*
This annual event, traditionally held on the eve before World Travel Market, is a chance for the travel industry to network and catch up, and for the BGTW to announce winners of their International Tourism Awards and Members' Excellence Awards. This year's BGTW Annual Gala Awards 2022: 'A Taste of Travel' was sponsored by Hyatt and Explore Charleston, supported by Riverside Studios, Scenario Two and made Tourism Marketing, and hosted on the night by BGTW members Jon Holmes and Antonia Windsor.
Michael Palin was the surprise guest and recipient of the BGTW Award for Outstanding Contribution to Travel Journalism – the Dr Melissa Shales Award, in honour of former BGTW Chair and travel writer who passed away in December 2021. After receiving his award, Michael Palin thanked the BGTW, shared travel stories, and acknowledged the good fortune of working in travel.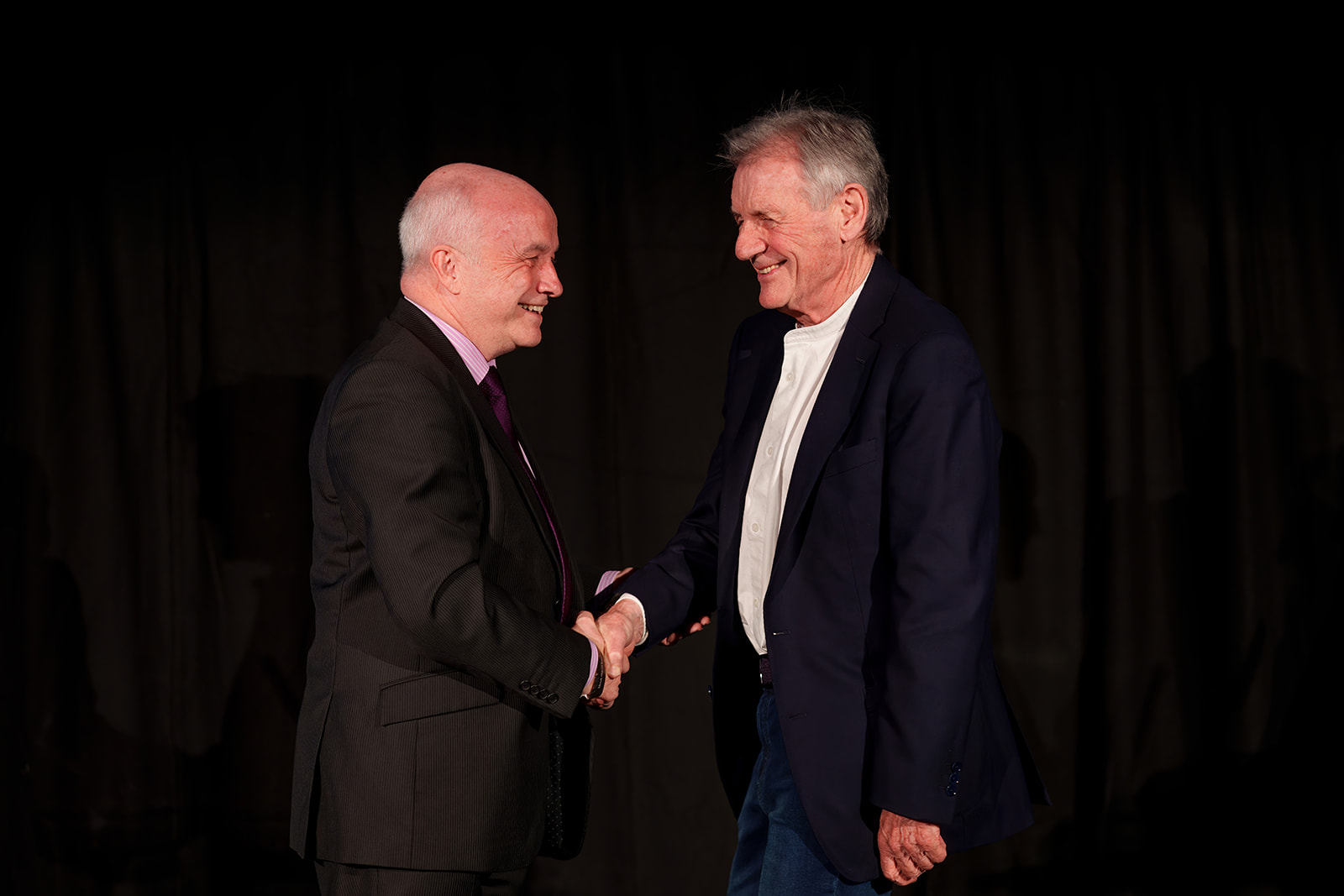 International Tourism Awards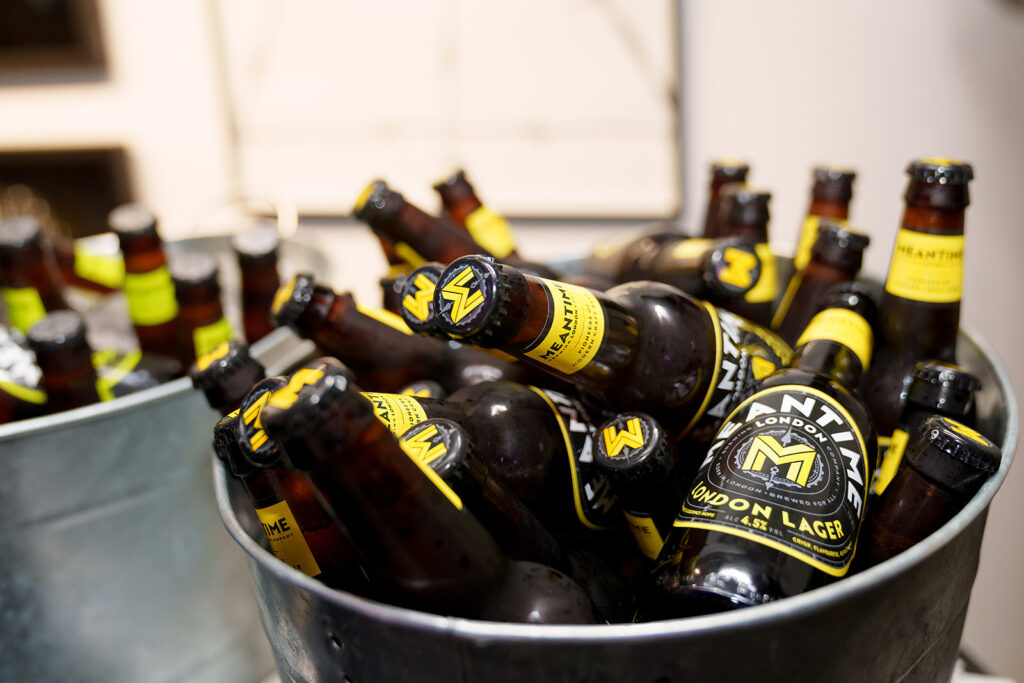 Michael Palin also presented the BGTW International Tourism Awards 2022 (ITA) which celebrate pioneering tourism projects around the world, nominated and voted on by BGTW members.
The winners were: UK and Ireland – The Holocaust Galleries, Imperial War Museum, London, nominated by Tina Ediss; Europe – High Scardus Trail, The Balkans, nominated by Rudolf Abraham; and Wider World – Community Rhino Conservation Initiative (CRCI), Zimbabwe, nominated by Sue Watt. The ITA shortlist with links to project finalists and winners can be seen here.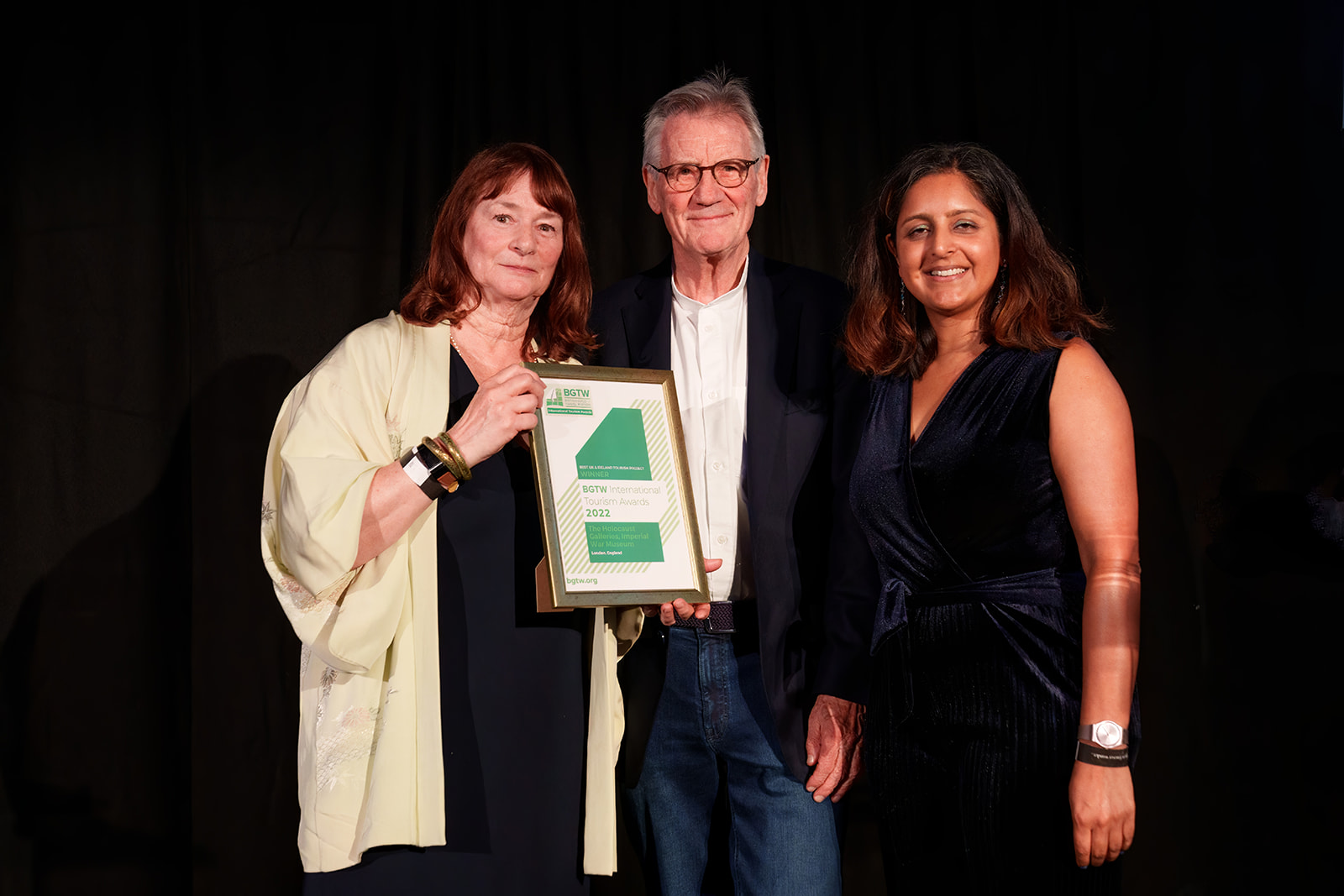 The evening also celebrated the winners of the highly coveted BGTW Members' Excellence Awards 2022 across four portfolio and 10 individual categories. The full shortlist with links to winning work plus sponsors is here. Our 2022 winners are also listed below.
Members' Excellence Awards – Portfolio categories
See links to winners and finalists' work here

BGTW Travel Writer of the Year (sponsored by Hyatt):
Emma Thomson for features in The Telegraph, Sunday Telegraph and The Sunday Times
*Highly Commended: Ben Lerwill, National Geographic Traveller, The Independent, The Guardian; and Adrian Phillips, The Telegraph, National Geographic Traveller, Sunday Times
BGTW Photographer of the Year (Explore Charleston):
James Rushforth, fotoVue
BGTW Travel Broadcaster of the Year (Explore Cognac):
Simon Parker, The Telegraph/Journeysmiths
*Highly Commended: Ash Bhardwaj, North York Moors National Park, BBC From Our Own Correspondent, First Dispatch from Nepal/The First Mile podcast, Costa Rica Tourist Board
BGTW Travel Blogger of the Year (Visit Alabama):
Paul Healy, Anywhere We Roam
*Highly Commended: Lucy Dodsworth, Explore the Cotswolds; and Susan Schwartz, A Lush Life Manual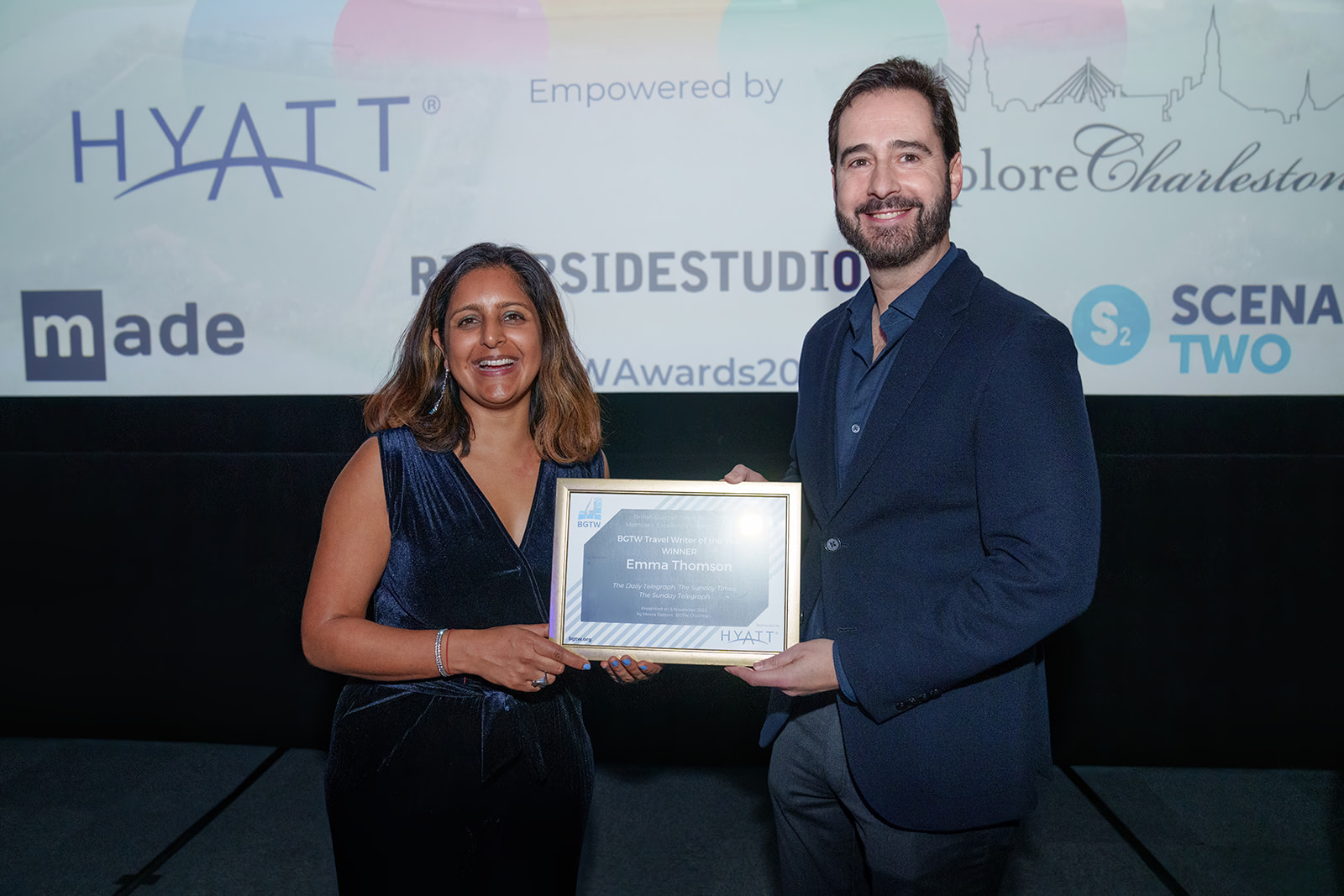 Members' Excellence Awards – Individual categories
See links to winners and finalists' work here

Travel Feature of the Year – UK (made Tourism Marketing):
Lorna Parkes, 'House of horror: Bath opens world's first museum dedicated to Mary Shelley', The Guardian
Travel Feature of the Year – non UK (Visit Scotland):
James Stewart, Noah? Show me where the ocean is?, The Telegraph
*Highly commended: Shafik Meghji, Sustainability and survival in the Bolivian Amazon, JRNY magazine
Travel Feature of the Year – Regional and Specialist Media (Great Scotland Yard – The Unbound Collection by Hyatt):
Ben Lerwill, Step by (slow) step, Breathe magazine
Specialist Travel Feature of the Year – the Bryn Frank Award (Representation Plus):
Jessica Vincent, The city of rice: Alicante's enduring obsession with arroz, National Geographic Traveller Food
Transport Feature of the Year – The Kenneth Westcott-Jones Award (Travel Connection Group):
Sue Watt, The Elephant Express and beyond, JRNY magazine
Travel Guide Book of the Year (ANTOR):
James Rushforth, Photographing Iceland Volumes 1 & 2, fotoVUE
Travel Narrative Book of the Year – The Adele Evans Award (Scenario Two):
Tharik Hussain, Minarets in the Mountains: a Journey into Muslim Europe, Bradt
Travel Photo Feature of the Year (Visit Mississippi):
Simon Urwin, Southern Comforts, JRNY magazine
Travel Blog Post of the Year (Visit West – Visit Bath and Visit Bristol):
Paul Healy, Embrace a new you with these 16 outdoor adventures in England, Anywhere We Roam
*Highly Commended: Jonathan Thompson, In Jordan, To Grandmother's House We Go, Afar.com
Travel Broadcast of the Year (Riverside Studios):
Ash Bhardwaj, First dispatch from Nepal, The First Mile podcast
*Highly Commended: Simon Parker, Gorongosa National Park, The Telegraph/Journeysmiths
BGTW Awards Director Stuart Render said: "This year, the Members' Excellence Awards attracted a record number of entries across all 14 categories. Our judges, from the travel writing communities in the UK, Australia and the US, commented on the high quality of work by Guild members across the full range of print, online and broadcast media."
Special thanks to our Award sponsors

The evening also included a performance from new London show CAGES, showing at Riverside Studios, food inspired by 'A Taste of Travel', and a raffle in aid of the Charitable Travel Fund.
Prizes included five nights at one of five luxury Hyatt hotels (Madrid, Amsterdam, Budapest, Bali and Oman), a five-night break in Meribel, courtesy of Ski France, a two-night self-drive through Pas de Calais, two nights at the Hotel AMANO Covent Garden, Champagne afternoon tea at the JW Marriott Grosvenor House London, £100 Stay in a Pub voucher, and five annual subscriptions to National Geographic Traveller UK/NGT Food.

The event raised £2,410 for the Charitable Travel Fund whose projects include new initiatives in Sri Lanka and Ukraine. See photos of raffle prize winners below.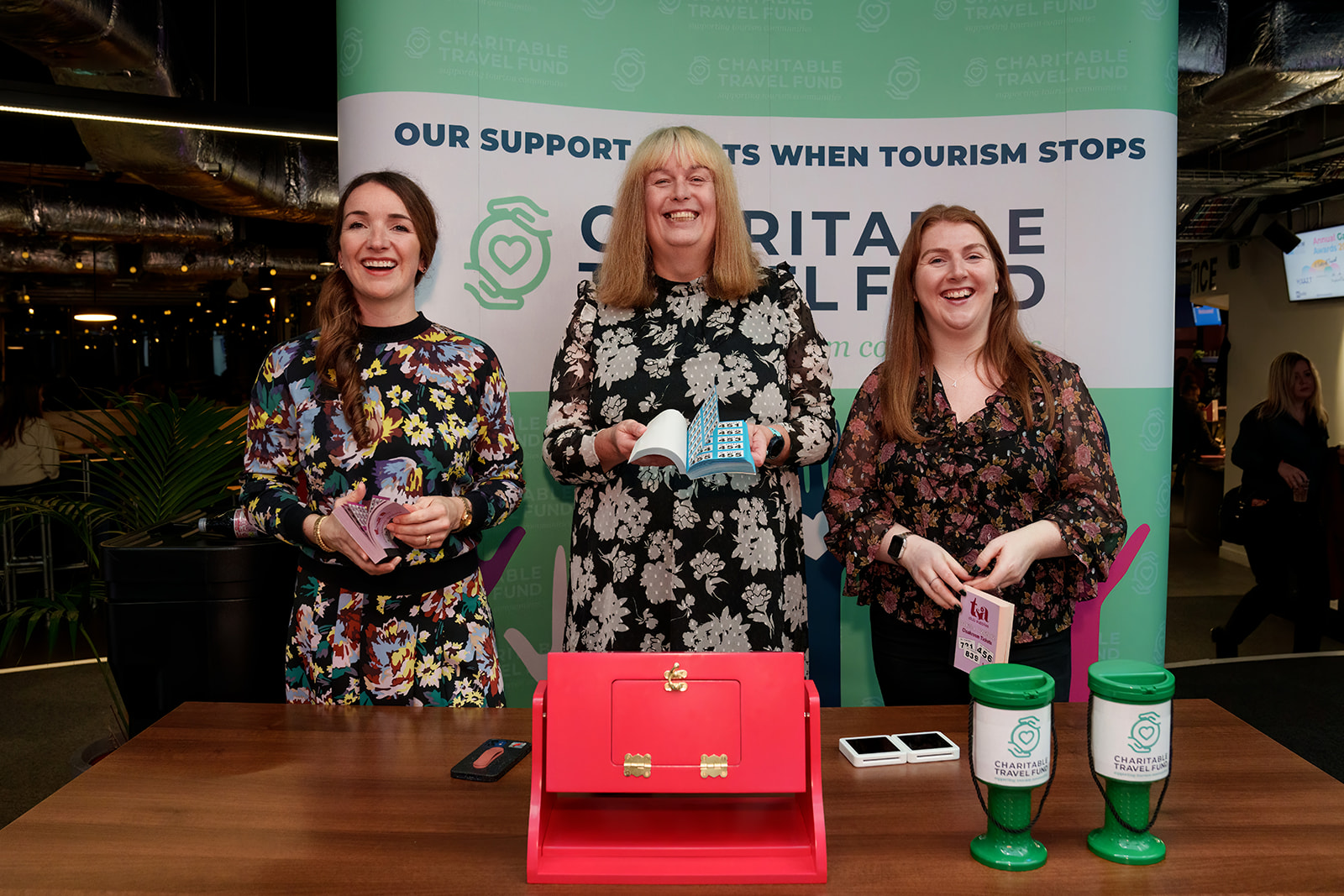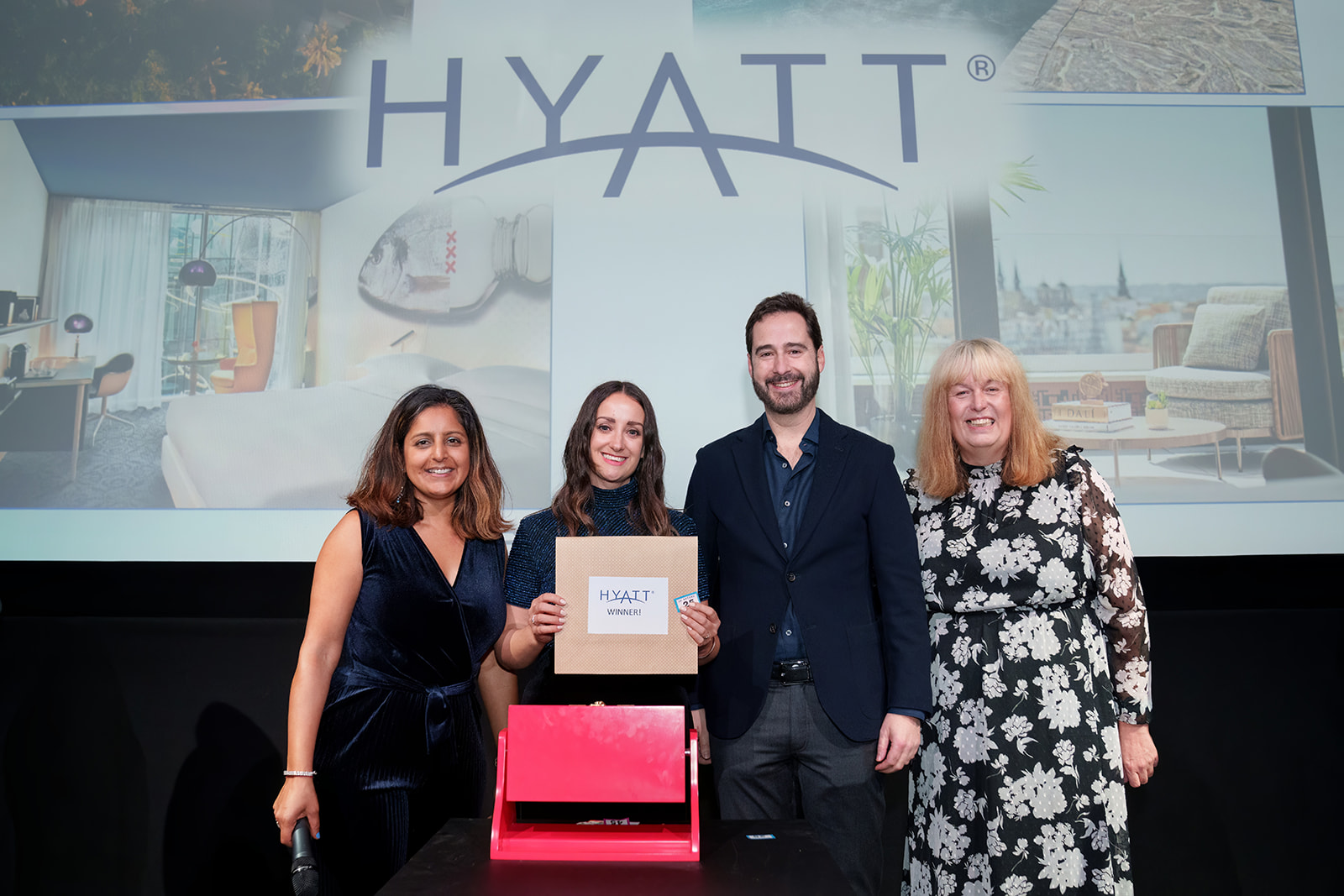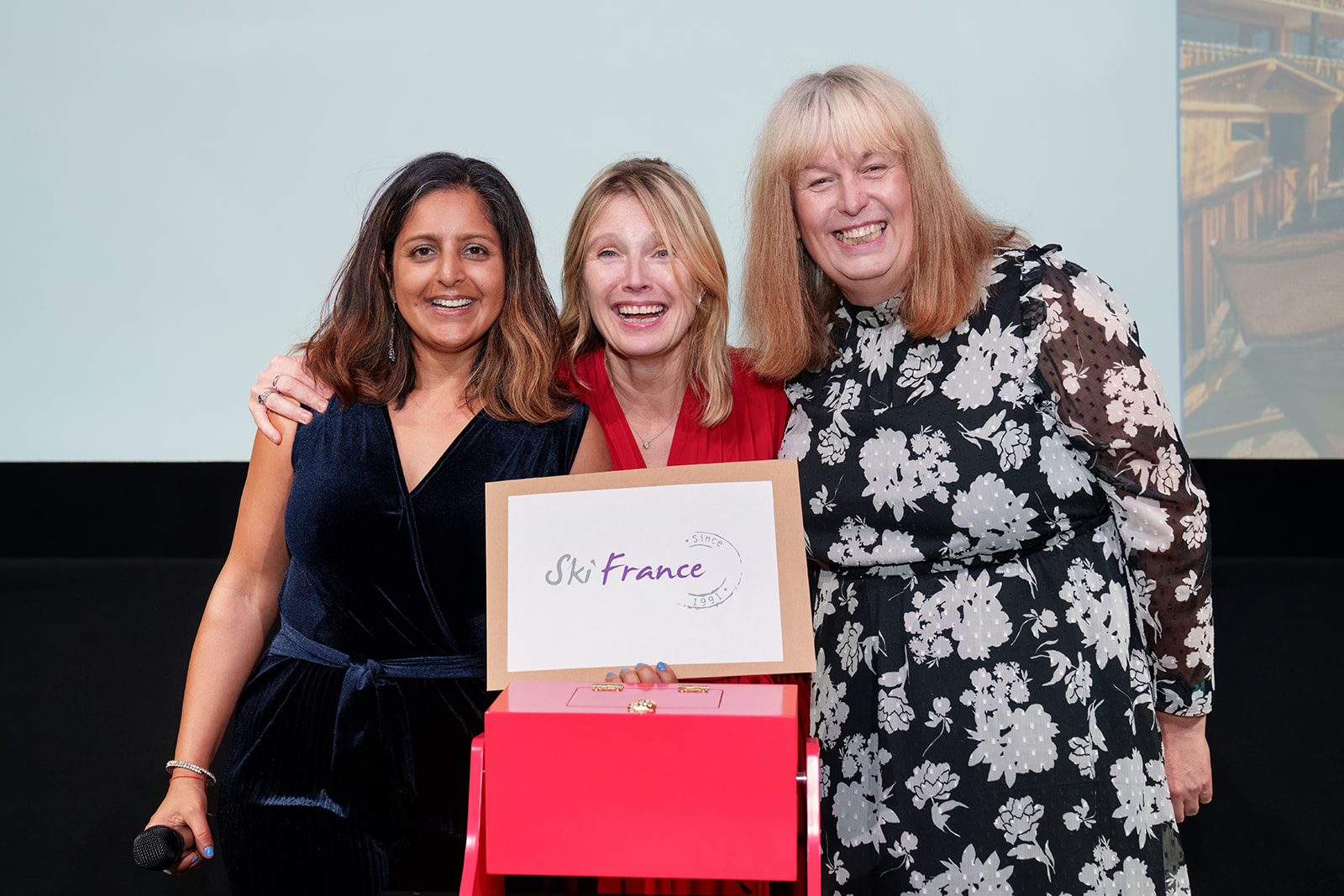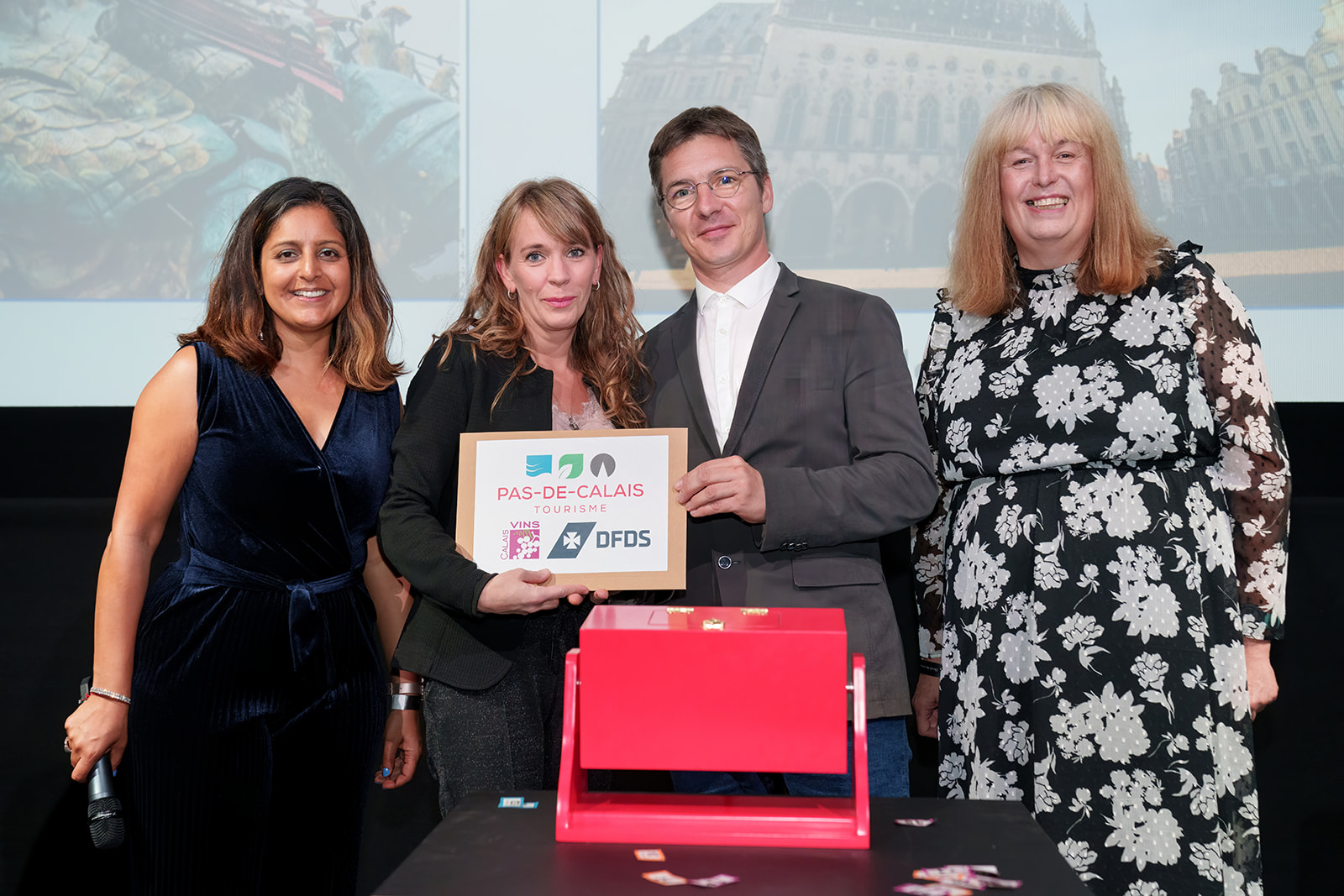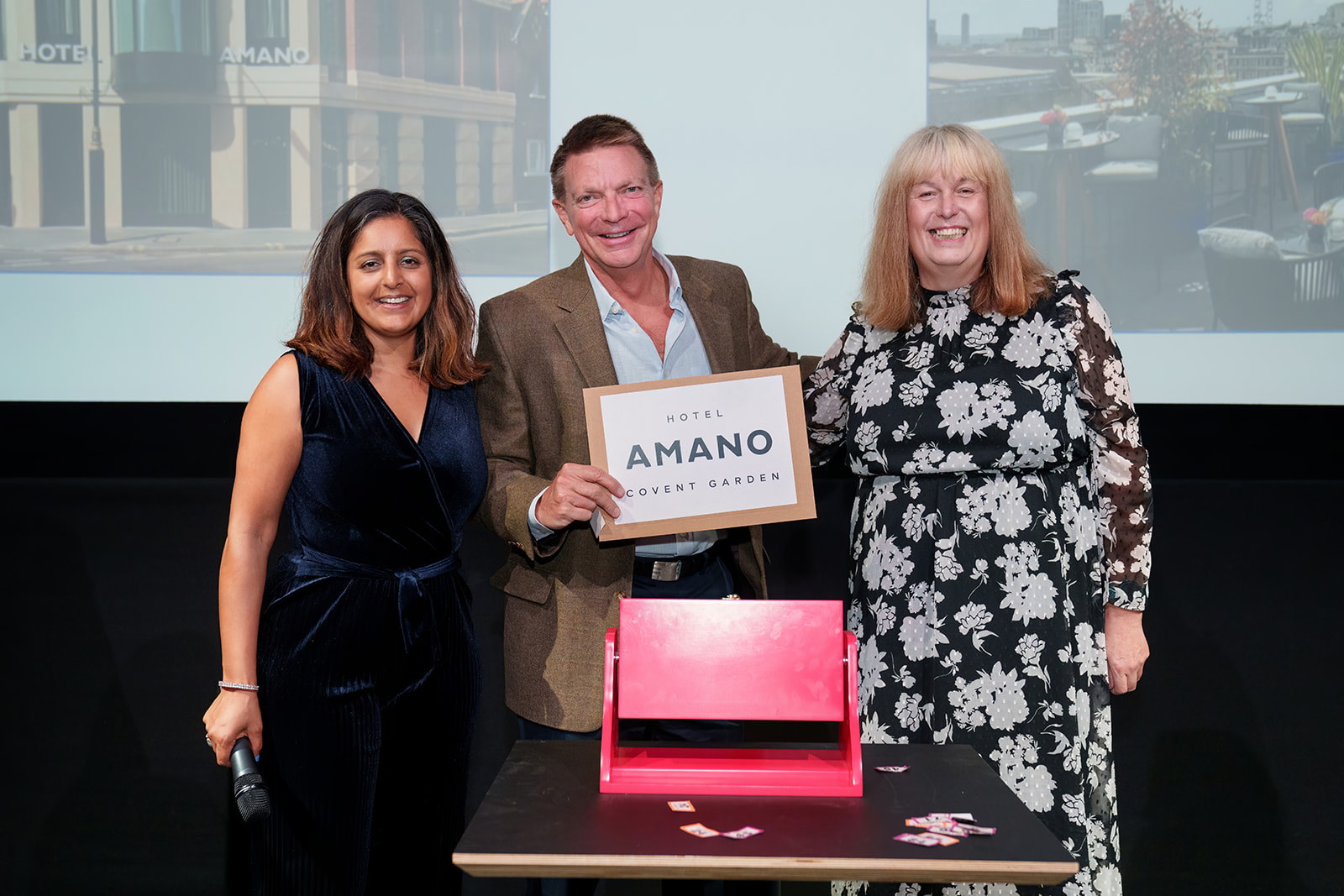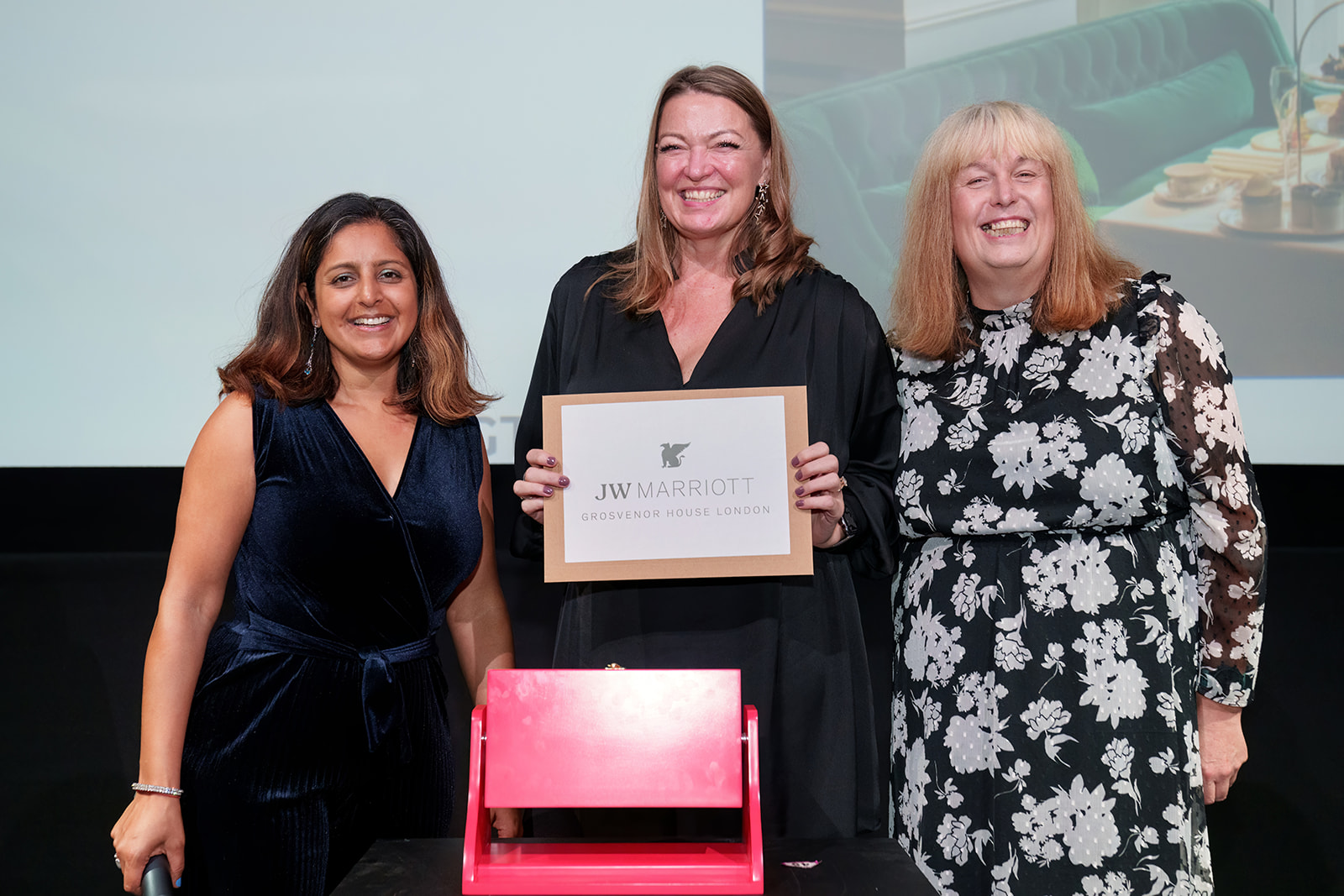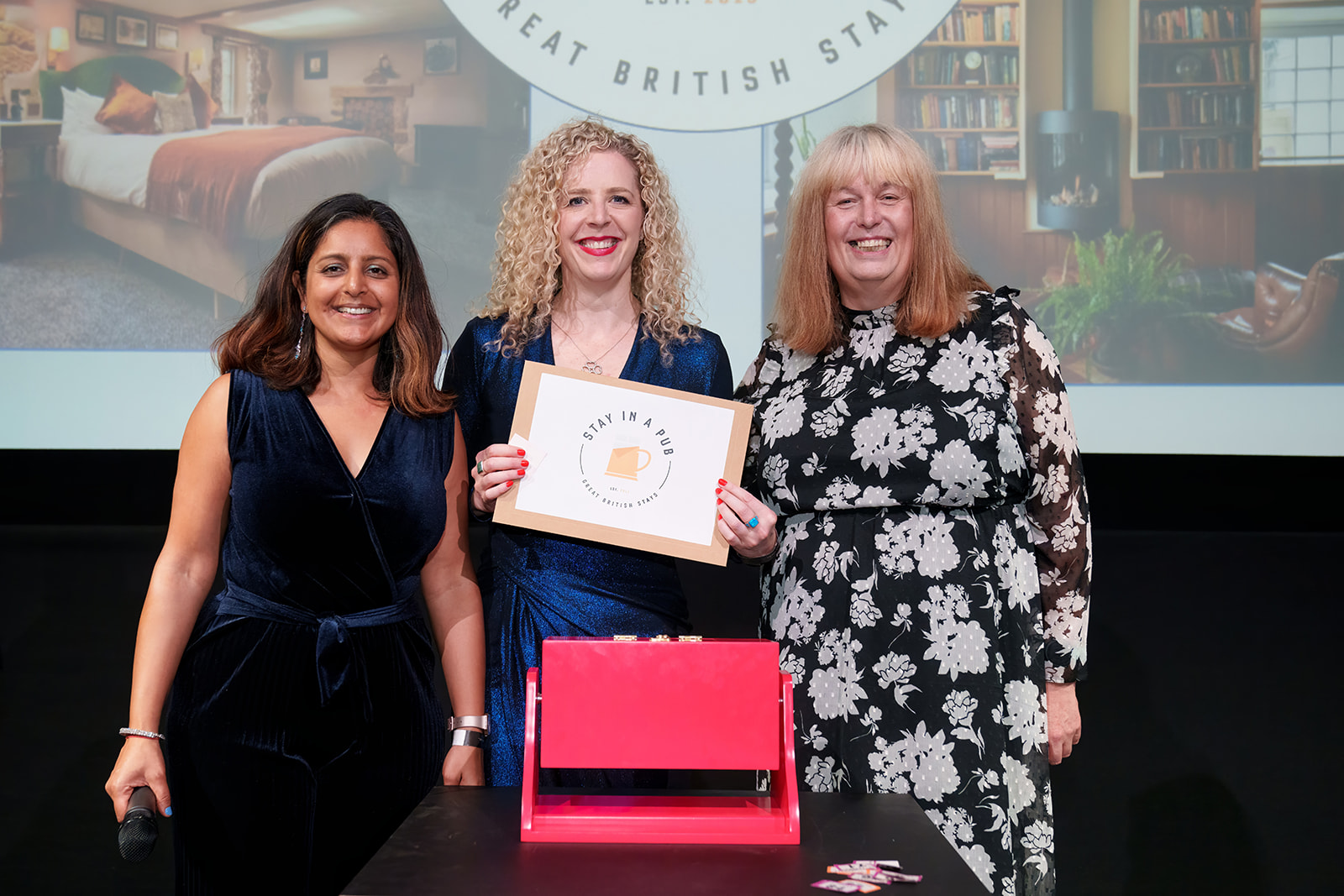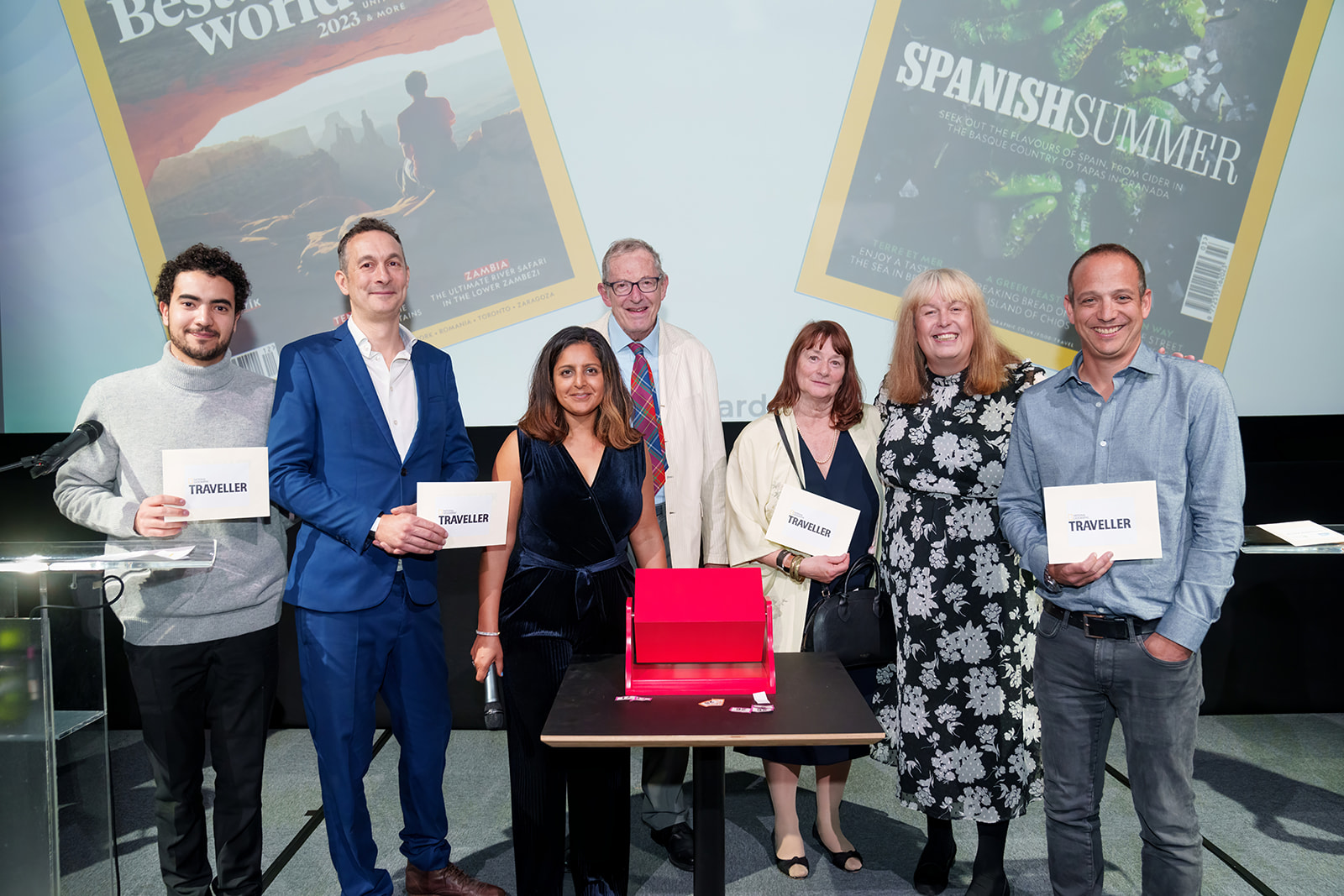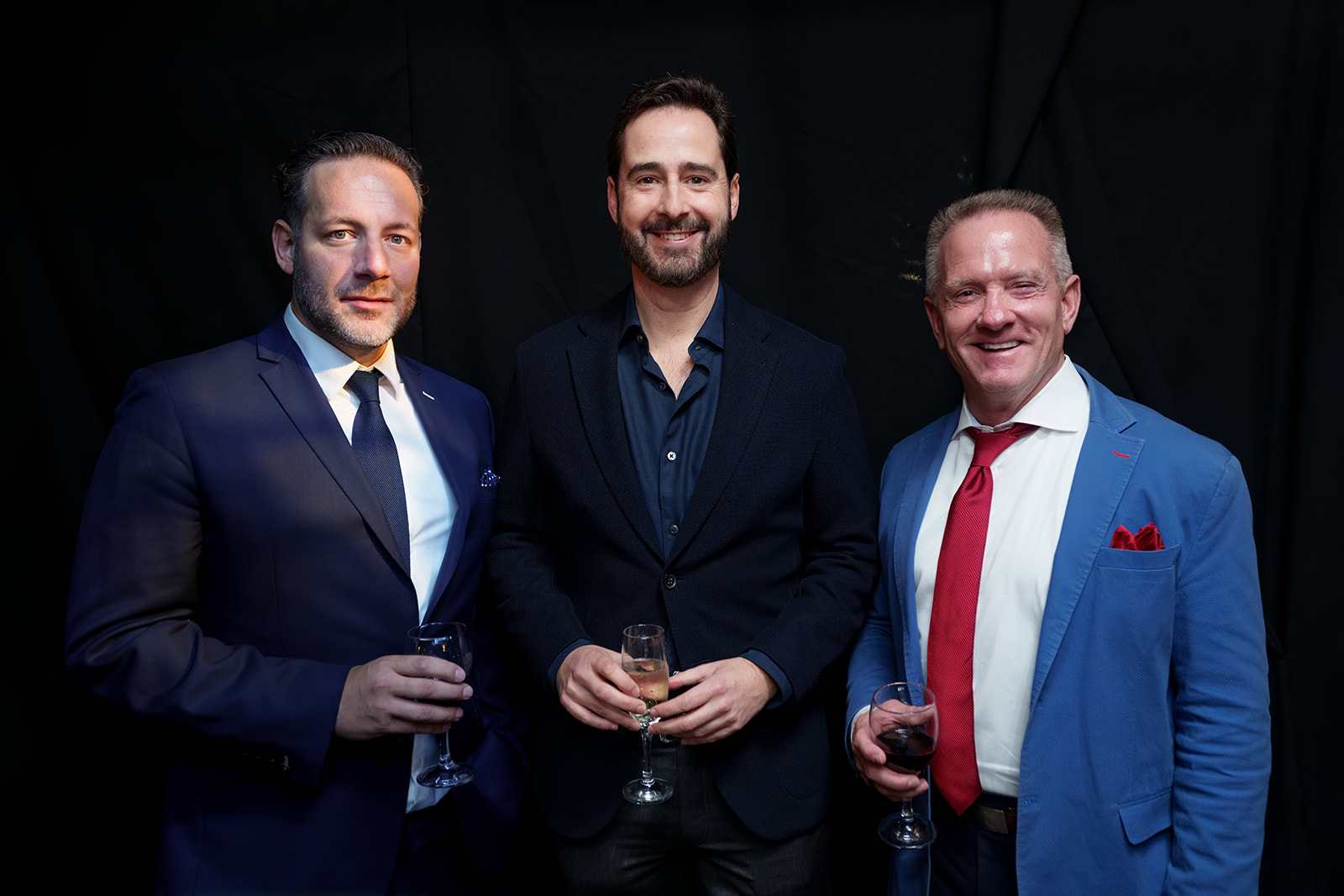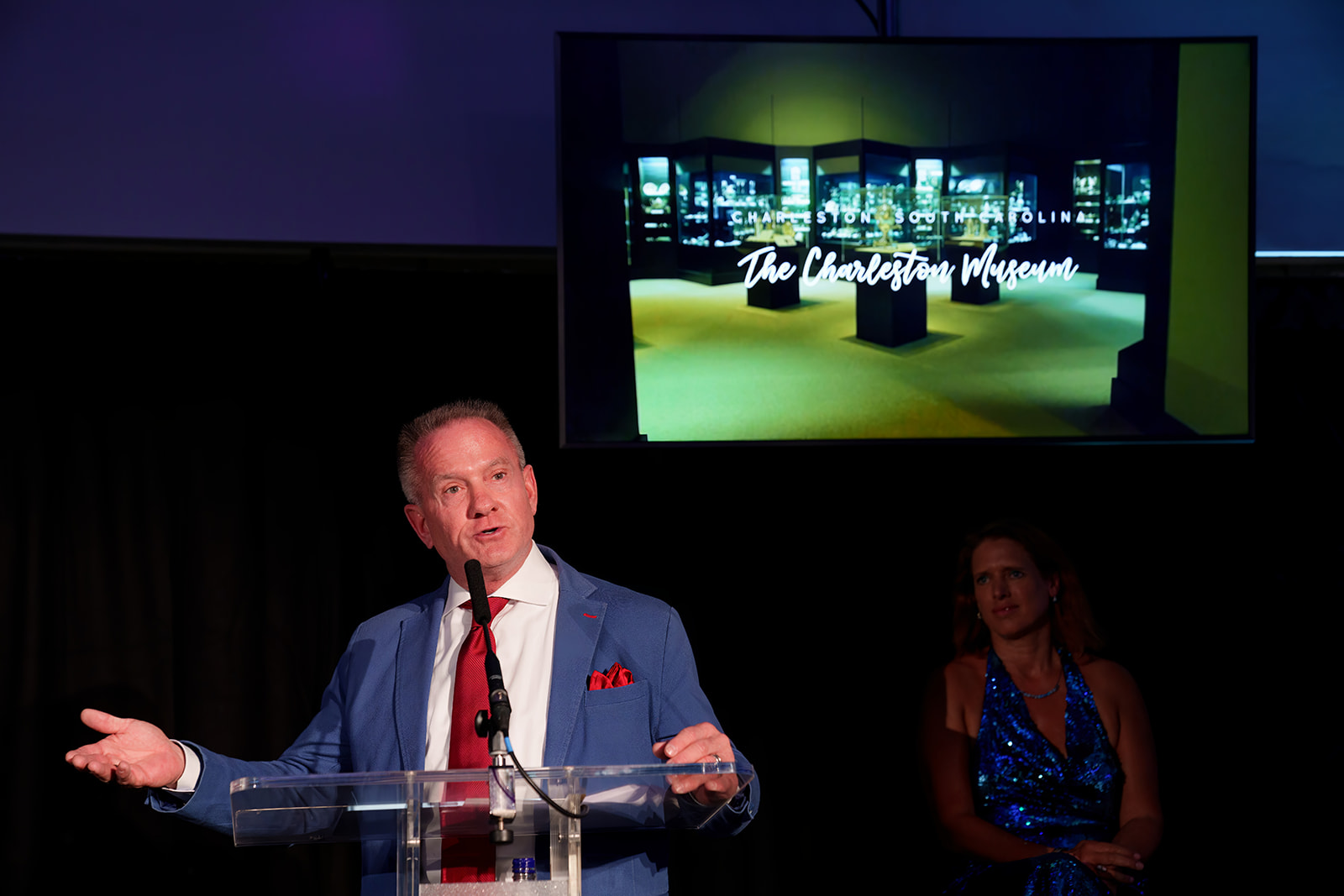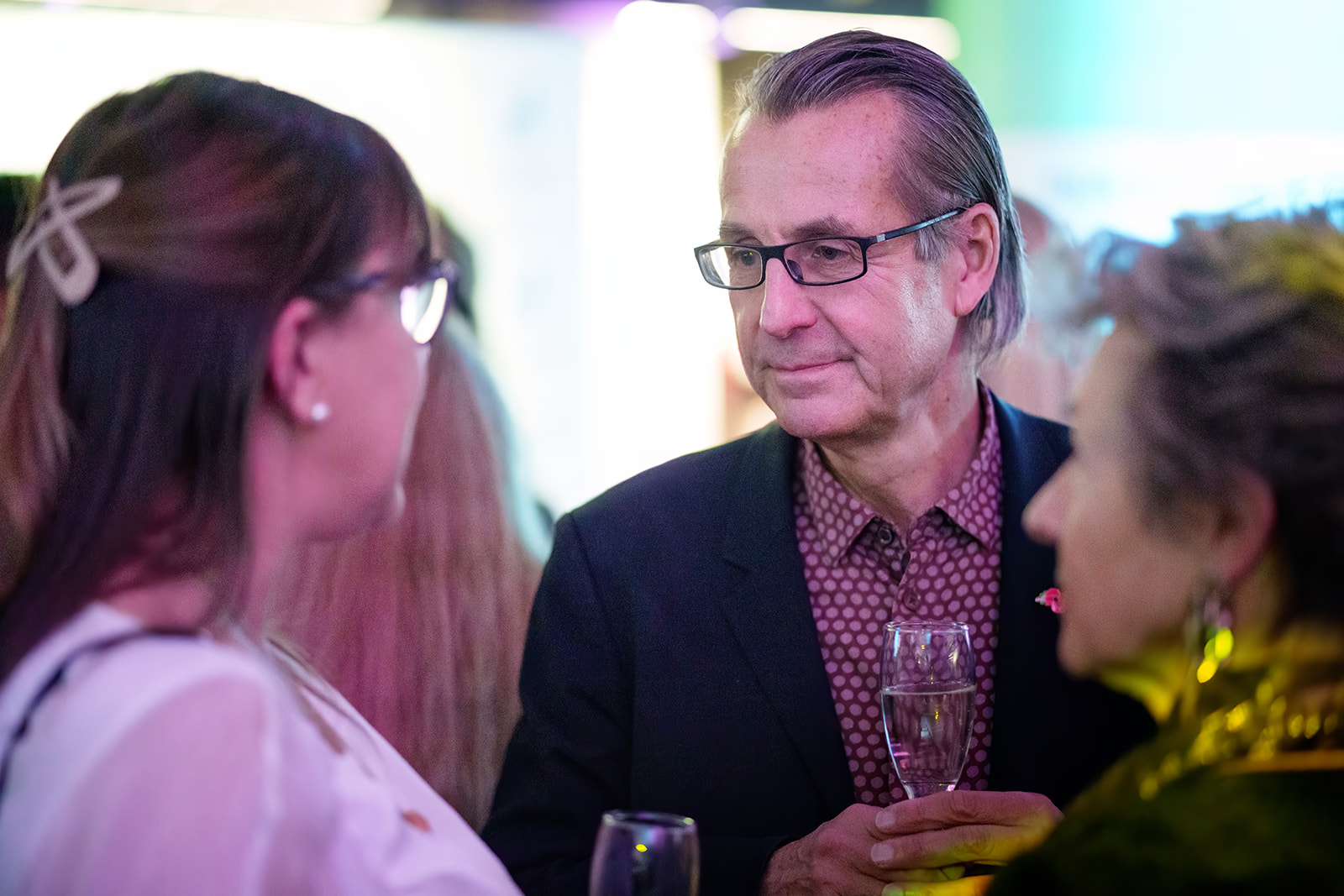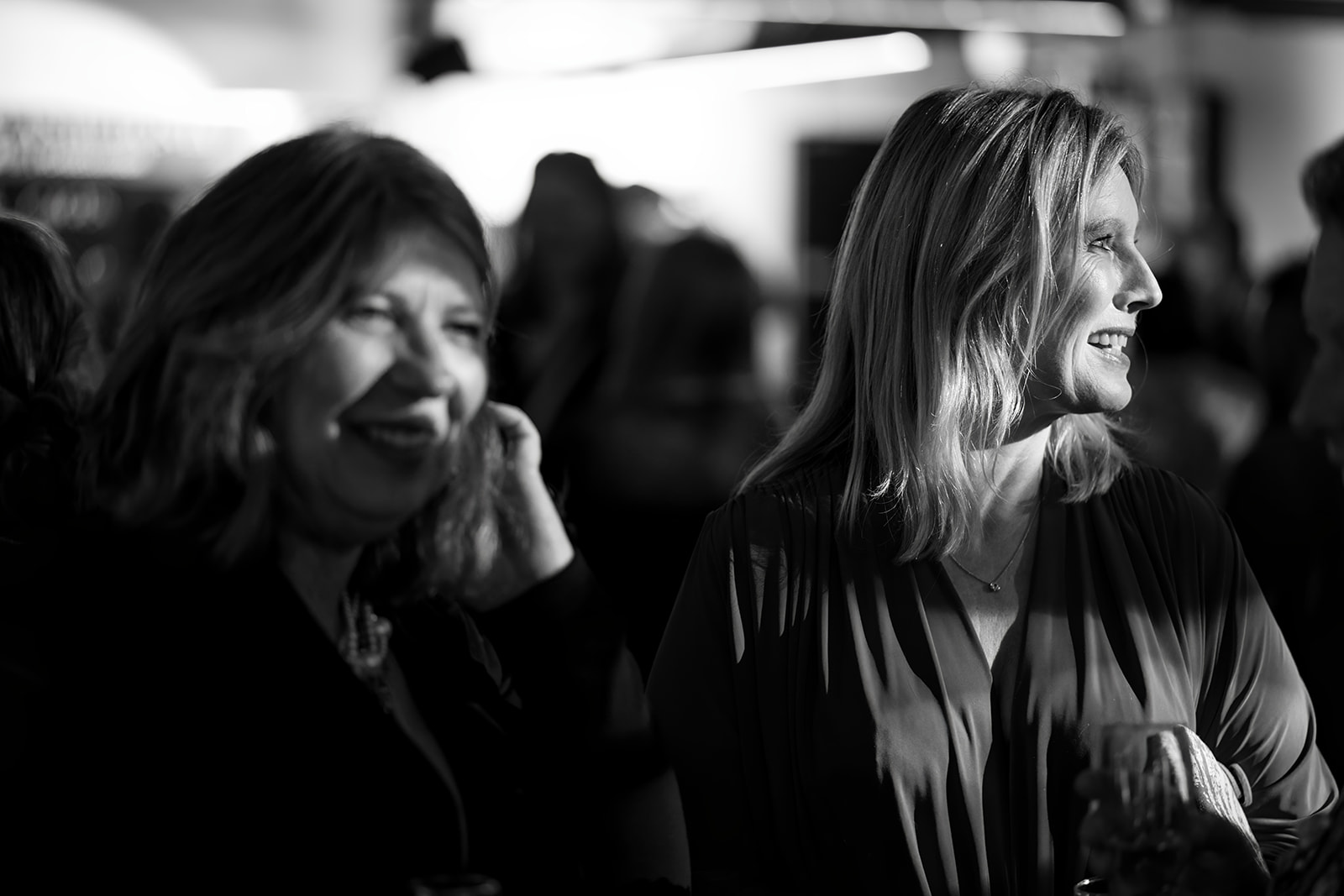 Many thanks to our generous raffle prize sponsors.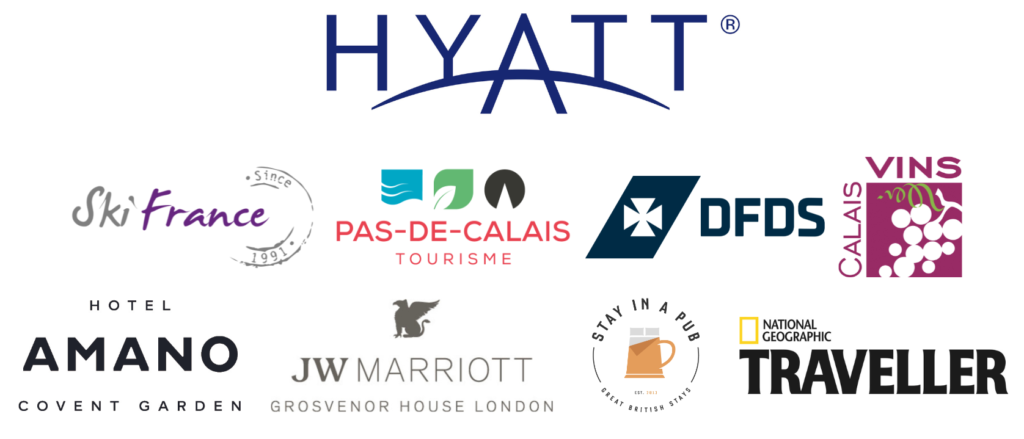 Of the event, BGTW Chair Meera Dattani commented: "It was fantastic to have so many people in the room, including new and current members who make the BGTW what it is, plus so many new and long-standing industry friends and colleagues. It was an honour for the BGTW to present Michael Palin with a special award – his surprise appearance was a great addition.
We can't thank our sponsors enough for supporting the BGTW – Hyatt, Explore Charleston, made Tourism Marketing, Scenario Two and Riverside Studios. We were also pleased to support the Charitable Travel Fund. And of course, congratulations to all the winners, finalists, and everyone who entered. We're now looking ahead to another great year with our growing membership."
Javier Águila, Hyatt Group President, Europe, Africa, Middle East (EAME), said, "On behalf of myself and Hyatt, it was an honour to work with the Guild and a pleasure to spend the evening with their esteemed members. The awards showcased the incredibly high quality of travel writing and content being created here in the UK and Ireland, and my sincere congratulations go to all of the winners. Until next year!"
Explore Charleston's Doug Warner added: "It is always great to be with our friends at the BGTW and celebrate the well-deserved awards for outstanding contributions to aspirational travel."

The BGTW Annual Gala Awards will return in 2023. To find out more, from sponsorship to awards to anything else, please do get in touch.