DRESSED appropriately in tartan, Peter McGregor Eadie ( pictured centre ) took over the chairmanship following the agm in the splendour of the Gleneagles Hotel, Perthshire, in 1985. Whisky tasting, a viewing of Jackie Stewart's new Shooting School and afternoon tea at Scone Palace were on the itinerary.
Following the whirlwind of changes in the flyaway seventies, the new decade saw the guild emerge stronger than ever – and preparing the ground for far reaching projects we enjoy today .
This includes the gala dinner, which stems from a bold decision by Carol Wright, chairman from 1983-85, to hold a cocktail party to thank PRs and others for their help and generosity.
' With no money' , she said, ' we did it at my house in Chiswick by providing all the food and wine ourselves with the committee (of which I was one) chipping in to pay for it. I have fond memories of the late Christine Fagg, my wonderfully supportive Honorary Secretary, having a rest on the floor of my lounge before the party began with my cat lying on top of her.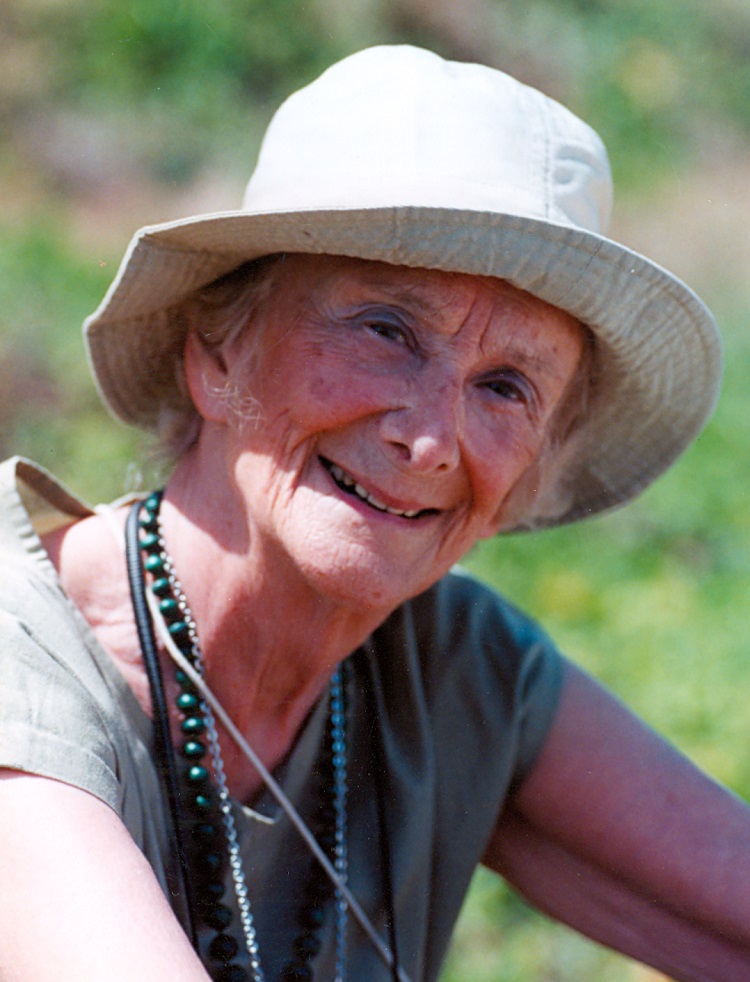 ' For the next year the Athenaeum Hotel in Piccadilly loaned us a reception room and allowed Christine and I into their kitchens to cook our quiches, and make canapés while the chefs prepared dinner service.
' I had cadged most of the food from a public relations friend with food clients. Now, of course, that party eventually evolved into the grand dinner at the Savoy in November.'
It didn't end there. During her second term as chairman, Carol, with her strong connections, arranged to have the 1989 AGM at the Savoy with members transferred by Rolls Royces to Claridges for a superb formal dinner.
' My last AGM as chairman was in Plymouth where the actual meeting was held on a ferry and the city laid on some splendid hospitality. In my first chairmanship I remember the AGM at Gleneagles (see main picture) and sitting next to Jackie Stewart at the formal dinner. We also had a rather inebriated member who heckled throughout – and at any other meetings he attended.'
The early 'eighties also saw the launch of a monthly newsletter (forerunner of Globetrotter). Written by Carol, then guild secretary, ' it was, run off on a Gestetner machine in my husband's office after work by one of his office girls whom we paid a little to help. We then folded and it and put it in envelopes to be mailed to members.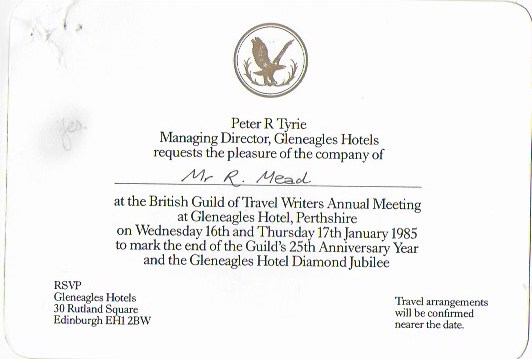 ' By the late 'eighties it was written onto a " floppy disk " – the leading new type of technology of the time – which was sent to an agency for copying and mailing out.'
Though meetings with ANTOR seem to suffer from changes at the top, the launch of another major project in 1989 – the revamped version of the membership book listing PRs – proved a great success financially and helped keep subscriptions low. Backed by the Northern Island Tourist Board, it went on to become an annual event.
In her annual report Carol kindly thanked my own role in chasing up entry details from both members and PRs – one of the former always having an excuse for lateness, from 'mislaying' it (over three consecutive years) to 'the cat ate it.'
Commenting on the time it took to complete, she added ' I can tell you that checking just the proofs of the membership entries took both John and from 10am to 8pm with a short lunch break; it was solid detailed cross checking work that not even the fact we were passing through the Suez Canal at the time was a distraction! (I remember it well. I seem to recall one proof blew away so late apologies if anyone found an error in their entry … John Ruler)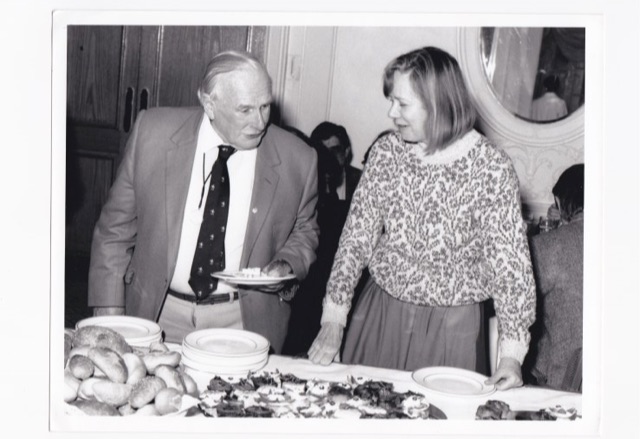 Despite having her first application turned down on the grounds that fewer than 50 per cent of her freelance income came from travel writing, eventual guild membership in 1986 saw Gillian Thomas's workload increase enormously.
' Not long afterwards I was invited by the committee to take on the role of Guild Secretary following an unexpected resignation. So I had duly arrived on the travel writing scene and it felt great.'
'At that time', she said, ' the guild had far fewer members, under 100, and neither needed, nor could afford, a paid secretariat. So one of the main secretarial tasks was to take the minutes of the monthly committee meetings.'
With Peter Hughes as chairman at the time these mainly took place in the evening at his Thames TV office and rarely lasted much more than hour.
She added: ' When, after Peter's two years and Carol Wright became chairman for the second time, we mostly met at her house in Chiswick. Then, when Rob Neillands took over from her, we often met at my house in Ealing.'
' Around that time my recently widowed mother with increasing dementia frequently came to stay. It brought her a great deal of pleasure being able to briefly say "hello" to everyone though she had no idea who they were.
' On top of all this there was always a trickle of phone calls both to make and answer. "How do I become a travel writer?" was a regular one. "With difficulty" I always felt like replying. As we all know, even though travel writing is a dream profession, making a success of it is not an easy path. But it was less stony then and those of us who thrived before the digital revolution remember them as the good times.
' Several new routines were introduced during my four years on the committee, three as secretary plus one as vice-chair. There was always much discussion about who should be allowed to become a member because there was an unwritten rule that numbers should be kept down, probably not so much as to make it "exclusive" as to keep standards up.
' Anecdotally there was also a feeling that the big attraction of joining was in order to benefit from the hefty reduction on fares offered at that time to members by British Rail.
' In addition there was a tendency for retirees to apply, seeing travel as an attractive way of filling their extra time, no matter what their previous profession had been. I remember how we had a couple of former travel editors and even two ex-bank managers who now looked to the guild for travel opportunities.
' It occurred to me that an interview in addition to a paper application might be a solution enabling the committee to weigh them up. We could tease out why they really wanted to join and, not least, assess their age. I'm glad that the committee still continues to meet most applicants or at least do so by video even though it slows down the application process. Our now greatly prized travel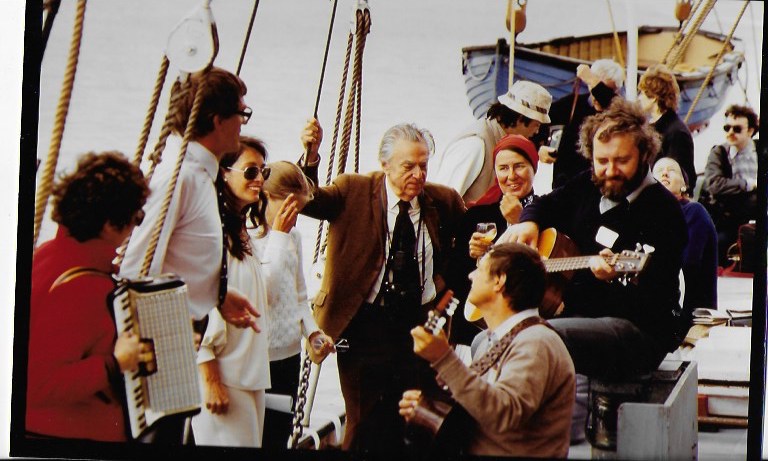 TAKEN in the early 'eighties , the picture above shows Wilfred Thomas, guild chairman from 1978 – 80, clinging to the rigging while recording sea shanties by the popular Liverpool folk singers The Spinners at the launch of the Maritime England campaign. Also aboard with him on what the last of the great grain barges that sailed down the Thames from East Anglia was, as many will have spotted, was Annette Brown, then Press Officer for the English Tourist Board ; in 1997-98, having jumped ship, so to speak, she became guild chairman. As for Wilfred he had already made guild history when as vice-chairman, he was appointed an Officer of the Order of Australia (Civil Division) by the Queen for distinguished service of a high degree to the media, particularly in the field of broadcasting.
awards, added Gillian, ' also developed in the eighties which after 40 years still show that guild members really do travel the world, reporting back on projects and initiatives they think deserve notice. Some projects have cost millions and are well-publicised; others are simpler community projects that take just as much effort and love.'
With Covid 19 forcing a fresh approach to voting, she also reflected on the pros and cons of a presentation evening becoming standard procedure. ' I always found it hard to compare one project with another based on a short paper description, albeit now possible on-line and it is noticeable that when proposers are unable to attend and get a stand-in to read their three -minute presentation that they are at a disadvantage.
' Enabling all members to cast their votes on-line on the three winning live presentations in each category is a recent compromise. But it's a pity that this excellent annual event is not better attended.
' The first award, in 1978 was the brainchild of the then chairman Arthur Sandles. He was passionate about the environment and suggested that new projects with strong environmental credentials should be encouraged and highlighted by the guild. So it was called the Silver Otter and he himself gave the guild a small silver model of an otter as the trophy for the recipient to display for the year.
' I am glad that the emphasis for the awards, which have developed into three over the years, still has to be for projects that 'benefit the environment and the local community'.
'At first, the winners' Gillian pointed out ' were announced and presented during World Travel Market each November. ' This was a low-key event prone to near cock-ups. I remember my first year how we found the Silver Otter lurking in the wrong room and it was only located just in time to hand it to Carol, as chairman, for presentation. Another year there was a panic when we simply could not find the winner to hand it to.'
In 1998 the first gala dinner was held at the Savoy. All of which took place when, with the guild having little other than modest membership fees, committee members donated time and money of often venues to keep things moving on.
Many committee meetings, recalled Carol Wright, were held at Christine Fagg's little London flat and Michael Leech's flat in Convent Garden; later, under Peter Hughes, ITV studios near Euston were used, one committee meeting falling on the night of the King's Cross fire and ' we worried about the safety of Chris Hawkesworth who had come down from Yorkshire. His wife had heard of the fire on the news and tried to find out if he was safe. None of us knew and before the days of mobiles couldn't find out.'
While chairman, Carol Wright felt it was important the guild had some clout in the travel industry by making industry leaders aware of what the guild did and vice versa. ' To that end, she said.' we invited people like Colin Marshall, then CEO of British Airways and John Prescott, then minister of transport to lunch at a good London restaurant again paid for by committee contributions. The informal lunches did much to establish the guild as a strong player in the travel world.'
Both Carol and Robin Mead served on the British Tourist Authority committees for several years, from around 1982 until the demise of the BTA around 1989. Robin was on the Hotel Commendation Scheme panel, chaired by the redoubtable Raine Spencer, Princess Di's stepmother. Carol, he recalls, was on the high-profile Marketing Committee. ' We were the only two Guild members ever to serve the BTA in this capacity.'
Robin's earlier encounters with the then embryonic BTA was when struggling to break into travel-writing big time he took up an offer to test winter breaks in parts of the UK they felt were being neglected. In his book Press Trip he recalls staying in one hotel in Cornwall owned and run by British Rail.
'The surly-looking waiters sported badges proclaiming them to be members of the National Union of Railwaymen, and as one of them brought my soup at dinner I spotted that, as well as croutons, the liquid in the bowl contained the large and grubby thumb of the gentleman carrying it. I began to complain but thought better of it when I received a glance of such hostility that I feared a further protest might well precipitate a national rail strike.'
Members were not always grateful it seems. A note in the February 1980 newsletter regrets that only a dozen had accepted invitations to a meeting, compared with 30 acceptances from members of ANTOR. This was an indication of how, at the time, the guild was piggybacking on the hospitality of ANTOR (and, to a similar extent, APRO – the Association of Airline Public Relations Officers). In 1981 a note was made that ANTOR would be hosting the Guild's Silver Otter awards lunch and that a Guild cocktail party would be hosted by APRO.
This relationship with the former also saw a proposed Travel Industry lunch based on the success of a guild-supported lunch with ANTOR. Members would pay £10-£12 for themselves and a guest ' the more important the better.'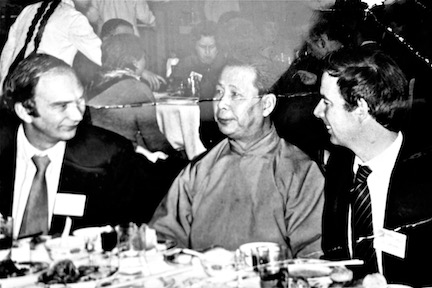 WHY, you may well ask, were Arthur Sandles and Roger Bray at a banquet in Beijing in 1980? It was, after all, only two years since China had opened its doors to tourists. ' We were on a trip organised by Philip Morrell, founder of long haul tour operator Voyages Jules Verne, with support – if my memory serves – from Cosmos,' explained Roger. '
'Other participants included representatives of the travel industry and trade press. At that time Arthur and I were the only mainstream newspaper journalists specialising in news and analysis of the fast growing international tourism business, though as an Evening Standard correspondent my focus was, naturally, more consumer oriented.
'We were asked to sit on a panel in the Great Hall of the People – and offer our Chinese hosts some kernels of knowledge about the development of tourism and the need to avoid some of the mistakes made during the West's mad rush to cope with post-war demand. On the panel with us was Isobel Hilton, who then worked for the Sunday Times and went on to present the Radio 4's The World Tonight. Already an expert on China, she had been among the first 12 British students able, in 1973, to study there. Try to imagine the respectively small groups of we visitors and our Chinese hosts in an auditorium that can seat up to 10,000!
'We had flown in via Hong Kong. There was no belt on my domestic flight seat and, at taken off and landing, the cabin staff perched in something akin to bar stools. It was the second week in December. My memory of the date was jogged by a recent radio item on the fortieth anniversary of John Lennon's death in New York. Arthur was always ahead of the herd when it came to technology and had acquired a small shortwave radio. We were sharing a room at the Peace Hotel and I'm pretty sure that was the morning I decided to go out for a run, raising eyebrows among the few citizens already abroad in the freezing weather.
' I returned to find the water was off and was forced to body wash using the contents of the very efficient flask left overnight for tea making. While I was faffing about Arthur, who had managed to find the World Service, relayed the dramatic news. It was that week, too, that we consumed something like 14 courses at the banquet – including all parts of the duck – organised by China's nascent tourism authority.
' Its head, and Margaret Hook, president of the Association of British Travel Agents (ABTA) proceeded to toast the success of each other's nations and industries after each dish until ideas began to run thin. It is my firm recollection, though by this time the maotai had begun to damage my brain cells, that Ms. Hook retained her dignity for longer than her host.
' That same week we were taken to Beijing's vast nuclear bomb shelter, designed, said our guide for the day "when" – not if – war broke out with the Soviet Union. And we headed northeast by train, to Chengde, where women scrabbled among discarded ashes for half burned coals they could reuse.
'Not to be entirely outdone by Arthur in the technology stakes I had brought a pocket tape recorder which I took with me back in the capital when we visited a "night club". The place was all but empty and I recorded us giggling as speakers blared a tinny tango. A bizarre postscript to a somewhat bizarre trip.'
THE minutes, too, reflects the willingness, at that time, to offer travel and hospitality facilities. An open invitation from Trust House Forte for members to stay free of charge at their properties was just one. Others included a tour of Gatwick Airport which included free train travel from Victoria and a ferry crossing to France in order to join the QE2 for an overnight return trip to Southampton.
Additionally, the late lamented Thomas Cook and Travelodge hosted lunches, while P& O invited members to spend a night on board the SS Uganda at Southampton. This included train travel from Waterloo, a tour of the ship, cocktail party, dinner, dancing, an evening of entertainment, overnight accommodation and breakfast! A weekend in Gibraltar was scheduled for November.
However, a planned Whisky Weekend in Edinburgh, in October had to be cancelled as too many members accepted and the hosts realised their budget wouldn't stretch that far!
By January 1982, however, the guild had to grapple with the fact that by, receiving too much hospitality from its friends in the industry it was creating a 'freeloading' tendency, though the bona fides of its members were never questioned. This, in turn led a plea for a Code of Conduct, another long running topic.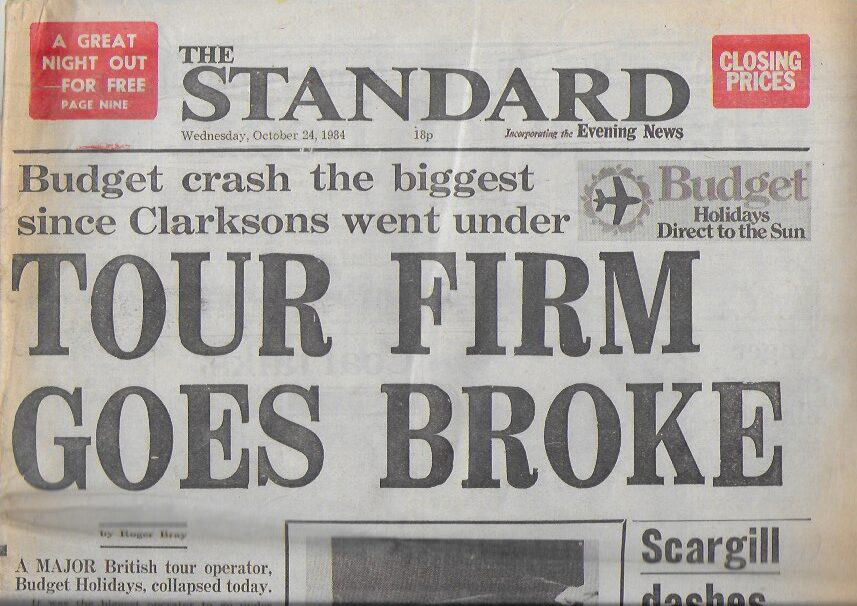 It was a case of déjà vu for Roger Bray when in October, 1984, he reported the collapse of Budget Holidays the biggest since that of Clarksons which he also covered ten years earlier.
Among other snippets from the 'eighties was news that Hazel Evans, a prolific writer and artist, had resigned to run courses for painters and writers in Provence also a reminder that of the committee only three lived in London, and that Chris Hawksworth, then treasurer, lived in Yorkshire while coming from Wales Melissa Shales, guild chairman 2009-11, often brought a sleeping bag to stay in a friend's flat.
ON THE TRAVEL SIDE …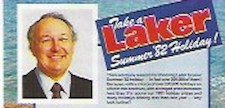 IT was all going so well in September, 1977 for a smiling Freddie Laker when after six years struggling against entrenched interests, his first ' book ahead, turn up and walk on ' Skytrain service took off from Gatwick to New York. But in 1982 it ceased operating, with the cut-price king, knighted by Margaret Thatcher, declaring that rivals had conspired to bring him down.
There' s no doubt his grin as he personally sold the first ticket for the £59 one way fare to New York, will be remembered by the 270 passengers some of whom brought sandwiches – though most paid £1.75 for an in-flight meal of pate, boeuf bourginon, dessert and cheese.
Though it was 'good-bye' to Laker it was, with more City led cash sloshing around, 'hello' to such far-flung holiday destinations as Africa, India and Asia; typically in 1986 ABTA staged a lavish annual convention in Australia, the same year as tourists' flocked to into Cacadu National Park, setting for the hit film Crocodile Dundee. Holidays to USA roughly doubled to two million in the 'eighties.
Self-catering was also on the menu. With more foreign products available in the UK, holidaymakers became even more adventurous when it came to creating such culinary delights as paella, coquet au vin and moussaka. A taste, too, for wine took off, whether as a decent accompaniment for dinner or in a large plastic container! Timeshare, too, was to prove a controversial topic with a special meeting held by the guild with the top brass in May 1989.
France, naturally, was one beneficiary, fuelled by lower ferry fares following the breakup-up of the Sealink and Townsend Thoresen cross-Channel price fixing cartel. Sadly, what once saw a flurry of cross-Channel ferries and a Hovercraft service out of Dover, even after the opening of the Channel Tunnel in 1984, the number is now down to only two to Calais, with DFDS serving Dunkirk as well. Interest was also fanned by Arthur Eperon's Traveller's France (see 'Sixties) which was later featured on the BBC' s Holiday Programme, of which more in a separate history of travel on radio and on TV.
A TV item on the then little known Gîtes de France also helped encourage a trend towards renting often-humble rural properties. Some visitors went on to buy their own homes, triggering a cross Channel property boom.
How badly Brexit will affect our relations France (and the rest of the EU ) remains unknown at the time of writing … See this space in 2021.
Ponder too, that in her chairman's report for 1989 Carol Wright in referring to the recession having bitten into the travel trade, including concessions, felt the guild should make sure overseas invitations produced printed or broadcast stories. In her opinion, the year's most worthy trips included 'those with a strong educational or story line such as the weekend in Glasgow previewing the European Cultural Capital 1990 facilities. Also cited were evenings on safety in transport, chaired by Judith Chalmers, and the 1990 European Tourism Year debate with EEC (today's EU) – the latter being the only event of its kind 'at a time when no one appeared to have thought or done anything about it.