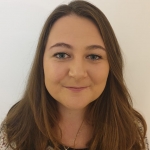 Claire has been a travel blogger for six years, but now mainly works on her South West England blog Go South West. She started this blog during the covid pandemic when international travel ground to a halt and she found herself living back in South West England.

Claire writes about sustainable travel with local tips on this blog, helping British people explore their own backyard.

Currently, she mainly write travel guides, but as the blog grows and traffic increases, she plans to create more journalistic pieces about different aspects of travel in South West England.

Claire also runs an international travel blog called Claire's Footsteps (https://clairesfootsteps.com). She has been very quiet on this blog since the start of the pandemic, but hopes to start working on it more again when international travel resumes. This blog focuses mainly on overland travel and Claire has previously written a lot about solo female travel.

In 2019 she travelled from Bali to London without flying, and is currently writing a book about it.