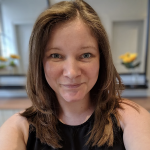 Lottie is a UK-based journalist with seven years' experience as a digital editor and freelance writer. She has spent most of her career in travel publishing, working for Rough Guides and then launching loveEXPLORING.com for Love Inc. Lottie is now a freelance travel writer, and runs the industry-facing newsletter Talking Travel Writing.

She has writing and photography bylines with publications such as The Telegraph, The Times, The Independent and National Geographic Traveller, and she has done broadcast work for BBC Radio 4. She has also worked on guidebooks and coffee table titles for Quarto, DK and Rough Guides. ​

Lottie also does commercial copywriting and B2B features writing for a range publications and brands.