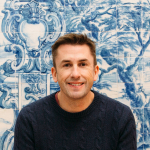 In a previous life, I spent around 20 years in corporate communications where I was responsible for the internal messaging for large corporations.

With a life-long passion for travel, I decided on a career change around 3 years ago when I started the travel blog Anywhere We Roam with my partner, Mark.

Since we began with our first article in summer of 2017, the blog has gone on to win several awards. In particular, we won Best UK Travel Blog at the UK Blog Awards in 2019 and were selected as the Best Travel Blog by Luxlife Magazine this year. Recently, I have written an article for Lonely Planet which will be published later in the year.

Through my travel writing, I focus on slightly off-the-beaten-track destinations with an interesting socio-political story to tell. I aim to bring new destinations to life, to encourage people out of their comfort zone, and to widen their travel experiences.