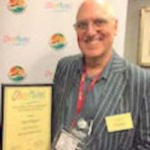 Freelance since 2002, contributing to numerous publications and websites, both travel trade and consumer. Specialist in golf travel writing and photography. Editor-in-chief for global golf tourism industry organisation, IAGTO. Multiple writing and photography award winner.

Editor, tlm magazine (2009–2012); Features Editor, TTG (1988–2002). Presented Chinese TV travel documentary series, broadcast on national China TV channel CCTV9 and following my travels across China (2005/2006). Updated various guide books for AA and Fodors on China (2006-2015); co-wrote AA Key Guide China (2006) and Shanghai Explorer (Explorer Publishing, 2007).

Authored travel agent training schemes for Las Vegas (2205) and California (2010); the California Expert scheme (www.californiaexpert.travel) was rolled out worldwide by Visit California and named travel training scheme of the year in the UK in 2011 (Travel Bulletin Star Awards).