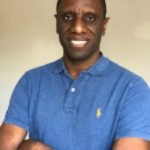 Benita and Robert, the BGTW Secretariat, run the day-to-day office functions of the Guild and support the Board and Executives in their roles.
If your query relates to: membership; the AGM; the Guild website; the Member Excellence Awards, your online listing or member benefits, please contact Robert
[email protected]
.
If you have any other queries about your membership, please contact the general Secretariat email on
[email protected]
or via phone on 0208 144 8713.