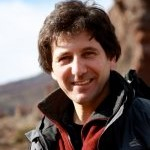 Guidebook editor and writer specialising in England and Wales. I have written widely on national parks, walking, sustainable tourism, towns and cities.

Expertise in Slow tourism and passing on the sustainable message
Guidebook author and editor with specialism in England and Wales
Broad spectrum of work for public bodies and publishers, including Tourism Southeast, Lewes District Council, AA Publications, Which? Books, Reader's Digest, Mintel, Bradt, Rough Guides, Visit England and Ebury Press
Versatile copy writer
I have advised on several book concepts for major non-fiction publishers
Experienced in briefing and producing maps, for publishers and local authorities
I edit and produce Globetrotter, the monthly electronic newsletter for the British  Guild of Travel Writers

Editorial Highly experienced and skilled at all stages of the editorial process, from product concept to checking proofs. Copy writing A wide range of writing styles. I have written colour pieces for magazines, insightful text for guidebooks, market reports, holiday brochures, walk directions, children's books, extended photo captions and much more. Mapping I have created my own hand-drawn maps for walks guides and calendars, and have worked closely with cartographers in producing cycle and walking maps along with maps for publications by Reader's Digest and Rough Guides. Project management Many of my projects have involved day-to-day running of large projects, dealing with authors, designers, publishers, cartographers, picture researchers and editorial teams. I have never missed a deadline.