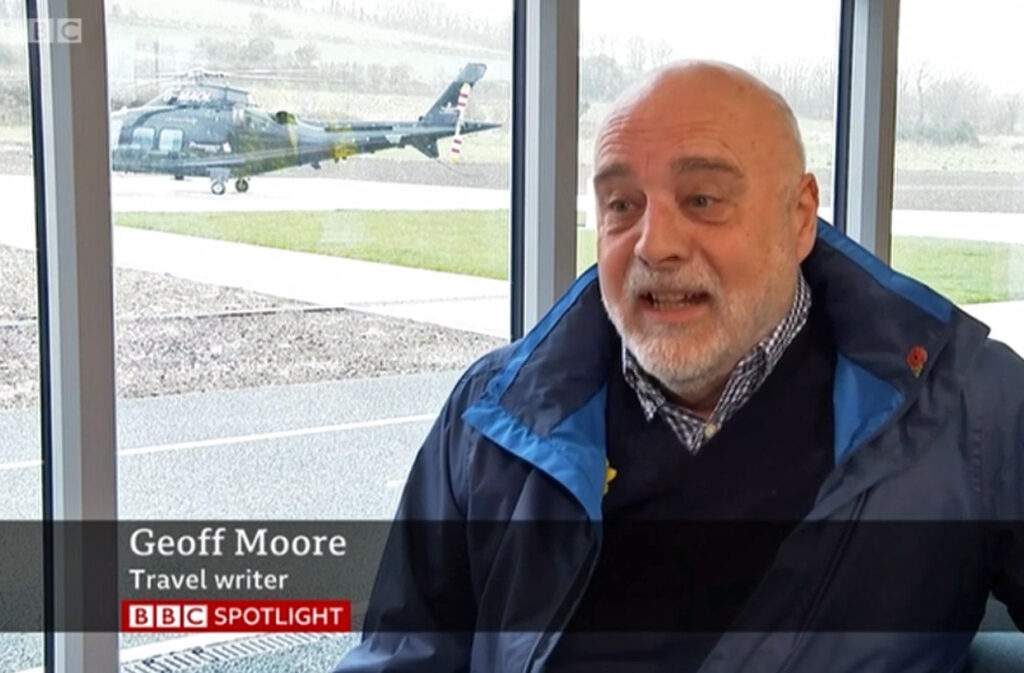 After working on this travel story for nearly eight years I ended up making the news myself at the launch of the new schedule passenger helicopter service between Penzance and the Isles of Scilly.
Back in 2012 the former passenger helicopter ferry service to the islands was run by British International Helicopters but that ended in October that year.
I flew on nearly the last flight that day and since have been following that story so when the new service was announced I booked two seats with the new operators on hopefully the first flight.
However, on the day it turned out that the helicopter company themselves and the two local TV stations, radio and papers wanted to know more about my own story and the connections with the service.
In the end I did TV and news interviews at both Penzance and on St Mary's on the Isles of Scilly as I stepped on and off the flights.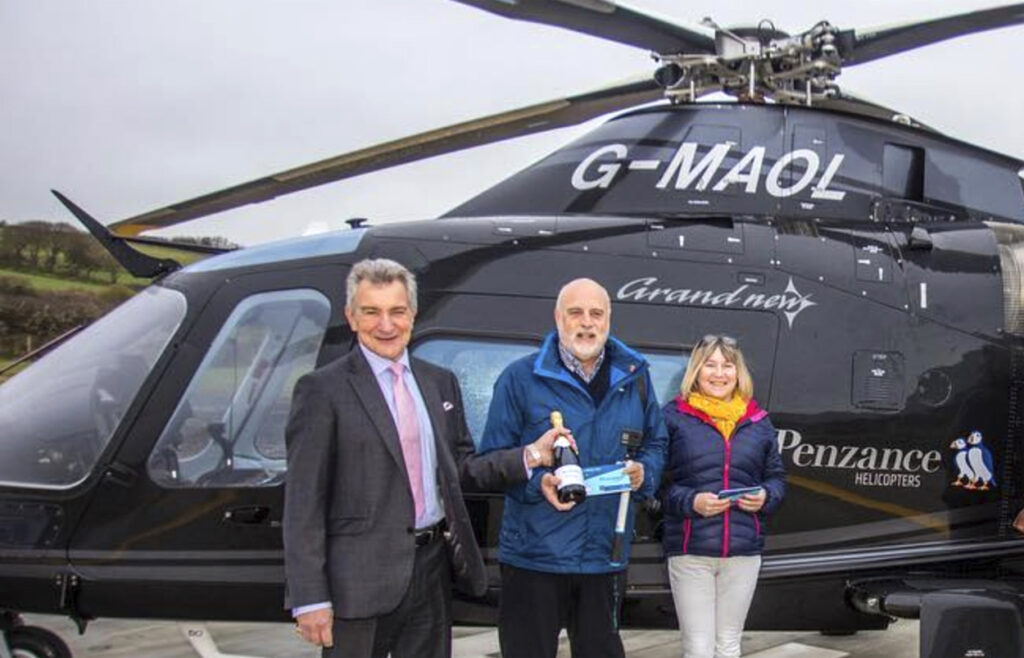 My wife and I were presented with a bottle of champagne by the Managing Director Jeremy Awenat of Sloane Helicopters just before take-off from the brand-new Penzance Heliport.
It takes around 15 minutes flight time and is a great way to arrive on either St Mary's the main island or Tresco. Smaller and quieter Tresco is renowned for its splendid sub-tropical gardens plus gorgeous red squirrels. (The gardens were happy to accept my Guild press card too!)
The year-round service in normal times could operate up to 17 flights a day except Sundays. Owner of the Tresco Estate Robert Dorrien-Smith has been one of the key investors in the project he lives on Tresco and it did have a £1.8m investment from the European Union.
One popular route for some travellers could well be catching the overnight GWR sleeper service from Paddington to Penzance where you can wake refreshed and catch the electric bus to the heliport, just 5 minutes away. And be heading off to the islands fairly shortly after that. Ample car parking too.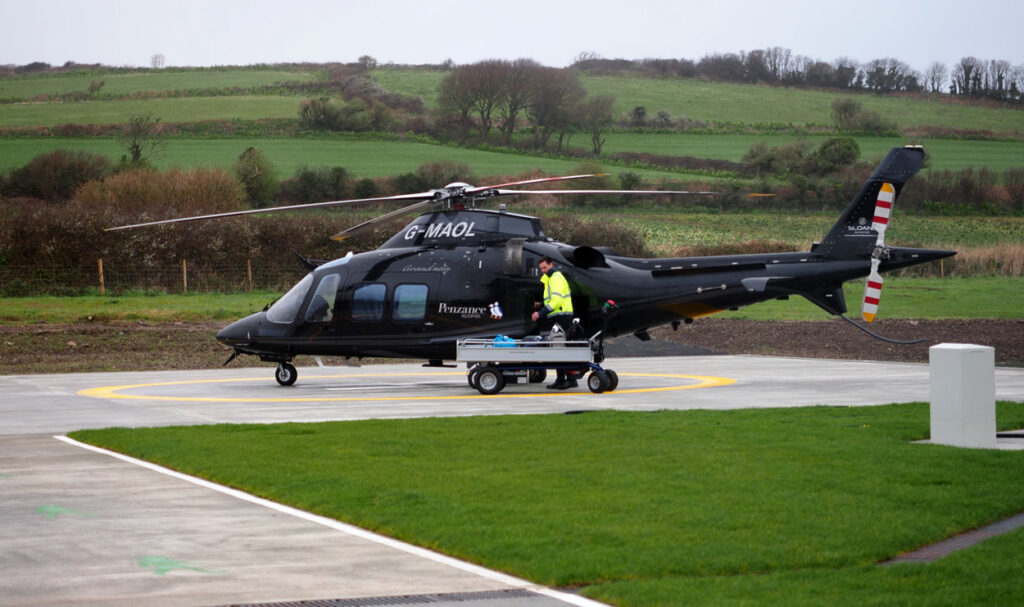 Passengers will be allowed to travel with up to 20Kgs of luggage but they have to use soft rather than hard cased bags.
What were my thoughts about this new version of the chopper link?
The facilities are all new and very good plus the helicopter is state of the art too! A friendly greeting from the check-in woman with all the normal airport security checks applying. Baggage is weighed and soft bags are the rule!
You need to leave around 40 minutes before your flight for all this to happen and before you know it you are being ushered into the briefing room for a quick safety video presentation. You can try the seat harness, as a four-point harness system is used on these helicopters.
The chatty, friendly and professional team will soon have you walking out to the heliport landing pad where the helicopter will likely already to be with its rotors running as you climb in. Members of ground crew there ready to help you to strap in, if needed.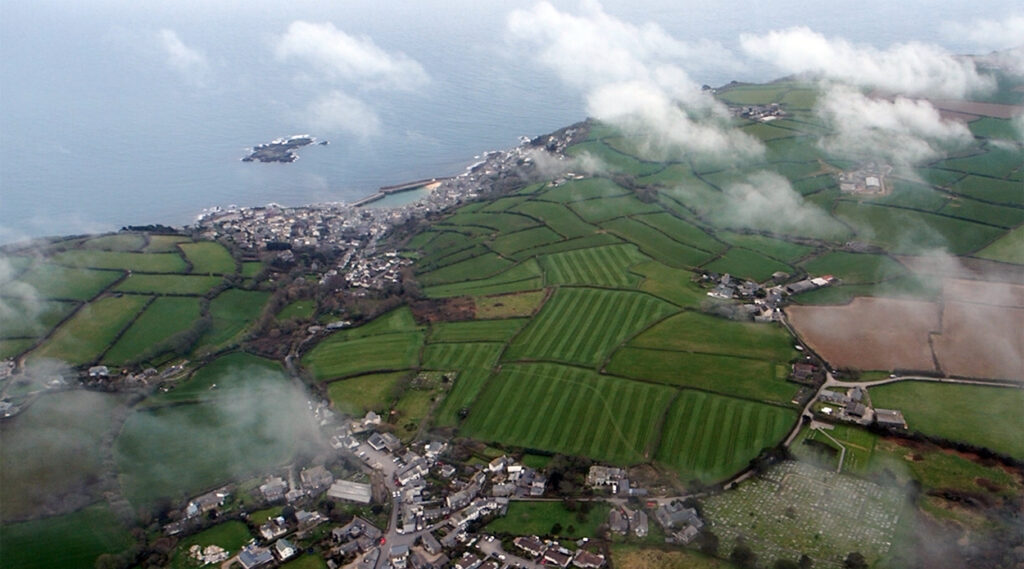 Powering up the swish and swirl of the rotating blades above increases and with a gentle lift and a turn and you are looking down on the heliport, transitioning west ward and over part of Mounts Bay. Next Penzance harbour then the pretty harbours of Newlyn and Mousehole slip by, followed by Porthcurno and the cliffside open-air Minack Theatre and finally Land Ends itself.
With around 24 miles of sea from here to the islands at 160 mph it's not long before St Mary's comes into view and a gentle descent into its small airport with glimpses of some of those famed white beaches.
A prompt collection of your baggage as its returned and you are on your way. In my case it was to the Star Castle Hotel a former fort, first started in Elizabethan times. A most desirable hill top location, with first class dining and classy accommodation. Try to get one of the castle rooms if you can! penzancehelicopters.co.uk

Award winning travel blogger, writer, videographer and photographer. Has a wealth of travel experience and has worked in Africa, the far East, America, Carribean and in much of Europe too. He has been a member of the the Guild for 14 years and worked as a board member for over two years. He is a life member of the N.U.J.
With video content now being so important he has expanded in that area currently he has 165 running on his Youtube channel. Geoff is very active in creating these videos that enhance not only his own website and blog, but are also being used and picked up by TV and production companies around the world too.