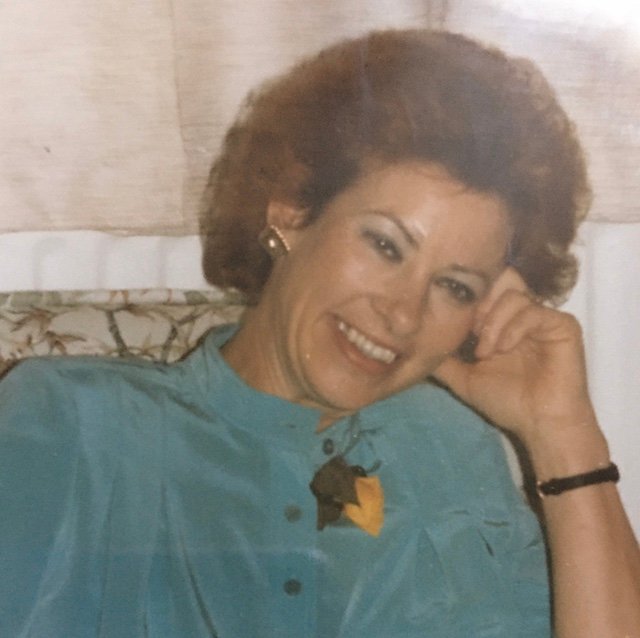 The BGTW would like to extend our condolences to the friends and family of retired BGTW member Carole Chester.
A few of her friends in the Guild have sent in some remembrances of Carole. If you would like to add your own please email them to Natasha Blair who will share them with Carole's family on our behalf.
From Natasha Blair
Carole Chester, my close friend and fellow travel writer, passed away on December 22 after suffering for many years with cancer.
Carole has been very much part of my life for as long as I can remember, both coming from similar backgrounds, she working in public relations for Hilton Hotels firstly in the US and subsequently the UK. She subsequently went on to become a highly respected freelance journalist, and a Guild member, specialising in both the conference and travel industries, where she met her husband Bill (William) Lloyd Jones.
Carole's travel writing career came to an abrupt end in 1995 after a back operation left her partly paralysed. Elegant and full of life, Carole will always be remembered with a cigarette, and glass of something in her hand.
Carole leaves behind a daughter, Melanie and two grandchildren. She will be cremated at West London Crematorium later this month. Date to be confirmed.
From John Carter
Sometime in the early 1960s someone from the Society of American Travel Writers asked if I would help out a young New Yorker who'd be visiting London to set up a photo shoot for the magazine for which she worked. His letter implied that the lovely young lass would be adrift and helpless without an older, knowledgeable, male to watch over her. (Oh, yes, times were very different back then!)
Carole Chester was the lass in question. Certainly young and certainly lovely. But within ten minutes of our meeting I realised she was a tough operator, and knew exactly what she wanted. The magazine was devoted to weddings, and was called something like "Brides", or "American Brides". Carole was in London to scout suitable locations where models in wedding dresses would be photographed.
As far as I could tell, a couple of colleagues would be flying in later, with the dresses and other necessary paraphernalia. The models would be hired locally. (I offered to help with this, but Carole rejected the suggestion with force, and not a little scorn – displaying a shrewdness beyond her years.)
She'd already decided to avoid the obvious places – Big Ben, The Tower of London, and Buckingham Palace – in favour of those which reflected "Swinging London" as it was then known. So, Portobello Market and Carnaby Street were on her list, along with a couple of others I was able to suggest.
The two or three days I spent in her company made a lasting impression on me. A young girl with the assurance of someone twice her age, who did not suffer fools gladly, and who knew what she wanted and how to get it.
One of my suggested locations was The Grenadier pub in Wilton Street. Full of character, haunted, and one of the few places in London where you could get Bulmer's Cider on draught. I introduced Miss Chester to this nectar of my youth, and she didn't bat an eyelid.
She returned to the USA, leaving me somewhat smitten, and regretting I would probably never see her again. I was wrong because, several years later, she came to London to become a travel journalist, a member of the Guild, and a good friend to me, and to my wife Sheila.
She left the Guild ranks, briefly, to become an in-house PRO for the Hilton organisation, being based at their hotel in Park Lane. One morning she rang with the news that Hilton had sacked her. To this day, I have no idea why they took such a stupid decision. Possibly the high quality of her work was too much for them to handle. Or possibly her no-nonsense attitude didn't suit the chaps in suits.
Whatever the reason, the vindictive little squirts also banned her from the building, which upset her more than the dismissal, as she had lots of friends there and wanted to make her farewells in a dignified way.
I suggested that she was in need of gin and sympathy, and that I would be delighted if, that evening, she would join me and a few chums in a suitable bar. Knowing what I had in mind, she suggested that the most suitable bar in London would be the 007 – in the Park Lane Hilton hotel.
So that evening I and a group of Travel Editors, some Guild members, some not, hosted Carole Chester to a farewell party. The bar staff were delighted. The management were not, but couldn't do anything about it.
Following my wife's death in 2007, Carole and Bill frequently invited me to dine at their London home. I went, knowing that Carole would have included an unattached female "to make up the number". I don't think she was trying seriously to be a matchmaker, but those evenings were always jolly, and the fact that she was a super cook made them all the more enjoyable.
(She was honest enough to agree, when we spoke the morning after one such meal, that the lady social worker from Wandsworth who was moonlighting as a stand-up comedienne was, perhaps, an unlikely "prospect".)
Though it is an overworked word, Carole Chester was "feisty". She was also a damned good writer and a damned fine lady.
From John Ruler
Carole was a one-off whose character, and constitution, enabled her to happily blend the social side of travel with the go-getting spirit needed as a freelance writer – witness a string of books and features for both the trade and consumer press.
A member of the guild since the early 1970s, she was a great travelling companion with a fistful of stories, some against herself, as well a familiar figure as a host of events. She, and I echo others, did not suffer fools gladly and could be tough in tracking down vital facts.
Typical of Carole was on a press trip when she went missing at the airport just before waiting, fingers crossed for a possible up grade on our return flight from America to London. We need not have worried. Once aboard we found her already sitting in First Class, a gin and tonic in her hand, waiting for us to join her. Us oldies will miss her.
From Mary Moore Mason
Carole and I were great friends for many years, both during her time as a Guild member and afterwards when due to a botched back operation she was immobile and thus no longer able to travel.
However, she continued to do some writing, including travel book reviews for Essentially America magazine which I edit. I treasured her wry sense of humour and her courage in the face of numerous ongoing health problems and enjoyed not only her Brendon Street dinner parties but also the days when she and delightful husband, Bill Lloyd Jones, held court in their nearby pub, always being the ones to buy the first round of drinks.
From Robin Mead
I had the pleasure of travelling with Carole on many occasions, both in her Hilton PR role (she invited me on a very memorable trip to Iran) and as fellow travel writers. It was never dull!
A particular memory is of a trip to Canada, back in the days when visiting writers got an itinerary and a per diem payment but were then left to their own devices. We were on separate individuals trips but I was asked to meet up with Carole in Calgary and drive her across the Rockies to Vancouver.
I flew from London to Edmonton, picked up a hire car, and drove to Calgary. But how to find Carole? Experience is everything – I quickly located her in the first pub I visited, where she was sitting at the bar enveloped in cigarette smoke and attached to the business end of a gin and tonic.
Our drive across the Icefield Parkway, one of the most spectacular roads in the world, was marred by a slight tiff. As I was doing all the driving, I suggested, she might like to rustle up some lunch. "I'm a travel writer, not a chef," retorted Carole coldly. We lunched in a burger bar.
We picked up our individual itineraries in Vancouver, but met up for a drink after a couple of days and discovered that we both had a problem. Our per diems were not covering our expenses and we might both have to cut our trips short. But, as ever, Carole had an answer. Thanks to her former PR job she knew most of the Hilton hotel managers in Canada, she said. If we ditched our itineraries and jointly invented a new one, we could probably stay at assorted Hiltons for free.
Much to the irritation of the Canadian tourist people, that is exactly what we did. Hilton managers nationwide greeted Carole as an old friend, offered free accommodation, and with many a nudge nudge, wink wink, in my direction invariably showed us in to the bridal suite.
No jumping to conclusions here, please. I was summarily dispatched to the settee. But we had a great time, and saved enough money to ensure that the trip was a profitable one for both of us.
My last trip with Carole was to Scotland, when she was accompanied by her husband, Bill. What a lovely man. My heart goes out to him, and I hope that he has as many happy memories of his wife as we, her BGTW contemporaries, do.