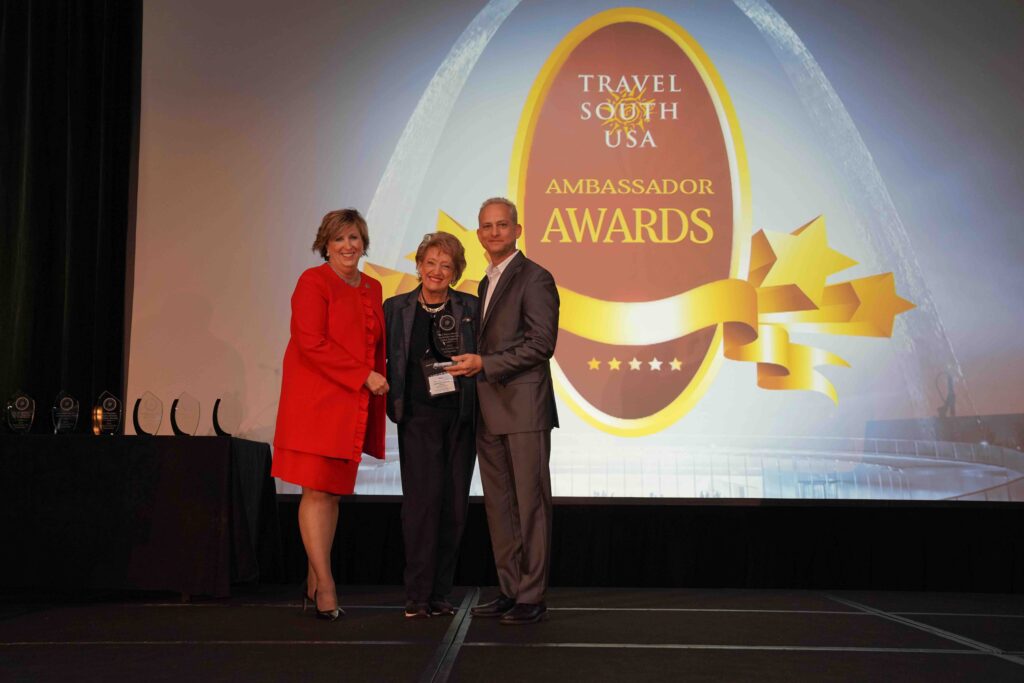 Mary Moore Mason, editor of Essentially America magazine, was this week given a prestigious Travel South Ambassador Award for her media contribution to America's 11 Southern States. It was presented by Travel South's CEO Liz Bittner and board member Wit Tuttell at the organizations annual conference in St. Louis, Missouri on December 3.
Essentially America, the only UK consumer travel magazine exclusively covering North America, is also distributed in Germany, China, Mexico and Colombia and is now preparing to launch its first edition into the Scandinavian countries.
Travel South USA is America's oldest and largest regional travel promotion organization, formed in 1965 by a resolution presented at the Southern Governor's Conference. This year over 400 tourism professionals gathered for three days of intensive meetings with the aim of delivering more international visitors, spending more time in the Southern United States.
See more information at TravelSouthUSA.com for consumer information and TravelSouthUSA.org for travel industry information.