In this newsletter you will find
September Events
October Events
Industry Events
The Charitable Travel Fund Morocco Earthquake Appeal
In the wake of a devastating magnitude 6.8 earthquake, Morocco finds itself grappling with the aftermath, especially in the remote communities nestled within the High Atlas Mountains. The Charitable Travel Fund, the Official Charity of the BGTW, has launched a Morocco earthquake appeal. If you would like to contribute to the appeal, please visit: https://www.justgiving.com/campaign/moroccanearthquake.
BGTW International Tourism Awards Finalists Announced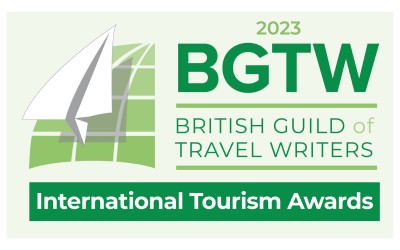 The voting has ended and the finalists of the BGTW International Tourism Awards, partnered by Sri Lanka Tourism, have been announced. The full list of shortlisted projects can be found here.
Congratulations to members whose nominated projects have made the shortlist. Those members receive a complimentary ticket to the BGTW Annual Gala Awards Dinner, our very special black-tie gala taking place on 5 November at Middle Temple Hall in the City of London.
Nominated projects that didn't make the shortlist receive a 'BGTW Merit Award', recognising their inclusion in this year's competition.
Stuart Render, BGTW awards director, says: "I'd like to thank every member who took the time to nominate a project. A look through the list of finalists reveals a remarkable selection of projects and initiatives. Representatives from many of the projects are expected to join members and other guests in London for our Annual Gala Awards Gala on 5 November."
The BGTW Annual Gala Awards Dinner is brought to you by Explore Charleston and Discover South Carolina.
BGTW Annual Gala Awards Dinner 2023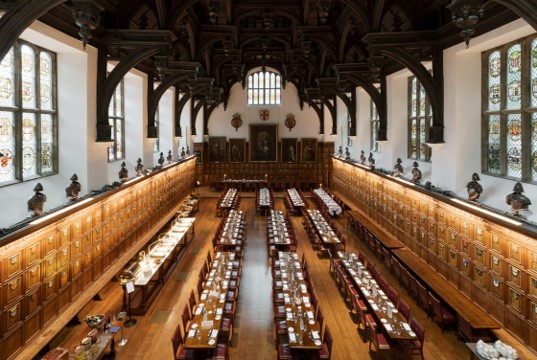 We are glad to announce that this year's BGTW Annual Gala Awards Dinner (AGAD) promises to be a spectacular event at Middle Temple Hall in London on 5 November (6pm to 11pm).
There may be no fireworks, but thanks to the wonderful support of Explore Charleston and Discover South Carolina, who have generously sponsored the event, we have managed to heavily subsidise members' tickets for what promises to be the travel event of the year.
Members tickets are £95 and member-plus-one tickets are £140 (both including VAT). Tickets (£199 plus VAT) to our industry friends will be going on sale in two weeks. So, to secure your ticket make sure to beat the rush. The event will include a Champagne reception, three-course sit down dinner, announcement of the BGTW award winners, music and surprise entertainment.
To purchase a ticket, email [email protected].
BGTW Members' Profile
As part of our review of the BGTW website, we have looked at how Members' information is made available to all visitors.
In order to maximise your exposure, please could everyone update their profile by updating this form. You should note that this information will be made available publicly at Connect – BGTW.
If you do not wish your contact information to be made publicly available then contact [email protected].
BGTW Members' Visit to Bath 18 October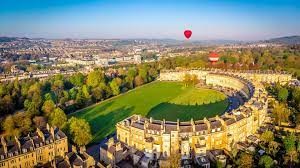 Members of the Guild are invited to spend a day in Bath on 18 October 2023.
I can confirm that each member who signs up for this visit with receive a Visit Bath media pass which will give them complimentary access to all the museums and attractions in the city (excluding The Thermae Bath Spa).
Other details to be confirmed include a tour of Mary Shelley's House in the morning and, hopefully, a light lunch somewhere in the city. Please confirm your attendance to [email protected]
An invitation from Blenheim Palace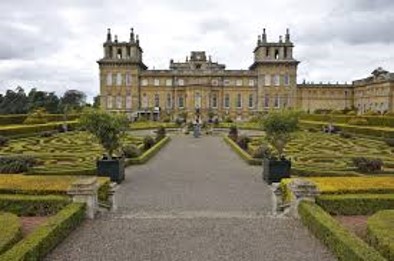 Britain's Greatest Palace invites you to come along and experience all it has to offer as part of a review trip this Autumn.
Subject to availability and the relevance of the review opportunity, the team at Blenheim Palace, is delighted to create a bespoke itinerary which includes but is not limited to the following experience for you and your family/ friends (up to 4 tickets) to enjoy:
Palace, Park and Garden tickets
Adventure Play tickets
Christmas Tickets
Halloween Tickets
Accommodation (on request and subject to relevance/ availability)
Afternoon tea (on request and subject to relevance/ availability)
For more information and to arrange a review trip please contact: [email protected]
SEPTEMBER EVENTS
West End VIP Theatre Evening
We're looking forward to meeting members and their guests for the West End VIP Theatre Evening on 26th September. The reviews for 'Mrs Doubtfire – the comedy musical' have been splendid so it looks like we're all set for an enjoyable and entertaining night out. Applications for tickets have now closed and confirmations, including details about the pre-show drinks reception, are being sent out as we speak. Our thanks go to Jonathan Mountford and his team at made for making this happen. Watch out for more events like this in London and elsewhere in the country in the future.
Unconscious Bias Keynote TALK & BOOK LAUNCH
Business consultant Buki Mosaku , an internationally-recognised expert on effective communication and workplace bias, is inviting BGTW members to a special event in central London on Wednesday 13 September.
He will be giving a talk about unconscious bias that links to his new book, 'I Don't Understand – Navigating Unconscious Bias in the Workplace'.
In his talk, Buki will explain how he has cracked the code for calling out unconscious workplace bias to stop it in its tracks. He notes that the basic premise is simple:
"Traditional corporate training solutions tend to follow the counterproductive model of 'Guilty Perpetrator' versus 'Hapless Victim'," he says. "On 13 September I will explain more about why this approach is unproductive and counter intuitive. I will present a more effective model to navigating all workplace bias and show you how to think, what to say, when to say it and the way to say it. This will give you the tools to put career-stifling and conflict-generating workplace bias behind you, once and for all."
Buki has worked with a number of global industry giants including Shell, BNP Paribas, M&S, Goldman Sachs, American Express, Aon and HSBC.
The event, which is free for BGTW members to attend, and includes food and beverages, takes place at The City of London Club, Old Broad Street, between Bank and Liverpool Street station. Arrival is from 5.30pm for a 6pm start. The club has a dress code of jacket, collared shirt, smart trousers, dress or skirt.
Numbers are limited, so to reserve your place, or to find out more, please email [email protected]
Sustainable Wine Tourism Lunch
If you are planning to go to the Sustainable Wine Tourism lunch being organised by Atout France this Thursday, 14 September it would be good to have a short report on it for the Guild's Sustainability group. Please send it to Gillian Thomas: [email protected]
OCTOBER EVENTS
ANTOR v BGTW Debate 12 October 2023
Topic of Debate: "The influence of CHAT GBT and Artificial Intelligence on Travel Writing, Travel Photography and PR – Should we be Concerned?"
We are looking for members who would be happy to join our panel for this debate. Anyone interested please contact Valery – [email protected].
INDUSTRY EVENTS
Travel Photographer of the Year 2023
Entries for Travel Photographer of the Year (TPOTY) close on 1 October, giving professional and amateur photographers of all ages and from all countries, one month to submit their entries in this global award which has seen previous winners gain huge international exposure for their work, and which is celebrating its 21st annual contest this year.
Entry fees start at £10, and TPOTY is offering a number of entry 'packages' which give substantial savings of as much as 50% over individual category fees. Entry to Young Travel Photographer of the Year is free. Submissions must be made online at www.tpoty.com.
MEMBERS' BENEFITS
Dell Discount
As many members know, the BGTW has secured discounts with DELL for BGTW members. Some of the latest discounts include:
Renowned and sustainable business laptop –
Latitude, was 8% now 12%.
Creative powerhouse – Precision, was 8% now 12%
Optiplex desktops – was 8% now 12%
Award winning XPS – was 8% now 10%
As always, the new member discounts can be used on top of sale prices. Discounts avail till 3 November. Details of how you apply for these can be found at Benefits – BGTW.
BGTW ON SOCIAL MEDIA
We're always up for sharing your work, events, news, projects etc. Social media is managed by a small team. If you're not being followed by the BGTW, email us.

Twitter: Tag @travwriters in your tweet/photo if you want us to see/share. You can also follow fellow members on this BGTW members list.

Instagramposts: Select 'Tag people' then tag @travwriters.
You can use the #bgtw hashtag or tag@ us in post copy/comments, but they're harder to track. Tagging IN the pic guarantees we see it.
Stories/Reels: Use the '@mention' function to tag us.

Facebook: We can promote your work/news on our public Facebook page. Send links via FB Messenger to that account.
LinkedIn: You can '@' British Guild of Travel Writers in posts and we'll like/share/comment when possible/appropriate.
British Guild of Travel Writers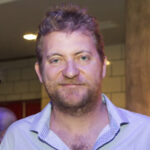 Mark Bibby Jackson is an experienced travel writer based in the UK who has set up the website Travel Begins at 40, as well as London Begins at 40 and Cambodia Begins at 40. In addition to specialising in over-40 travel, he also focuses on food, cultural and sustainable / regenerative travel. He has recently graduated in Climate-Friendly Travel from the ITS in Malta, and writes for eXist, the Climate Friendly newsletter produced by SUNx Malta, which he established and edited. He also specialises in Southeast Asia, having lived in the region for a decade, setting up AsiaLIFE Cambodia, ASEAN Forum and AsiaLIFE Thailand magazines. He is now the Chair of Destination Mekong. He has written for a number of publications in South East Asia including the Phnom Penh Post and Myanmar Times, as well as TNT Magazine, Low Season Traveller and Charitable Travel in the UK. He is the Diector of Communicatiins for the BGTW.