The BGTW International Tourism Awards (the ITAs) is the prestigious awards scheme that recognises the best tourism projects in three categories: UK and Ireland, Europe, and the Wider World. The ITAs are nominated by members of the Guild, discovered on their travels throughout the year. The BGTW membership then votes on the top winners in each of the three categories. The ITAs are unique in that they allow the UK's top journalists, writers, photographers, bloggers and broadcasters to recognise the most innovative and important tourism projects that deserve wider recognition.
Here, we highlight one of the the Finalists in the 2019 ITAs.
Britain's Muslim Heritage Trails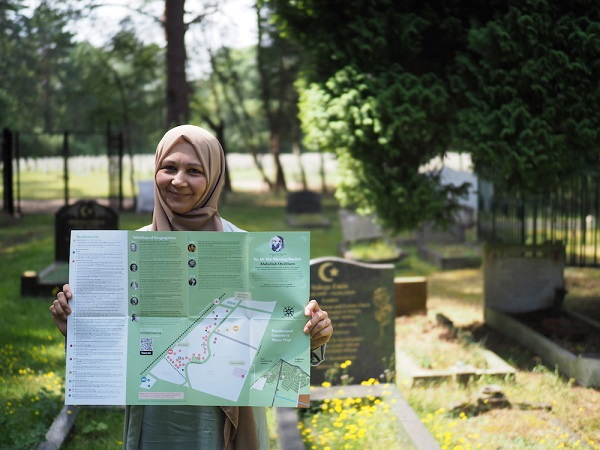 Where? Woking and Brookwood, Surrey
everydaymuslim.org/projects/woking-mosque-project/muslim-heritage-trail-woking
Twitter: @Everyday_Muslim
Instagram: @everdaymuslimheritage
Facebook: @everydaymuslimUK
Nominated by: Tharik Hussain
What makes it great: Europe's very first Muslim heritage trails are set in and around the town of Woking in Surrey. One trail takes visitors to three of the most important Muslim sites in Britain: the country's first Muslim cemetery (1884); Britain's first purpose-built mosque, the Shah Jahan Mosque (1889); and the Woking Muslim War Cemetery (1915). A second trail is a walk through the beautiful Brookwood Cemetery, focusing on residents of historic Muslim burial plots. Visitors get to meet the forgotten British Muslim soldiers, early white converts of royal and aristocratic blood. The walk also reveals that Britain became the final resting place of the last Ottoman Princess, a Yemeni King, Malay Princes, Muslim mystics, politicians, writers and most tantalisingly, a hitherto forgotten British descendant of the Prophet Muhammad. Collectively the two trails make visible and accessible, the long-forgotten and neglected Muslim heritage of Britain.
See more of the noteworthy and exciting ITA Finalists 2019!