ISSUED BY THE BRITISH GUILD OF TRAVEL WRITERS
CHAIRMAN'S MESSAGE
Here we are with the latest news on what our members are up to… besides dreaming of possible fame and glory in this year's Gala Awards on the eve of World Travel Market! We hope that as a PR/commissioning editor you'll be attending too.
The other big annual event in our calendar is our Annual General Meeting (AGM) in late January, attended by around 80-100 members. Usually it is hosted in an overseas destination, and, pending confirmations it will return overseas in 2019 & 2020. But this year (Jan 2018) I am delighted confirm we will be holding our AGM in the New Forest (Southern England). So, if you want stories on that part of the world, let us know!
Our third big annual event has, in recent years, become a bi-annual event – the publication of our Yearbook. (I know. Not such a clever name for it now!).
Let me explain. Our last yearbook, was published 2015 and called 'Yearbook 2015-16'. There should have been a new one this year 2017, but for various technical reasons we were unable to publish it. Instead we published a slimline booklet – Directory of Members 2017. We now see this as an ongoing pattern; the full yearbook every two years and "yearbook lite" in the intervening year. So, our next full yearbook with both members and industry contacts is due in April 2018.
Alastair McKenzie
Chairman,The British Guild of Travel Writers

TRAVEL NEWS UPDATES FROM GUILD MEMBERS
ACROSS THE TOP OF AUSTRALIA AND A NEW BOOK
Sue Dobson spent September travelling in Australia, visiting Perth and Broome before an expedition cruise along the pristine Kimberley coast to Darwin, taking in Litchfield and Kakadu National Parks before heading down to Sydney. A true wilderness experience, the Kimberley was a complete contrast to the Med cruise from Seville to Rome in springtime and exploring Stonetown and beaches in Zanzibar. Coming up: Palma, Mallorca. Sue's new book The 50 Greatest Churches and Cathedrals of the World is published by Icon Books on 2 November. For features and hi-res images contact sue@freelancefeatures.co.uk
Contact Sue at sue@freelancefeatures.co.uk
HOTEL ROOMS AND BARGES
Peter Lynch has been cruising and barging on the Thames and Kennet and Avon canal this summer and continuing to review new and extant hotels for the American travel trade.
Contact Peter for rail, wildlife or hotel pieces at peter.lynch37@ntlworld.com; 0118 9616402; www.peter-lynch.co.uk; Twitter: @Big_Wild_World
LIFE BEYOND BORDERS
Rebecca Hall of LifeBeyondBorders will be exploring the luxurious boutique establishments hidden away in the oldest living Old Town in Europe.  A truly unique place
Contact Rebecca (Bex) at bex@lifebeyondbordersblog.com
WILD ABOUT BRITAIN…
That's the title of Brian Jackman's new book, just published by Bradt at £9.99. It's a collection of pieces I have written over the past 40 years, a love letter to the British countryside and its wildlife, staking my claim to be one of the founding fathers of eco-tourism. Simon Barnes has contributed a wonderful foreword. Drinks on me, Simon, next time we meet up in Broadland! …AND WILD ABOUT ZAMBIA
Big cats, wild dogs, carmine bee-eaters by the thousand – the Luangwa Valley always delivers. This time it was ten different leopards in six days, divided between Kaingo, Derek Shenton's cosy safari camp, and Nsefu, the oldest camp in the Valley. I was also honoured by Phil Berry, the legendary Luangwa game warden who asked me to write the foreword to his new book, "Luangwa – the fabled valley," to be published soon.
Contact Brian at simbajack@btinternet.com
NEW CARIBBEAN TRAVEL WEBSITE
Nigel Tisdall will be launching The Coconut Times (thecoconuttimes.com), a website devoted to news, views and travel advice about the Caribbean, on 1 November 2017. PRs, tourist boards, hotels and anyone with an interest in the region are welcome to get in touch (but note he's away in Africa till 12 October).
Contact Nigel at editor@thecoconuttimes.com; Social media channels will be @TheCoconutTimes and instagram.com/thecoconuttimes
MESSING ABOUT ON THE MEKONG
Carol Wright will be visiting Cambodia and Laos in the second half of October. She will be staying in the historic heritage Raffles hotels in Phnom Penh and Siem Reap  and the new Aman resorts in other locations. She will be doing a two day cruise on the Mekong in Laos as well as shorter river trips, seeing Angkor Wat and nearby jungle hidden temples and visiting the Sunbear refuge and tribal villages in Laos, In planning trips for next year she is looking for wine tourism destinations for her international wine magazine outlet and city based destinations for another magazine.
Contact Carol at carolawt@gmail.com; 01608 677246
LEMURS, MELONS AND MORE
Solange Hando is just back: Madagascar / Reunion / Mauritius, amazing… Also this year, Canada by road and rail, Danube cruise Budapest to Black Sea, Crete, Italian lakes, Zermatt/Matterhorn and the sunny South of France, Avignon, Lubéron and Cavaillon for melons and wine. Lots of ideas, lots of images…
And what about Bhutan? Look out for Berlitz guide, just published…
Contact Solange at solange.travel@btinternet.com
A SEASON IN SCOTLAND
Helen Ochyra, specialist in travel to the UK, Spain and Australia, is currently focusing on her upcoming first book, on a journey around Scotland. In addition to spending several months in Scotland she recently returned to Australia, journeying across the country on the Indian Pacific and spending time in Sydney, Perth and Queensland.
Contact: Helen at helen@helenochyra.com
INDIA TO AUSTRALIA, LAOS TO COSTA RICA
Travel writer, journalist and Rough Guides author Shafik Meghji is just back from research trips to Bolivia and Costa Rica. Over the coming months he will visit Chile, Argentina and New Zealand. For print or digital copy, email: shafikmeghji@gmail.com. For examples of recent articles, visit www.shafikmeghji.com
LET'S HEAR IT FOR THE OVER-50s!
Want to commission or host a trip suitable for the vibrant over-50s market?  After several UK and European walking holiday features this year for women's magazines, Gillian Thornton is thinking of destinations for 2018.  But not just on foot.  In 2017 she wrote on river cruises and city breaks, heritage days out and rail holidays from South Africa to Spain, Snowdonia to Switzerland, not forgetting her specialist country, France.
Contact Gillian at gillian@thorntons.uk.net; 01582 468771; 07831 275889; www.travelwriters.co.uk/gillianthornton;
Twitter: @TravelwithGt
FIRST BELGRADE TO BUNGAY, THEN NORWICH TO NESS
Norwich-based Laurence Mitchell has recently completed updating several of his guidebooks for Bradt: Serbia (5th edition, published September 2017), Slow Norfolk (2nd edition, to be published early 2018) and Slow Suffolk (2nd edition, also early 2018). As well as extensive exploration of East Anglia, his travels this year have taken him to the Extremadura region of Spain, to North Wales and to northwest Scotland and the Isle of Lewis and Harris in the Outer Hebrides.
Contact Laurence at lemit@btinternet.com,  twitter: @eastofelveden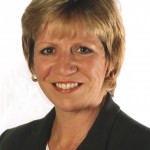 PAPHOS HANDS THE BATON TO VALLETTA AND LEEUWARDEN
Paphos-based Carole French has been busy behind the scenes as an official volunteer for her city's final events as one of the European Capitals of Culture for 2017. She is just back from Valletta in Malta and Leeuwarden in the Netherlands, which are set to take the crown for 2018. Carole has masses of stories from these cities and her beloved Cyprus, plus coming up are return trips to Singapore and Dubai. Contact Carole at info@carolefrench.com.
Paphos heralds its year as a European Capital of Culture a huge success, says BGTW member and official Pafos 2017 volunteer Carole French @Pafos_2017 @carolestweets
SCOTLAND'S NORTH COAST 500 & LITHUANIA'S CENTENNIAL
From the most northerly tip of Scotland to the most southern border of Lithuania, Caroline Mills, who specializes in road trips throughout Europe, has called a campervan home to tour Scotland's North Coast 500, deemed one of the best road trips in the world. From there she drove across Europe to tour Lithuania, which, in 2018, celebrates the Centennial of the Restoration of the State. Commissions accepted based upon both trips.
Contact Caroline at cfm01@btinternet.com; Tel: 01295 722172; www.carolinemills.net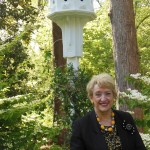 AMERICAN DREAMS
Mary Moore Mason has visited and written about all but two American states, recently adding the following to her portfolio:
The Hamilton Hop – A tour of the Manhattan and New Jersey places associated with US Founding Father Alexander Hamilton in anticipation of the November West End opening of the blockbuster rap musical Hamilton
Sitka, the Russian Capital of Alaska – Timely because October marks the 150th anniversary of the sale of Alaska by the Russians to the USA. (Also part of a cruise MMM took of eastern Alaska)
Three exciting new US museums – Chicago's American Writers Museum, Philadelphia's Museum of the American Revolution and Washington, DC's National Museum of African American History and Culture
What's Lee Got to Do With It? – Places in America where Confederate General Robert E Lee's statues are being torn down or are in jeopardy. (Mary has a second home in Lexington, Virginia, where both Lee and Stonewall Jackson are buried; it's also home to Washington & Lee University.)
New Orleans – Fab, Fun and French – The Louisiana city celebrates its 300th anniversary next year
Other places recently visited: Cuba, Chicago, Seattle, Washington, DC, Baltimore, Philadelphia and Richmond, Virginia.
Contact Mary at marymooremason@phoenixip.com
NEW GUIDE TO EUROPE-WIDE NATURE TRAVEL
Bradt Travel Guides will publish James Lowen's 6th book in April 2018. 52 European Wildlife Weekends: a year of short breaks for nature lovers packs the very best of pan-Europe wildlife-travel experiences into a single, portable, lavishly illustrated guide. Inspiring text is supported by detailed information on the what, where, when and how. Special attention is given to family-friendly trips and accessible travel. James is now working on guides to French and Spanish wildlife.
Contact James at lowen.james@gmail.com; @JLowenWildlife; 0752 3000490; jameslowen.com
NEW MATERIAL FROM CANADA & AWARD SHORTLISTINGS
Stuart Forster has visited Nova Scotia, New Brunswick and the Gaspésie peninsula of Quebec in Canada and is available for commissions. He is shortlisted for the Travel Trade Writer of the Year and Travel Blogger of the Year awards at the 2017 Travel Media Awards. You can follow his Facebook page: www.facebook.com/goeatdo.
Contact Stuart at stuart.forster@gmail.com; 07947 587136 or www.go-eat-do.com
See regular updates from #travel writer & photographer Stuart Forster by following www.facebook.com/goeatdo
LAURA JACKSON HAS A NEW ROLE
Laura Jackson is now Acting Lifestyle Editor at Fabulous magazine (The Sun on Sunday). Laura is writing and commissioning travel and health content with a focus on the UK and Europe for Fabulous' aged 25-45 female audience. She can be contacted at laura.jackson@fabulousmag.co.uk
TIM BIRD HEADS TO VARANASI FOR DEV DIWALI
Helsinki-based Tim Bird's book about the Suomenlinna Sea Fortress can be ordered online at https://tinyurl.com/ycjmoyej.  Meanwhile, Tim continues his ongoing exploration of India with a visit to Varanasi for the Dev Diwali celebrations on the banks of the Ganges in early November. Tim's growing archive of over 1,200 photos from all over India, from Darjeeling and Dharamsala in the north to Kerala and Pondicherry in the south, can be viewed on his website at  https://tinyurl.com/y8yxnt4e
Contact Tim at timothy.bird@kolumbus.fi
ROLY'S RUNNING ON ACID
Roly Smith seems to have been doing a lot of broadcasting recently. He featured in a National Trust podcast on his "specialist subject" the Mass Trespass, and then he was out filming in the Burbage Valley with BBC1's Countryfile about his new book, Clarion Call. Editing work continues with the 2018 edition of Archaeology and Conservation in Derbyshire, (affectionately abbreviated to ACID) and he has also recently contributed several items to the Royal Geographical Society's Discovering Britain website.
Contact Roly on 01629 182034; roly.smith@btconnect.com
FROM WINNIPEG TO ISRAEL, SAMOA TO SYDNEY, SOUTH AFRICA AND SWAZILAND
Petra Shepherd continues to clock up the air miles having recently celebrated Canada's 150th Birthday in Winnipeg and Riding Mountain National Park along with a short trip Tel Aviv and Jerusalem.  November will see her spending time in Samoa and Sydney  whilst in her effort to explore at least 4 new countries a year,  already new for 2018 is Swaziland.   Petra continues to post regularly on twitter @petra_shepherd, facebook and The Huffington Post and is a Silver Tier Writer for Silver Travel Advisor  http://www.silvertraveladvisor.com/
Contact Petra at Shepherdpetra@hotmail.com; 020 87729195; 07947 314745; Twitter: @petra_shepherd
GETTING TECHNICAL IN AUSTRIA
Travel Blogger/Influencer, Alastair McKenzie, has just returned from the Social Travel Summit in Austria, with lots of insights to share on where the social travel media world is headed in the next 18 months. Plus stories and leads from the Tirol for his Mechtraveller.com blog, and a plan to return and explore Innsbruck's Secret Places. Let him know if you are interested in consultancy, speaking gigs (moderation/presentation), or copy.
Contact Alastair at alastairmck@gmail.com
_____________
NEW MEMBERS
Jo Caird
Victoria Brewood
Audrey Gillan
Julia Hammond
_____________
ABOUT MEMBERS NEWS
Members News is published quarterly by the British Guild of Travel Writers and is edited by Peter Lynch. We'd like to hear from you and find out what you think about our newsletter. Send any suggestions or comments you may wish to make to the editor on email: guildbriefing@ntlworld.com
If you want to subscribe or unsubscribe, contact secretariat@bgtw.org British Guild of Travel Writers Tel: 020 8144 8713; web: www.bgtw.org (c)
The British Guild of Travel Writers, October 2017
Carousel Image: The Pinnacles Desert, Nambung National Park, Western Australia. Photo by Nori Jemil.