ISSUED BY THE BRITISH GUILD OF TRAVEL WRITERS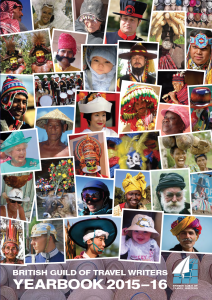 Issue No.49; April 2015
CHAIRMAN'S MESSAGE
IT'S UPWARDS AND ONWARDS FOR THE BRITISH GUILD OF TRAVEL WRITERS
The British Guild of Travel Writers is looking forward to the gala launch of its information-packed 2015-2016 Yearbook on the evening of Wednesday, 6th May in the London Coliseum where it will be hosted by the English National Opera company.
All those interested in obtaining a copy of the Yearbook, which includes hundreds of invaluable travel industry contacts as well as profiles of all Guild members, should contact the Guild's Secretariat (secretariat@bgtw.org, 020 8144 8713).
The Yearbook launch is the latest in a series of special events held by the 270-member Guild of professional travel writers, editors, photographers, broadcasters and bloggers. At the end of last year its eve of World Travel Market Awards Dinner at the Savoy, honoured both the Guild's Tourism Award winners and the outstanding work by its members in a number of fields, including, for the first time, blogging. Sponsored by the Louisiana Office of Tourism and Brand USA, the event featured Creole and Cajun cuisine and entertainment by a jazz band from New Orleans.
In January, the Guild held its AGM in Milan where the focus was on the May-October EXPO Milano 2015 exposition showcasing the world's food, culture, arts and design. In addition to its monthly meetings, which include events focusing on enhancing such professional skills as social media, the Guild regularly organises excursions to newsworthy events and destinations such as Bletchley Park, recently featured in the Benedict Cumberbatch film The Imitation Game, and Leicester's King Richard III Visitor's Centre, which won the Guild's UK Tourism Award last year.
Moving from strength to strength the Guild has attracted 26 new members over the past year – each of them accepted only after their professional qualifications are examined and an individual interview is held. It is also opening up its membership to carefully-selected professional bloggers. In other developments, the BGTW has broadened its outreach to the travel industry and at the Yearbook launch will be unveiling its new, more outwardly-facing website. For further information about the Guild please visit www.bgtw.org.
Mary Moore Mason
Chairman BGTW

TRAVEL NEWS UPDATES FROM GUILD MEMBERS
COMING TO A MOUNTAIN (OR BAR) NEAR YOU

Daniel Neilson has moved freelance again after editing The Great Outdoors magazine. He'll be specialising in outdoorsy travel – hiking, cycling, camping, gear reviews, trail running – in the UK and abroad. He's also just launched a new beer and travel magazine called Original Gravity% (www.originalgravitymag.com).
Contact Daniel at danieljneilson@googlemail.com
BIRD FLIES EAST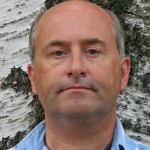 Writer/photographer Tim Bird has trips from his Helsinki, Finland base to Kazan in Russia, Northern Norway, the Estonian islands and Tokyo lined up, with more explorations in his 'home from home' India planned for the autumn. Commissions welcomed, especially for specialist areas Finland and India.
Contact Tim at timothy.bird@kolumbus.fi; +358(0)505438845
CYPRUS, GREECE AND DUBAI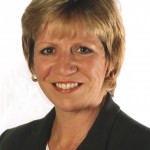 Paphos-based Carole French has masses of new story leads and update info for you from Cyprus. She's also just back from assignment in Athens and a handful of the gorgeous Greek Islands, along with Italy and Morocco, and is busily packing her bags for a return trip to Dubai. Carole is the author of numerous guidebooks and online guides, a BBC-trained journalist, editor and photographer. She's available for commissions and would love to hear from you.
Contact Carole at info@carolefrench.com or visit www.carolefrench.com
FROM DIAMONDS TO DOLPHINS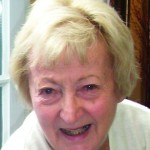 Carol Wright has been interviewing diamond merchants and their families in Antwerp and is next off on a Cunard cruise to Northern Spain, Portugal, the Canaries and Madeira. In June she will be in Jersey yachting out to sand banks for bbqs and dolphin watching and trying out a new spa. As always she is on the look out for wine stories and as she is now writing for the various magazines produced by the Oxford Times group, is interested in any good local stories.
Contact Carol at carolawt@gmail.com; 01608 677246
SEEMINGLY NEVER STILL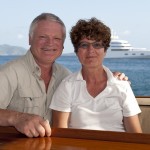 That's what the calendar suggests for the Howorths, the award winning globetrotting duo who travel the world in search of luxury on or besides the water. Freshly back from Oman they have their bags backed already for Tenerife, Genoa, Istanbul, The West Highland Way in Scotland and then Naples and that is all before the first few weeks of June! Later in the year Fiji, New Zealand, Monaco and Fort Lauderdale are already on the list. With photographs by Frances, this years Guild Photographer of the Year and words from Michael, the man with the silver pen, the couple have articles to spare on these and other subjects.
Contact Frances or Michael at www.thehoworths.com; 01725 510347
INDIA, EUROPE & US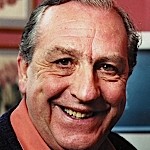 Alex Ninian has had a career in business which took him all over the world. But he got to see taxis and the inside of offices and he wanted to see the countries. So he became a traveller and travel writer and is seeing the countries and the life of the people. He specialises in India, Europe and the US.
Contact Alex at aninian@btinternet.com
IN APRIL-JUNE IT'S THE MEDITERRANEAN, AGAIN, AGAIN AND AGAIN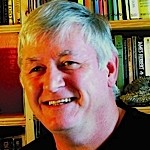 Peter Lynch's four sunshine trips include Liguria & the Italian Riviera, taking in Genoa, Portofino and Cinque Terre. Then it's hopping on-board the new direct rail route from London to Marseille and with barely a breath it's off again, this time cruising more slowly across France by train to a luxury barge for a gastronomic cruise along the Canal du Midi. In June I'll be checking out Greece to see what impact its economic woes are having on tourism.
Contact Peter for rail, destination, wildlife or hotel pieces at peter.lynch37@ntlworld.com; www.peter-lynch.co.uk; 0118 9616402; Twitter: @Big_Wild_World
FLYING AROUND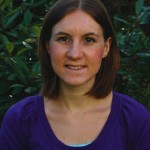 Helen Ochyra, specialist in luxury adventure travel and city breaks, has so far been to New Zealand, Morocco, Italy, Greece, Ireland, Wales, Lanzarote, Fuerteventura, Madrid, Glasgow and Budapest in 2015. She has trips planned to Tallinn, Wiltshire, Shetland and Skye for the spring.
Contact Helen at helen@helenochyra.com; visit www.helenochyra.com; tweet her @helenochyra
GUADELOUPE AND HAITI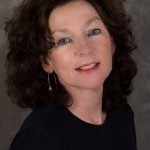 Judith Baker will be travelling to Guadeloupe to the First major cultural institution dedicated to the Slave trade in the Caribbean, the Mémorial ACTe, prior to the commemoration of the abolition of slavery and opening of the Mémorial ACTe by French President, François Hollande, on May 10th. She will then be travelling to Haiti to visit Port au Prince, Cap Haitien, Jacmel and other historic centres in this country which has recently relaunched its tourism offering.
Contact Judith at judith.baker@blueyonder.co.uk; 07939220972
ONLY IN LONDON!

Only in London is a ground-breaking new guidebook to the city's unique locations, hidden corners and unusual objects. Author and self-styled 'Urban Explorer' Duncan J. D. Smith reveals Roman ruins and sci-fi skyscrapers, eccentric museums and novel art spaces, ancient customs and living traditions. Over 100 locations Including the Necropolis Railway, Soho's Buddhist temple, ghost stations on the Tube, and the best Eel and Pie shop. Only in London is the tenth volume in the 'Only In' Guides series.
Contact Duncan at www.onlyinguides.com
ESTONIA, MALTA, CROATIA, CUBA…AND MORE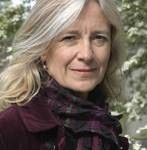 Juliet Rix is heading for Estonia late April (Tallinn & off the beaten track), back to Italy in June and hopefully to Cuba and Croatia thereafter. Also Malta in May & October including to update my Malta & Gozo Bradt Guide. Other plans to follow (always open to suggestions). Recent trips include: South Georgia & Antarctica, Sulawesi & Moluccas (especially wildlife), Singapore, Mons (Belgium).
Contact Juliet at juliet.rix@blueyonder.co.uk; Twitter: @julietrix1
THREE 'M'S BY MARCH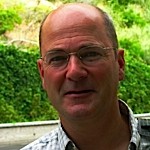 So far this year Richard Williams has visited Milan, Mallorca, and Madeira. Over Christmas and the New Year he flew to Chile to go trekking in Patagonia, and wrote it up for Selling Travel. Just off soon to Hamburg to report on the WTCE/AIX airline conference for OnBoard Hospitality magazine and write his regular In-Flight Entertainment and Connectivity update.
Contact Richard at 020 8669 7475; richard@appinpublishing.co.uk
FOOD AND DRINK SCOTLAND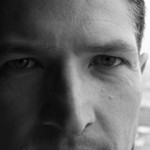 Native Scot Robin McKelvie is focussing on home this spring in this Year of Food and Drink Scotland. Trips include cruises on the Hebridean Princess and brand new Argyll Cruises, as well as hotel reviews in Edinburgh, a foodie foray to Shetland and an adventure to Skye that takes in a trio of Michelin star restaurants, an Aston Martin and a seaplane. 28 trips booked globally for 2015, taking press trip bookings for 2016.
Contact Robin at robinmckelvie@hotmail.com
JOURNALIST OF THE YEAR AWARD FOR STUART FORSTER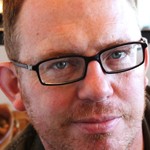 Stuart Forster was named Journalist of the Year at the 2015 Holland Press Award for his body of work on the Netherlands. Stuart has fresh material from the country, relating to Vincent van Gogh, whose death 125 years ago is being commemorated. Over the coming months Stuart will again visit the Netherlands, Italy's Apulia region, southern France, the Azores and Germany. He is available for commissions and welcomes contact from editors and PRs.
Contact Stuart at Stuart.Forster@gmail.com; @stuartforster; www.go-eat-do.com; 07947 587136
BOLIVIA TO INDIA, MEXICO TO NEPAL

Travel writer, journalist and Rough Guides author Shafik Meghji is just back from research trips to Bolivia, Chile and Nepal, and over the coming months will visit Mexico (notably the Yucatan, Tabasco and Chiapas), Argentina, Wales, Ecuador and India. If any editors are looking for print or digital copy, please get in touch.
Contact Shafik at shafikmeghji@gmail.com; for examples of recent articles visit www.shafikmeghji.com
SPRING FORWARD FEATURES NEWS FROM FOOD TRIPPER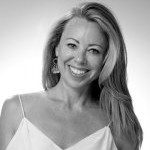 Helen Hokin's spring forward features include a chef-led tour of Sussex, a gourmand's guide to Gouda and a quick dash to Denmark to explore the outer reaches of the rustic wild west. Manchester's latest restaurant opening is also on the radar. This year, Food Tripper has so far snagged 'Runner Up' at the Italian Travel Writing Awards 2015, and the same again at the Holland Press Awards. We are always keen to hear of food trips both near and far.
Contact Helen at helenhokin@foodtripper.com; @Foodtripper
EXPLORING CAPE VERDE, WALKING IN THE BAVARIAN ALPS AND FAMILY WHEELS & WANDERINGS IN THE AUSTRIAN TYROL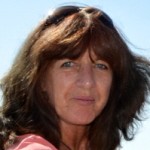 Canary Islands specialist Andrea Montgomery will be heading to Cape Verde in early May to walk the ribeiras of Santo Antao, listen to the music of Sao Vicente and enjoy the beaches of Sal. In early June she'll be tackling the mighty Zugspitze on a walking holiday in the Bavarian Alps and cycling in the Austrian Tyrol on a family wheels and wanderings experience. Commissions welcomed.
Contact Andrea at andymont@live.co.uk; follow @buzztrips and @NativeTenerife on Twitter
HUSKIES, PUMAS, WILD MUSTANGS, SHOEBILLS, THE BIG FIVE & MORE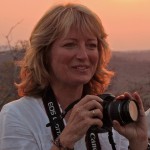 Sue Watt's planned trips include Liuwa Plain and Bangweulu Wetlands, Zambia; exploring Mozambique's coastline and Gorongosa; tracking pumas in Patagonia's winter; riding with mustangs in Nevada and visiting Wales and Italy's Sabine Hills. Recent trips include a husky safari in Norway; Laikipia and a new conservancy initiative bordering Maasai Mara, Kenya; eastern Serengeti (just opened to visitors) and Ngorongoro Crater in Tanzania; Namibia's Caprivi Strip/Zambezi region; and walking in Zambia's South Luangwa. I regularly write for UK nationals including the Independent, Telegraph, Express, and Travel Africa magazine among others. Commissions welcome.
Contact Sue at wattsue@hotmail.com; www.suewatt.co.uk; 07768 795788
ALMOST A FULL HOUSE OF AMERICAN STATES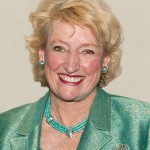 With two exceptions (North Dakota and Nebraska), which she intends to visit later this year, Mary Moore Mason has now visited and written about all 50 of the American states. Wisconsin recently was added to the list when she visited Milwaukee, discovering 'There's more here than the beer', and The American Club in Kohler with its own unique history – from immigrants' dormitory to an award-winning resort. Time spent in her home state of Virginia, Washington State, including Seattle, and, most recently, Kentucky, which produced two delightful surprises, yielded other stories for Essentially America, which she edits, and other publications for which she freelances.
Contact Mary at marymooremason@phoenixip.com
TRAVELBIZ ARE IRELAND'S MOST READ TRADE PUBLICATIONS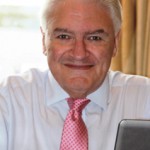 If you are keen to get the word out about your destination or other travel industry product Dublin-based Gerry Benson is your man. For Gerry is the publisher of the annual Directory Diary, which is widely distributed to travel agents, tour operators and airlines both in the Republic and Northern Ireland. In addition, his Travelbiz e-zine goes out to around 6,000 travel professionals around twice a week.
Contact Gerry at gerry@travelbiz.ie; for more information visit www.travelbiz.ie
KYRGYZSTAN AND JAPAN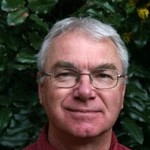 This spring Laurence Mitchell had the third edition of his definitive Kyrgyzstan travel guide published by Bradt. With a no-visa regime now in place he hopes to see more travellers visit this beautiful mountainous country sometimes referred to as the Switzerland of Central Asia. He has recently returned from Japan where, as well as visiting Tokyo, Kyoto and Kanazawa, he also took the opportunity to hike the Kumano-Kodo pilgrimage route south of Osaka.
Contact: Laurence at lemit@btinternet.com; 01603 614619
INTO THE WOODS

Mari Nicholson is off to Saltzburg for 3 days in late April to help celebrate the 50th Anniversary of The Sound of Music (but not promising to run up that hill singing The Hills are Alive)! Then to Bratislava for a couple of days sightseeing before heading for Vienna to check out the new Third Man Museum and do touristy things like eating Sachertorte in that café and riding through the Vienna Woods in horse and carriage.
Contact Mari at mari@traveljournalist.co.uk; 01983 402163; 07551527620
HONG KONG PRECINCTS' BOOK LAUNCH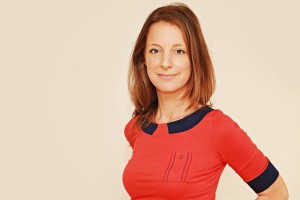 Penny Watson has recently returned to Melbourne after six years, her Hong Kong swansong – a beautifully illustrated & hardcover curated guide to shopping, eating and drinking in this amazing city is hitting bookshops in Australia, Asia and the UK this month. During April, May & June She'll be visiting each continent to drum up interest. Get in touch for preview copies/chapters for review. Penny is also available for comments/articles/opinions/top 5s etc on the city.
Contact Penny at email@pennywatson.com.au
VAN GOGH, NAPOLEON & EXPO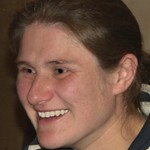 An unusual combination but forthcoming trips and research for Caroline Mills include: 125 years of Van Gogh in Holland; electric cycling through the Dutch bulbfields; Italy's EXPO 2015; Milan and motorhomes in Lombardy; touring the Route Napoléon, France's oldest signposted tourist road, which follows the ill-fated return of the French leader from exile on the island of Elba prior to the Battle of Waterloo. In the UK: camping in Bath, cooking in Denbighshire and tracking the National Trust in Northern Ireland.
Contact Caroline Mills at cfm01@btinternet.com; www.carolinemills.net
ST HELENA: NAPOLEON'S FINAL ADDRESS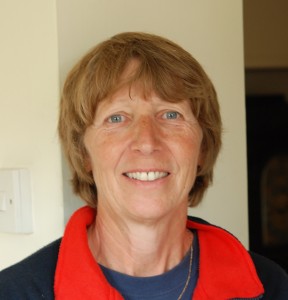 It is said that Napoleon was deeply depressed by his first sight of St Helena, 200 years ago this October. Those towering cliffs may still look daunting from the sea, but today's St Helena is a welcoming haven with truly spectacular scenery. It's a great place for walkers, divers, birders, botanists, military historians, collectors of islands and more; just don't come in search of golden sandy beaches.
To find out more, contact Tricia Hayne (mail@trhayne.plus.com; 01753 885603)
FROM SWIMMING BETWEEN ST KITTS AND NEVIS TO LESSER KNOWN INDONESIA

Petra Shepherd has recently swam between St Kitts and Nevis and walked The Lycian Way in Turkey (see Active Traveller).   She continues to be involved with Journeys, the glossy magazine about experiential travel, current issue just out and writes theatre reviews for The Cultural Voyager. Future trips include the Midi-Pyrenees, Copenhagen, Holland and two weeks in October exploring lesser known Indonesia. Commissions welcome!
Contact: Shepherdpetra@hotmail.com; @petra_shepherd; 020 87729195; 07947 314745
RECENT NEW MEMBERS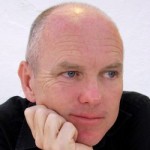 Greg Ward www.gregward.info; gregpbward@gmail.com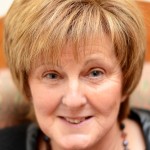 Lesley Bellew www.lesleybellew.co.uk; lesleybellew@gmail.com
MEMBERS NEWS
Members News is published quarterly by the British Guild of Travel Writers and is edited by Peter Lynch. We'd like to hear from you and find out what you think about our newsletter. Send any suggestions or comments you may wish to make to the editor on email: guildbriefing@ntlworld.com
If you want to subscribe or unsubscribe, contact secretariat@bgtw.org
British Guild of Travel Writers Tel: 01747 820455 or 020 8144 8713; web: www.bgtw.org (c) The British Guild of Travel Writers, April 2015.