ISSUED BY THE BRITISH GUILD OF TRAVEL WRITERS
Issue No.51; December 2015
CHAIRMAN'S MESSAGE

The autumn and early winter of 2015 have been a bonus awards season for BGTW members. Andy Jarosz was named Travel Writer of the Year at the German Tourism Awards event; Emma Gregg was feted as the Travel Blogger of the Year at the AITO awards and Guild members Steve Hartridge, Alan Orbell and Jo Austin were in the spotlight when Selling Travel was named the Travel Trade Publication of the Year at the Travel Media awards.
And that's not to forget the Guild's own plaudits at its gala Awards Dinner in the Savoy Hotel on the eve of World Travel Market. The three top awards went to Jonathan Thompson, BGTW Travel Writer of the Year; Tim Bird, BGTW Photographer of the Year and Andrea Montgomery for Excellence in Blogging.
Other award winners in various categories were James Stewart, Emma Thomson, Isabel Conway, Emma John, Emma Gregg and Hilary Bradt.
At the same event, the top tourism award in the following three categories went to Lincoln Castle Revealed & Magna Carta Vault – UK; Caverne du Pont d'Arc, France – Europe, and Museo de Túcume, Peru – Worldwide. The event was sponsored by the Development Foundation of Armenia with the preceding champagne reception sponsored by the Pas-de-Calais region of France.
Now Guild members are looking forward to a busy AGM in Tenerife on 21st January, followed by familiarisation tours of the island.
Mary Moore Mason
Chairman BGTW

TRAVEL NEWS UPDATES FROM GUILD MEMBERS
CELEBRATING THE LAUNCH OF NEW WEBSITE IN ITALY

Valery Collins website has been re-designed to improve the visitor's access to numerous posts on a variety of subjects. Regarding her blogging she is now writing regularly for www.travelbusy.com and occasionally for www.cheaptflightsecrets.com. Just back from Mauritius where she stayed at the amazing Tamassa resort (http://valery-collins.co.uk/blog/post/2015-12-06-ten-out-of-ten-for-the-tamassa-hotel-at-bel-ombre-on-mauritius) she is now off to Italy to ski in the Dolomites over Christmas, celebrating the New Year in Tuscany and returning to the Dolomites in January.
Contact Valery at valery.collins@yahoo.co.uk; www.valery-collins.co.uk
IS THE A WORLD RECORD?

Tim Ecott has just made his 55th visit to Seychelles. He visited the newly opened H Resort on Mahé – the only property with beach front villas on Beau Vallon Bay, and new pool villas at historic Northolme (where Ian Fleming wrote some Bond episodes). He also did nature walks on Silhouette and inspected the coral restoration project at Four Seasons Mahé. He's visited ALL the inhabited islands many times.
Contact Tim at timecott@hotmail.com; 01844 292900
WORKING WITH THE BEST

Roly Smith has three new books published in march, two of which are collaborations with two of the world's greatest landscape photographers. The first is This Land, a celebration of 50 of the landscape wonders of Britain with top photographer Joe Cornish, published by Frances Lincoln (see:- http://www.quartoknows.com/books/9780711235045/This-Land.html). The second is Wild America, published by Jetta Megarry's Rucksack Readers. This is a collaboration with the great American wilderness photographer, David Muench, and celebrates Roly's experiences in around 20 of the US national parks and wilderness areas. See:- http://www.rucsacs.com/books/Wild-America/. Roly's third book is a revised edition of the best-selling AA Guide to the Peak District.
Contact Roly at roly.smith@btconnect.com; 01629 812034
MARSEILLE AND NORWAY BY RAIL AND IRELAND BY ROAD

Peter Lynch has again been road tripping around Ireland and travelling the European rails. Special trips have been the impressive (new in 2015) direct London to Marseille route and crossing Norway's Arctic Circle on the Polar Express.
Contact Peter for rail, wildlife or hotel pieces at peter.lynch37@ntlworld.com; 0118 9616402; www.peter-lynch.co.uk; Twitter: @Big_Wild_World
MULTIPLE AWARD SHORTLISTINGS, MYANMAR, NOVA SCOTIA AND BEER

The 2015 Holland Press Awards Journalist of the Year, Stuart Forster, was shortlisted for three major travel blogging awards for his work on www.go-eat-do.com plus the Travel Media Awards Trade Feature of the Year title.
Stuart is a freelance writing for multiple print and online titles. He has fresh material from trips to Myanmar, Nova Scotia, the Netherlands and destinations in Germany to offer editors. He welcomes contact from PRs and tourist boards regarding press trips in 2016, especially those exploring aspects of food and drink.
Contact Stuart at stuart.forster@gmail.com; 07947 587136; Twitter: @stuartforster & @goeatdo
19 TRIPS FOR 2016

After a busy 2015 Robin McKelvie looking ahead to 2016 with 19 trips on the books already, including forays to the Canaries, Croatia, Slovenia, Montenegro, Portugal, France, Holland and multiple trips around my native Scotland. Current markets include a number of broadsheets and tabloids, as well as numerous magazine, blog and online markets, plus BBC Radio, as per www.robinmckelvie.com. Always interested in press trips with a new or unusual angle.
Contact Robin at robinmckelvie@hotmail.com
TRAVEL LIGHT – ENJOY MORE!

Back in the early 90s, Clive Tully produced "The A to Z Guide for Lightweight Travellers", published in partnership with the boss of renowned travel clothing company Rohan, Paul Howcroft. Over 20 years later, and Clive has published a weightless third edition on Amazon Kindle. The print editions were well received by a broad cross-section of travellers, and it was noted for its quirky encyclopaedia style. The expanded new edition uses dynamic cross-referencing, and retains the daft cartoons which added character to the original books – www.bit.ly/lightweight_traveller
Contact Clive at clivetully@clivetully.com; 01603 787482; www.clivetully.com
NEW SLANTS ON SLOW TRAVEL IN SUSSEX

Tim Locke, specialist in slow and sustainable travel, is currently writing and researching a guide/map with funding from the South Downs National Park on car-free days out from Lewes, in line with the national park's policies on encouraging car-free tourism. He will be writing a new edition of Slow Travel Sussex for Bradt Guides during 2016, and will be comprehensively revising the text of the successful Slow Sussex & South Downs National Park, which was published in 2011, and will be covering places to visit, eat and stay. He is keen to hear from any tourism providers.
Contact Tim at tim@timlocke.co.uk; www.timlocke.co.uk
THE PETRA TRAIL 2016 – TENERIFE, OMAN, TRINIDAD AND TOBAGO, MARRAKECH AND MORE

Petra Shepherd is looking forward to attending the BGTW AGM in Tenerife and also has trips planned to walk in the Musandam Peninsula in Oman and in the Carpathian Mountains in Romania as well as visiting Trinidad and Tobago for the Jazz Festival and Marrakech and Essaouira. Commissions welcome. Petra still hopes to be involved in the programming side of http://globalpropertytv.com/ but the launch has been postponed to 2016. She attended the BGTW Twitter masterclass and is looking forward to gaining some more followers! Finally, Journeys has had an exciting redesign, look out for the next issue, out at the end of December. Journeys will also be exhibiting at The Adventure Travel Show.
Contact Petra at Shepherdpetra@hotmail.com; 020 87729195; 07947 314745; Twitter: @petra_shepherd
MERLOT AND MAHARARJAHS

Carol Wright is always looking for good wine destination stories for her pages in Sommelier India. In April she will be going back to India and visiting rural, little known, Rajasthan staying mainly in former maharajahs' hunting lodges and country palaces. More immediately she is looking for details of luxury ways of seeing the Northern Lights and watching the stars around the world for a feature for a Hong Kong glossy magazine.
Contact Carol at carolawt@gmail.com; 01608 677246
KIMONOS, HIPPOS AND MORE

2015 has been a busy year for Solange Hando – touring Japan, chasing hippos in Botswana, plus Victoria Falls, then back to Bhutan for royal birthday. Squeezed in France (south and Loire Atlantique) and Portugal, followed by Edinburgh, Pembrokeshire and Romney Marsh for good measure. February will take her on the Maya trail, that's Mexico/Guatemala, quick pop over into Honduras and return via Belize. Norway at the planning stage…
For words and pictures contact Solange at solange.travel@btinternet.com
CALENDAR GUY

The Dordogne in December, The Canaries in January, Marbella in March, Hamburg in April, the USA in May, Portugal in June, Scotland in July, Zakynthos in September, Chicago in October, Singapore in November. Still got plenty of time to travel and write in February and August.
Contact Richard Williams at richard@appinpublishing.co.uk; 020 8669 7475
HOT STORIES FROM PAPHOS, CAPE TOWN AND THE PELOPONNESE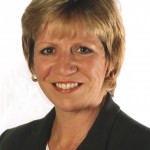 Paphos-based travel writer Carole French has some exciting stories for you from Cyprus. She is an official volunteer for Pafos 2017 European Capital of Culture, and is busy helping as the city prepares. Carole is also just back from assignment in Cape Town and Greece's Peloponnese. She's available for commissions and would love to hear from you.
Contact Carole at info@carolefrench.com; www.carolefrench.com
A VERITABLE TOUR DE FRANCE

A year of fun in France for Janine Marsh. Bounced from the historic French ship Hermione by no less than President Hollande in the summer. Tackled 10 French cities in 10 days by train for a series of guides commissioned by SNCF/Atout France about the host cities for UEFA EURO 2016™. Almost, not quite, visited every region of France for her blog www.thegoodlifefrance.com and The Good Life France Magazine. Tried pastis – never again.
Contact Janine Marsh at janine@thegoodlifefrance.com
INTREPID TRAVELLER AND ROVING TRAVEL JOURNALIST

Meera Dattani is a freelance travel and features writer with focus on independent travel, emerging destinations, wildlife, nature and eco-angles, human interest stories and walking/cycling holidays. Speaks fluent Italian, Spanish and Gujarati and has travelled extensively to Italy, Spain, India and parts of Latin America. Extended independent trips include solo travels to Indonesia, Cambodia, Laos, Thailand, South Africa, Argentina and Uruguay. Able to write long form features, insightful commentary pieces and punchy blog entries.
Contact Meera at travel@meeradattani.com; 07939 245 957
NEW BOOKS ON JAPAN IN 2016

2015 was a book-focused year for Tokyo-based Rob Goss, who spent much of the year in Kyoto and Nara writing Tuttle Travel Pack: Kyoto & Nara (out March 2016). Rob also visited dozens of traditional inns across Japan to co-author (with photographer Akihiko Seki) Ryokan & Onsen: Japan's Traditional Inns and Hot Springs (Tuttle, August 2016), while late 2016 will also see the release of other photo books on Japan and Hokkaido.
For more info or Japan-related book or article commissions, contact Rob at robgoss@tokyofreelance.com
AND GRANNY CAME TOO

Three-generational holidays are on the 'up' – no wonder because they are a wonderful opportunity for Grandparents to spend time with their grandchildren and children for something that suits everyone – as long as its does!   There are pitfalls as well as bonuses as Gillian Thomas is only too aware, having specialised in activity and family holidays since she began writing about travel when her own three children were small. Over the past year, we have skied, camped, been narrow boating and lazed on a Caribbean beach all together, so go to her for tips on what and where works well.
Contact Gillian at zmailto:ziller@btinternet.com; 0208 998 2223 or 07912 171494
RECENT NEW MEMBERS
Jennie Carr       jennie.carr@silvertravel.co.uk
Steve Hartridge   steve.hartridge@bmipublishing.co.uk
Diana Jarvis   diana.jarvis@yahoo.com
Yasemen Kaner-White     yasemen@parmuto.com
Meera Dattani   meera@meeradattani.com
Kirstie Pelling   kirstie.pelling@btinternet.com
Susan Schwartz   susan@bestbitsworldwide.com
Anthony Stancomb   ivanaplus@hotmail.com
And a warm welcome back to Luke Waterson   Lwaterston@googlemail.com
MEMBERS NEWS
Members News is published quarterly by the British Guild of Travel Writers and is edited by Peter Lynch. We'd like to hear from you and find out what you think about our newsletter. Send any suggestions or comments you may wish to make to the editor on email: guildbriefing@ntlworld.com
If you want to subscribe or unsubscribe, contact secretariat@bgtw.org British Guild of Travel Writers Tel: 01747 820455 or 020 8144 8713; web: www.bgtw.org (c)
The British Guild of Travel Writers, December 2015