Welcome to the British Guild of Travel Writers' seventh online photography exhibition. The theme of this exhibition is Adventure.
This online photography exhibition makes history. It's the first to include a guest contribution by a member of one of the Guild's sister organisations from the Global Travel Writers' Alliance. Gary Arndt is a member of SATW (the Society of American Travel Writers) and it's a pleasure to extend virtual hands across the Atlantic to welcome his participation.
Adventure travel means spending time in the great outdoors enjoying activities such as rock climbing, abseiling (as you'll be aware, that's what we usually call rappelling here in the United Kingdom, Gary) and horse riding. It creates possibilities for photographers to compose photos that wow viewers with elements such as unusual angles, action and beautiful landscapes.
Despite often taking place outdoors, opportunities to participate in adventure travel have been limited during 2020. Of course, scuba diving and caving also count among the adventure activities that people travel to experience but none of our members submitted images. If you're a frequent caver or diver maybe it's time for you to join the Guild.
The past few months have caused immense disruption to travel. The Covid-19 pandemic meant that even normally tame outings, such as strolling to the local shops for a pint of milk or loaf of bread, seemed like something of adventure during the lockdown of the spring of 2020. You may be pleased to note that none of the participants in this online photography exhibition interpreted their pandemic shopping trips as adventure travel.
Enough about the dreaded C-word. Hopefully you'll enjoy viewing this online exhibition. You're welcome to share the link to this page via social media.
Don't forget that our members, and those of other organisations within the Global Travel Writers' Alliance are available for commissions. So if you're looking for travel photography and want to commission an expert why not contact one of the participants of this exhibition or get in touch with the Guild Secretariat.
Alex Green
Alex Green's photos have been published in the likes of France Magazine and Living France. This one, taken on the Talaimendi headland, was published in Voyage, Brittany Ferries onboard magazine. It was part of a story about Zarautz that was part of a summer-long family campervan adventure.
The photo was captured on a hot, mid-August day. An annual festival, celebrating Zarautz's patron saint, Santa María la Real, was in full swing. Alex and her family were exploring the seafront, immersing themselves when they were caught in a storm that rolled in over the Pyrenees.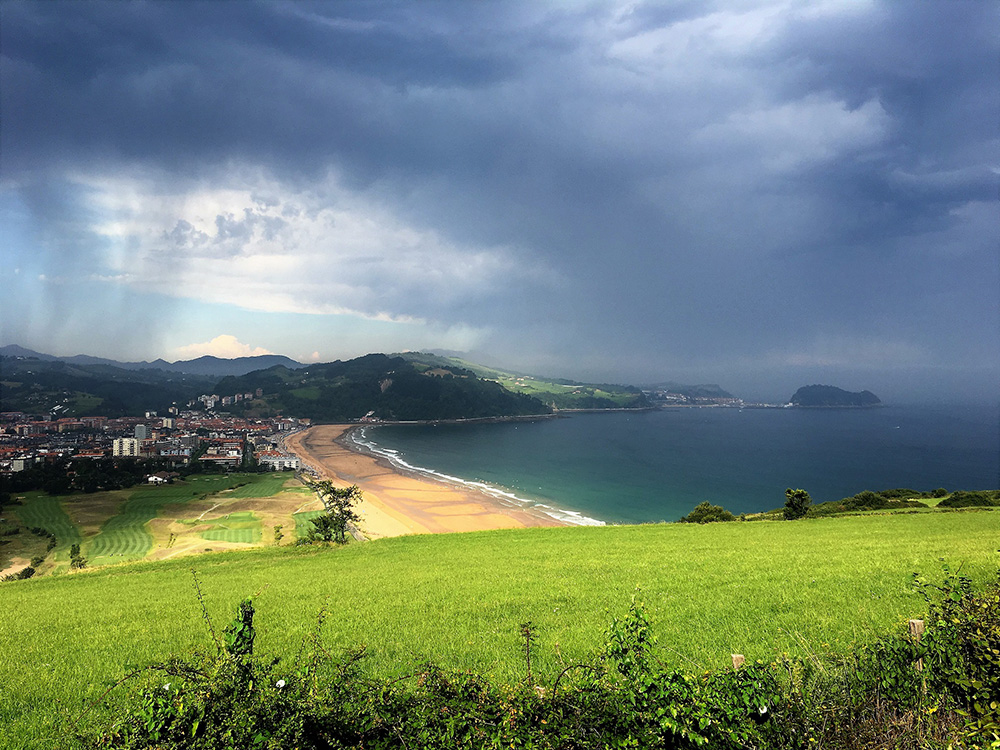 Bill Birkett
"The Lake District National Park World Heritage Site was the birthplace of adventure rock climbing and remains one of the most popular venues world-wide," says Cumbrian Bill Birkett.
His spectacular shot shows a climber in action above Wastwater in the Wasdale Valley, the location where the sport of rock climbing began.
The image is of Bill's brother, Dave Birkett, making the first ascent of a route called 'Nowt But A Fleein Thing' on Cam Crag in Wasdale.
Bill specialises in walking and climbing photography in mountains and wild places.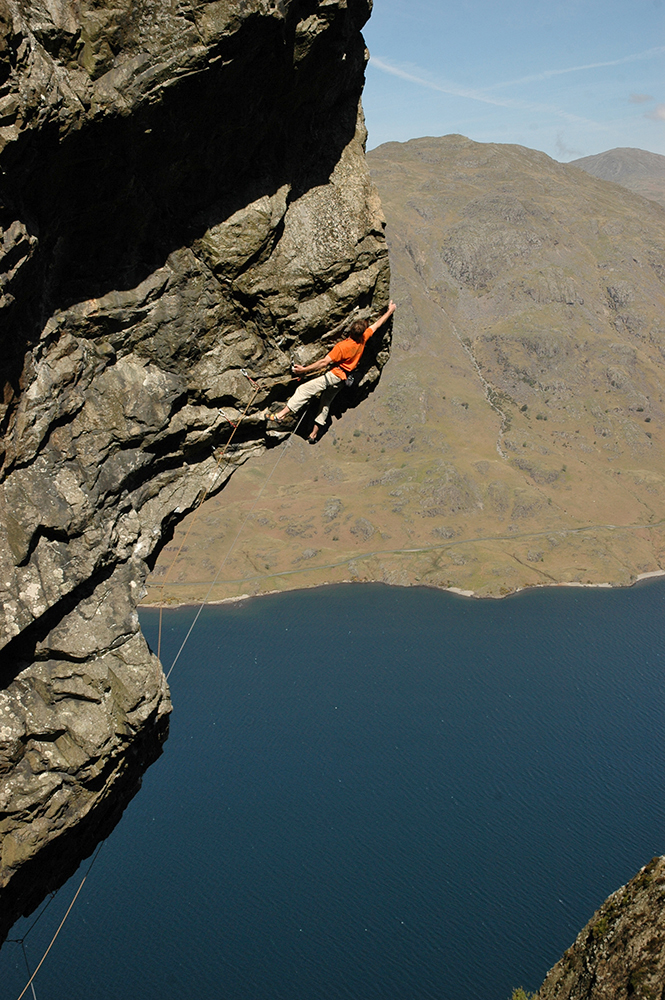 Gary Arndt
Gary headed to the largest national park in the USA to capture this beautiful image of people hiking.
If you're knowledgeable about the geography of North America, you'll already have guessed that he was in Alaska when he pressed the shutter. Wrangell-St. Ellias National Park covers an area approximately two-and-a-half times the size of Wales.
Gary has been travelling the world for more than 13 years. View his work on his website, Everything Everywhere.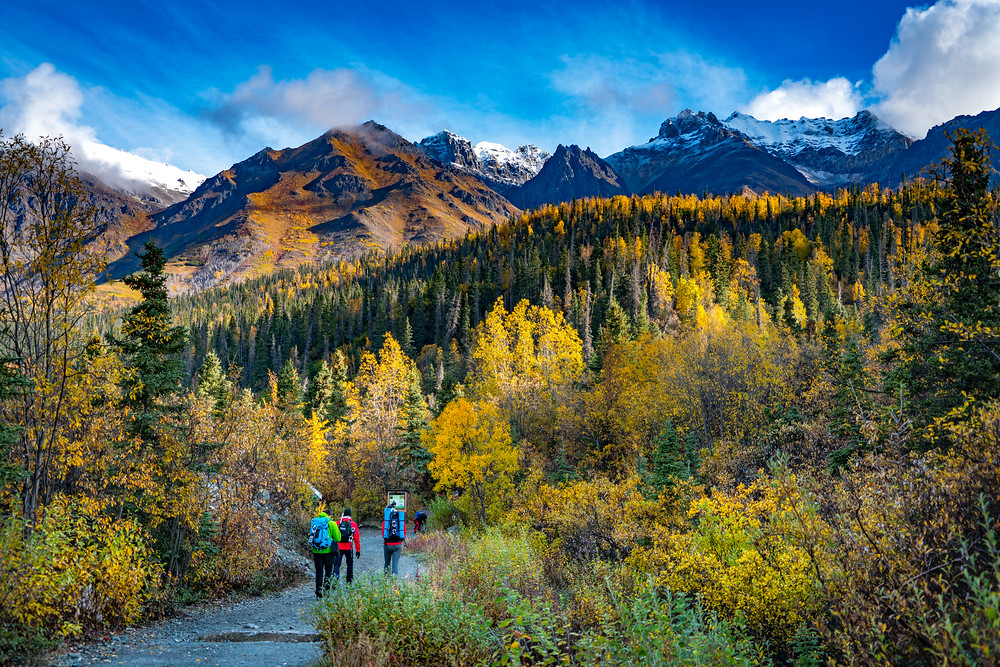 Geoff Moore
Geoff is an experienced photographer. Recently his images have appeared in The Guardian and The Financial Times. His travel photos are syndicated to publications worldwide and feature on his blog, The Travel Trunk.
He also works as a videographer hand has more than 150 films on his Youtube channel.
His image was captures a person falling into a chilly mountain stream while gorge walking near Betws-y-Coed in north Wales.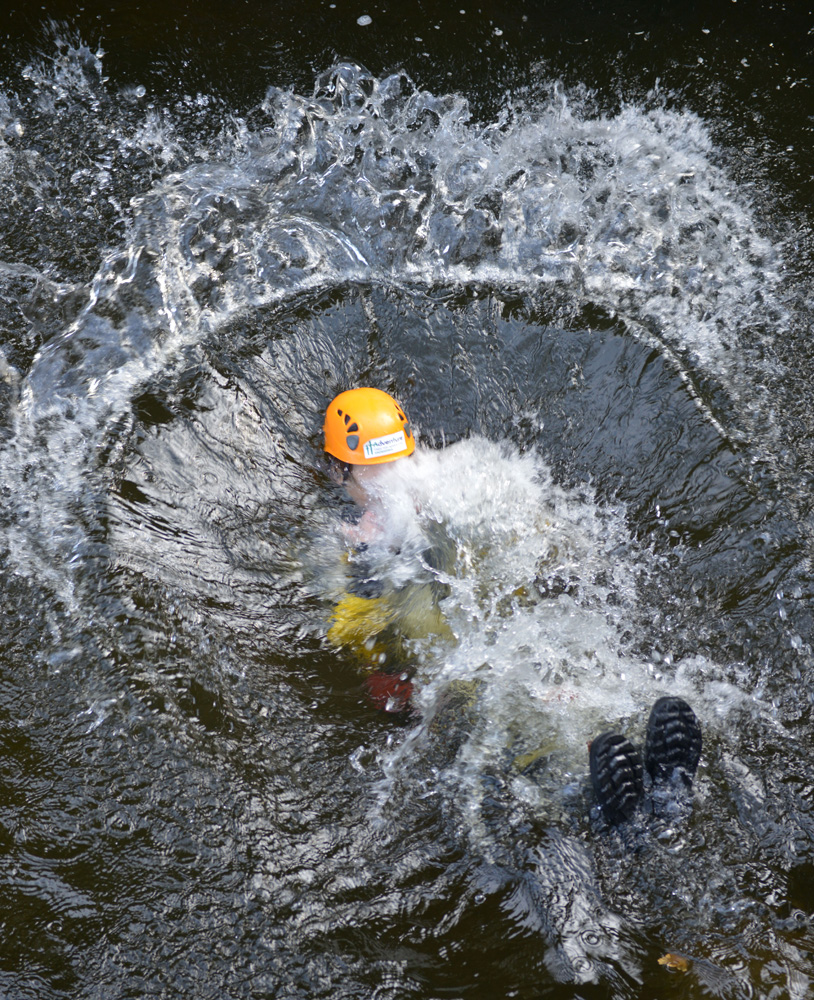 James Rushforth
You can find accomplished photographer James Rushforth's photos on his website and Instagram.
James is based in Iceland and leads photography exhibitions. He was named the Guild's photographer of the year at our awards dinner in November 2019.
His photo of a woman climbing La Spada nella Roccia ('The Sword in the Stone') at Sottoguda in northern Italy features as the headline image for this online photography exhibition.
The image below was also composed in Italy. Next time you're there would you prefer to experience highlining or a glass of wine in a quality restaurant?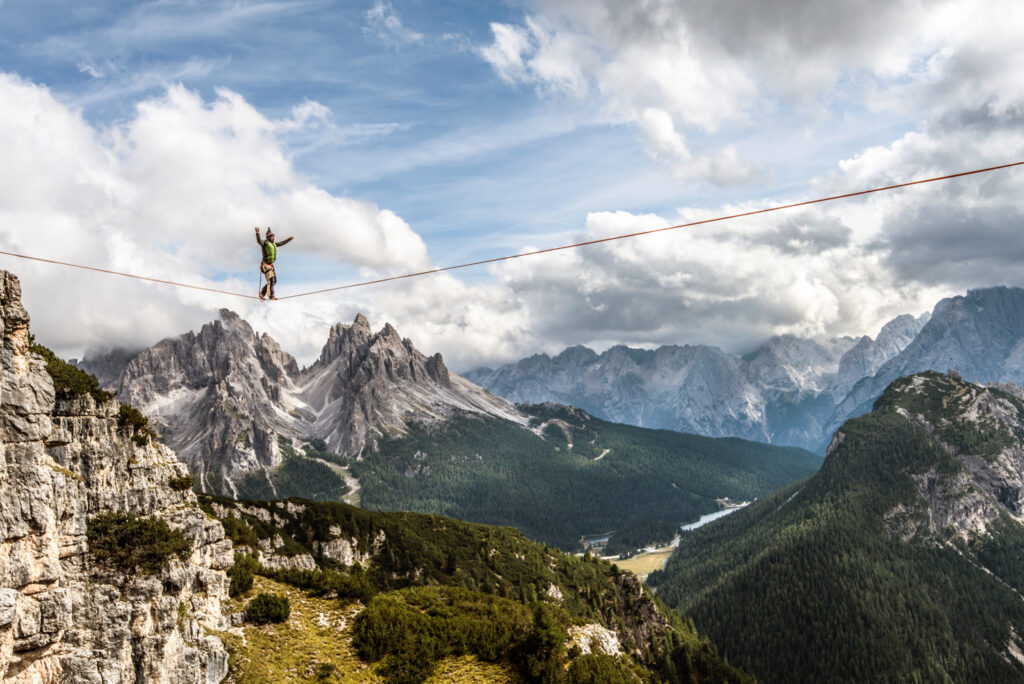 John Ruler
John Ruler's photo of Icelandic horses on the Laxa River was published in The Daily Telegraph back in 1997.
The sturdy animals are not ponies, despite their size. "They led riders, both walking and at times swimming across the fast flowing river in the land of fire and ice," explains John, who over 50 years has built a specialist photo library covering equestrian holidays.
John is currently putting together a gallery of horse-related images on his newly launched website.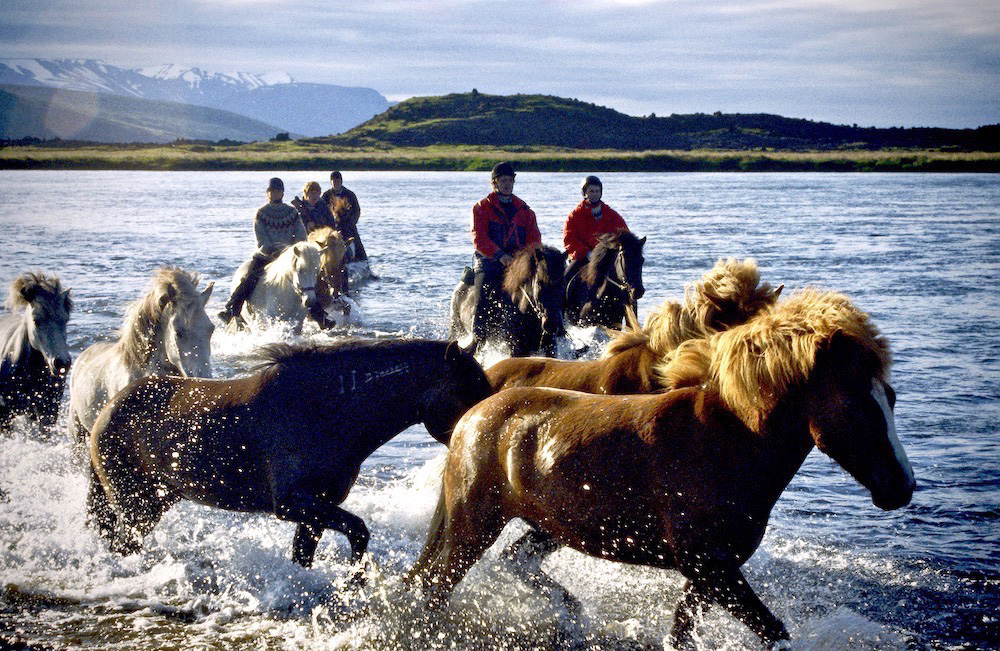 Mark Andrews
Mark Andrews is based in China and available for commissions.
"My pictures tend to be either landscape or culture-related shots. My photos have appeared in the South China Morning Post and The Telegraph this year," he explains.
His photo is of one of the guides from Walk Japan and was part of the Winter Nakasendo walking tour. It shows the guide walking while wearing snow shoes in the Jizo Pass, along the old Hida Highway above Kiso-Fukishima in the Nagano Prefecture of Japan.
Peter Ellegard
Peter Ellegard's photo shows climbers tackling a vertical rock face, hundreds of metres high, near the Silver Cave show cave in China. His work has recently featured in Travel Trade Gazette and Planet Golf Review.
"Once China's hippy hangout, the town of Yangshuo in Guangxi province is now the country's adventure capital. Its iconic limestone karst mountains attract climbers from all over the world and climbing routes have been created on many of Yangshuo County's 70,000 karst peaks. I was roped up myself to try climbing for an 11-programme China TV documentary series I presented in late-2003 but was unable to get more than a couple of handholds up before I got vertigo. So I decided discretion was the better part of valour, descended back to the high ledge and grabbed my camera to photograph the experts scaling the sheer wall and making it look easy," explains Peter.
He specialises in travel and golf photography and is passionate about photographing people.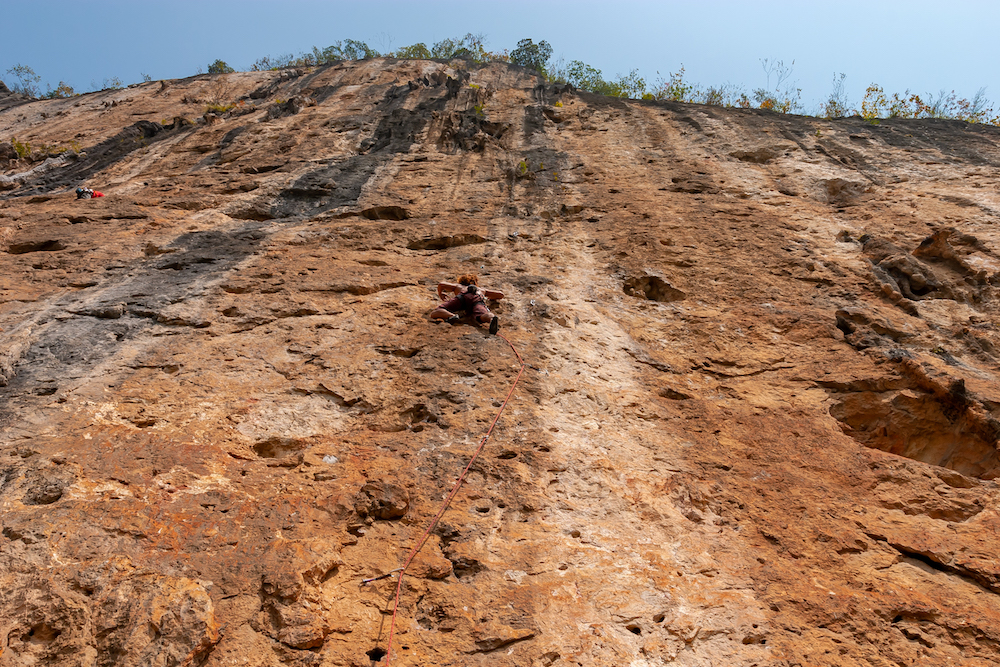 Petra Shepherd
Petra Shepherd's view of the Ausangate Trail in Peru was published in Active Traveller Magazine.
"Hundreds of people trek along the Inca Trail to Macchu Picchu but very few experience the lesser-known Ausangate Trail. It one of the most challenging in the region with three high passes of over 5,000 metres. It's certainly adventurous, especially if you strike out alone and don't speak a word of Spanish but I was rewarded with daily views like this," comments the London-based Petra.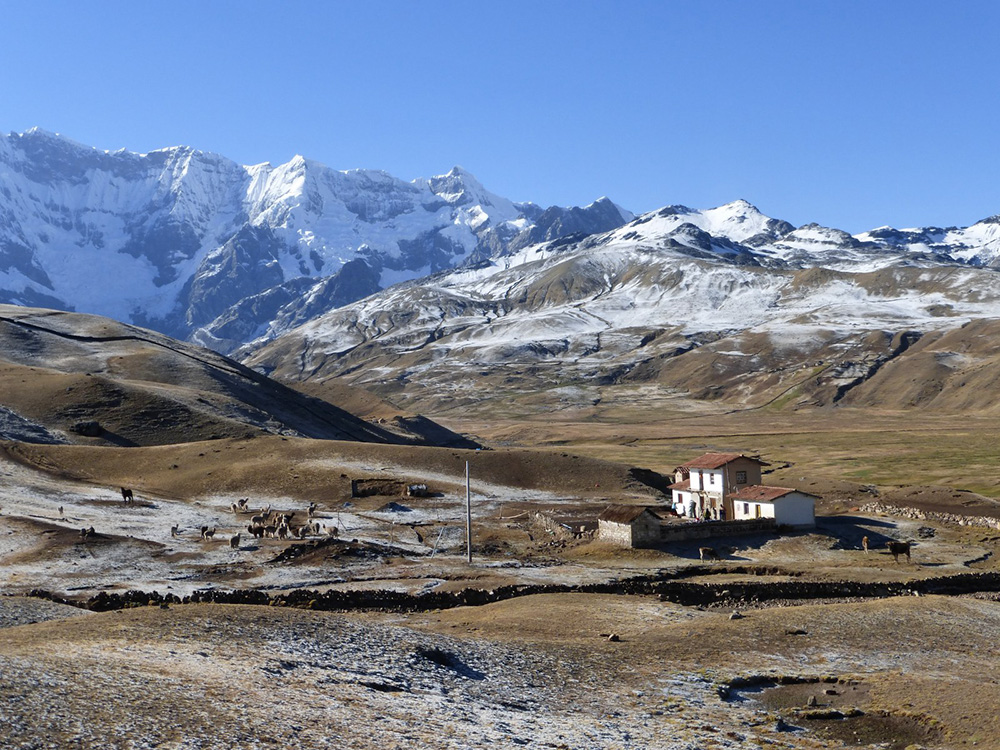 Richard Villar
Richard Villar has experienced adventures unlike those encountered by regular travellers in his role as doctor to the Special Air Service. His book Knife Edge: Life as a Special Forces Surgeon is available via his website.
His photo in this online exhibition shows the four dromedary camels which he used to cross Oman's Wahiba Sands.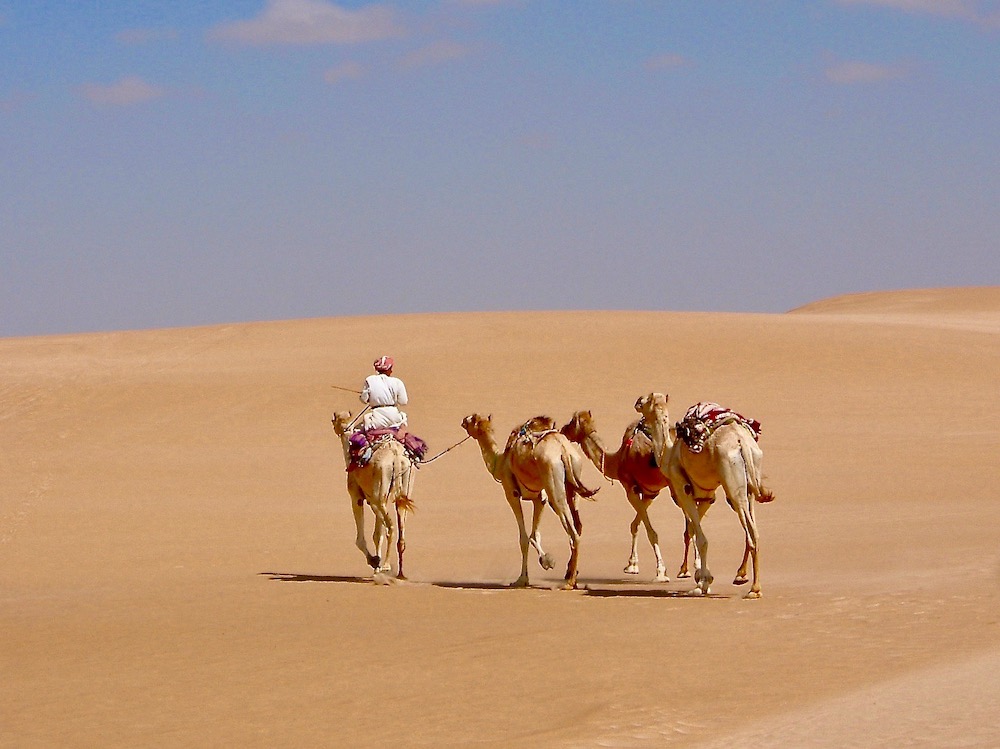 Rudolf Abraham
Rudolf Abraham specialises in Central and Eastern Europe, in particular Croatia, Slovenia, Austria and Montenegro. His images have appeared in Geographical and Morning Calm, the inflight magazine of Korean Airlines.
"I was on summit of Rumija, a mountain in Montenegro between the port city of Bar and Lake Skadar, after October snowfall," explains writer and photographer Rudolf of his image.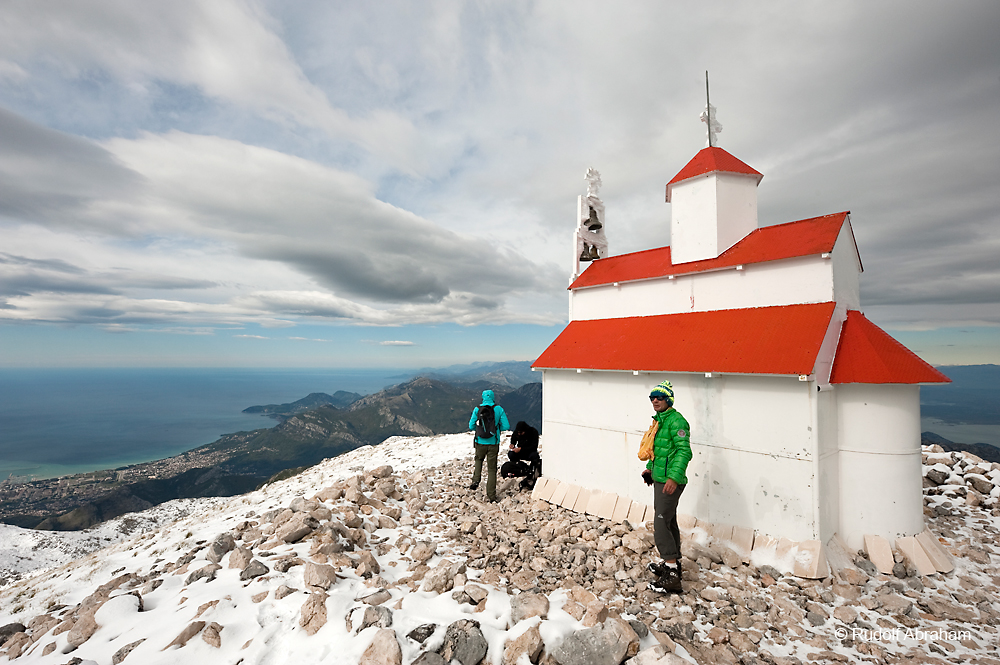 Stuart Forster
Stuart Forster is the director of a photography company based in the north-east of England.
Specialising in travel, food photography and portraiture, Stuart is available for commissions. He has an extensive library of travel images and experience of photographing in national parks in the likes of Canada, India and Sri Lanka.
Starved of commissions during the lockdown, Stuart used the time stuck at home to revamp his website. His company is named Why Eye Photography, a tip of the hat to a much-used phrase in his native region.
Stuart headed out on a rigid inflatable boat to capture the image that he's submitted for inclusion in this online photography exhibition. It shows a sailing ship off the coast of Sunderland during the parade of sail at the beginning of the 2018 North Sea Tall Ships Race.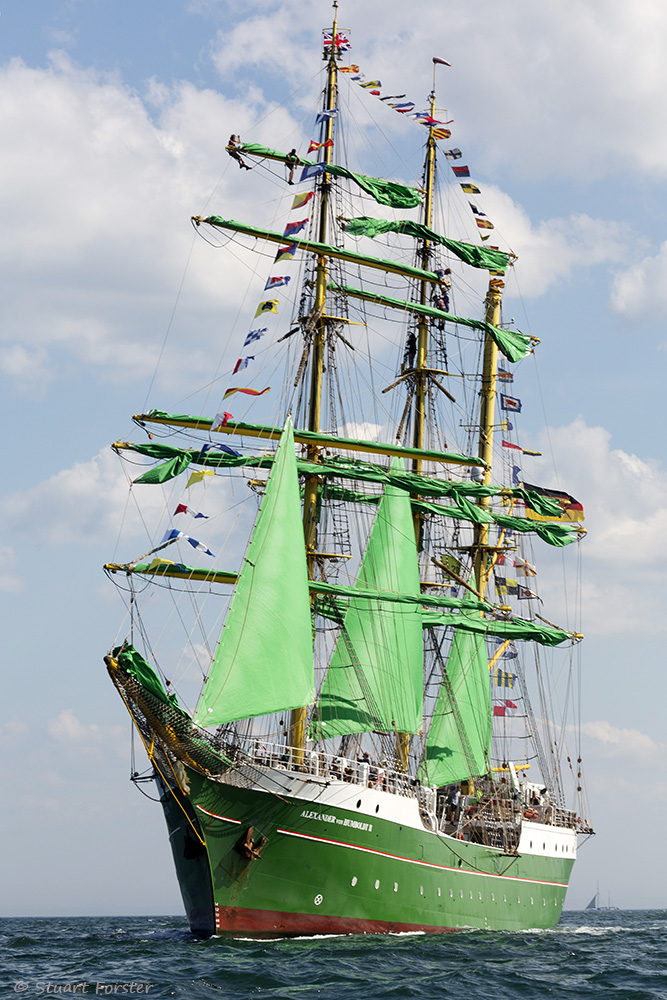 Tim Bird
Photographer and writer Tim Bird has seen his images illustrating features for more than 30 years, yet he still looks barely a day over 28. Maybe it's his Nordic diet?
"I'm based in Helsinki, so Finland and the Nordic and Baltic regions are my speciality. I've also been exploring India for the last decade or so, and I'm in the process of adding to, editing and key-wording a gallery of more than 1,700 images from all over the subcontinent which you'll find on my photography website, along with many other galleries," says Tim.
"My photography began as a hobby in the pre-digital days of film, and it's still a passion from which I'm lucky enough to earn some income. That income has declined in recent years, drastically so during the pandemic months, because of the proliferation of images and free platforms," explains Tim, who like so many true professionals continues to focus on the quality of his images in an age when quantity often wins over quality.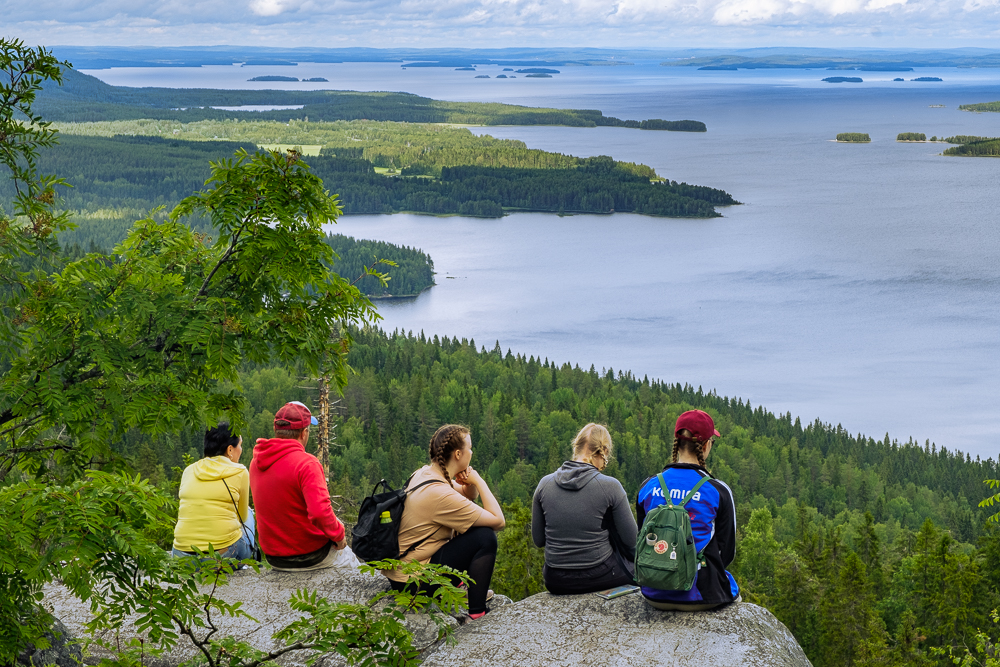 Vivien Devlin
Vivien Devlin is a travel writer who has explored the world by river, sea and ocean. Her travel features and ship reviews have been published on Great Boat Journeys. Cruise International and Scotland magazine count among the publications that have published her photographs.
"Even more than words, photos are essential in capturing those first landfalls," says Vivien. "They also create a unique personal record of places, people, adventures, food, drink, culture, islands, cities and the natural world."
After departing San Francisco, she'd been at sea for six days. Shortly after sunrise, Vivien caught her first shimmering glimpse of Nuku Hiva, in the Marquesas Islands, and released the shutter on her camera. "It is the most remote archipelago on the planet. It was an utterly mesmerising, surreal, spine-tingling moment," she recalls.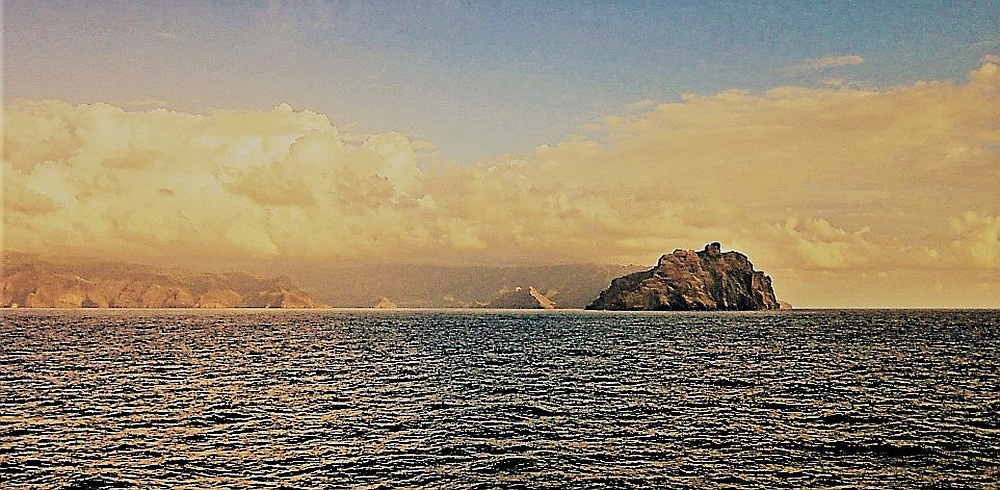 Hopefully you enjoyed viewing this exhibition?
You can see others on our online photography exhibition page.
Award-winning features writer for consumer magazines. trade publications, national newspapers and online travel sites. Stuart's blog, Go Eat Do, focuses on travel and food. He is the director of a photography company (whyeyephotography.com).
Stuart is based in northeast England, so ideally placed if you're seeking a travel writer from Newcastle, County Durham or Northumberland. He covers elsewhere in northern England or southern Scotland.
Additionally, Stuart specialises in Canada, the Netherlands and Germany. He speaks fluent German. He lived in India for five years so has in-depth experience of South India.
Contact Stuart for features relating to travel photography, beer and brewing, city breaks, driving holidays and perspectives on spa tourism.