Images © Heather Cowper heatheronhertravels.com unless stated
On 18 January, members of the British Guild of Travel Writers met local friends in Bristol for a visit of Isambard Kingdom Brunel's breathtaking brainchild: the SS Great Britain.
The day started with coffee and a meeting with the SS Great Britain marketing team, Dominic Rowe and Patsy Connor who explained about the ship's history and its fascinating recovery. 2020 marks the 50th anniversary of the SS Great Britain's homecoming back to Bristol and the team will be hosting a number of events across the calendar as part of the '50 Years Back Home in Bristol' event.
The exhibition 'Falklands to Bristol: an extraordinary journey' (4 April to 6 September) will display dramatic photos of the homecoming alongside an exhibition on Falkland Islands life today, giving Bristolians and visitors to Bristol a flavour of the place from where the SS Great Britain set off on her remarkable 8,000-mile homecoming journey.
In July – as part of Bristol Harbour Festival – Brunel's SS Great Britain will open its arms to the city with an evening light show on the harbour in front of the ship.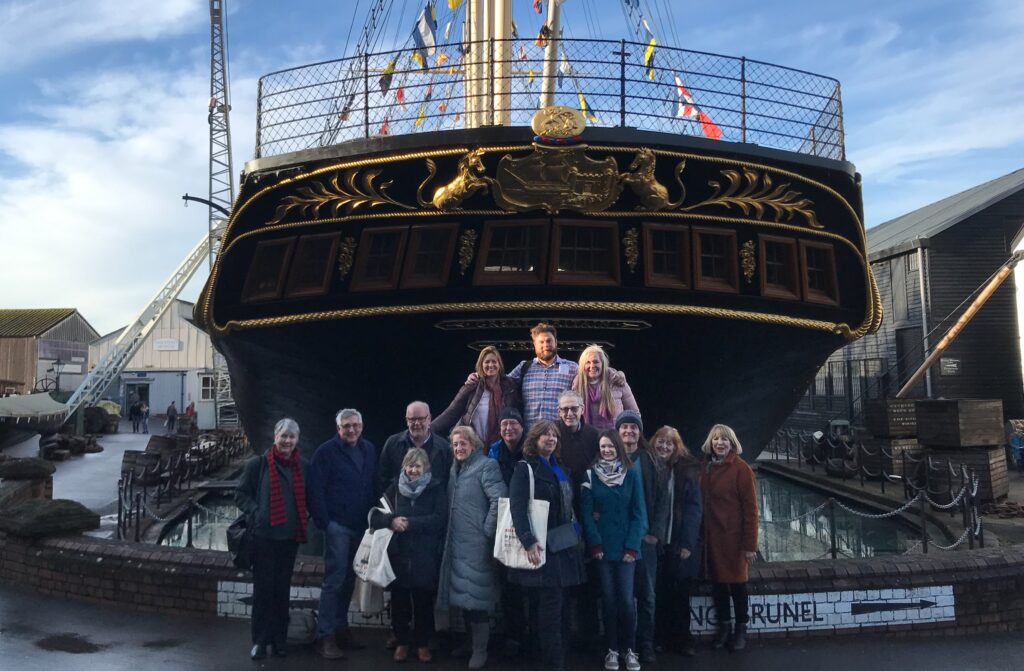 In the next section of the morning, Peter Revelle, one of the SS Great Britain's volunteers, recounted in detail the incredible tale of how the ship, all but left to ruin, was salvaged from the bottom of the sea – using mattresses for waterproofing. She was brought back to Bristol to be forever commemorated in her spiritual home in 1970, passing under Brunel's other engineering masterpiece, the Clifton Suspension Bridge, for the first time.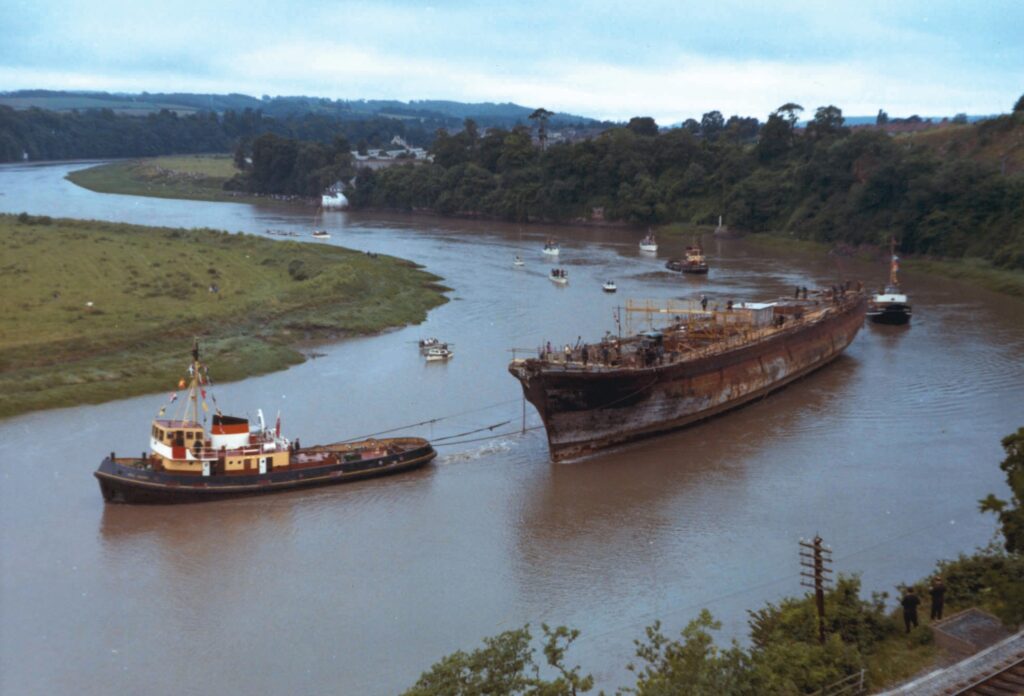 BGTW member Lindsay Hunt said of the event: "It was a fantastic experience to see the ship at close quarters, and to find out more of its astonishing history. I've recently been editing a book about the great engineering marvels that have shaped our times from the steam age to nuclear power, and as you can imagine, IKB plays a prominent role. A great hero of mine."
After lunch, we were left to discover the fabulous museum including a look under the hull in the SS Great Britain dry dock and into the mind of the great man himself, at the Becoming Brunel museum.
This attraction was nominated last year in the Guild's International Tourism Awards and is not hard to see why: the exhibit excellently brings to life the tale of an engineer, a gambler, a dreamer and a visionary.
BGTW member Rosalind Ormiston added: "Thank you for the brilliant talks by Patsy and Peter, with time to really look around the whole of the ship, and Being Brunel, plus a fab lunch. I loved the SS Great Britain. So much to see, and to learn."
BGTW member Neil Taylor concluded: "Like so much else in Bristol, there have been many positive and enhancing changes to the ship and to the surrounding site. I am glad that fellow member Anthony Lambert now has a regular tour based on the Brunel theme."
Award winning UK travel publisher and blogger based in Bristol, specialising in authentic travel with a little luxury for the 50+ traveller