On 17 February, members of the British Guild of Travel Writers gathered at The Vestry in Farringdon, a Stay In A Pub venue, to listen to talks about the future of rail travel.
Stay in a Pub offers more than 1,700 boutique pubs with bedrooms, traditional inns and affordable accommodation across the UK. It was founded in 2013 by Paul Nunny, former Director of Adnams, Director of the British Guild of Beer Writers and CEO of Cask Marque, the national beer accreditation.
Anthony Lambert, Guild member and leading authority of train travel (as seen here in The Telegraph, just one of the publications he writes for), opened discussions and moderated a panel of Gary Franklin from Belmond Trains; Sheila Manzano, MD of Three Little Birds PR; and Vicky Kyme of Rail Delivery Group.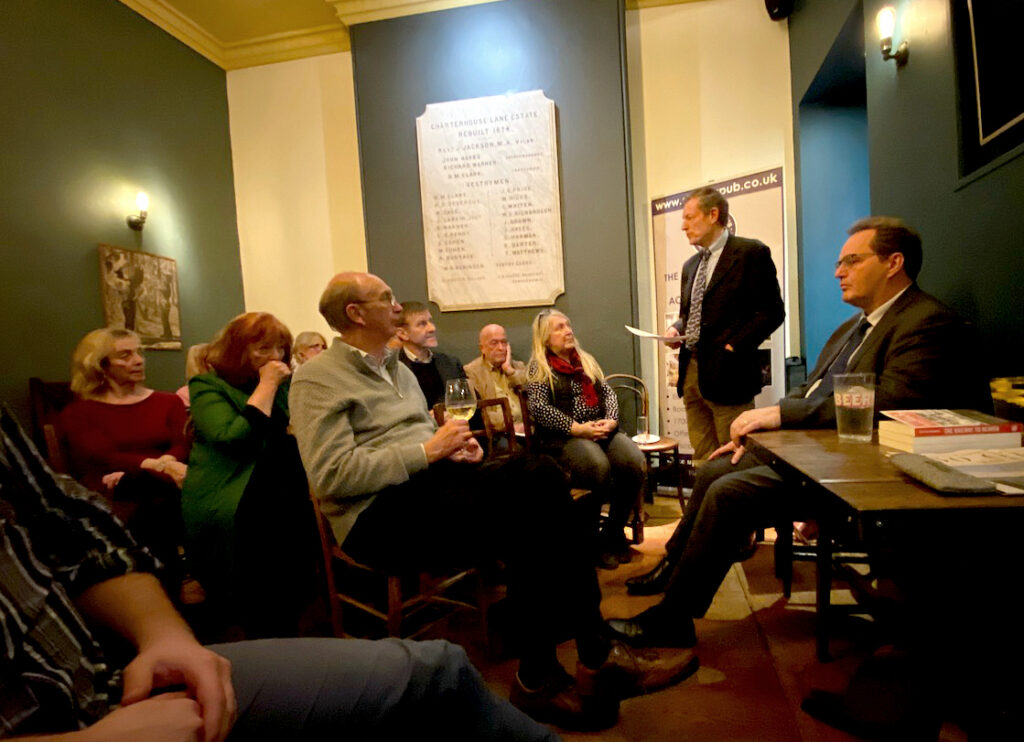 Gary Franklin, Vice President, Trains & Cruises, Belmond, said of the evening: "There is no denying that sustainability and protecting the environment is high on everyone's agenda both personally and professionally in the current climate.
"Rail travel allows guests to slow down and to really see the world they are passing through, taking in the scenery and the sights of the country from a different perspective. Our guests are constantly telling us it is the romance of travelling on our trains, the experiences we offer, the unrivalled access and crossing Europe that entices them to travel on board."
Sheila Manzano, who currently represents Ffestiniog Travel and Tailor Made Rail (both rail specialists), and heritage railways such as Churnet Valley Railway, added: "I would sum up the rail tourism industry in two words; 'growing', 'fast'. We're seeing a significant rise in the number of tour operators introducing rail-based holidays into their product range, however the specialists will remain ahead as they have a greater knowledge, experience in creating trips by train.
"Rail travel is no longer for 'anoraks and oldies'. People are travelling by train for a number of reasons: the ease of the journey, which is part of the holiday; medical; environmental; nostalgic. Many European destinations can be reached in approximately the same time as flying and there is no more iconic journey than the Glacier Express, Rocky Mountaineer, Orient Express, Pride of Africa or Golden Eagle."
Vicky Kyme concluded: "Rail travel is one of the greenest ways to travel and provides an ideal way to go on holiday and take short breaks. Rail companies are delivering record investment to improve journeys, replacing half of the nation's trains and introducing over 11,000 extra services a week. These improvements will support and encourage more people to consider taking the train when having a holiday in Britain."
The benefits of train travel
Guild chairman Simon Willmore said: "Travelling by train is a zeitgeisty choice for this generation as we all become more eco-conscious and our attention returns to the journey not just the destination. Train travel embodies this idea perfectly. As soon as you arrive at the station, the experience begins. Your trip not only features your end destination but the scenery that passes your window as well as the people you meet along the way.
"The Guild has a deep knowledge of train travel, based on decades of experience, and we love to travel in comfort and style. Train travel lets you make the journey your own, whether you want to wear black tie for dinner, for example aboard a Belmond train, or settle down in a quiet carriage on a commute with a book."
Our hosts: Stay in a Pub
The philosophy of Stay in a Pub is born out of a passion for the great British pub and authentic experiential stays and it promotes the concept of staying in a pub as an alternative to faceless hotel chains.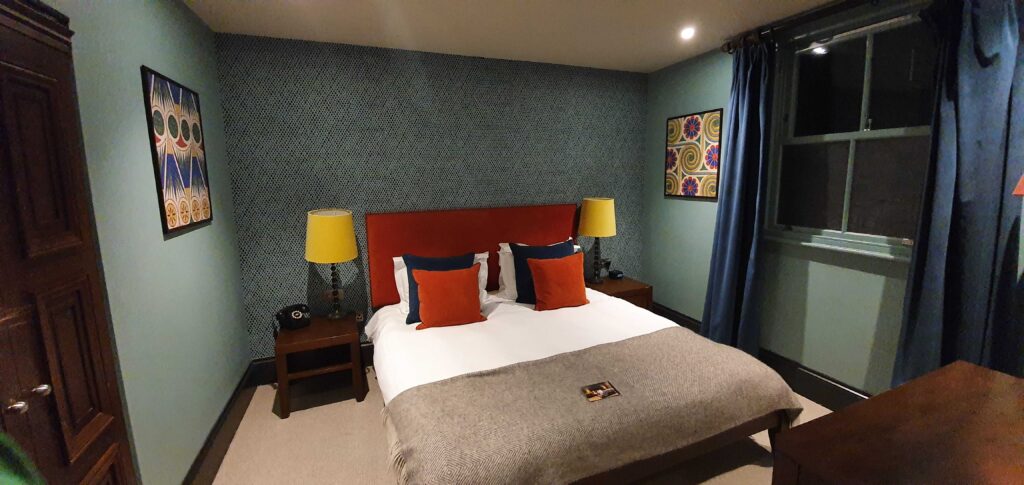 Paul Nunny said: "We are passionate about supporting landlords and pub owners by championing the authenticity of the British pub and the benefits of choosing a different way to stay. Visiting a pub is the third most popular attraction for inbound tourists and this, together with the growing demand for domestic short breaks and 'staycations', provides an excellent opportunity for pubs to provide an income stream alongside food and drink.
"We want to encourage people from both home and abroad to explore Britain and immerse themselves in British culture and what better way than by staying in a pub? We are the voice that promotes British pubs to the consumer and we provide a platform, which reflects their distinctive character and welcoming environment.
"I am delighted that Stay in a Pub is building a valued partnership with the British Guild of Travel Writers and look forward to supporting forthcoming meetings and events. Stay in a Pub is about promoting real places, meeting real people and enjoying real stays".
For more information, please contact Melanie Phipps at [email protected], go to stayinapub.co.uk, or follow them on social media: facebook.com/stayinapub, instagram.com/stayinapub or twitter.comStayInAPubUK.
---
The Guild will be talking a lot about train travel over the next months to highlight the journeys to be experienced – and to offer some money-saving tips to keep costs down. All aboard!