Welcome to the British Guild of Travel Writers' eighth online photography exhibition. The theme of this exhibition is Open Spaces.
Open spaces – remember them? Many of us are dreaming of visiting open spaces in distant lands. The enduring COVID-19 pandemic has resulted in unprecedented peacetime travel restrictions for UK residents.
Now into our third national lockdown, we've seen travel corridors closed. Brexit has brought changes to regulations governing travel between the United Kingdom and many European nations.
The hard-hit travel industry is calling for financial support from the government. It's never been harder for people to get away on holiday or short breaks.
At the time of publication, crossing the England-Wales and England-Scotland borders is not permitted for leisure travel. Britons have been told to stay local while taking outdoor exercise. That means visiting beauty spots, open spaces and national parks more than a few miles from home is not permitted.
Opportunities for travel photographers to practise their craft are currently limited. Travel photographers and writers have never found it tougher to create new material.
Hopefully the images selected for inclusion in this online photography exhibition will provide you with inspiration for future trips.
Don't forget that Guild members can be commissioned for shoots. Many of our members have experience of providing copy to accompany photos for magazines, newspapers and online publications.
Get in touch if you'd like to purchase a print or commission the services of one of the photographers whose work is featured below.
John Malathronas
"The Salar of Uyuni in Bolivia, provides one of the most extra-terrestrial landscapes you can encounter on Earth. The salt pans are so vast they even contain an island, the Isla del Pescado, a bizarre, cactus-infested outcrop that allows unfettered vistas from the top," says John.
John's travel images have been published by the likes of CNN Travel, The Daily Telegraph and National Geographic Traveller.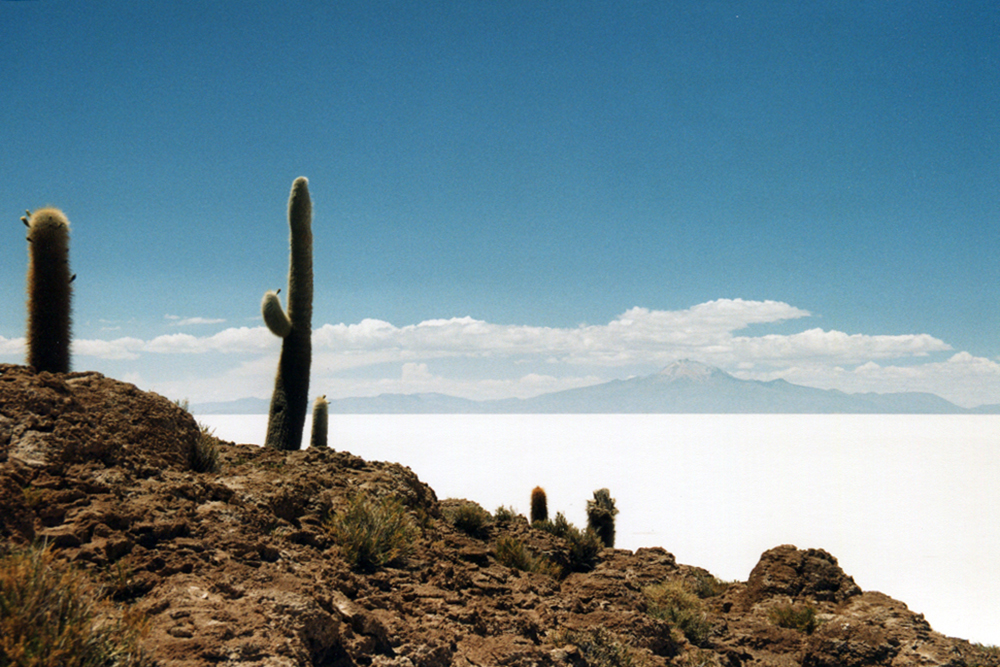 Peter Ellegard
"The image is of the salt flats at Badwater Basin in Death Valley, California. At 282 feet (85.5 metres) below sea level it's the lowest place in the northern hemisphere. Death Valley is also the hottest place on earth, with nearby Furnace Creek recording 134°F (57°C) on July 10, 1913. Yet it has a resort open year-round with two hotels and even a golf course," says Peter Ellegard.
Along with general travel photography Peter specialises in photographing people and golf photography. Among publications to have published my images recently are Travel Trade Gazette, Planet Golf Review and MannedUp.com.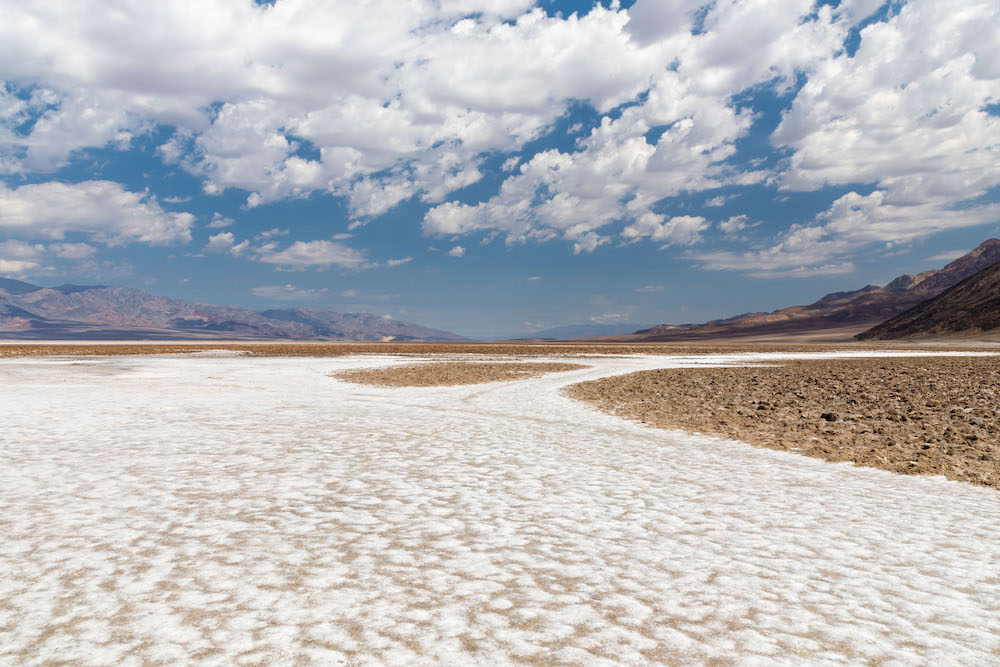 Mark Andrews
"This is a view of Monument Valley at sunset from around Cly Butte, Navajo Nation in Arizona," says Mark Andrews.
"My pictures tend to be of landscapes or food. I have had them published in The Daily Telegraph and the South China Morning Post," adds Shanghai-based Mark.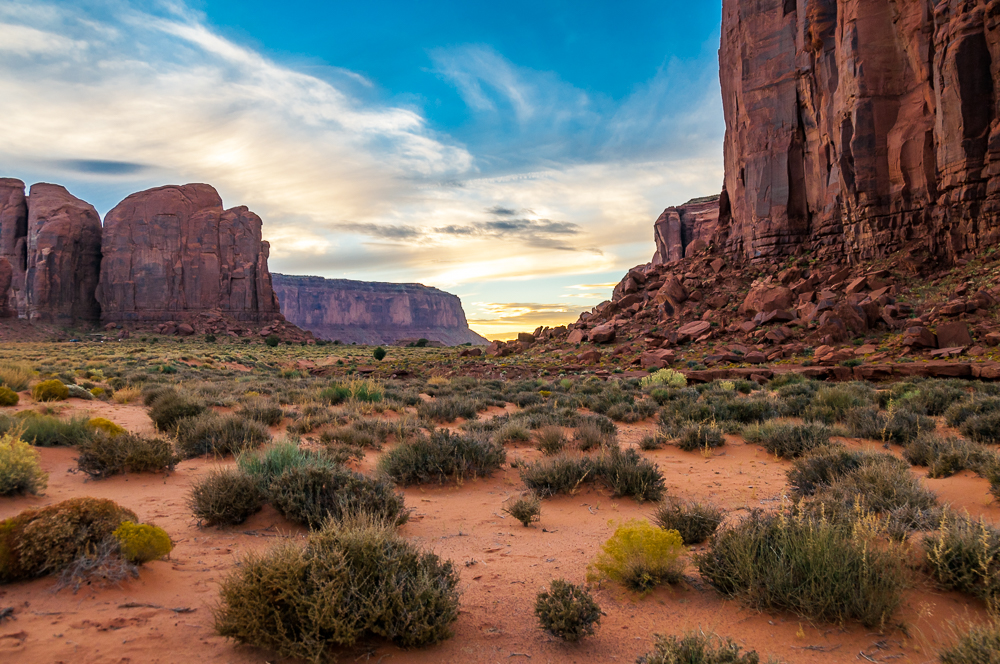 Dave Saunders
"Forget drones, it was more fun to hitch a ride on a small reconnaissance plane over Wadi Rum in Jordan to view a convoy of tourists retracing the camel hooves of T.E. Lawrence," says Dave Saunders.
"I'm always looking for interesting angles when photographing people and places around the world," adds Dave, whose images have been published by The Times and The Daily Telegraph.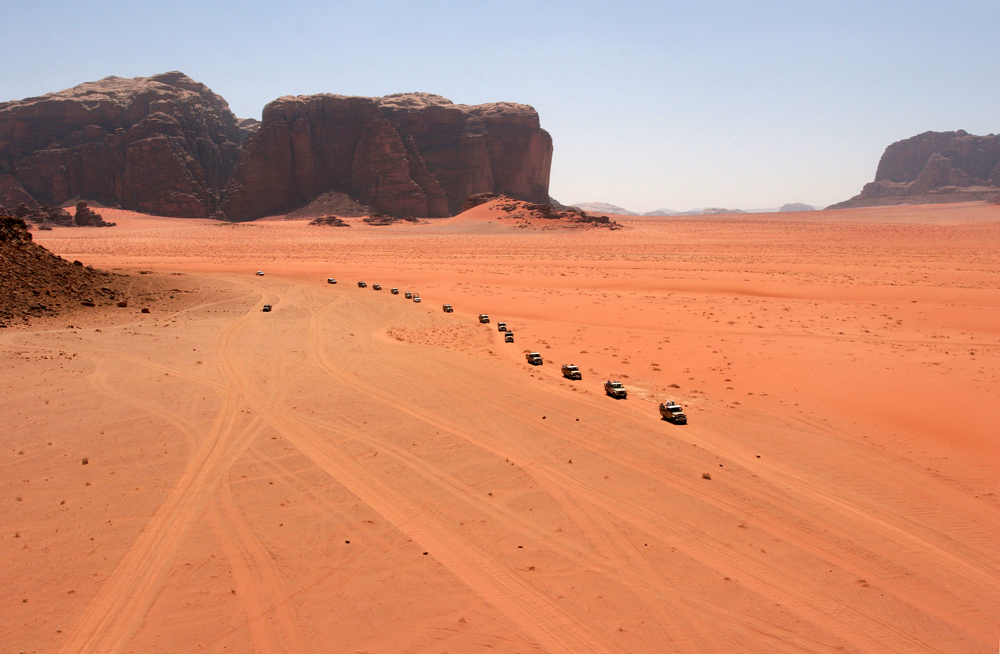 Lynne Coates
"My image was taken on a hot air balloon ride over the Sonoran Desert near Scottsdale in Arizona," says Lynne Coates.
"It was an amazing experience, with staggering views over the mountains and desert landscape, adds Lynne. A travel photographer and writer, producing travel features for lifestyle magazines, her work was most recently featured in Beyond Magazine.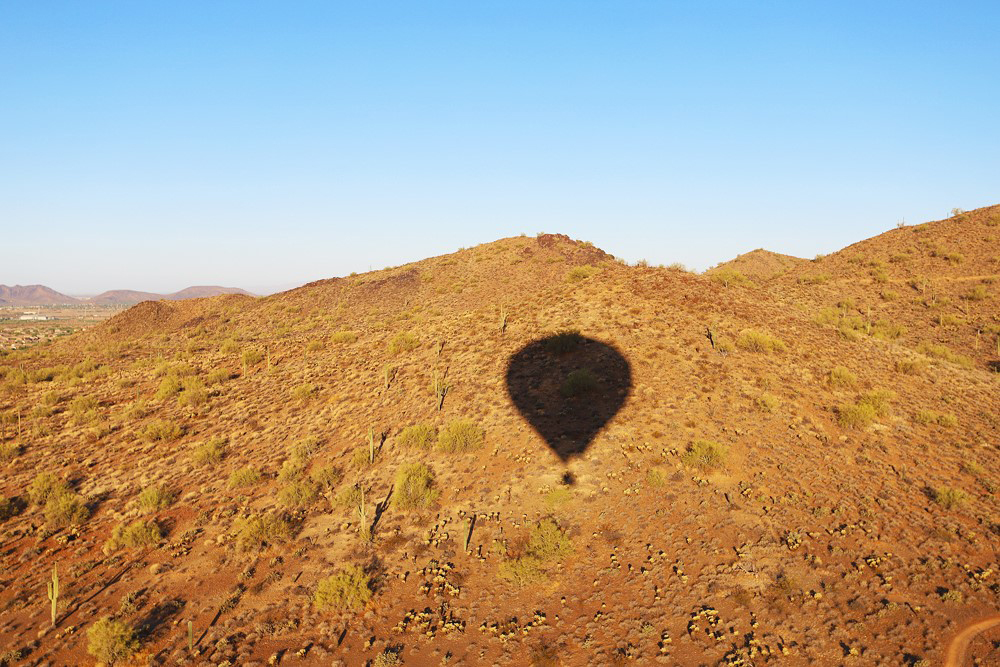 Ferne Arfin
"The Cirque du Gavarnie is an immense mountain amphitheatre in the French Pyrenees, south of Lourdes. It's 1,500 metres high, 3,000 metres wide and its tiered waterfall, frozen in winter, drops 422 metres, making it the tallest waterfall in France. This picture was taken in early March when the spring melt had not yet begun and the with the Gav du Gavarnie river was relatively shallow," says Ferne Arfin.
Ferne's photographs have appeared in the Los Angeles Times, easyJet's inflight magazine and on TripSavvy. They've also been published on The View From Chelsea.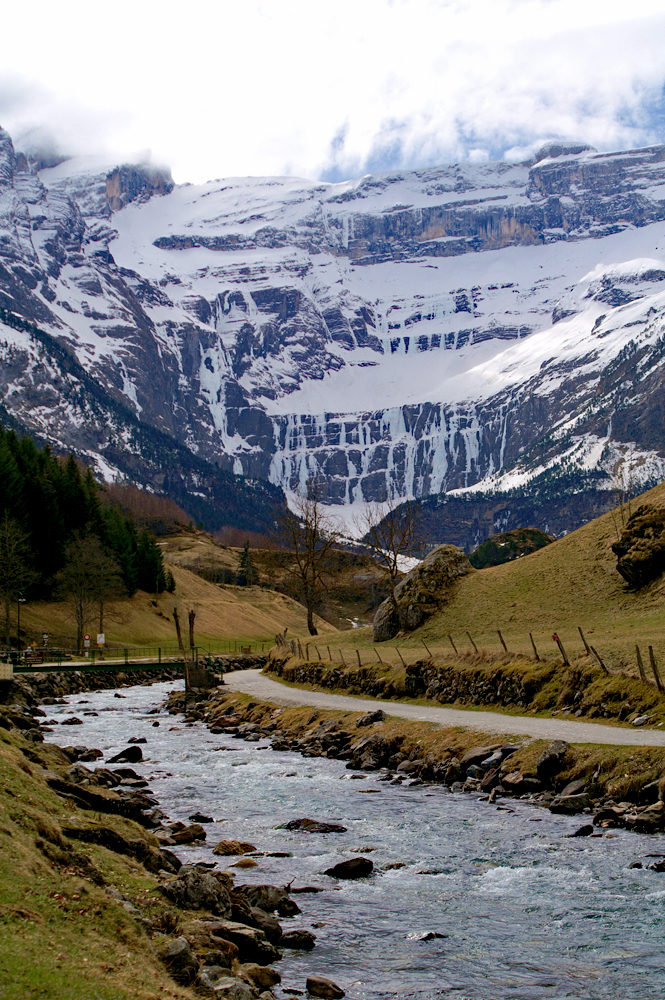 John Ruler
"Trail riders stop for a saddle-pack picnic amid the splendour of the Alberta Rockies, Canada. The flower-strewn foothills are a favourite setting for outdoor activities of all kind," says John Ruler of his image.
A horse rider for well over 40 years, John's images have appeared in a variety of equestrian magazines, including Horse and Hound.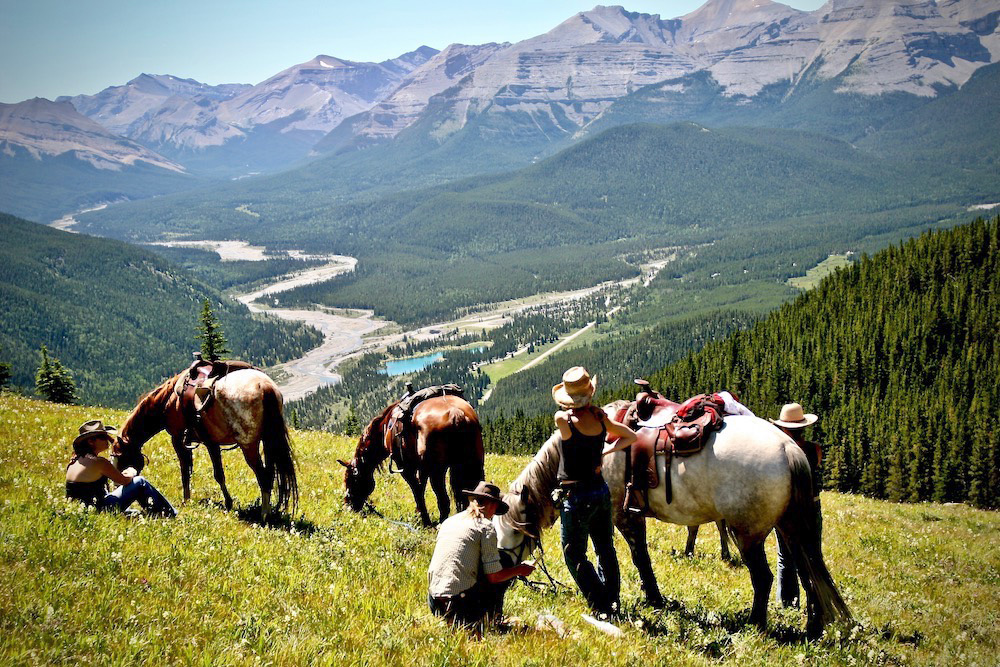 Paul Thomas
"My photo is of winter sun at Wroxham Broad on the Norfolk and Suffolk Broads in 2020. The home of the Norfolk Broads Yacht Club – normally busy with racing boats sailing these acres of waters, even during winter months – is deserted due to Covid-19. It shows the race box and a view of where races start. A solo boat is still there among empty moorings," says Paul Thomas, who has sailed there since he was 17.
Paul is a former Fleet Street journalist and boating magazine editor. He has been a Guild member for nearly 20 years and is now an 80-year-old associate.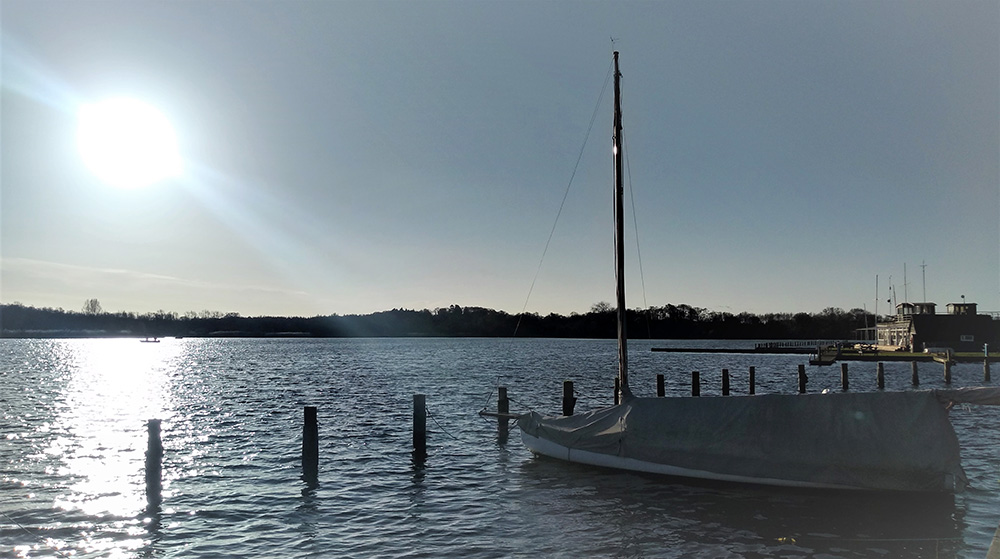 Bill Birkett
"The title of my photograph is 'Bonny Lass Away'. It shows an array of local Cumbrian characters at the start of the Grasmere Sports Hound Trail," says Cumbria-based Bill Birkett, whose work has been published in the likes of Cumbria Magazine and the Westmoreland Gazette.
"Pandemic permitting, the traditional Grasmere Sports remains a prestige event on the Lakeland calendar and draws an international audience and participants. This image is not included in The Grasmere Yearbook, which is available from my website and selling well despite COVID-19 restrictions," adds Bill who photographs mainly mountains and wild places.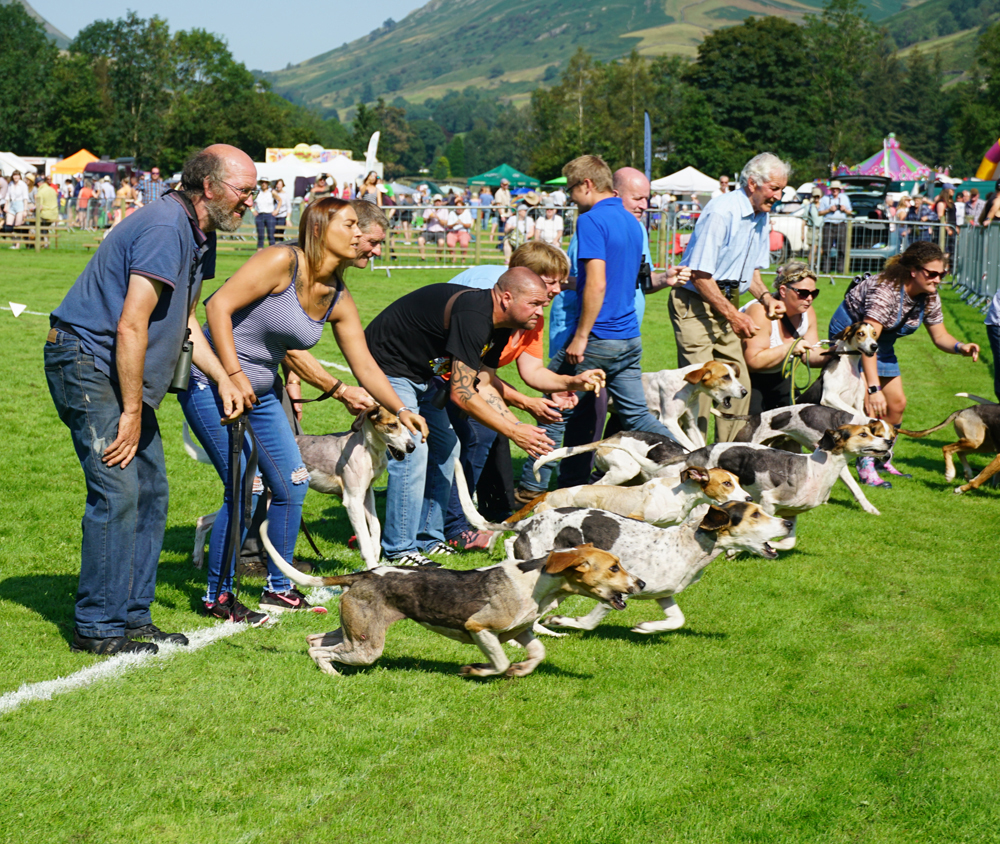 Simon Urwin
"This photo is of the Arher sand dunes on the island of Socotra, Yemen. In the shot, a young boy is seen climbing the dunes in search of some of his missing goat herd," explains Simon Urwin.
Simon's specialisms are travel and portrait photography. His work has been featured by The Guardian and BBC Travel.
Geoff Moore
"This is an aerial view of The Thousand Islands region in the St Lawrence River on the Canada-USA border," says Geoff Moore. This shot was taken through the cockpit's Perspex bubble by he was comfortable hanging out of the aircraft with doors removed.
An experienced travel photographer, writer and videographer, Geoff has thousands of images in picture libraries, selling and promoting his work worldwide. Geoff's blog, The Travel Trunk, contains a large amount of video content.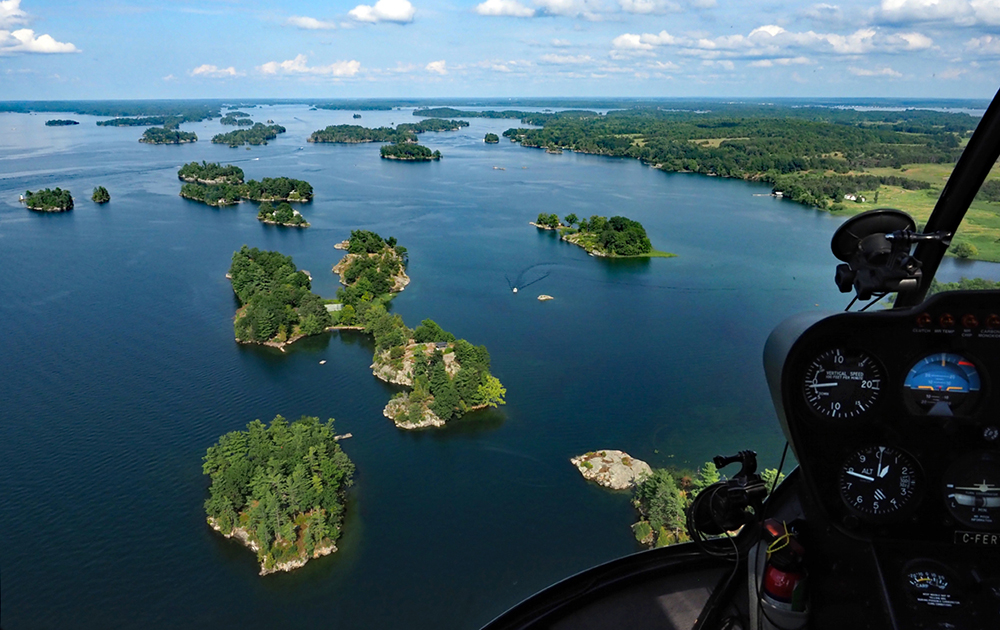 Sarah Tucker
"I was walking in Richmond Park with another yoga instructor who has three dogs. Everywhere we turned there were deer and stags," says Sarah Tucker, the author of The Redundant Travel Journalist.
"The creature shown got into a most violent fight with another stag. It lost but survived," adds Sarah.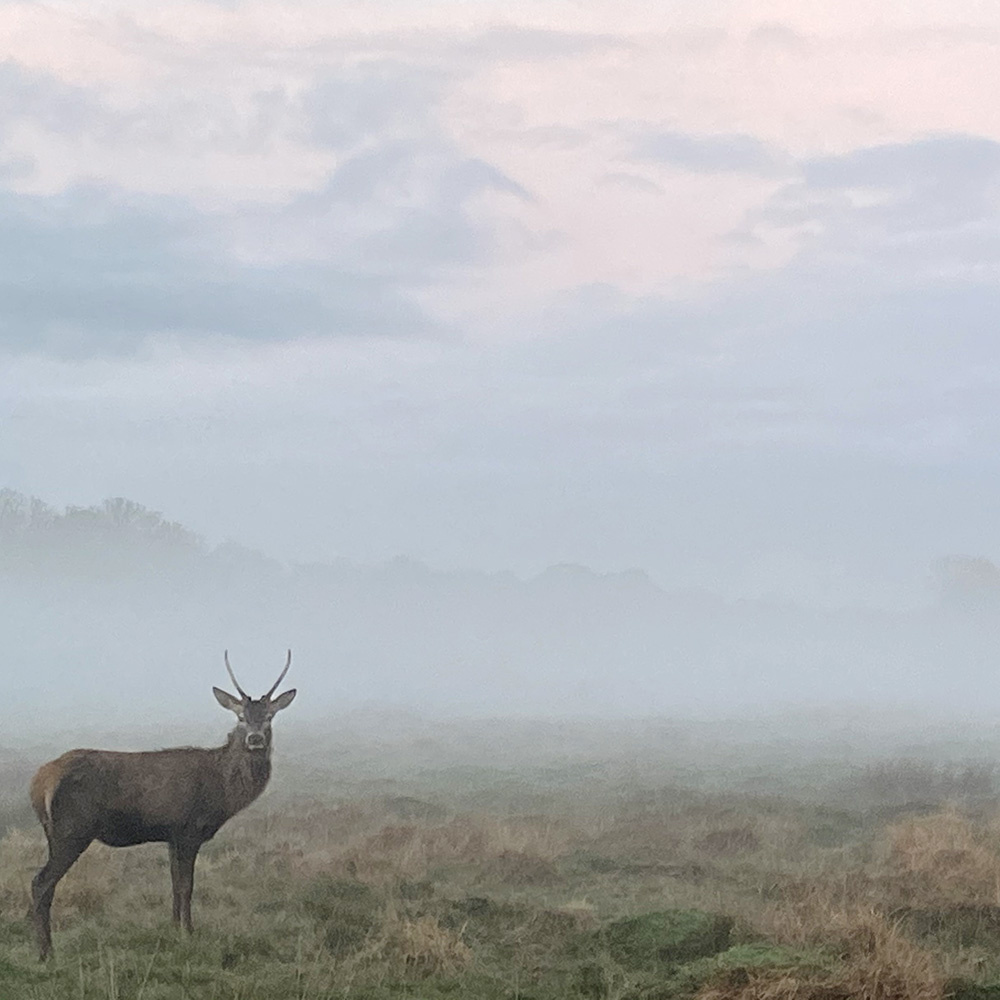 Sasha Arms
"The photo was taken on a dirt road outside Entabeni Safari Conservancy in South Africa. I jumped out of the car to take it just as the sun was rising as I was travelling back to civilisation, after spending a few days shadowing some incredible people learning how to be nature guides," says Sasha Arms.
Sasha is the author of Carl Goes London Islands, a book with stories about islands in the River Thames.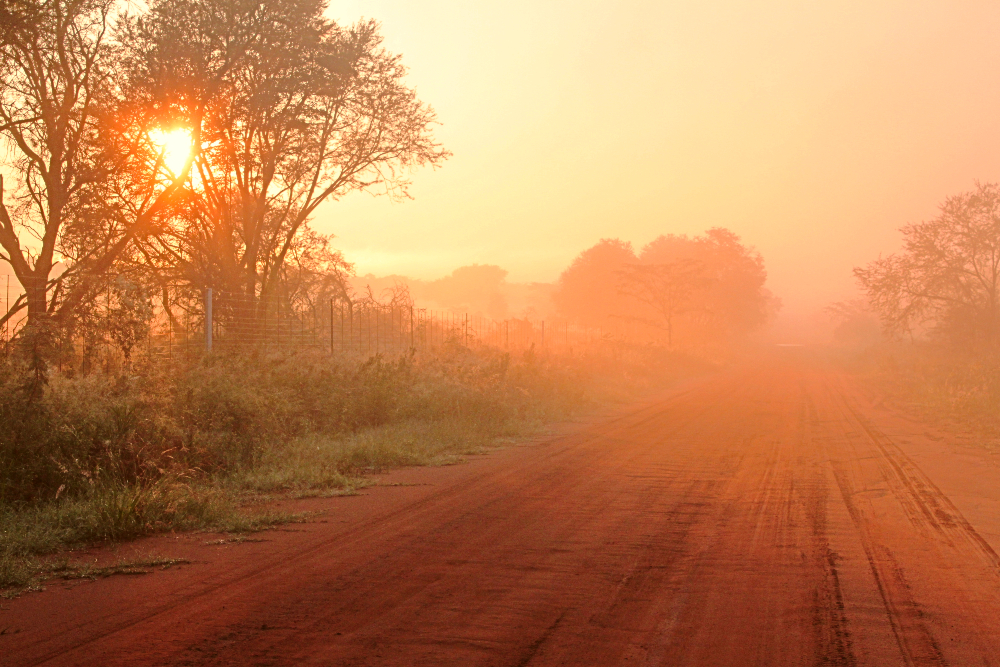 Richard Villar
"My image shows the White River National Forest in Colorado," explains Richard Villar, whose photography is generally of outdoor scenes and nature.
The photographer of this winter open space is the author of Winged Scalpel: A Surgeon at the Frontline of Disaster. His travel writing has been published by Silver Travel Advisor.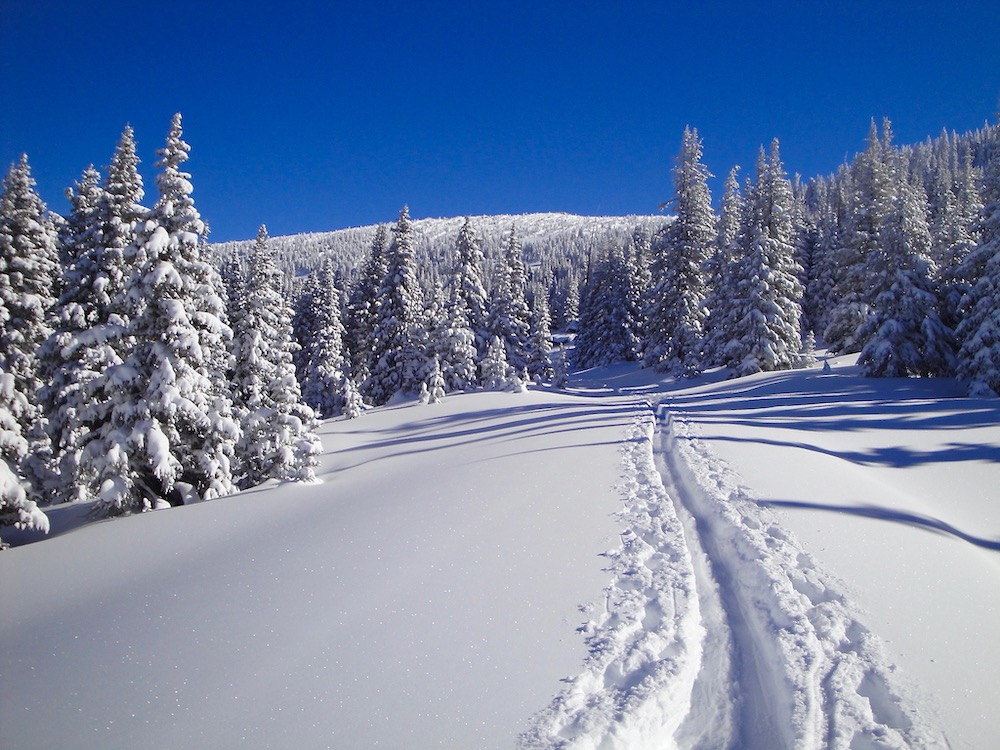 James Rushforth
"A lone vehicle travels along Ring Road in southern Iceland. The road – running parallel with the coast, soft sky, and blanket of fresh snow – presented the opportunity for a wonderfully minimalistic scene comprised of many horizontal lines, with some excellent symmetry," explains James Rushforth.
James is the author Photographing the Dolomites, a visitor guidebook and guide to photo locations in the Italian mountain range.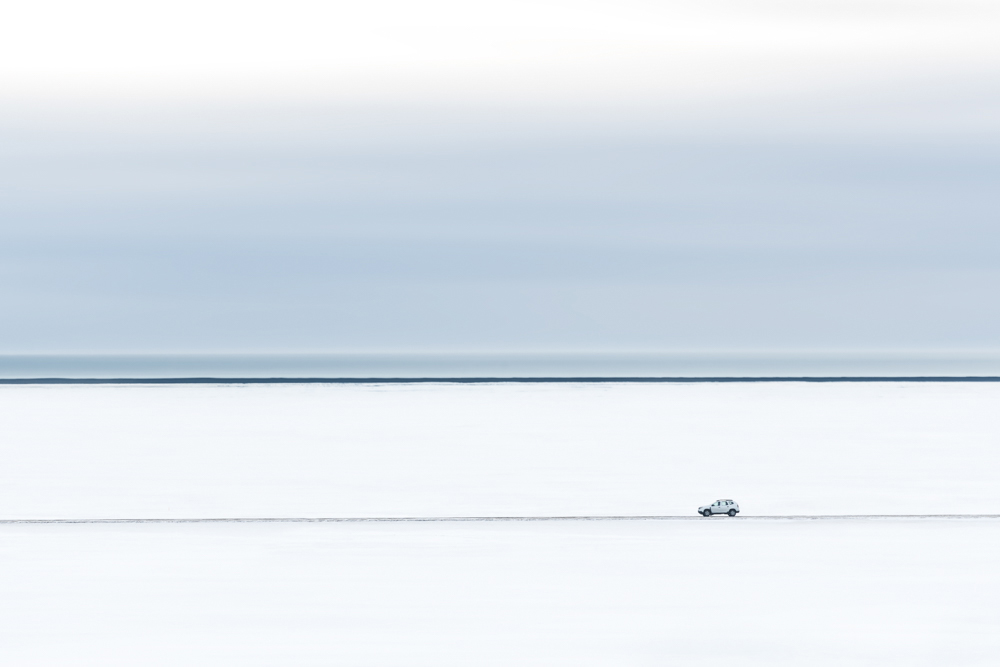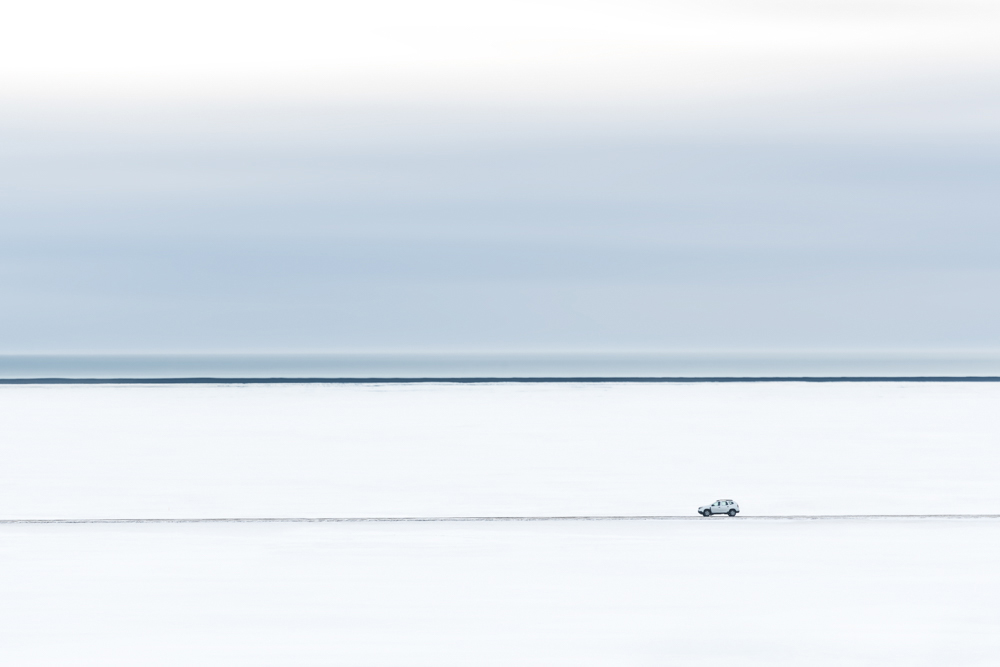 Tim Bird
"Lapland is often justifiably referred to as Europe's last wilderness, with open spaces as far as the eye can see. This shot was taken in northern Finland during the polar night – kaamos, as it is called in Finnish – when the sun never rises but casts beautiful and eerie light from just below the horizon," explains Tim Bird.
A writer and photographer, Tim has lived in Finland since 1982. He has contributed regularly to Finnair inflight Blue Wings and This is Finland. He has covered Finland and the Nordic and Baltic regions for hundreds of books, magazines and other publications.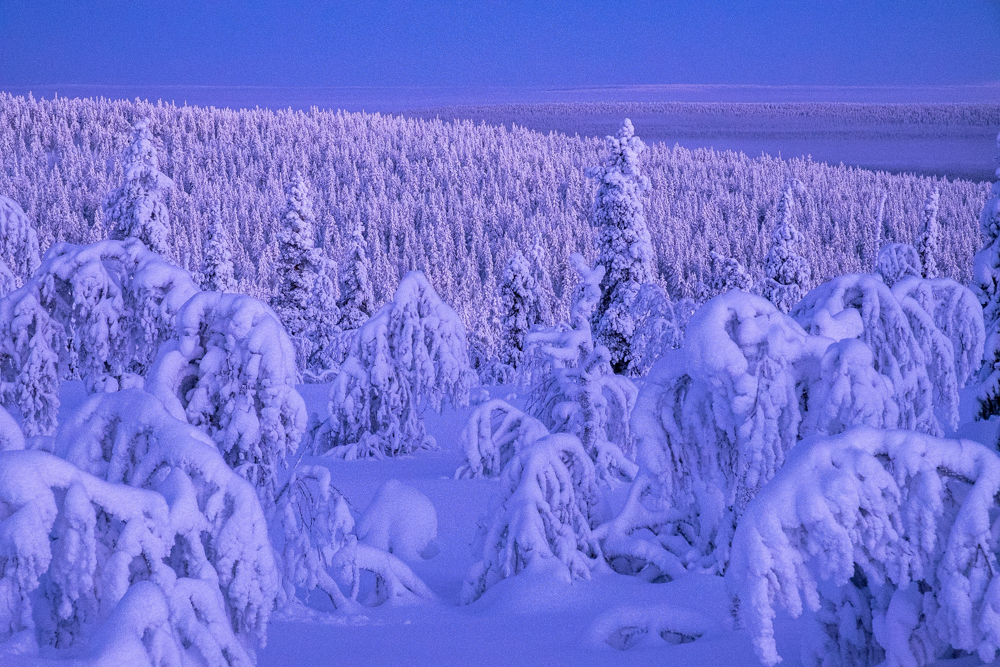 Stuart Forster
"My image is of Percé Rock off Quebec's Gaspé Peninsula in Canada. I was on Bonaventure Island at the time. The island has one of the world's largest colonies of northern gannets and observing the birds there proved fascinating," says Stuart Forster, who visited Canada frequently prior to the current pandemic.
The North East England-based travel photographer has had images published by National Geographic Traveller and The Washington Post.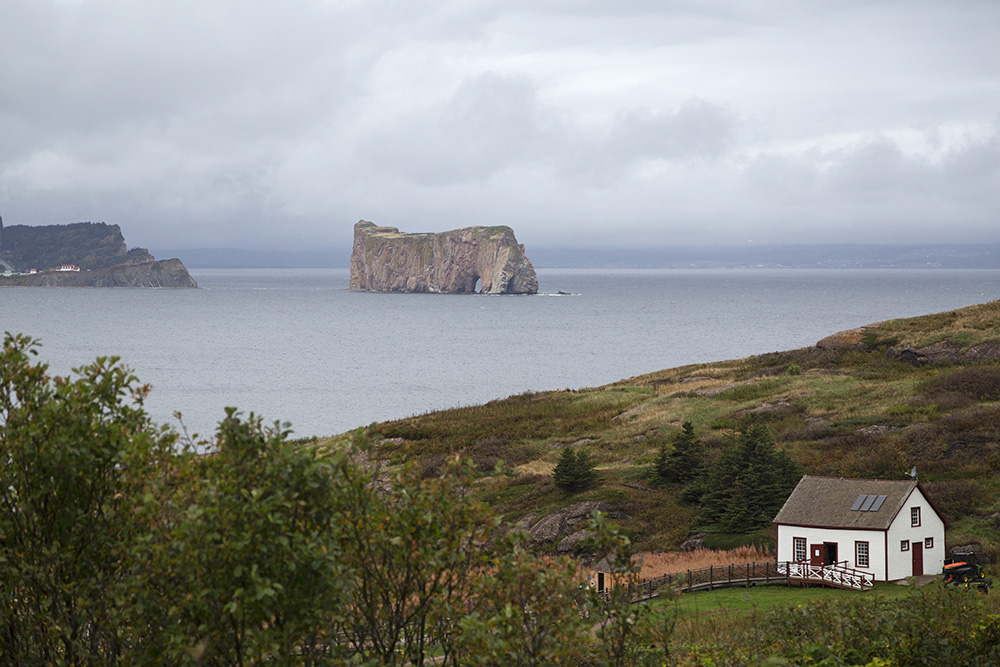 If you enjoyed this online photography exhibition why not view more of our photography exhibitions?
Award-winning features writer for consumer magazines. trade publications, national newspapers and online travel sites. Stuart's blog, Go Eat Do, focuses on travel and food. He is the director of a photography company (whyeyephotography.com).
Stuart is based in northeast England, so ideally placed if you're seeking a travel writer from Newcastle, County Durham or Northumberland. He covers elsewhere in northern England or southern Scotland.
Additionally, Stuart specialises in Canada, the Netherlands and Germany. He speaks fluent German. He lived in India for five years so has in-depth experience of South India.
Contact Stuart for features relating to travel photography, beer and brewing, city breaks, driving holidays and perspectives on spa tourism.