The BGTW Photographer of the Year 2018, James Rushforth recalls some of his travels as he shares some of the stories behind the images in his winning portfolio.
An unusual perspective on Lake Garda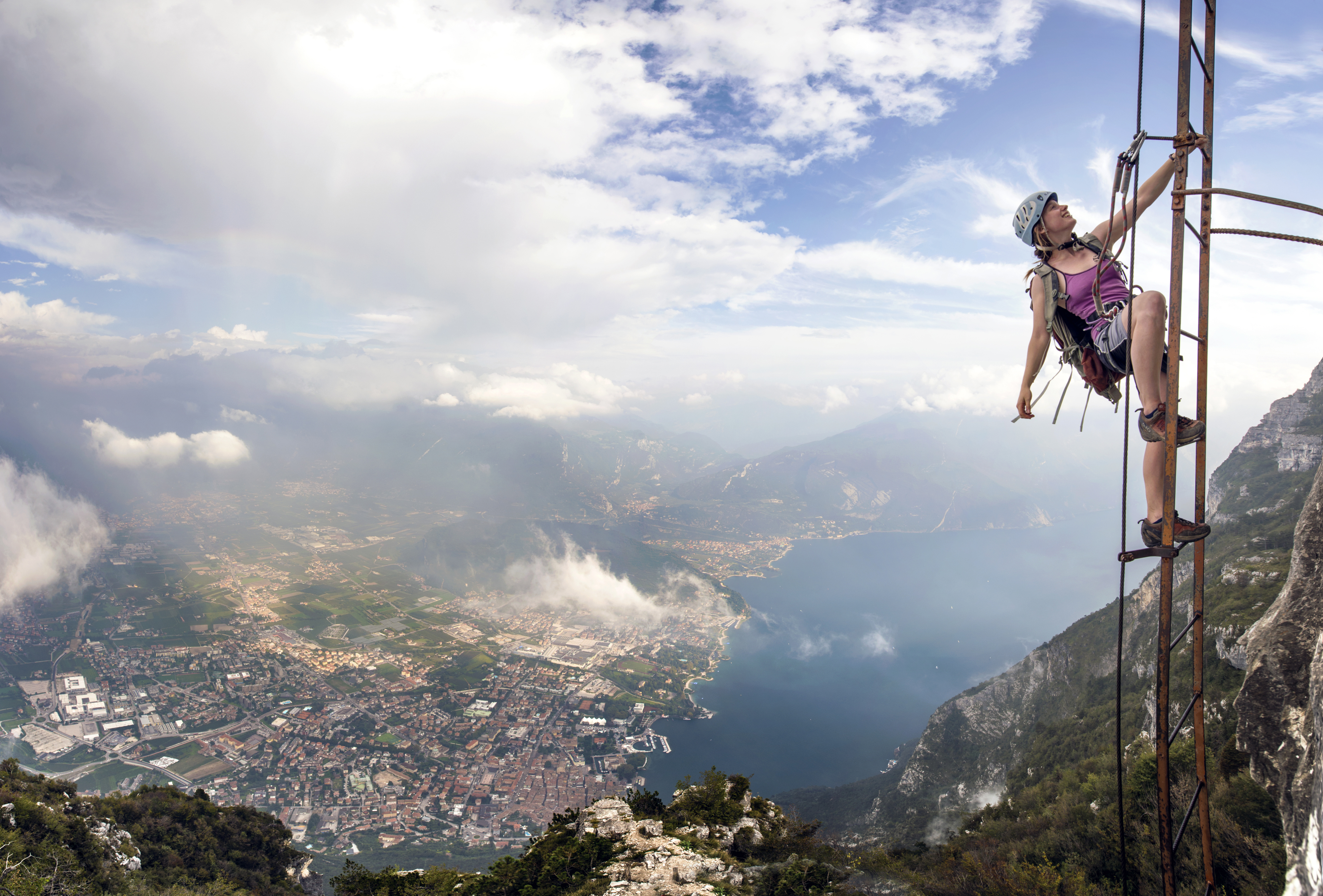 This photo was taken above Lake Garda on the Via dell'Amicizia (Friendship Route), an excellent via ferrata. The route is sometimes also called the 'Via del Centenario Sat'. The ladders climb a steep 850m-high wall; several of the ladders are just over 70m high and have over 100 rungs. Lake Garda and the town of Riva can be seen below.
Mary's Shell long exposure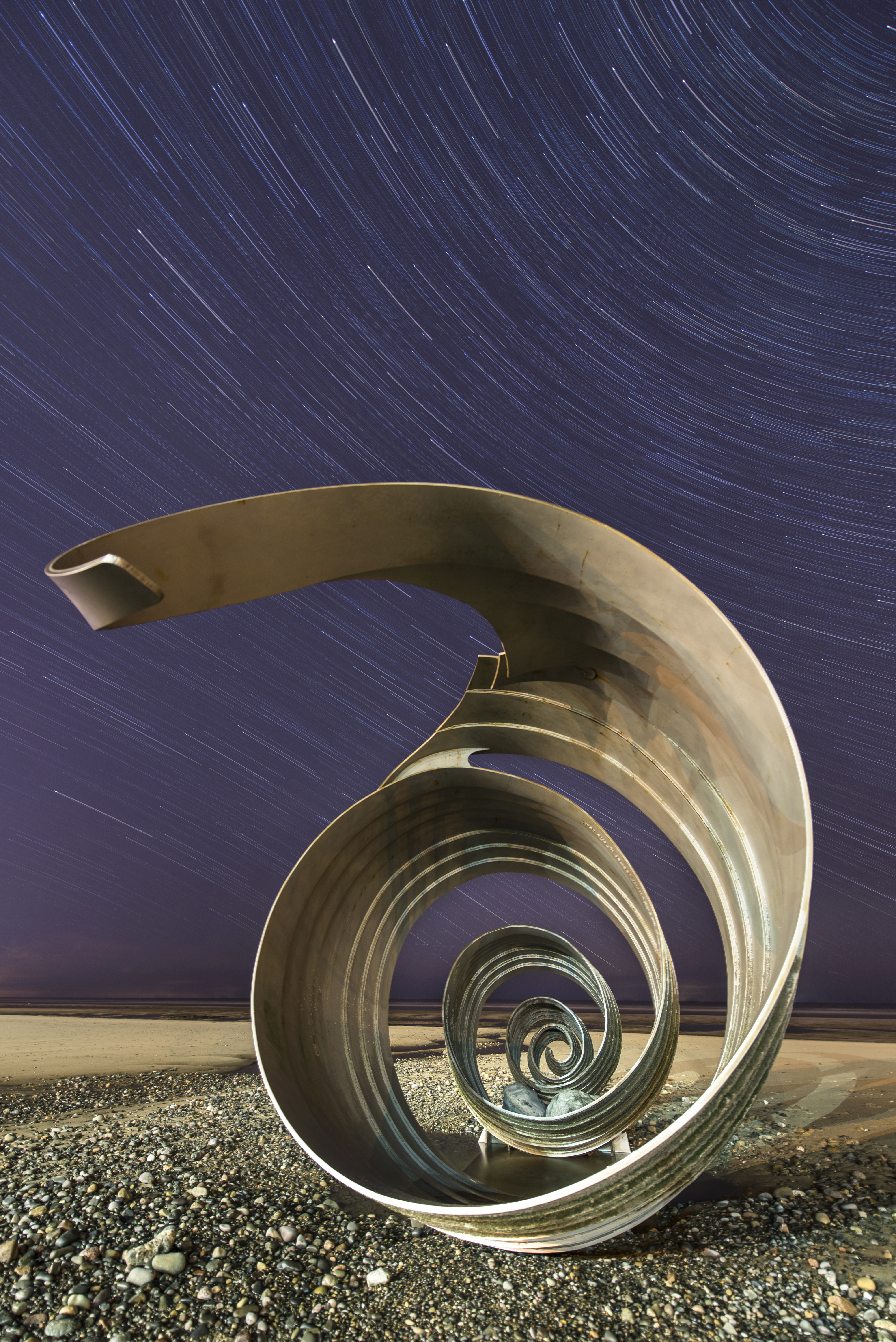 This was a 40-minute exposure of Mary's Shell, a fantastic sculpture located on Cleveleys Beach in Lancashire. The shell is 8m long, 4m tall and weighs 16.5 tonnes. The sculpture is part of the 'mythic artwork trail' and is one of several superb pieces based on the 'Sea Swallow' children's story book.
Háifoss Sunset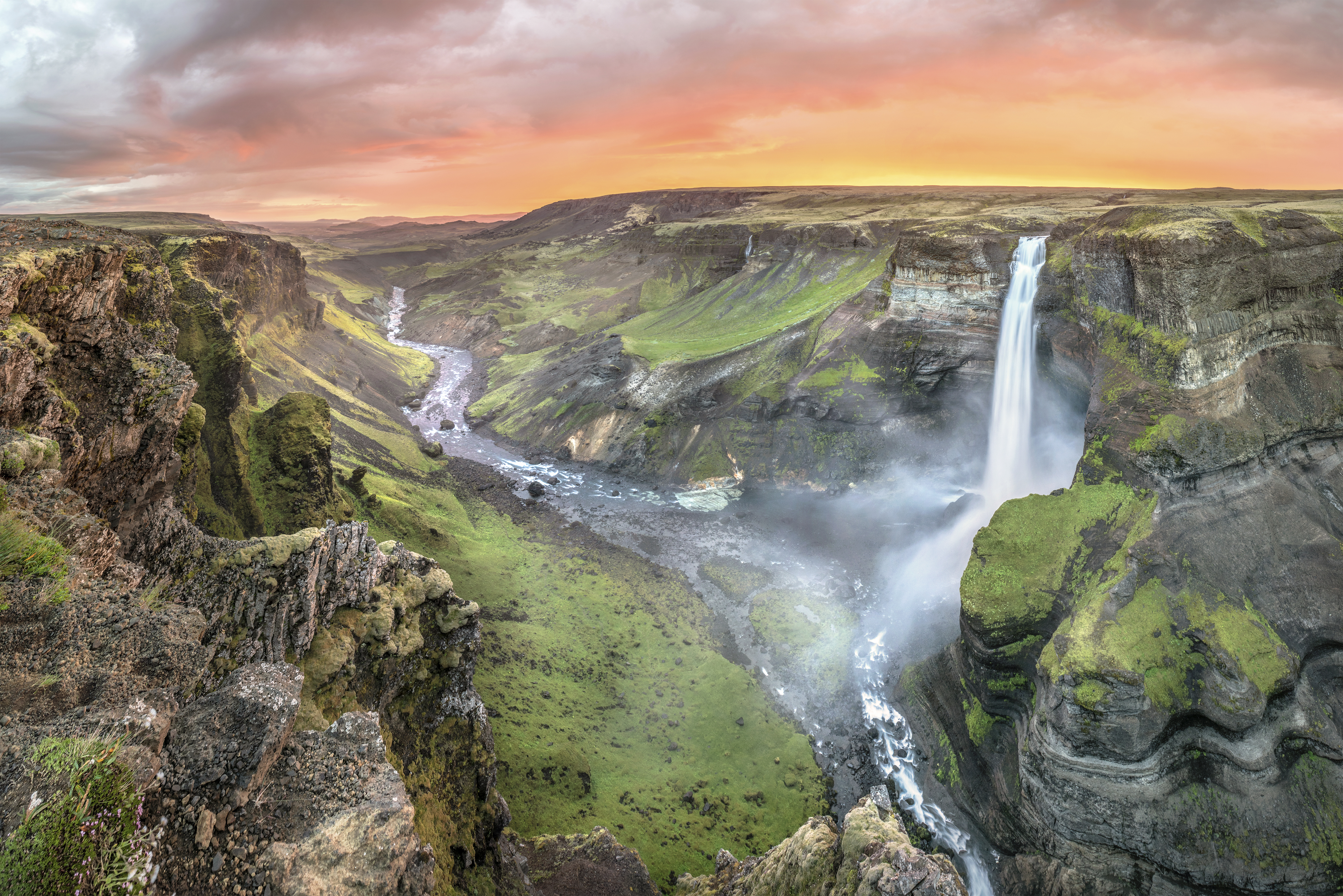 Located near the soon-to-erupt Hekla volcano, Háifoss as the name implies is one of the highest waterfalls in Iceland dropping, 122 meters into the Fossárdalur valley. The Fossá river, which forms the cascade, is a spring water tributary of Iceland longest river, the Þjórsá, which originates at the Hofsjokull glacier.
Hiking in the Volcanically Active Kerlingarfjöll Mountains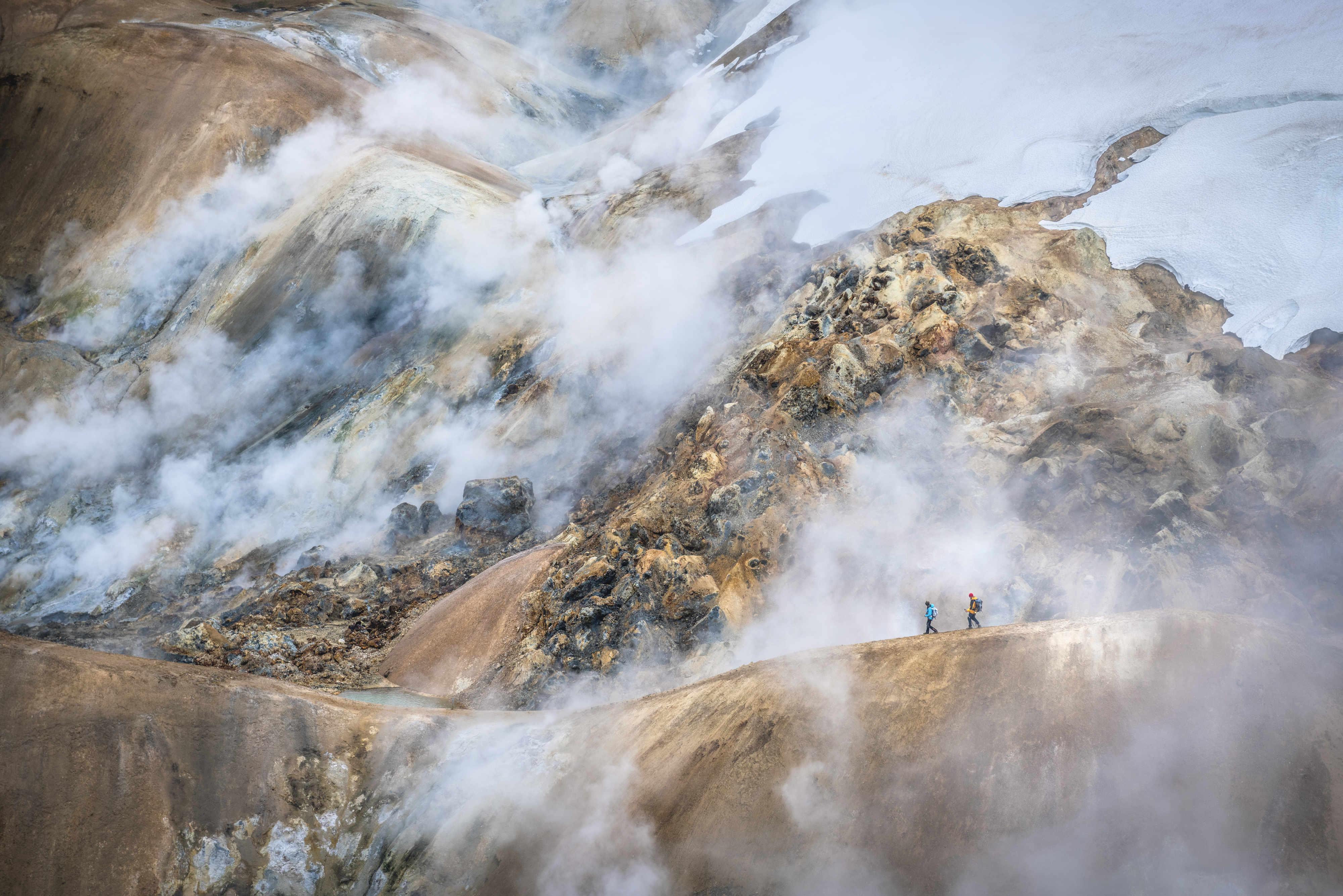 The Kerlingarfjöll mountains are part of the Tuya Volcano System that covers an area of 100 km2 in central Iceland. The area is characterised by numerous hot springs that contrast well with the vibrant red volcanic rhyolite that colours the slopes. There are several excellent hiking trials that cross and explore the geothermal fields.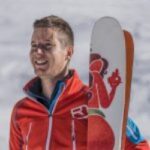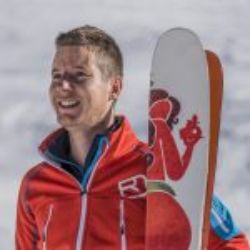 James Rushforth is an experienced and professional climber, mountaineer, skier and high-liner. An acclaimed photographer and three times published author who has worked with prestigious publishing houses, Rockfax, Cicerone Press and FotoVue. James has won 12 international photography competitions, the latest of which at the prestigious Siena International Photo Awards; published work for numerous magazines and papers including National Geographic, The Times and The Daily Telegraph; written tutorial and blog posts for a number of popular media platforms such as Viewbug and 500px and appeared as a judge in several global competitions. Despite living in the UK James spends much of his time exploring the Italian Dolomites and has come to establish himself as one of the leading authorities on the region, particularly with regards to photography and extreme sports. If you would like more information on James' work or would like to enquire about any of his other services, including specialised outdoor photography shoots, photography advice, books or articles, tutorials, blogs, graphic design and editing, please don't hesitate to contact him. James Rushforth is part of the Norrøna Pro Team and is kindly supported by Breakthrough Photography, Landcruising and Hilleberg.