Here at the British Guild of Travel Writers we've scoured the internet for some top gift suggestions for travel professionals and their families to both gift and receive. We hope it will also be inspirational for anyone looking for travel-related gift ideas. And we've sourced some great discounts especially for BGTW members. Just log-in to access the special discount codes for some products. Want to become a member? Find out how to here
A luxury refillable journal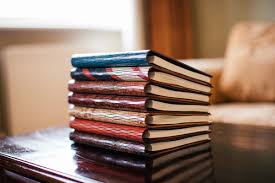 Members get a generous 20% off these beautiful hand-crafted refillable journals from luxury stationery company, Bark & Rock. They combine nature and craftsmanship to create some of the most luxurious journals, notebooks, and photo albums on the market. The handmade journals take over four days to create and last a lifetime. The refillable journal covers are made from luxury wood veneer chosen from across the world and made in the Surrey workshop.
A taste of Spain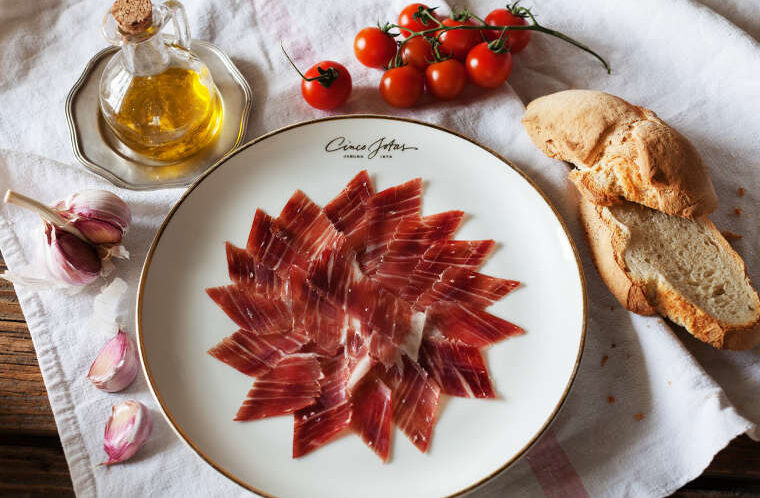 Add a touch of Iberia to your Christmas table with this authentic 100% jamón ibérico from the historic family business Cinco Jotas. Made with true craftsmanship, Spain's national treasure – Cinco Jotas' acorn-fed 100% jamón ibérico – is favoured by some of the world's top chefs and restaurants. It was served to Hollywood's VIPs at the 2019 Oscars by Chef Wolfgang Puck, it is José Pizarro's ibérico ham of choice, featuring in all his acclaimed London restaurants and cookbooks, it graces the menu at Nieves Barragan's Michelin-starred Sabor as well as 47 other Michelin-starred restaurants around the world. Members get 10% off their online order until December 11.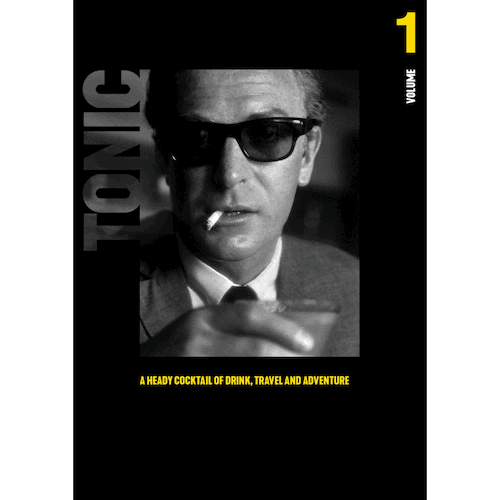 A much needed Tonic
Tonic is a brand new drink and travel magazine. Its founders pooled their passion – and life savings – to send award-winning writers from The Guardian and The Spectator to Haiti, North Korea and the final frontiers of booze. The result is a 144-page journal packed with long-form travel-drink-adventure tales. Tonic's highly collectable first issue will leave you thirsty for more. A special 10% discount is offered to members on any annual subscription purchased.
A novelty spinning globe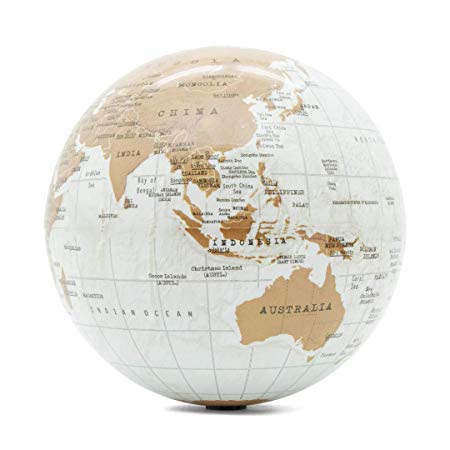 This "magic" spinning globe from Stanfords can sit on your desk and distract you from your work as it turns on its own (OK, with the help of an AA battery). Or it can be used by family members to find out where you are in your absence.
And don't forget BGTW members can obtain a 10% discount by producing a valid membership card when paying for goods in their Covent Garden and Bristol stores, or by inserting the code BGTWSTAN18 when checking out online at www.stanfords.co.uk.
Gin, of course
In 1999, long before gin became fashionable, the eccentric Martin Miller (whose hotels many Guild members stayed at) set about creating a premium gin. Using pure Icelandic water and twice distilled botanicals (once with the juniper and earthier botanicals and a second time with the citrus notes) his gin has won more awards than any other in the past 10 years. Gift it in this beautiful gift box with an image of the Aurora Borealis taken by the iconic night sky photographer, Babak Tafreshi, which features the Kirkjufell mountain and waterfalls on Iceland's rugged western coastline, during the most intense display in more than a decade. Available in Waitrose, Morrisons and Sainsbury's or online at Ocado.
Or one from Scotland's most northerly distillery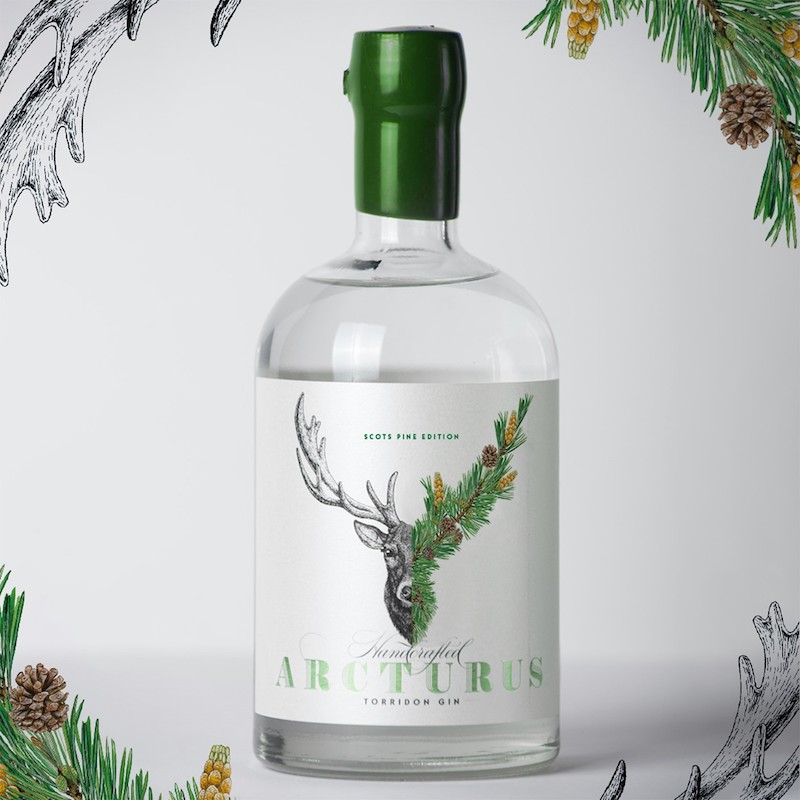 How about a bottle of Arcturus? produced by Scotland's northernmost distillery Dunnet Bay, for The Torridon Resort in the Highlands. The award-winning gin was named after the fourth brightest star in the sky.
Available through the Arcturus website and in The Torridon's classical Whisky & Gin Bar, the original expression is distilled with Scots lovage, kelp seaweed, rowanberries and bilberries, and blended with pure Scottish loch water.
However, you might want to try the new Arcturus Scots Pine, which brings together the flavours of ancient pine, lemon verbena, juniper and rosemary.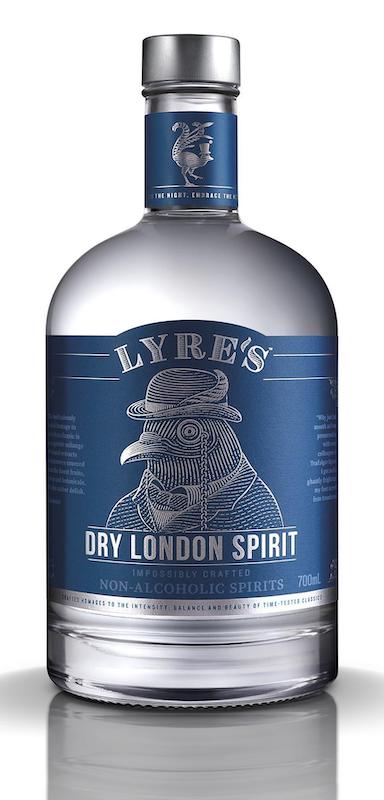 Or a non-alcoholic alternative ….
The new non-alcoholic Dry London Spirit from Lyre's lets you enjoy all the flavour of a classic gin and tonic without the hangover the next day.
Great for cutting down on your alcohol consumption or as a gift for sober friends.
This spirit has aromatic, floral flavours of juniper and citrus, while notes of pepperberry adds warmth and delivers a generous, dry finish.
Enjoy as a classic G&T with a wedge of lime or mint to garnish.
Keep your tech in check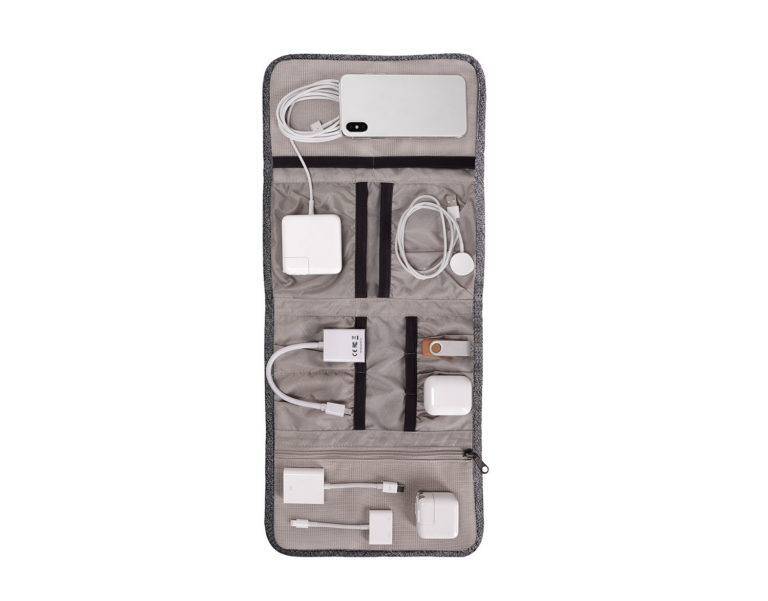 This nifty STM Dapper Wrapper is a clever canvas pouch that keeps any cables and tech accessories or bits and bobs neatly organised in one place.
Say goodbye to scrabbling around in the bottom of your bag for the all important charging cable.
Featuring multiple pockets and storage compartments, it is water and dirt repellant thanks to the C6DWR coating applied to the environmentally friendly fabric. Chose between granite black, blue or wine colour
Ethical Christmas coffee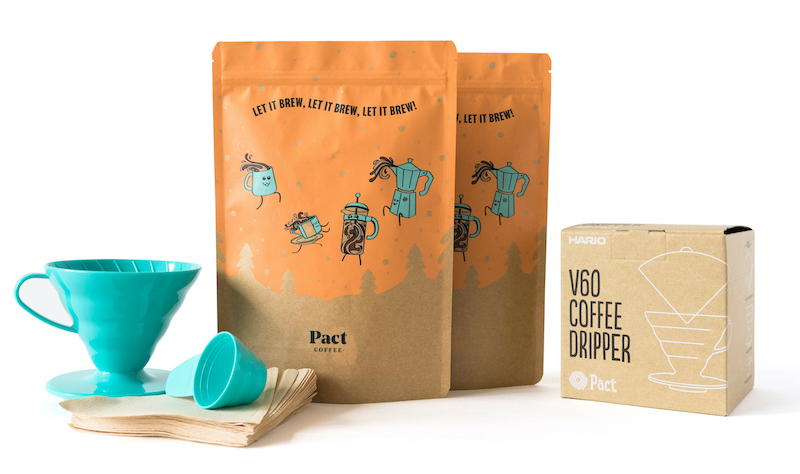 Pact is a leading speciality coffee service that provides bespoke and flexible plans for coffee lovers. Sign up and you can get coffee that is roasted, ground, packed and delivered fresh to your door within seven days. And the good news is they pay at least 25%-125% above Fairtrade price to secure their farmers' livelihoods. You don't need to sign-up though to give or receive their coffee this Christmas. Their Coffee Newbie gift set includes two packs of their special Christmas blend, which has notes of Christmas pudding and a classic V60 dripper to make it on either a mug or a jug. And 50p from each sale goes to Bowel Cancer UK.
Get a free V60 when you sign up to a plan with the code: FREEBIEV60
A versatile Travel Wrap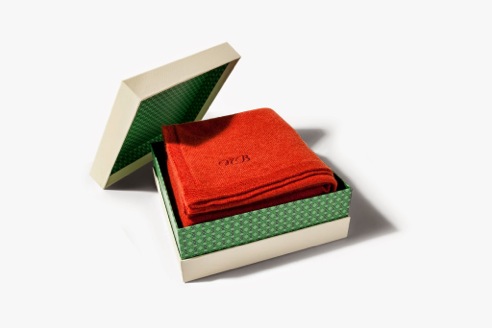 This Travel Wrap is such a multi-purpose travel item. A blanket on a plane, a night-time shawl, something to sit on on the beach – it can even be used as a sheet over suspicious-looking bedding in a hostel.
Made of 100% Scottish cashmere it is incredibly lightweight and yet toasty warm when you need it to be. Lots of different colours available for both men and women. Members get 10% off until December 16 using the code TRAVELWRAP10
Fill your stocking with better sleep
A novel idea for a stocking filler, b.'s sleep shots features their popular CBD tincture in a handy travel size vial.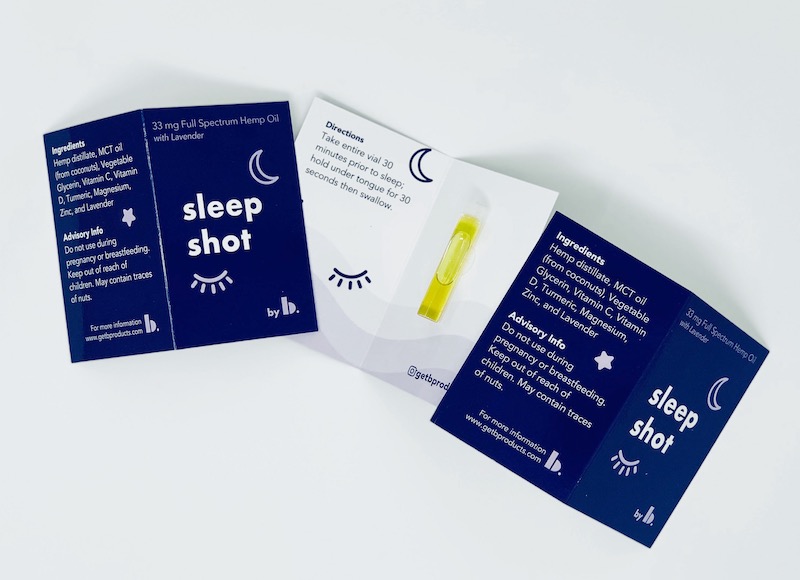 Sold in packs of 4, b's sleep shots are single-use CBD "shots" that are adequately dosed and measured into a vial to ensure that you relax and get the sleep that you need while on the road.
Unlike traditional sleep aids, these sleep shots will just improve your quality of sleep rather than make you feel groggy if you don't have enough sleep. Along with the CBD, the tincture is infused with multivitamins, minerals and adaptogens such as lavender, turmeric, Vitamin D, Vitamin C, zinc and MCT oil derived from coconuts. Members can use the discount code is BSLPY4XMAS to get 20% off anything from the website (getbproducts.com)
A hammock the size of your fist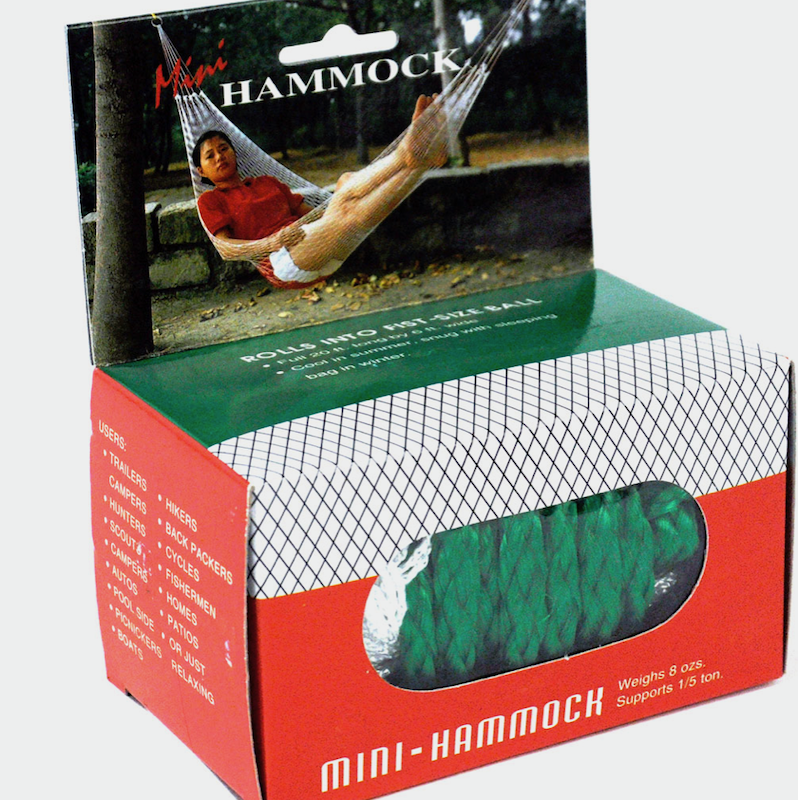 Enjoy a relaxing swing in a hammock wherever you go with this Mini Hammock from Stanfords.
It rolls into a fist-sized ball when not in use, but expands to a full 20ft long, 6ft wide hammock that can be secured to just one overhead support if only one is available (the other side can be stretched out onto the ground).
And don't forget BGTW members can obtain a 10% discount by producing a valid membership card when paying for goods in their Covent Garden and Bristol stores, or by inserting the code BGTWSTAN18 when checking out online at stanfords.co.uk.
Gift your own images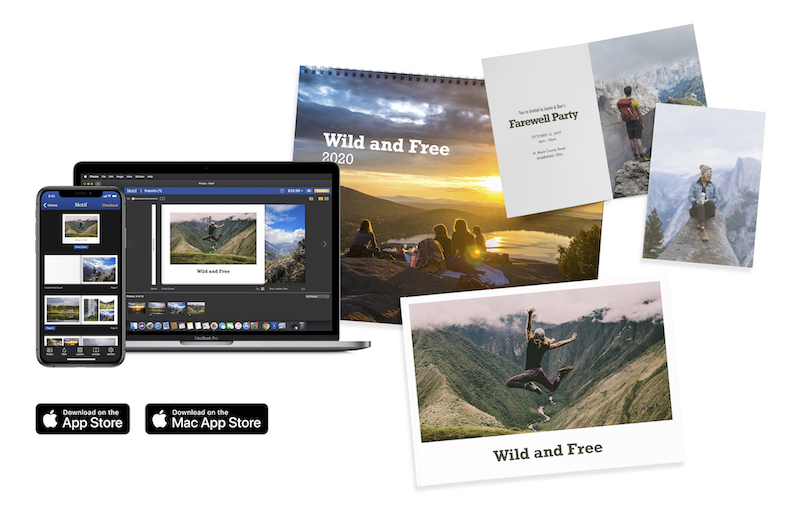 One thing travel professionals aren't short of is stunning imagery. Motif Photos is a new photo printing app that automatically syncs with your photos and existing albums to make creating personalised photo books, calendars and cards easier than ever.
If you are using a Mac it automatically syncs with your photos and determines the best images to use, as well as providing intuitive editing tools, and easy-to-use personalisation.
20% off (with free standard shipping) with the code: TravelWritersMotif. This code is redeemable until 30/02/2020.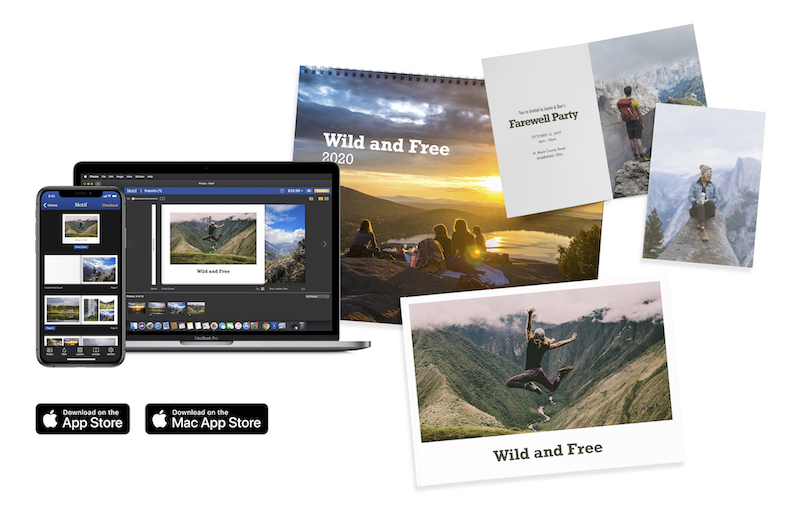 A straw to turn any water into drinking water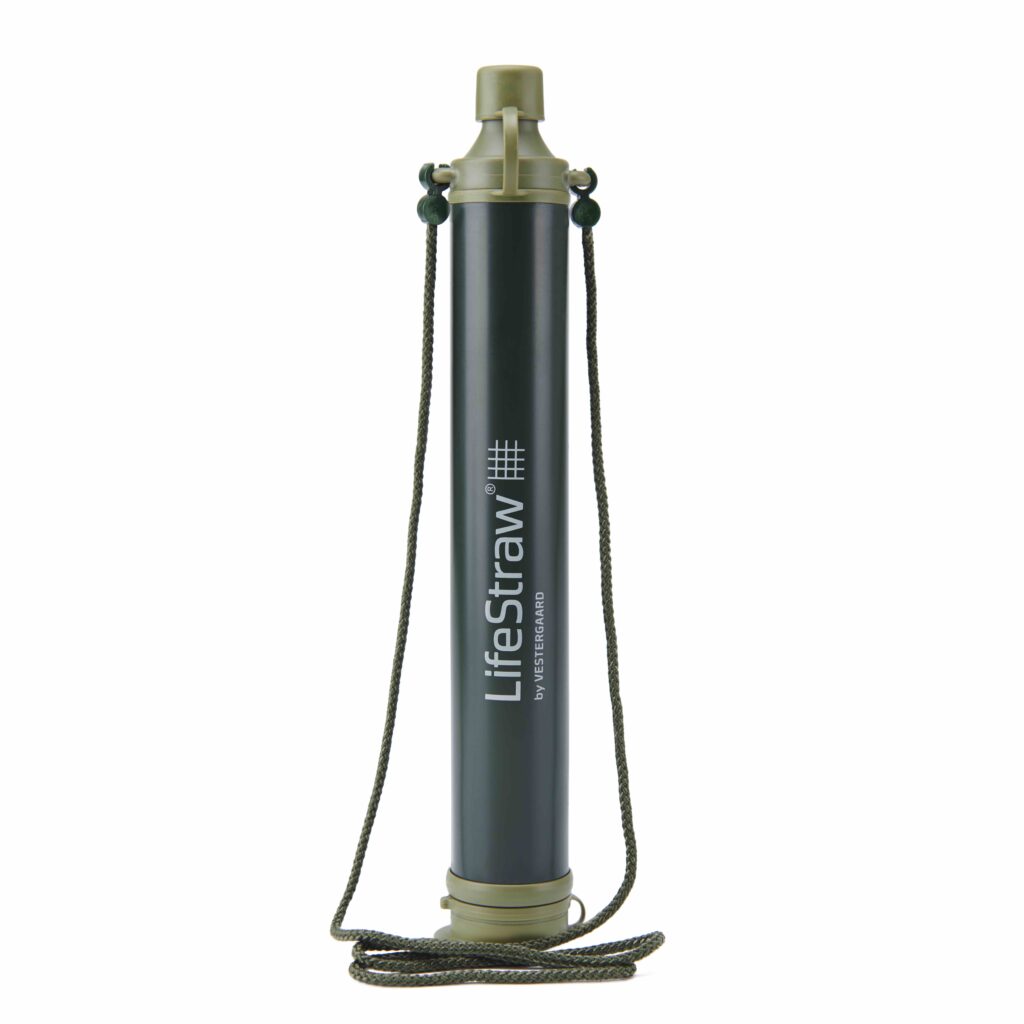 This is the perfect companion for walks in the UK or abroad when you don't want to carry gallons of water: stick it in the water source and suck. Hydrated. The ultimate survival tool, the LifeStraw Personal removes bacteria, parasites and microplastics from all fresh water sources. Durable and ultralight, the long-lasting filter has no shelf life and will filter 4,000 litres of drinking water – enough to last an individual for over five years of use. The LifeStraw Personal is easy to clean and store. For every LifeStraw product purchased, a child in a developing country receives clean, fresh drinking water for an entire school year.
Take your own food on the plane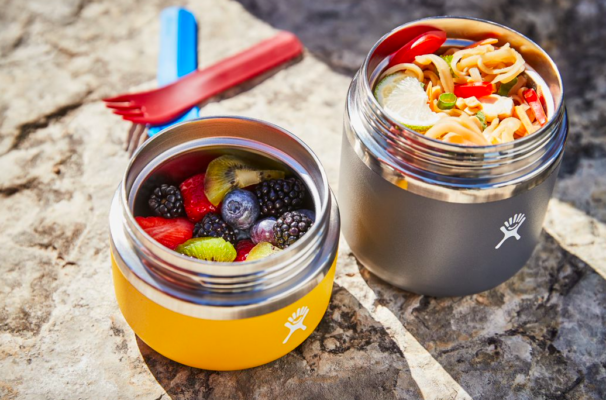 A good food jar should be easy to open, convenient to eat from, keep ice cream cold and pasta hot and it should travel without leaking or breaking. Hydro Flask's new insulated food jar ticks all those boxes. TempShield double wall vacuum insulation keeps what's inside hot or cold for hours. It's leakproof, no matter how you pack it, and the design is durable thanks to a stainless-steel construction that won't retain or transfer flavour. The jar-like shape is easy to open and convenient to eat from all while looking great.
Glasses no thicker than a credit card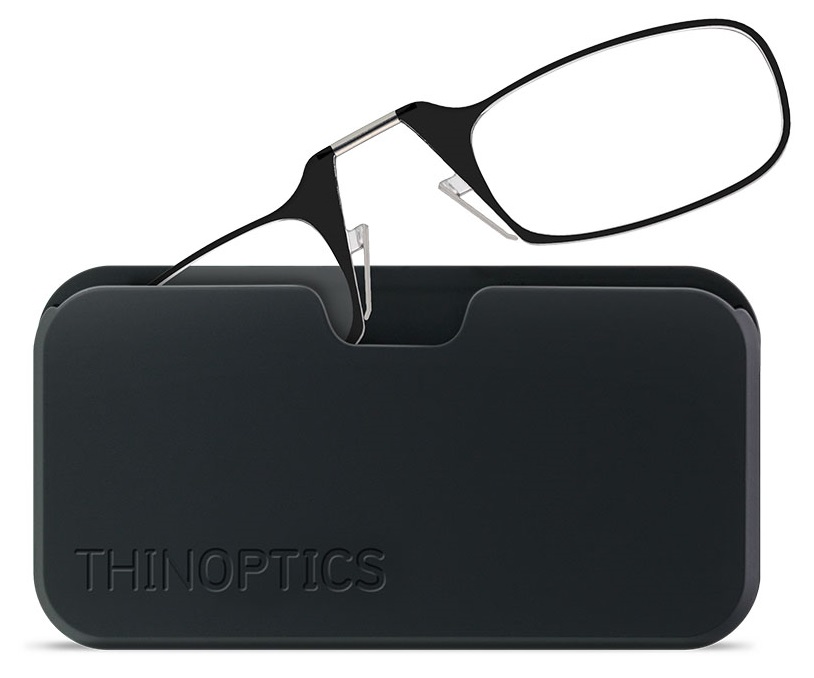 No more squinting at price tags, food labels and menus because you've left your glasses at home again. At only 4mm thick, ThinOptics are the world's thinnest, lightest, and most portable reading glasses that can fit on or in phones, keys, wallets, or anything else that's always with you.
Ultra-slim, sleek and flexible, these handy little reading glasses slip into a special pod that can be kept easily in your wallet, pocket or stuck onto your mobile phone so that they're right where you need them. Members get a massive 25% off throughout the site www.the-body-doctor.com.
A mask for tired eyes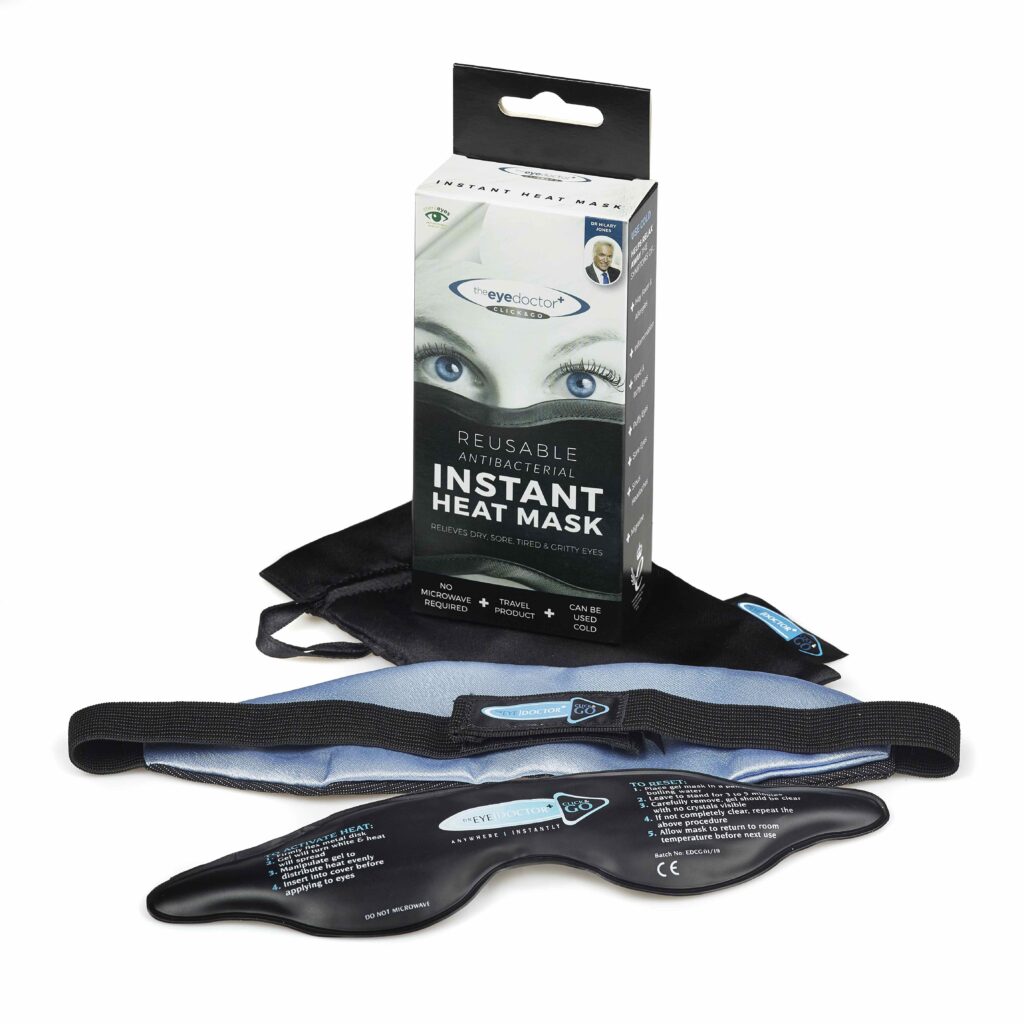 For travellers who suffer with allergies or dry eye disease which can be worsened in dry climates, and air conditioned environments such as hotel rooms, the new Eye Doctor Click and Go eye mask has its own heat activation system to produce a soothing, warm eye compress to rejuvenate sore, tired, itchy eyes. The Eye Doctor Click & GO® is activated by simply clicking the disk inside the compress to generate the heat required for an effective treatment staying warm for over 20 minutes. Following activation and treatment the mask will be required to be reset to its previous state by placing in boiling water. Members get 25% off across www.the-body-doctor.com.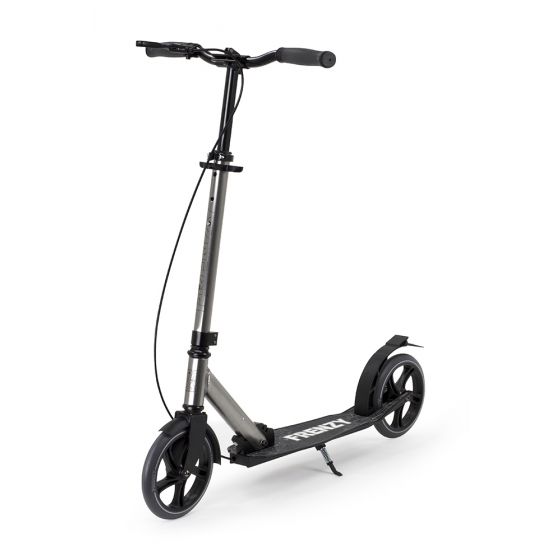 A commuter scooter
A folding scooter makes light work of city sightseeing, and is a great companion to take on the Eurostar to Europe. The Frenzy 205mm dual brake folding commuter scooter is the most popular scooter on the www.skates.co.uk website. It is the latest 205mm wheel model, which features a dual hand and foot braking system, warning bell, front cushion suspension and our new easy fold system for compact storage and transportation. All of this is in addition to our new hard wearing premium anodised finish, available in both champagne and titanium colours, adds up to a sleek and stylish ride. £107 www.Skates.co.uk Members get 10% off.
A wreath of chocolates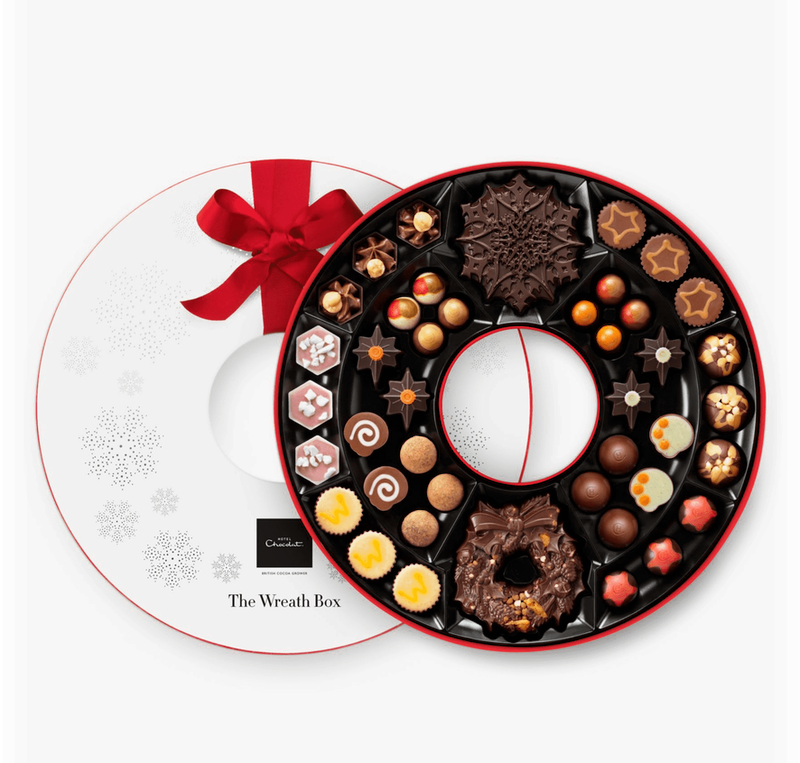 Who needs leaves and holly when you could have a Hotel Chocolat chocolate-filled Christmas wreath?
Brimming with 40 filled recipes, two snowflakes and one festive wreath, there's enough here to share the goodwill with everyone.
Think winter puddings reimagined in chocolate – such as carrot cake, Christmas mess and award-winning treacle tart – alongside the likes of Champagne, burnt caramel praline, winter sidecar and more. Ribbon-tied and ready to tuck under the tree or grace your post-Christmas-dinner table.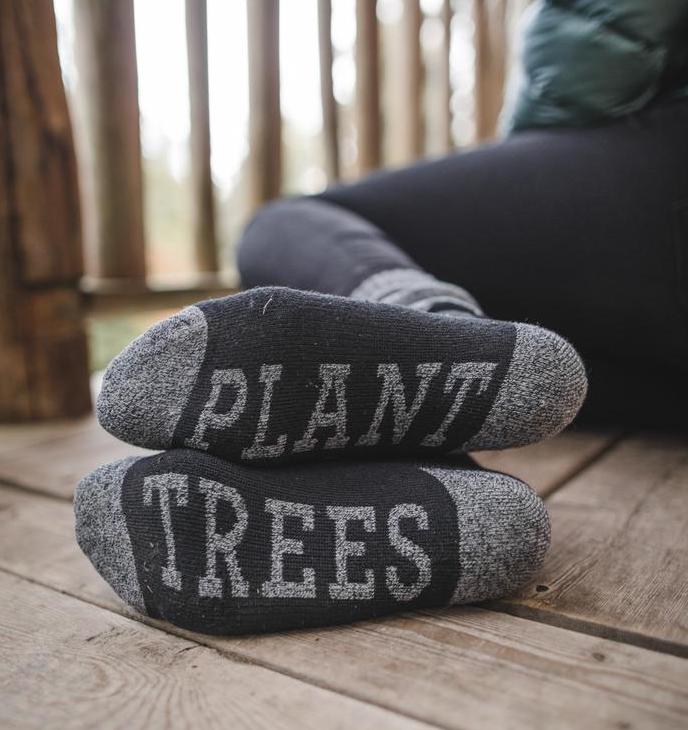 10 trees planted for one pair of Christmas socks
If you are going to gift socks this Christmas, then make them a pair of Ten Trees socks.
For every pair of socks purchased they will plant 10 trees on your behalf.
Perhaps this will go some way to offsetting all those flights we take each year …
A backpack that helps Nepalese children
This Sherpa Yatra Pack is not only a stylish backpack with a padded laptop compartment, each purchase supports the education of Nepalese schoolchildren with the donation of one book for every bag bought.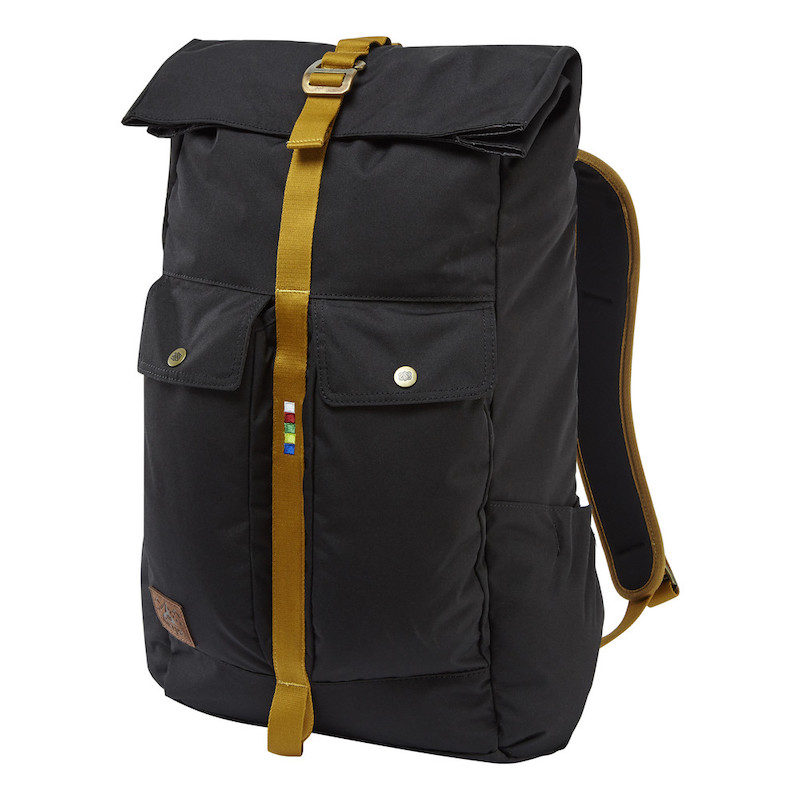 The back pack features brass buckle fastenings and pockets for your essentials. Yatra means 'journey' in Nepali.
The ultimate picnic kit
Shun single-use packaging by travelling with these fun and practical items.
The S'nack by S'well box keeps food hot or cold for at least half a day so perfect for taking on your travels, either filing up at home or from your favourite food outlet without creating more rubbish.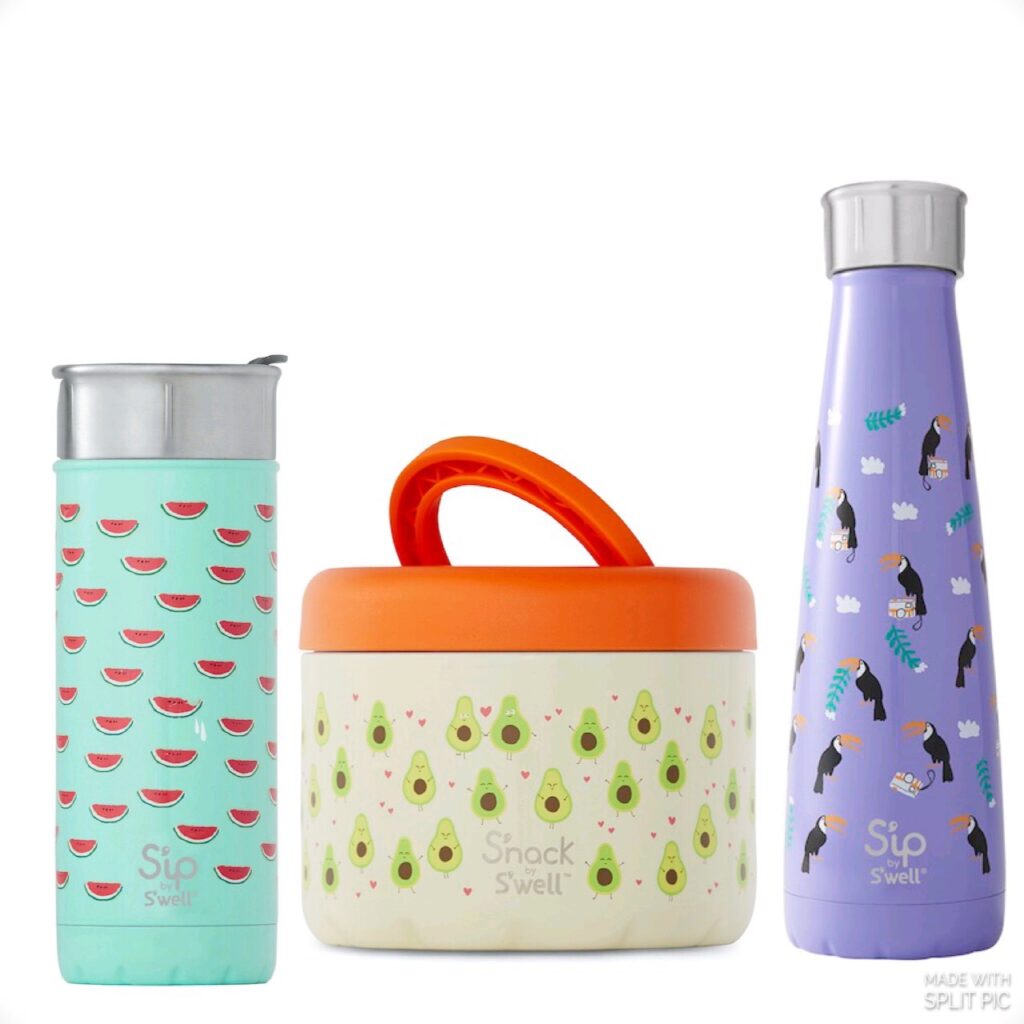 Vacuum insulated and with a leak-free lid, it comes in a range of fun and colourful designs. Match it with a S'ip by S'well TravelMug and a water bottle. Both keep liquid hot for 12 hours and cold for 24.
A waterproof memory-foam travel pillow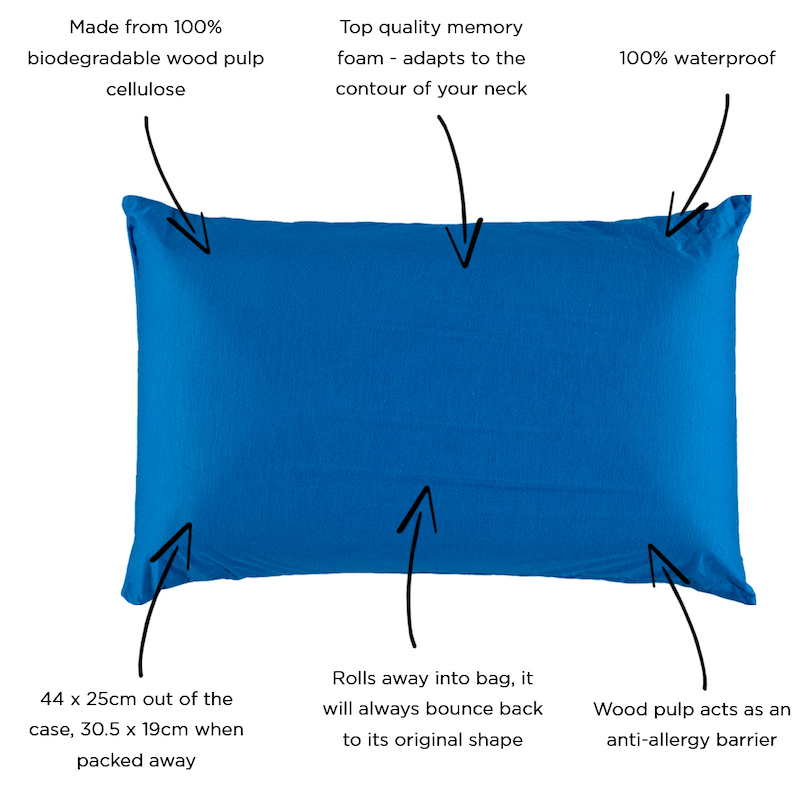 This memory foam travel pillow from Hippy Chick rolls up into a little fabric pouch, which means you can take a comfortable night's sleep with you wherever you go.
Also great for those with lower back pain to make airline, train and bus seats more comfortable.
An ultra-fast flash drive

Keep all your files, games and films while travelling with this ultra-fast Extreme Go USB from SanDisk. You can password-protect it and it encrypts your files for maximum security.
It can transfer a full-length 4K movie in less than 40 seconds or 1000 photos in less than 60 seconds. Available in 64GB capacity.
A camera that lets you give your subject a keepsake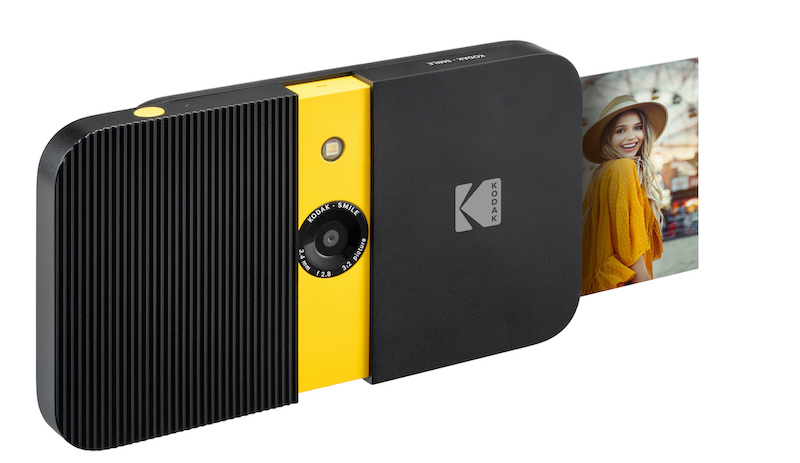 Some of the best travel photographs include portraits of locals, but it can sometimes be awkward to ask for permission. With the Kodak Smile – and other similar instant cameras – you can take their picture and instantly give them a copy to take away. This Smile camera from Kodak prints sticky-backed Zink prints that can be instantly put on the wall. You'll probably want to shoot the actual photograph with your professional kit, but this is a handy thank-you to your subject. And if you do take a killer shot, then it stores it on an SD memory card so you also have a copy to take home.
Compartmentalise your luggage
If you haven't yet discovered packing cubes then these affordable Triple Packing Cubes are a good place to start.
Designed for effortless, organised packing, they have breathable front covers so you can identify what's inside with a quick glance as well as grab handles for removing them one at a time.
The multi-size cubes fit together in a cabin-sized suitcase and you can use them to separate clean clothes from dirty ones on the road, or just to keep like-items together.
A durable weekend bag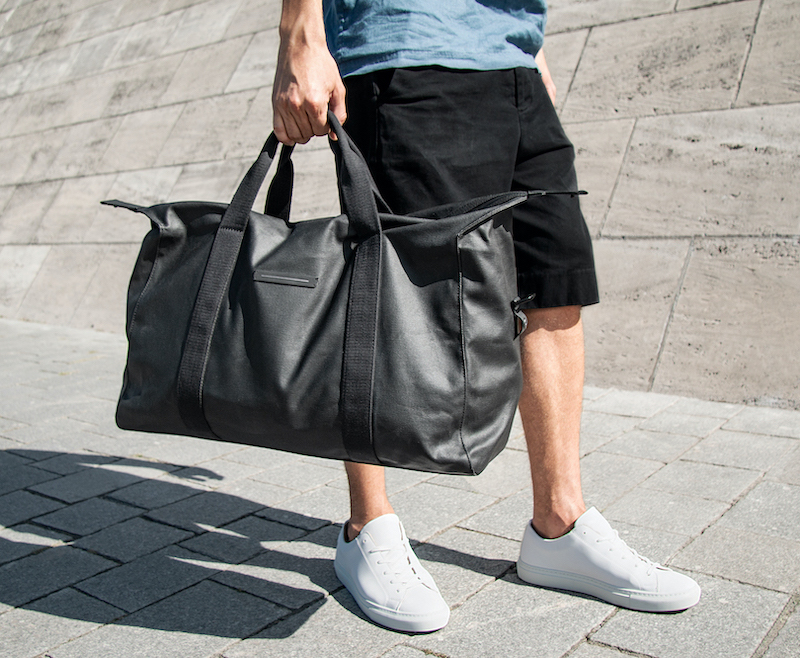 Our luggage has to stand a lot wear, so this SoFo Weekender bag is worth considering. It is designed with a water-resistant waxed canvas to withstand all sorts of weather conditions and is the ideal size for a short trip. We like the hidden internal pockets, to keep your valuables safe and dry and the small back pocket, which has been designed to conveniently slip on the telescopic handle of your luggage, keeping it secure while on the go. It comes in either black, sand or taupe.
A luxury passport holder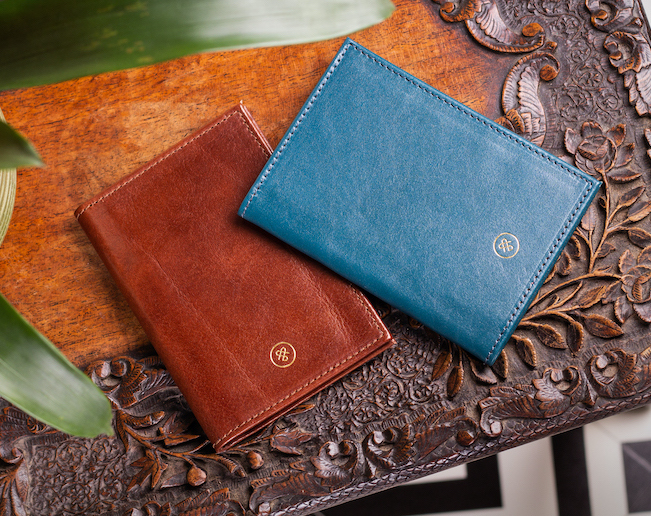 Let's face it, we all spend a lot of the year with our passports in our hands, so how about asking for this stylish leather passport holder this Christmas? Part of Maxwell-Scott's travel accessories, it comes in a range of rich colours and includes a transparent sleeve for your ID and additional card slots for credit cards or boarding passes. Sleek in design and handmade in Italy using the finest full-grain Italian leather, this is a versatile and useful leather passport holder designed to withstand many years of global adventures.
An economical camping cook set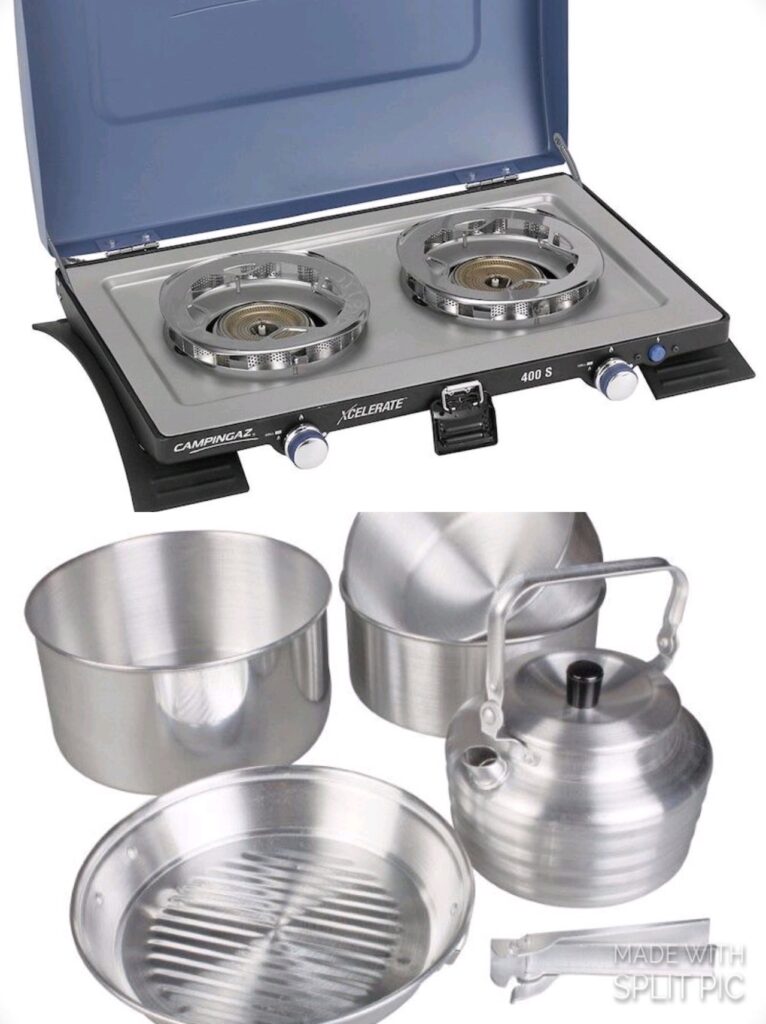 Upgrade your campaing stove to the Campingaz 400-S Series stove, which has a high-performance burner that brings a litre of water to the boil in just 10 minutes.
The WindBlock pan support halves gas consumption in higher wind speeds compared with standard burners as well as halving boil time.
Pair it with the lightweight Kampa Gobble Cookset, which comes complete with kettle, three saucepans and a frying pan for under £20.
Balms to help you relax on the road
Aromatherapy is making a come-back and this handy travel pack of five balms can help you stay centred, focused and relaxed on the road – or at least smelling nice!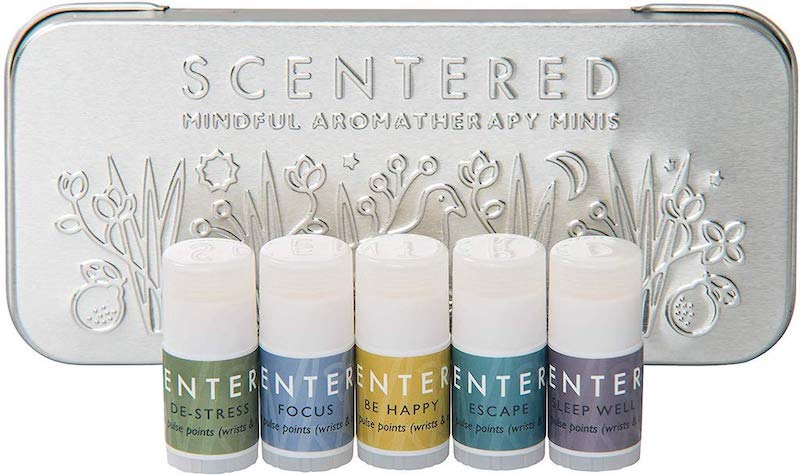 The pack of Mindful Aromatherapy Minis contains five of Scentered's best-selling 100% natural balms – SLEEP WELL, DE-STRESS, HAPPY, FOCUS and ESCAPE – you can use them individually to target a specific need or together, as a personal mood and lifestyle support 'tool kit'.
A water bottle that could save your life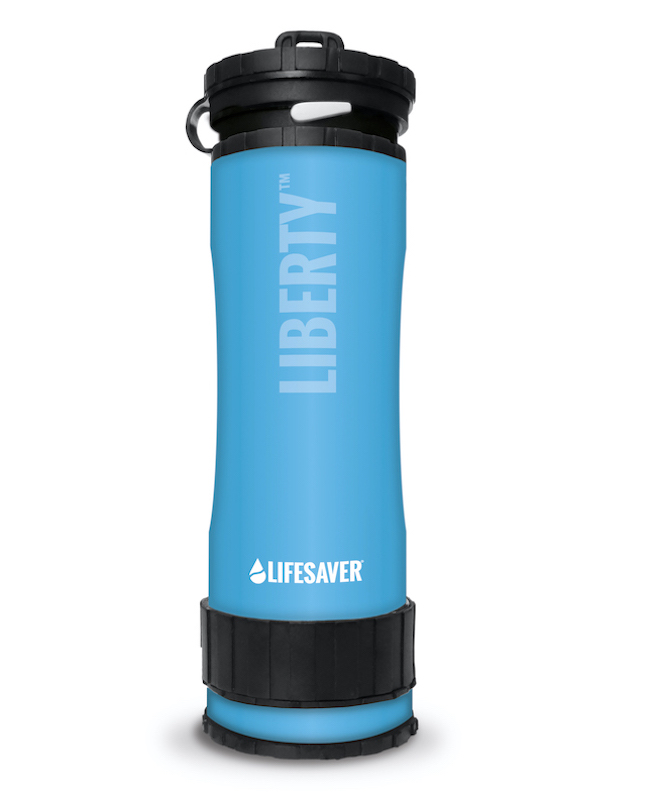 There are not many gifts that can claim to save your life, but the Lifesaver Liberty bottle is one of them.
The ultimate water bottle for those who are eco and health conscious, the LifeSaver Liberty helps reduce your use of single-use plastics by allowing you to turn even the dirtiest water into clean, safe drinking water on demand.
Especially useful when travelling abroad, LifeSaver's advanced filter technology removes a minimum of 99.99% of bacteria, cysts and viruses from dodgy water, and can purify 2,000 litres before the filter needs replacing.
A unique 2-in-1 design allows you to pump purified water into other clean containers, so groups or couples only need to carry one LifeSaver Liberty with them on their travels.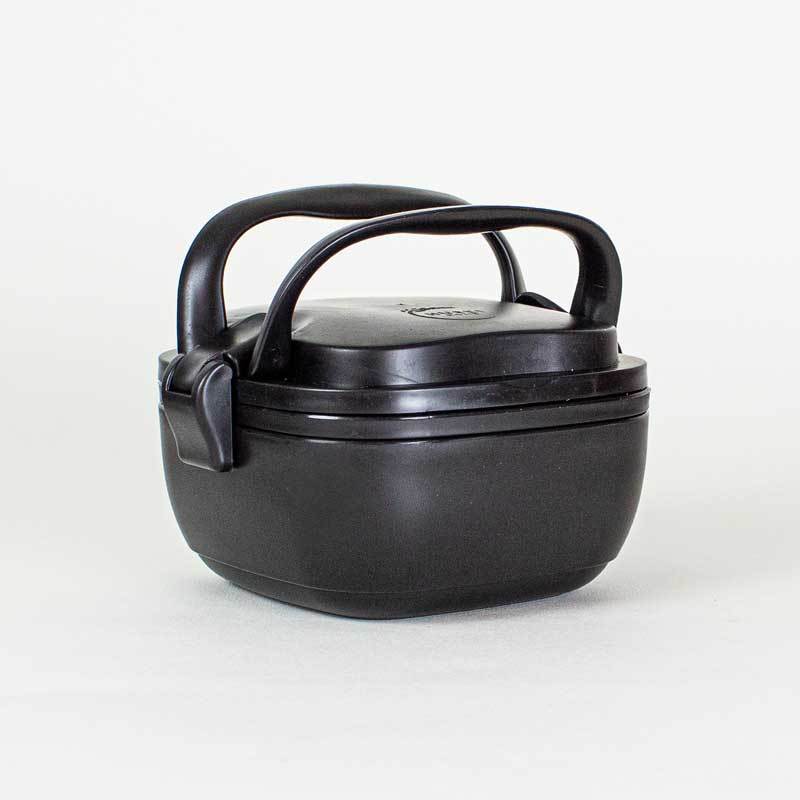 A lunchbox made of rice husk
This nifty lunchbox from Huski Home is completely sustainable, heat resistant and durable. By using rice husk, a natural biproduct from the mass production of rice, the company saves thousands of tons of natural waste from going to landfill, while creating practical, beautiful, reusable products, which can help eliminate the need for single-use plastics. Members get 10% off.
A bottle that funds plastic collection
The Ocean Bottle an innovative eco alternative to single-use plastic bottles. The plastic used on the outside of the bottle is made from recycled plastic saved from our oceans. For every bottle purchased, Ocean Bottle funds the collection of 11.4kg/25lbs of plastics (or 1000 plastic bottles). The bottle is great for hot and cold drinks and has a small opening for drinking and a large opening for cleaning. It also includes a cup, easy carry loop, anti-leak lid, fully insulated bottle and the ocean plastic base to stop banging on hard surfaces. There is even a smart chip in the base of the bottle so every time you visit a participating refill station (coffee shops etc) a donation is made to fund ocan plastic retrieval.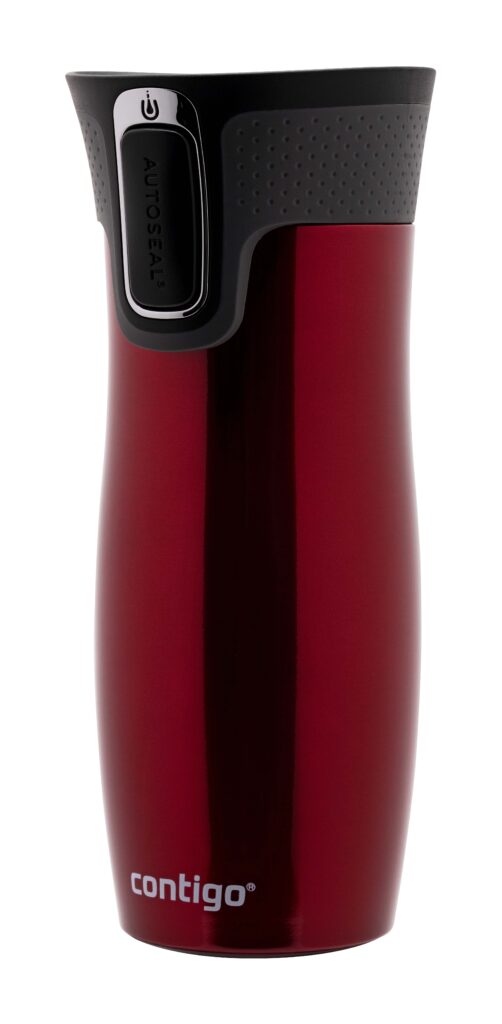 No-spill travel mug
The Contigo West Loop travel mug perfectly combines functionality, technology and style. Ice cold or piping hot – Thermalock double-wall vacuum insulation keeps temperatures locked in for hour, keeping your drinks hot up to 5 hours and cold up to 12 hours. And no risk of spillage as the autoseal technology automatically seals between sips to prevent leaks and spills. This travel mug is durable and comes in 11 colours to ensure there's an option for everyone.
Secure your valuables with a portable safe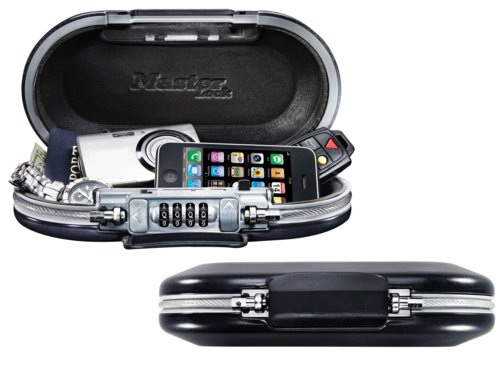 Master Lock's Portable Safe is a great gadget to bring on camping trips or other outdoor activities when you go travelling. This portable safe allows you to safely store your valuables on your adventures. It comes with an integrated cable to secure the lock box to a ground object to make sure your valuables are safe. It is constructed to be water-resistant, with shock absorbing foam lines on the interior and also includes an access port to listen to music or charge devices while they are stored safely.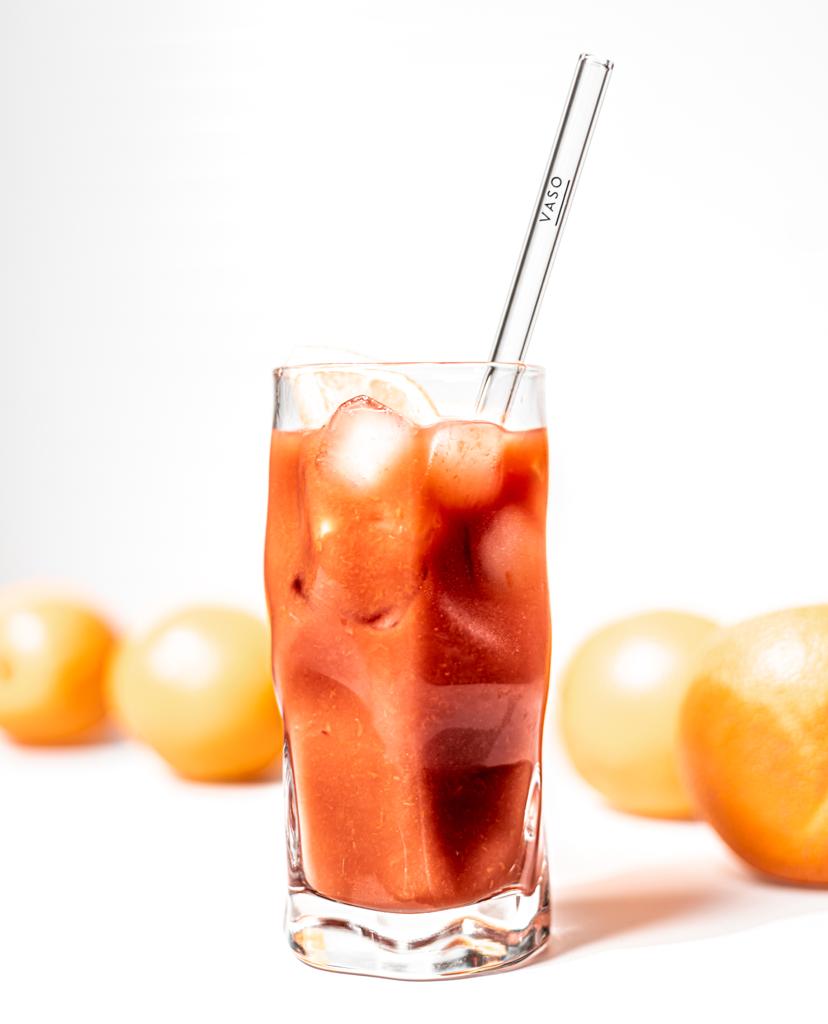 Sip cocktails in style
Tired of chewed paper straws in your over-priced gin and tonic? Well, slip a glass straw into your bag and you can sip in style. VASO's range of premium glass straws offer consumers a reusable, sustainable and recyclable product (and packaging) that delivers a 100% pure taste as they are free from plastics, toxins, mineral oils and BPA. They also have a range of bamboo travel cases that have been specifically designed for their straws. Further details are available on their web site: https://glassstraw.co.uk Members get 10% off.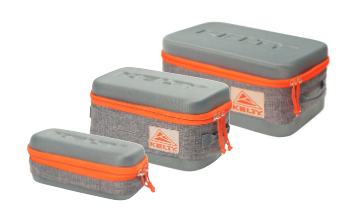 Sturdy storage for tech
The Kelty Cache Boxes keep all your kit clean, dry and safe while you are on the road. They come in different sizes and are ideal to store, organise and protect your belongings – being in the car, home or outdoors, the boxes have clever pockets and dividers and are made of tough exterior.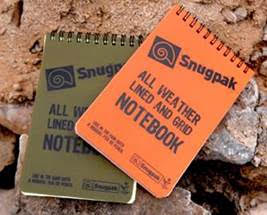 A notebook that won't get wet
With the Waterproof Notebook (RRP £3.95) you can write your notes in any weather conditions, even if it's raining, using any pen or pencil. The interior pages have both lines and grids and on the inside of the back cover is a useful conversion chart for lengths, weights and temperatures – making it a great addition to anyone's pack. Available in olive or orange colourways, it is 10 x 15cm.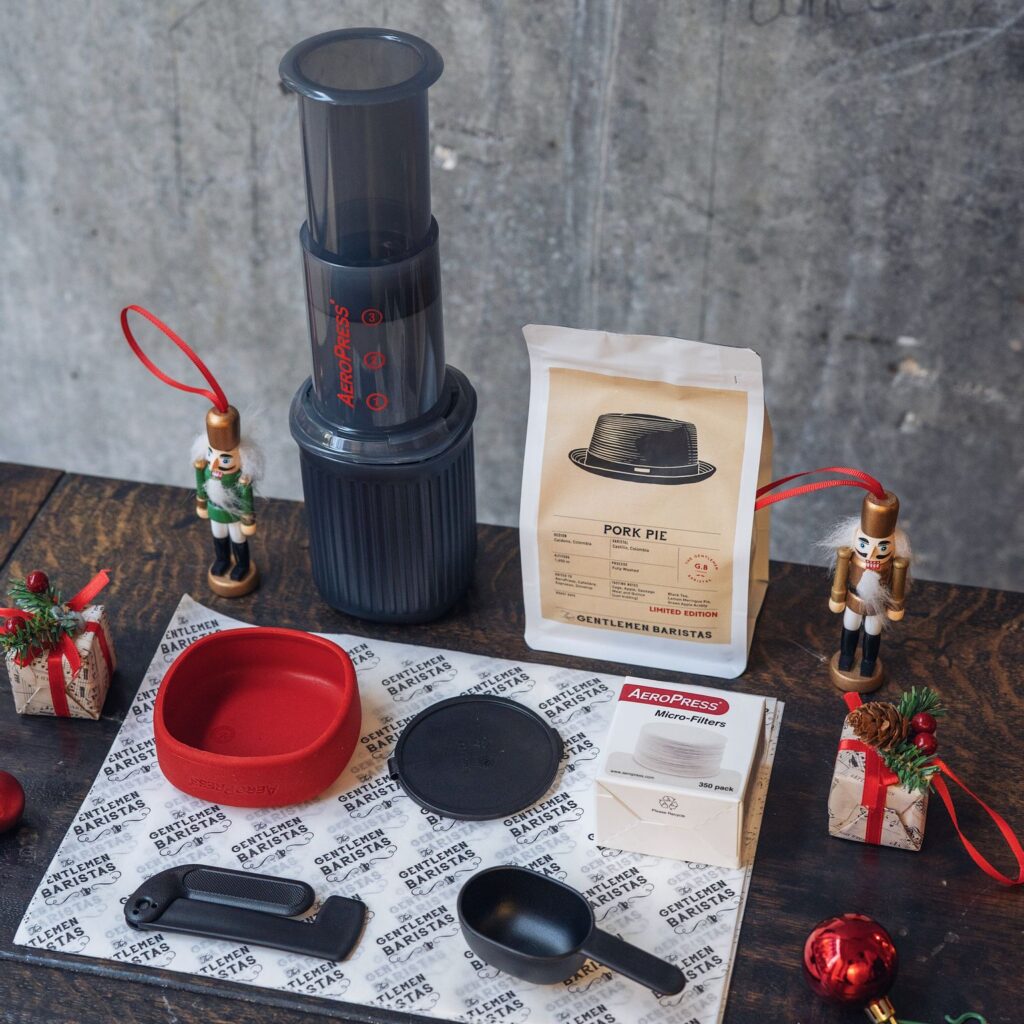 Proper coffee on the go
If you are tired of hotel sachets of instant coffee, then you need this clever portable coffee maker that will give you a proper cup of coffee, no matter what tent or hotel room you are in. The AeroPress Go from The Gentlemen Baristas make simply superb coffee on the go. Its smart design makes it easy to use and to clean. It's also compact, lightweight and durable so perfect for everything from camping to commuting. It includes the mug and lid, filter cap and holder, a stirrer and a coffee scoop as well as 350 filters and 250g of coffee.
Stylish ear protection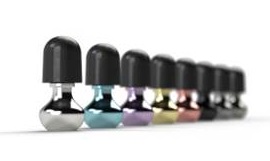 If you are trying to work from home with the neighbour's kids (or your own) having a water fight outside, or trying to work from the plane while your fellow traveller chats up the steward, then these Isolate® 2 ear protectors will block distracting sound and enable you to concentrate on your workload.
Forget tatty old earplugs of the past, Flare's are made from aluminium or titanium with super comfy foam tips, and its latest model comes in a range of stunning colours. Each set includes four different sizes of Earfoams® for the perfect fit and a Flare carry pouch. The company also creates some comfortable and affordable sleep earplugs. Members get 15% off your entire order.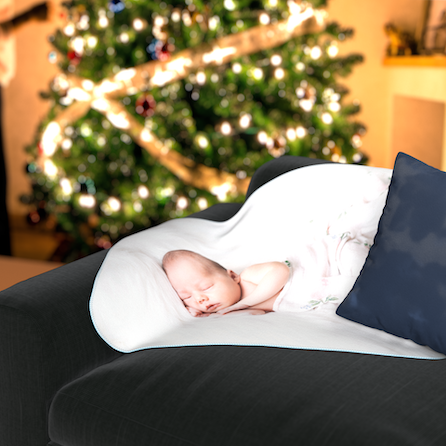 Turn your favourite pic into a blanket
There are plenty of companies offering to put your pictures on mugs and cushions, canvases and blankets. Asda Photo has a good range of products at affordable prices and it's super simple to upload your images. Make the most of those stunning high-res travel pictures by turning one into a travel blanket. Guild members will get 10% off a blanket (or multiple blankets) if ordered before December 15.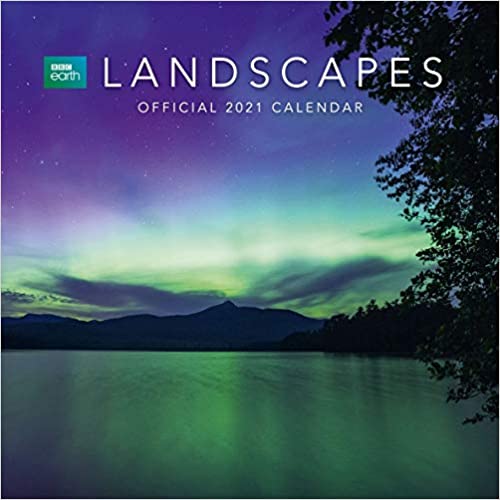 BBC Earth diary and calander
The BBC has produced some amazingly beautiful, and award-winning, documentaries about the natural world over the years, fronted by the remarkable Sir David Attenborough, and Danilo brings that stunning imagery to your home or office throughout 2021. The official licensed BBC Earth Landscapes calendar and diary are new additions to the Danilo portfolio, and bring some of the worlds most dramatic scenery to you every day. Members get 10% off The BBC Earth calendars and diaries at https://danilo.com until December 31.
Enjoy cocktails on the go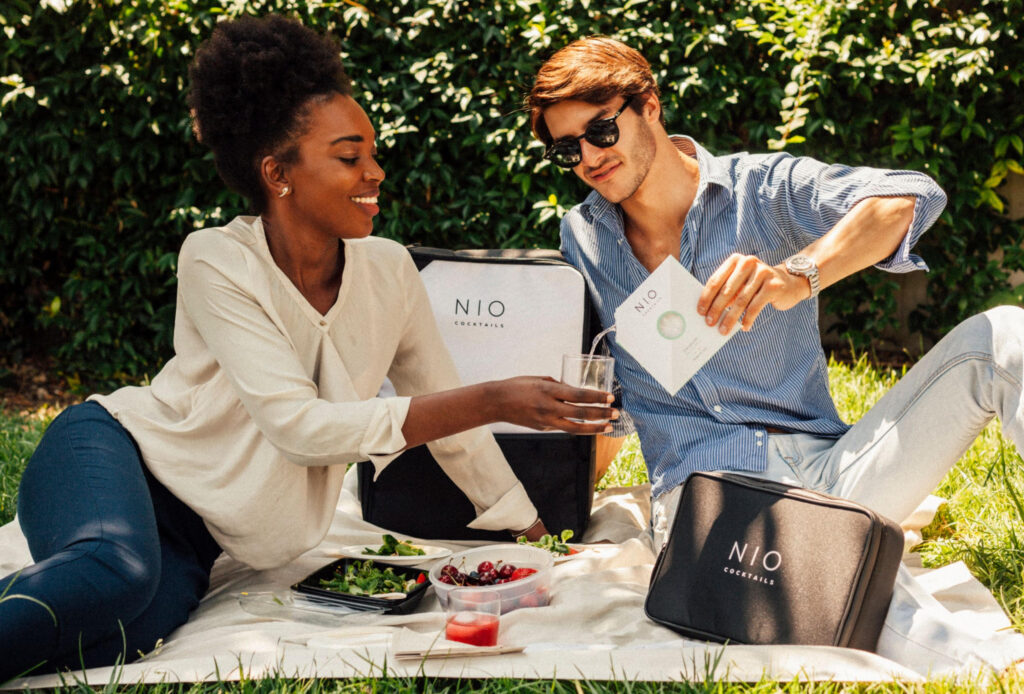 Bring expertly crafted cocktails with you wherever you go thanks to NIO's Cocktail Kit Travel Bag. Uniquely packed inside a temperature-controlled backpack, the kit includes 2 thermal cool bags (one big and one small for ice) to keep cocktails and ice at optimum temperature. You'll also find four branded tumblers in this kit and an ice ball mould that has been specially designed to create spherical ice that slowly cools your drink without diluting it. Then simply add a box of 3, 6 or 9 delicious NIO Cocktails (which come in 100ml packs so you could sneak one or two in your hand-luggage) for the complete cocktail bar to-go while leaving room for nibbles to be stored inside too.
Neat wireless headphones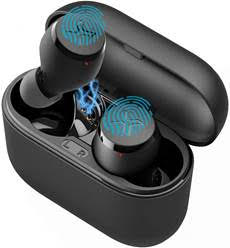 The true wireless X3 earbuds feature the latest Bluetooth v5.0 and Qualcomm chipset, delivering a faster, more stable signal transmission for minimal interruptions while listening. Ideally suited to travelling, these compact buds use a lower power consumption to hold 6 hours of playback time, with an extra 18 hours available using the neat charging case before requiring mains power. Both earbuds are installed with a CVC v8.0 noise cancelling isolation microphone for clearer calls whilst on the move, and they have an IPX5 rating for sweat and water resistance. One step pairing and touch controls make the earbuds really user friendly.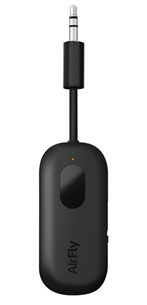 Pair two wireless headphones to one device
The perfect gift for any frequent flyer, the Twelve South AirFly Pro is a Bluetooth adaptor that allows AirPods or other wireless headphones to be used in situations where only wired headphone jacks are available, such as on the plane. Having incompatible wireless headphones and earbuds is now a thing of the past with Twelve South AirFly Pro allowing up-to two users to easily connect their wireless headphones via Bluetooth, to the media system while flying. You can also use Twelve South AirFly Pro where there is no Bluetooth available to allow items such as wired speakers/sound bars, rental cars, and boat sound systems to wirelessly receive audio from gaming devices, phones or tablets.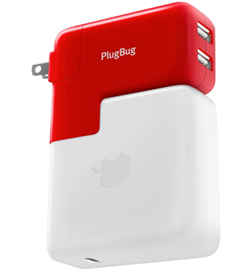 Mac travel plug with USB ports
Perfect for the world traveller, Twelve South PlugBug Duo keeps USB-powered devices charged in more than 150 countries. It also adds two USB ports to a MacBook Power adapter so users can charge three devices at once. With Twelve South PlugBug Duo, users can keep all their devices charged, wherever they may roam.
A pocket translator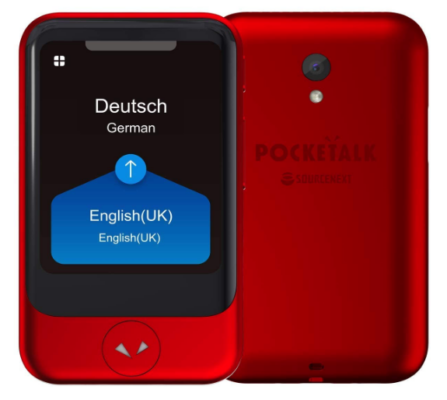 Pocketalk S is the perfect travel gadget, translating 75 languages bidirectionally at the touch of a button. Not only can it translate voice conversations, it has a text-to-translate camera which instantly recognises and translates text, the written word and signs – ideal if you need help reading menus or are trying to explore new cities.
By utilising the best translation engines from around the world, Pocketalk S provides consistently accurate translation and creates the best experience by picking up localised dialects and slang. It also comes with a complementary 2-year mobile data plan that provides coverage in over 130 countries/regions so you don't need to rely on Wi-Fi.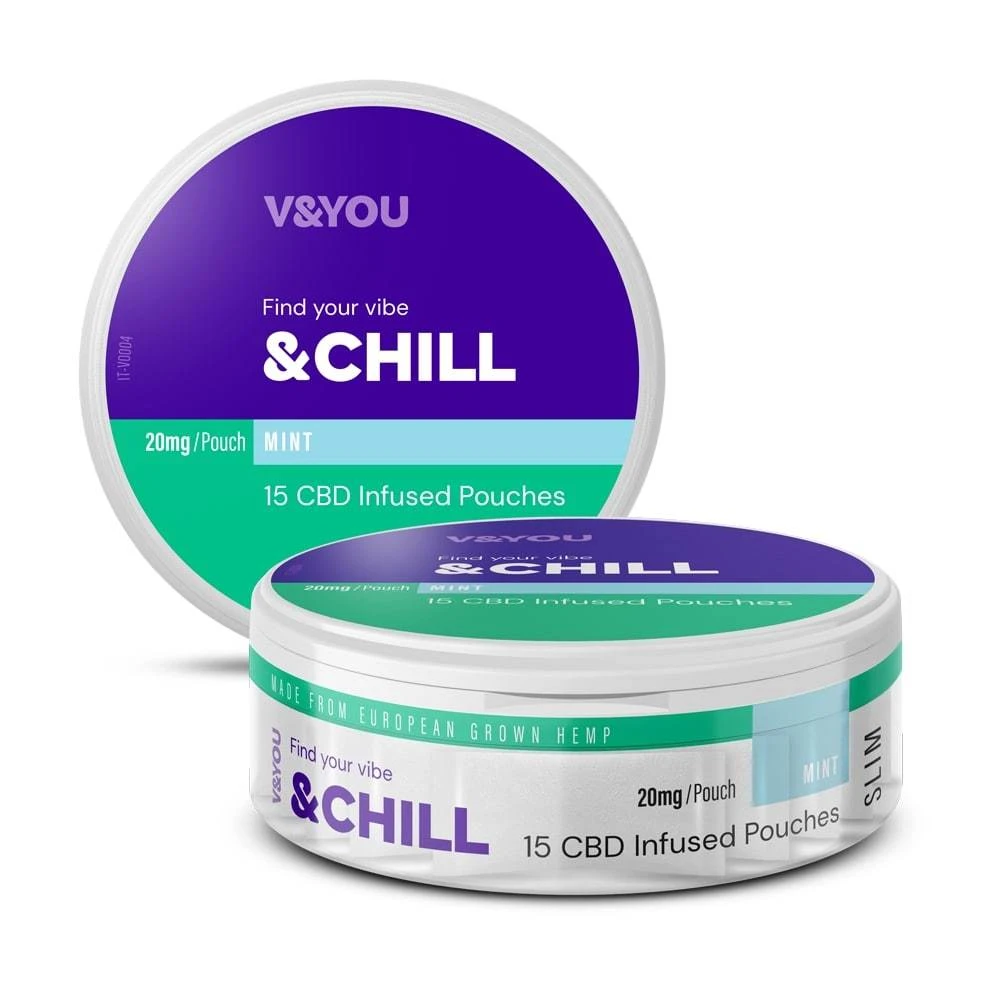 CBD on the go
CBD can relieve the anxiety of travel and help you to sleep when jumping timezones. &CHILL CBD pouches are the newest way to enjoy the uplifting benefits of CBD. Each product includes 15 pouches that each contain 20mg of CBD. Simply pop the pouch between your cheek and gum and begin to feel the effects. Choose between Citrus, Berry, Mint and Natura flavours. Guild members get 15% off.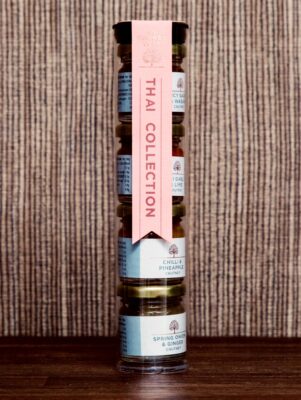 A taste of Thailand on table
A handy stocking filler, this Thai Collection "Tube To Go" Pack from Cherry Tree brings some Thai flavour to your table. It includes spicy garlic and wasabi chutney, Thai garlic and lime chutney, chilli and pineapple chutney and spring onion and ginger chutney.
What is a really nice touch is for those who won't be able to see all their friends or loved ones over the Christmas period, The Cherry Tree will include a handmade card (made by the founder's wife) with a message of your choice, meaning you can buy the gift online and have it sent with a personalised message. All of their products are hand-cooked in small batches and blend traditional methods with contemporary flavours. There are plenty of other giftable products and members get 20% off any order more than £20.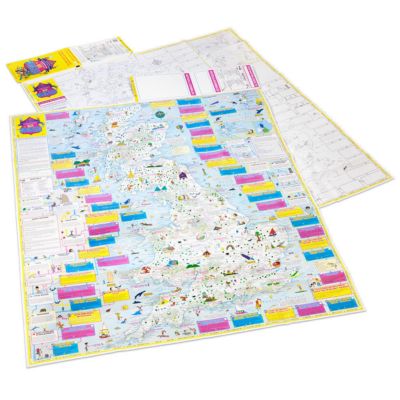 Packed maps
You might need to get your reading glasses out for these Marvellous Maps, that are packed with information. I particularly like the Map of the Funnest Things to do in Britain, which has 1,000 of the funnest things to do and places to go as well as great games to play, tick boxes and notes sections to fill in, and even a huge colouring-in map on the back.
You can also buy a Food and Drink map with loads of foodie places to visit and one that outlines film and music places, among others. Guild members will get 25% off any purchases.
Put your face to sleep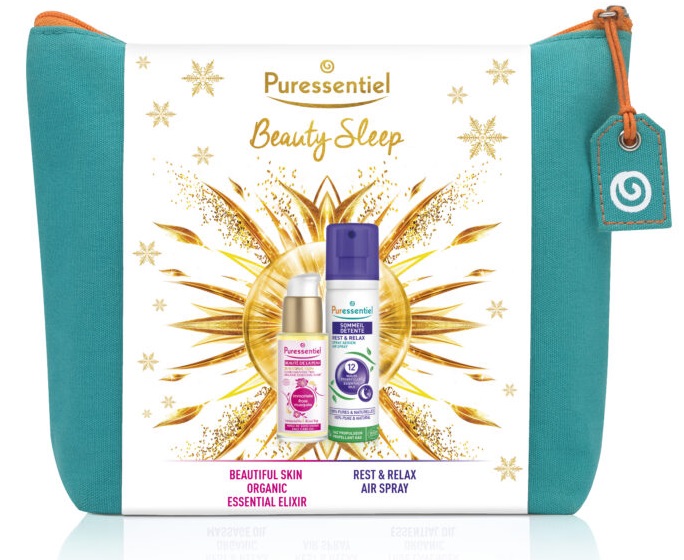 The face oil and spray in this Puressentiel Beauty Sleep set make good travel companions, particularly on overnight flights. The Beautiful Skin Elixir Face Care Oil combines four special, essential oils (Immortelle, Geranium, True Lavender and Ylang Ylang) and four plant oils (Rose hip, Borage, Evening Primrose, Sesame) to leave the face feeling instantly refreshed, replenished and revitalised.
The Puressentiel Rest & Relax Air Spray combines 12 essential oils including lavender and roman camomile – known for their relaxation properties and ensuring a good night's sleep. Price: £20 (a saving of £32 compared to buying the products individually).
A sleeping bag that heats up
The Vango Radiate Sleeping Bag has a built-in electric thermal heater with four different heat settings that you can use by simply plugging it into a power bank for a toasty camping experience. It also has a built-in headrest and a two-way zip with auto-lock functionality to prevent the bag from unzipping during the night. This 3-4 season sleeping bag is suitable for a wide range of temperatures: -1-20c. Ideal for people who love adventure at any time fo year. Pair with the Vango self-inflating mattress for a truly insulated night's sleep in the wild. Members get 5% off across the www.outdoorworlddirect.co.uk.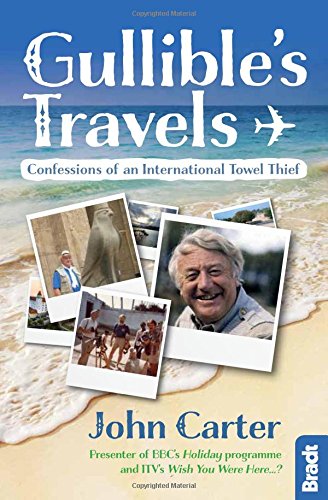 Gift a Bradt book
Christmas wouldn't be Christmas without a new Bradt book in your stocking. Extra Brownie points for buying one written by a Guild member.
Some to consider include John Carter's Gullible's Travels, Jini Reddy's Wild Times and Hilary Bradt's and Janice Booth's new guide book to Socotra, the largest island of the UNESCO World Heritage Site of the Socotra Archipelago in the Arabian Sea. For extra Christmas cheer Bradt are offering members 20% off everything.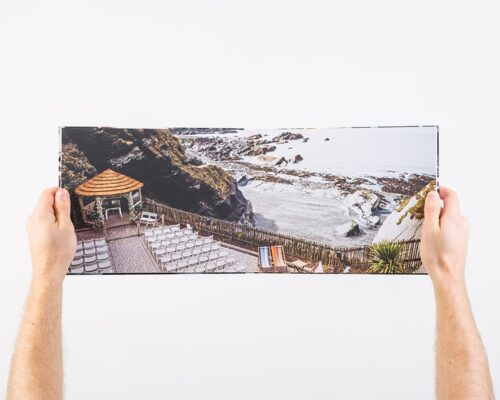 Create a landscape book
The landscape photobook from Cewe is perfect size for any occasion and all sorts of stories, it's easy to see why this photo book is a best seller.
With enough room for all of your best pictures, this large photo book would make the perfect gift to travel memories or as a family photo album.
A scratch map of the British outdoors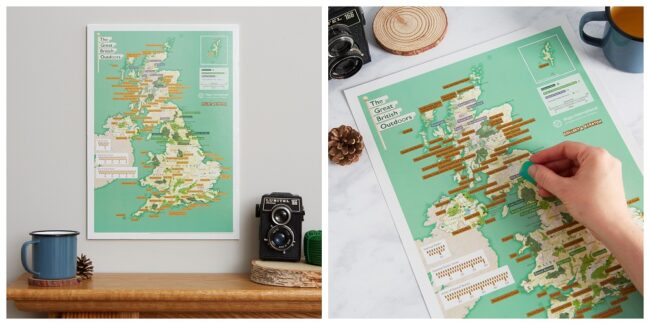 The new Scratch Off Great British Outdoors Map is a treat for those who love to explore the natural wonders of beautiful Blighty. From hikers and walkers to families and landscape lovers, this detailed map is the very first of its kind to consolidate Britain's most scenic spots – showcasing the best our homeland has to offer in one inspired print.
Locate the hills, parks, walks and areas you've visited and scratch them off before scouring the map to source your next great British adventure. Colour coded by category, the map highlights over 100 amazing natural experiences including 15 National Parks, 54 Areas of Outstanding Natural Beauty and 40 National Scenic Areas. From the Loch's of Scotland, Welsh hills and waterfalls to beautiful coastal walks and national nature reserves – you'll be spoilt for choice for days out and short breaks away. Members get 10% off this new map and the Scratch Off Map of the World until January 15.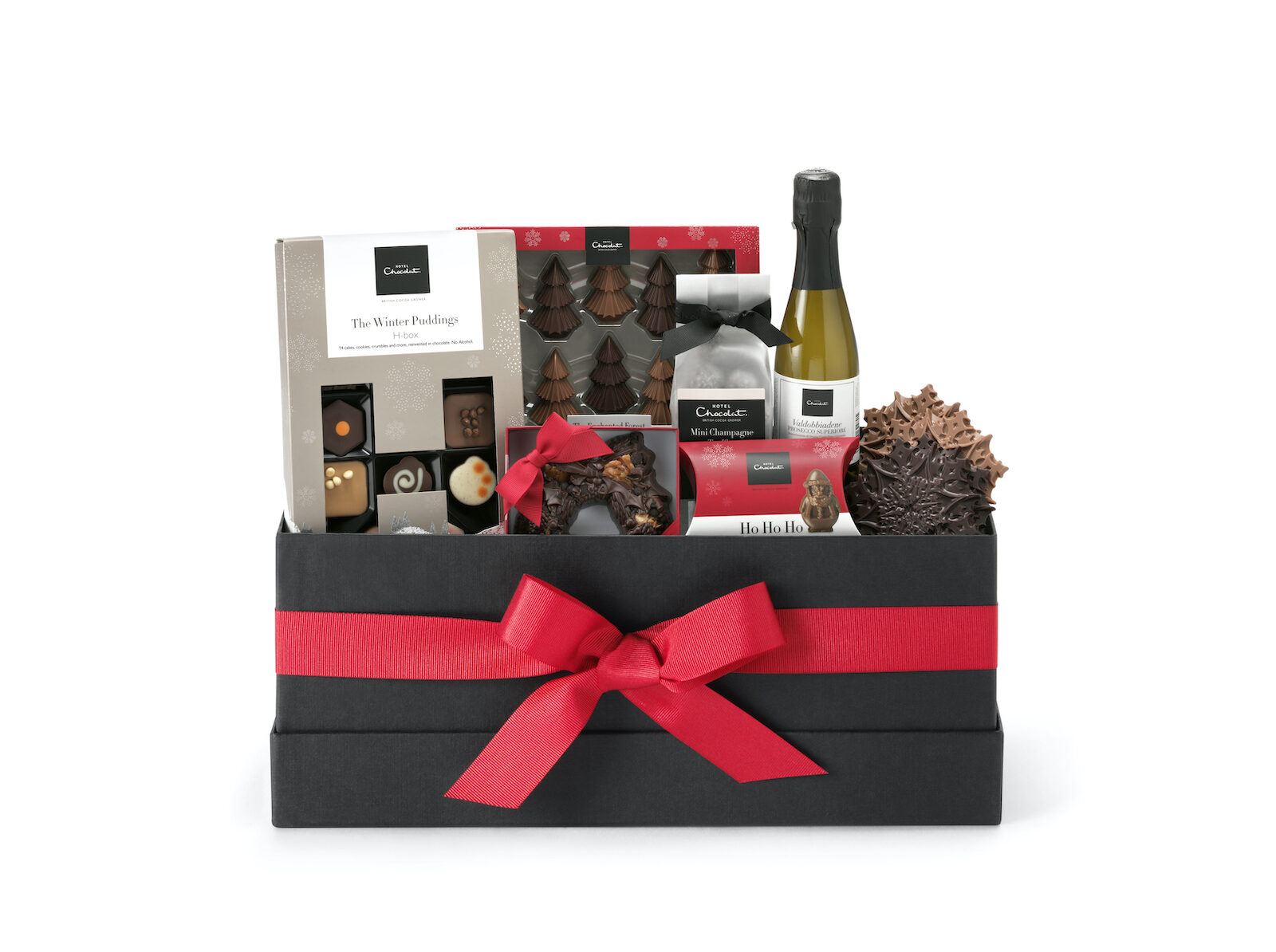 A chocolate hamper
Not many of us will have been able to make it to Hotel Chocolat in St Lucia this year. But it doesn't mean you can't have some of their chocolate on your Christmas table. This year as well as their popular Christmas Wreath, they have put together some Christmas hampers, including this family-sized one, which contains plenty to share out among the three households that are allowed to come and visit you this Christmas.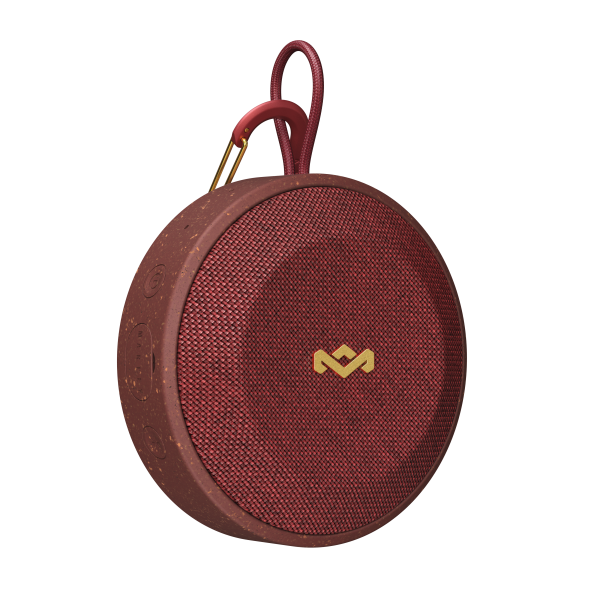 A weather-proof bluetooth speaker
Take your favourite music with you anywhere. The No Bounds bluetooth speaker is House of Marley's most rugged and resilient speaker, crafted with sustainable cork to be as natural as its intended environment.
The 4-colour speaker series is water and dust-proof, and each No Bounds boasts a 10-hour battery life with wireless dual-speaker pairing capability. Quick charge it with the provided cable for speakerphone functionality.
Get crafty with a cutter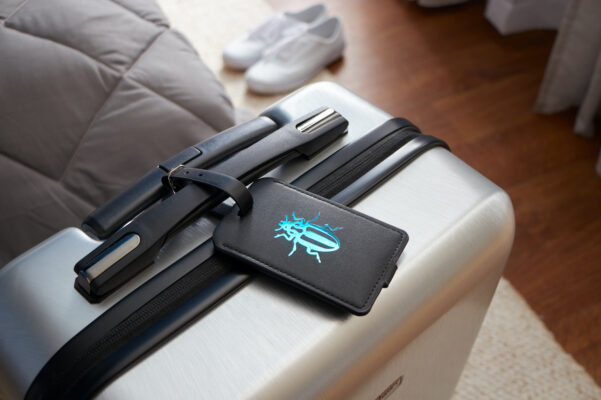 If you like to craft, then why not brand all your travel accessories with your own logo using this clever Cricut Joy cutting machine. Use the app to create your logo or design and then the Cricut Joy will do all the intricate cutting for you.
You can use 50 different materials, including sticky vinyl and iron-on transfers. If you want to write something in flawless handwriting or draw better than your ability, you can use compatible pens that will write or draw your custom design.
Gift access to multiple magazines and newspapers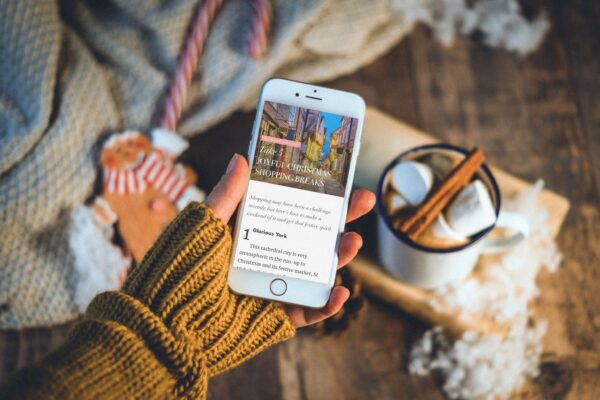 Taking reading material on trips has always added weight to our cases. The Kindle has put paid to carting fiction and guidebooks around and now Cafeyn does the same for magazines and newspapers. The app/online service hosts a range of different titles, everything from home decoration and renovation, gardening, cars and motorcycles titles to fitness and health – there's a magazine for everyone. Cafeyn also offers a range of daily newspapers to read from The Guardian to the Evening Standard. A one-month trial is 99p and after it's just £7.99 a month.
A travel specialist for nearly 20 years, Antonia writes mainly for national and international newspapers including The Times, the Telegraph, the Financial Times, the Guardian, the Observer and the South China Morning Post. She also writes for magazines including Country Life, Condé Nast Traveller, Food and Travel, Executive Travel, B-Spirit, Group Travel and Leisure, Tempus, Family Traveller and National Geographic Traveller. She had a paid weekly blog about London for Expedia for two years and created a London hub for the Travel Channel in the US. Last year she launched a travel podcast with the comedian Jon Holmes just before lockdown called Jon and Antonia Take on the World. She scripts and presents videos for the Guardian, Telegraph and the Times and has appeared on BBC Radio 4 and presented a TV show for Channel 4. She is the commercial director of the British Guild of Travel Writers. She lives in London with her husband and three children. She has more than 5,000 followers of her @UKTravelwriter Twitter handle. You can view her online portfolio here antoniawindsor.contently.com