Though it was designed for the uninitiated the Guild's latest tutorial on social media – "Twitter & Instagram for Beginners" – might have produced the odd nugget for old hands, too, reports Yasamen Kaner-White. Did you know, for example, that Twitter announced in May it would free up space in tweets, so, unlike before, a photo, link, #, or adding someone's name – e.g.  @Yasemenkw – won't use up your 140 character allowance, leaving more room to express views. Another change is that you can now schedule the same tweet more than once, but leave a gap of 24 hours in-between. These updates came from Guild chair Alastair McKenzie, who accompanied his presentation with slides. One member even managed to set up an account from scratch, adding to the 313m active users. Alastair touched on Twitter chats, explained how to analyse output demographics and how to use TweetDeck, an appealing application allowing you to either manage multiple accounts, or keep up to date with your chosen themes, such as travel.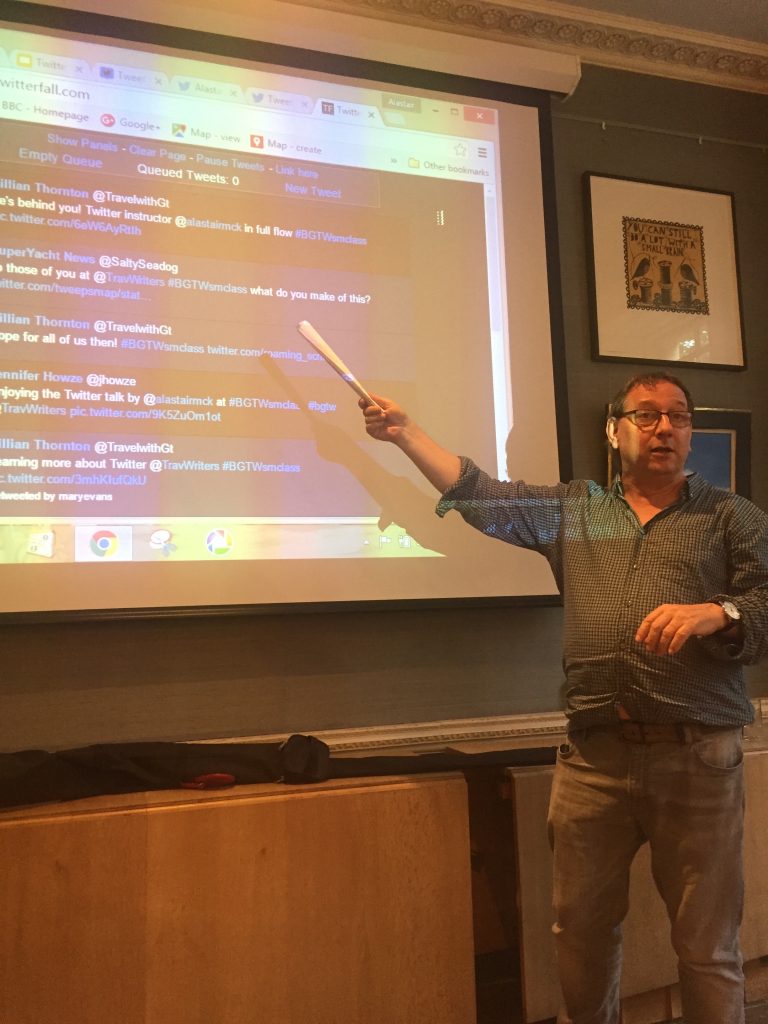 Next up was an introduction to Instagram from Jennifer Howze. Her advice to those who hadn't already got an account, was to "just get started and start playing around with it". Instagram, as pointed out by one Guild member, could either be an enjoyment or, in the case of  a "big hitter's' account" a way to make money if endorsed. Either way, it was an effective brand extension, a way to sell yourself and the work you're doing.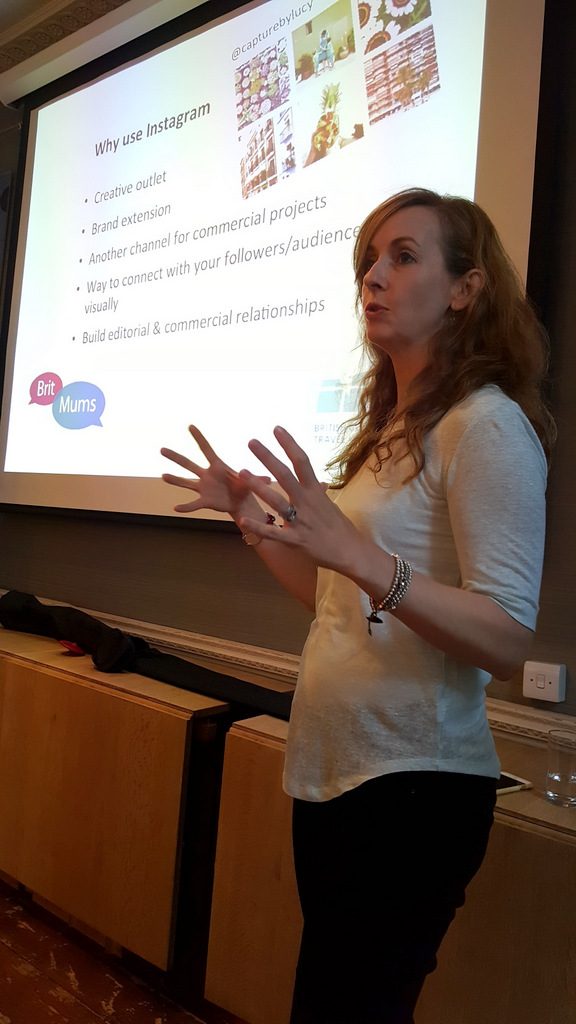 I must admit, I have been guilty of idly returning likes and followers without being terribly engaging, so, spurred on by Jennifer, I liked and commented on people's photographs while travelling home on the train and extended my # usage using proven popular ones. Within an hour I gained seven more followers. I learned it is worth conducting an analysis of your feed – what images get you the most likes – food? landscapes? Then increase them. Follow Instagram's own account. Maybe you'll be lucky and be picked for promotion but it also helps you keep a finger on the Instagram pulse. Jennifer spoke of Instagram meet-ups – a way to meet like minded folk and increase followers. If you have an account but don't have squillions of followers, she assured us that "influence is more important than numbers". For those wanting to be cutting edge, Jennifer recommended flirting with a new phenomenon – Instagram stories – a merge of video and photos. Lastly, we were reminded to always tag @travwriters for a regram courtesy of BGTW.