ISSUED BY THE BRITISH GUILD OF TRAVEL WRITERS
CHAIRMAN'S MESSAGE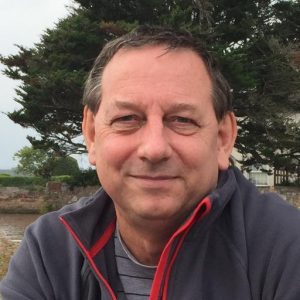 I spend a lot of my time attending and/or speaking at digital influencer/blogger conferences, and one thing that I've noticed in the last year or so, and particularly in this last quarter, is that I'm not alone in representing the Guild.
At every conference I've been to this year there has been at least one or two other BGTW members. At the Traverse blogger conference in Cardiff this spring, I think there were 14 of us.
It's not just that we have an ever-increasing number of professional bloggers/influencers joining us as new members, but more and more of our traditional media members are learning and developing new social media skills, photography & video skills, and live streaming skills – not just by attending conferences, but also from our own in-house and public workshops and presentations.
So, if you are thinking about commissioning an article or photos from guild members, ask them what else they bring to the table. It could be a huge Instagram following, a growing audience of Periscope viewers, or Facebook Live followers, an expertise in 360 imaging, or maybe even an engaged community of Pokemon Go players!
Alastair McKenzie
Chairman,The British Guild of Travel Writers

TRAVEL NEWS UPDATES FROM GUILD MEMBERS
CHILE AND ARGENTINA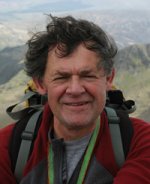 Bill Birkett has just completing a two month period in Chile and Argentina. Areas covered in detail with a great set of images include: Patagonia, trekking in both Torres and Glaciers National Parks, Atacama Desert region based around San Pedro de Atacama. Chilean Coast around both Conception and Valparaiso and around Santiago.
Contact Bill on [email protected]
ADVENTURES IN ALBANIA & KOSOVO
Going back to her roots of solo, independent travel to lesser-known countries, Emma Levine is heading to Albania and Kosovo for the whole of September. It's self-funded (therefore totally independent) and will incorporate Ottoman cities, wild coastline, dramatic gorges and mountains, in a region of Europe relatively untouched by tourism, with a dramatic 20th-century political scene. She'll be tackling its challenging public transport system and language, and enjoying local hospitality, food, football and music. Aiming to get enough material for features to keep her going until the next big trip. Commissions welcome!
Contact: Emma Levine, [email protected]; Twitter: @emmalev_trav
CUBA, ROMANIA AND TOBAGO
Petra Shepherd has recently returned from Cuba where she attended leading travel show FITCuba, explored Havana, Vinales and Trinidad and stayed in a Casa Particular. August sees her hiking in the Carpathian Mountains in Romania (Europe's last wilderness) whilst in October, she'll be in Tobago attending the Blue Food Festival. Future trips include a possible visit to Zimbabwe in March next year. Commissions welcome. Petra is thrilled to now be a Silver Tier Writer for Silver Travel Advisor http://www.silvertraveladvisor.com/
Contact Petra at [email protected]; 020 87729195; 07947 314745; Twitter: @petra_shepherd (Petra would also love some new twitter followers)
SUMMER IN SCOTLAND, AUTUMN IN INDIA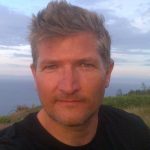 Robin McKelvie is currently struggling to stick to his resolution of keeping under 40 trips this year. After spending the summer on multiple trips exploring my native Scotland, he's off to Portugal, the Canaries and for a month in India this autumn. Currently writing for range of newspapers, magazines and online outlets. Over 200 articles commissioned this year. Interested in press trips post Easter-2017.
Contact Robin at [email protected]
SILK ROAD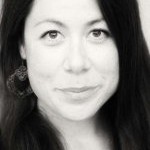 Come 12 September, Emma Thomson is embarking on a once-in-a-lifetime assignment travelling the length of the Silk Road – through China, Kyrgyzstan, Uzbekistan, Turkmenistan, Iran and Turkey – and will be posting on social media in real time so fellow travellers can join in the journey. Features already confirmed with Nat Geo Traveller and the Times, but other outlets welcome. Other assignments include Western Australia, Iceland, Sierra Leone and Sudan.
PRs: I'd love to hear about new adventure-based tours for 2017.
Contact: Emma on +32 (0)479797593; [email protected]; www.ethomson.co.uk; Twitter: emmasthomson; Instagram: emmathomsontravels
SHERLOCK HOLMES AND THE CASE OF THE LONDON HOTEL REVIEWS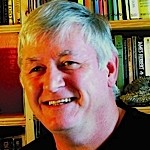 Peter Lynch is just back from Switzerland's stunning Bernese Oberland with stories of mountains, lakes, trains and Sherlock Holmes. So far this year he's visited 70 of London's top hotels for American travel trade reviews. Every stylish hotel is there, from the Athenaeum in Piccadilly to the Zetter Townhouse in Clerkenwell but there are still 80 more to do.
Contact Peter for hotel pieces at [email protected]; 0118 9616402; www.peter-lynch.co.uk; Twitter: @Big_Wild_World
SHIPS, BOATS and WORLD VIEWS
An expedition cruise to Kamchatka in July gave Sue Dobson close encounters with seals, walruses and nesting seabirds, plus sightings of brown bears and whales amid the spectacularly scenic Russian Far East. Before that: hotel stays in Cape Town, Munich and Berlin; travels around Sri Lanka; an Indian Ocean cruise and forays into Cambodia. Laos and the upper reaches of the Mekong. Quality images available, commissions welcome. Coming soon: Perth (W.A) and a cruise from Darwin to Bali.
Contact Sue at [email protected]
A SUMMER DOWN UNDER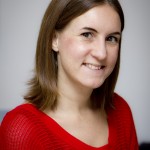 Helen Ochyra is back in Australia this summer for Rough Guides, the Times, Sunday Times and Sunday Times Travel magazine. She will be visiting WA, the Great Barrier Reef, Sydney and Melbourne.
Contact Helen at [email protected]
JAPAN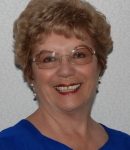 After Tokyo some tranquillity was called for so headed for Kamicochi in the Japanese Alps. Wonderful walking for all levels of fitness, with incredible scenery: snow-capped mountains, streams of turquoise snow-melt, pine trees, acers, larch, birch; butterflies and songbirds; and fresh brown trout from the streams for supper back at the hotel. Indigenous animals included black bears and we had to hang a bell on our backpacks to make constant noise to scare them off. Well set up for Kyoto, Takayama and Hiroshima, after that.
Contact Mari Nicholson at [email protected]
HIROSHIMA TO HAVANA, VERONA TO VALLETTA…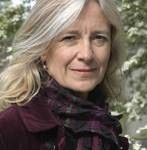 Just back from a great marathon few months travelling with fresh material on Japan (from Hokkiado to Hiroshima via a homestay and a handful of hot springs), Cuba (Havana, Vignales, Varadero, Trinidad), Prague (and environs). Verona (Arena Opera. Romeo & Juliet and the historic city) and Malta (you name it)…and more to come.
Contact Juliet Rix at [email protected]
PLAN A STAYCATION IN SCOTLAND FOR INSPIRING TRAVEL ADVENTURES: HEBRIDEAN ISLAND-HOPPING CRUISES, LUXURY LIMOUSINE TOURS AND THE NEW BORDERS RAILWAY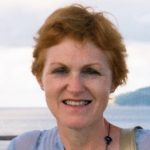 The Scottish Hebrides: the genuine, dream escape from real life, a natural wilderness of unspoilt scenic beauty, best experienced on a Majestic Line cruise. Vivien Devlin joined an international house party of just 12 guests on the new "Glen Etive" to enjoy island walks, beaches, wildlife, tropical gardens, whisky, seafood. Little's is celebrating 60 years of bespoke, luxury UK sightseeing tours by chauffeur-driven limousine. Take the Borders Railway from Edinburgh to Melrose – Abbotsford House, hiking, biking, golf, fishing, tweed, knitwear and summer Book Festival.
Contact Vivien at [email protected]; 0131 343 2116
CARING FOR ELEPHANTS; CECIL'S CUBS; PRECIOUS RHINOS AND THE SECRET SIMIENS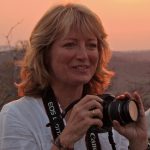 An Africa specialist, Sue Watt has had a fascinating three months. She's trekked in parts of Ethiopia's Simien Mountains no other tourists have seen. Spent time with 'Lion Guardians' in Hwange, Zimbabwe, finding Cecil's cubs after three days of searching. In Malawi, she was the only journalist invited to attend the first day of African Parks' historic #500Elephant translocation, caring for darted elephants. In Kenya, she met the world's last three Northern White rhinos, experiencing Ol Pejeta's renowned conservation work. She'll write for UK broadsheets and magazines, in print and online, including the Independent, Telegraph and Travel Africa.
Contact Sue at [email protected]; www.suewatt.co.uk; 07768 795788; Twitter: @suewattuk
EXCITING ANNOUNCEMENT COMING SOON FROM STUART FORSTER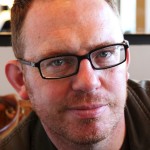 Award-winning travel writer Stuart Forster has been busy in the Cultural Heart of Germany (Thuringia, Saxony-Anhalt and Saxony). He's also visited Switzerland's Jungfrau Region and can offer commissioning editors summer material that's fresher than a budding edelweiss. Stuart is a great source of stories from Canada.
He'll be making an exciting announcement regarding a major professional development early in the third quarter of the year. He welcomes contact from commissioning editors and PRs with ideas for 2016.
Contact Stuart at 07947 587136; [email protected]; @stuartforster; Instagram: @goeatdo; Blog: www.go-eat-do.com; photography: whyeyephotography.com
INDIA TO AUSTRALIA, LAOS TO COSTA RICA
Travel writer, journalist and Rough Guides author Shafik Meghji is just back from research trips to India and Australia's Northern Territory. Over the coming months he will visit Laos, Argentina and Costa Rica. For print or digital copy, contact Shafik at [email protected]; for examples of recent articles, visit www.shafikmeghji.com
MOOCHING ROUND THE MARITIMES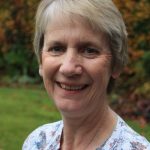 After visiting giant pandas in France this spring, Gillian Thornton is hoping to see whales and other wildlife on a return trip to Maritime Canada in September. Recent months have seen her touring the Loire Valley and Picardy; on city breaks to Naples, Moscow and St Petersburg; and walking in the Algarve and Menorca. Coming up are Aarhus (European Capital of Culture 2017), Norway's scenic FLAM railway, and the contrasting cities of Marseilles and Aix-en-Provence by train. Contact Gillian at [email protected]; 07831 275889; Twitter: @TravelwithGt
GUIDED TRAVEL ARTICLES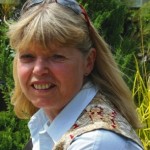 Twenty-five of Valery Collins blog posts about towns she has visited have been converted into Guided Travel Articles – travel articles that have GPS coordinates embedded in them and a map of the route described in the article. There are thousands of these articles at GPSmyCity. Once the app is downloaded to a phone you have a stand alone guide to the place you are visiting. A great idea and she is looking for places to write about.
Contact Valery at [email protected]
PAPHOS GEARS UP FOR ITS EUROPEAN CAPITAL OF CULTURE YEAR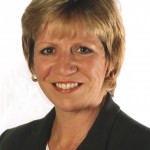 Paphos-based Carole French has some exciting stories for you from her home town, which is currently undergoing a major transformation in preparation for being next year's European Capital of Culture with Aarhus in Denmark. Carole is an official volunteer for Pafos2017 and is busy helping behind the scenes. She's available for commissions on Paphos and elsewhere in Cyprus and would love to hear from you.
Contact Carole at [email protected]
WILDLIFE-TRAVEL WRITER SEEKS EUROPEAN DESTINATIONS FOR NEW BOOK
Following the success of his latest book on British wildlife-watching experiences, "A Summer of British Wildlife" (http://bit.ly/25iXkix; Bradt Travel Guides 2016; "a brilliant idea" per Chris Packham on BBC Springwatch Unsprung), James Lowen is expanding his net across Europe for a forthcoming nature-travel guide. He wishes to hear from PRs of wildlife lodges & tour operators that might feature. James is also re-engaging in Latin American wildlife tourism, including as editor of a wildlife magazine dedicated to the 'Neotropics'.
Contact James at [email protected]; http://jameslowen.com; Twitter: @JLowenWildlife
CITY HOTSPOTS: LISBON AND BOLOGNA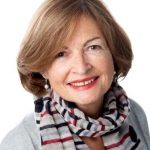 Susie Boulton has just returned from a research trip to Lisbon, Sintra and the Arrábida Peninsula for a new book for Insight Guides. Earlier in the year it was Italy, with a trip to gastronomic Bologna for a new Berlitz guide to the city. August will be spent Channel-Island-hopping, updating her books on Jersey and Guernsey. Enquiries and commissions always welcome.
Contact Susie at [email protected]
GERMANY, SWITZERLAND AND FRANCE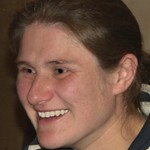 Caroline Mills is in the tyre tracks of Bertha Benz, celebrating the first-ever car journey along the Bertha Benz Memorial Route, Germany; making fresh road tracks on the new Grand Tour of Switzerland; plus walking and watersports in the Canyon du Verdon, France. A summer of mountains, rivers, roads, the new Thrill Walk (Schilthorn – launched July 2016) and Swiss cheese; back in time for September deadlines. Varied features and blogs available.
Contact Caroline at [email protected]; www.carolinemills.net
EXTENDED CAMBODIA TRIP 2016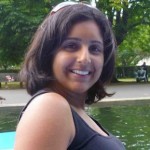 Meera Dattani will be travelling around Cambodia for three months, researching and updating two chapters of the Rough Guide (Phnom Penh and Sihanoukville, islands and the south). She will also be working on feature ideas, news stories and hotel reviews for other publications. Story ideas, news and other information welcome. She may also travel around other parts of South East Asia after this trip.
Contact Meera at [email protected]
_____________
MEMBERS NEWS
Members News is published quarterly by the British Guild of Travel Writers and is edited by Peter Lynch. We'd like to hear from you and find out what you think about our newsletter. Send any suggestions or comments you may wish to make to the editor on email: [email protected]
If you want to subscribe or unsubscribe, contact [email protected] British Guild of Travel Writers Tel: 01747 820455 or 020 8144 8713; web: www.bgtw.org (c)
The British Guild of Travel Writers, August 2016