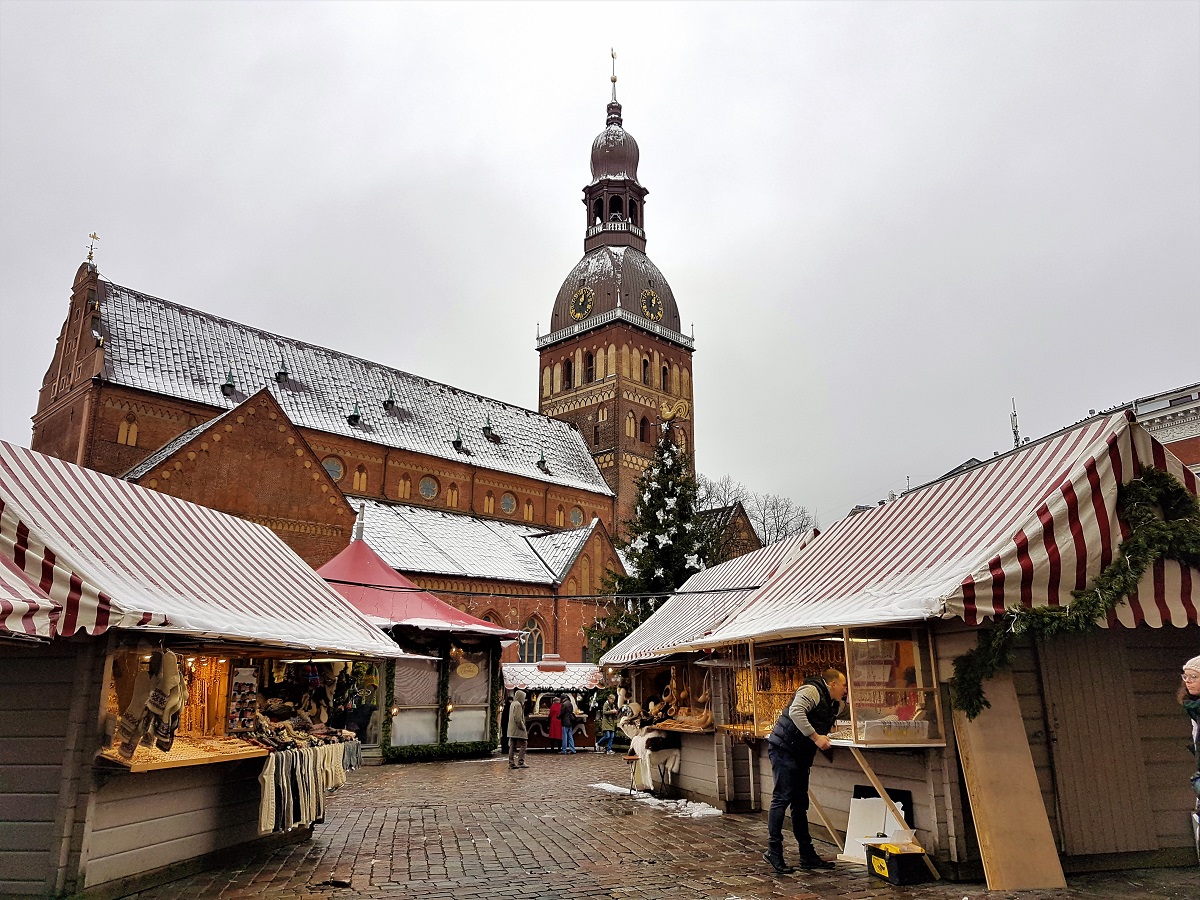 In December 2017, the British Guild of Travel Writers visited Riga and Sigulda, in Latvia. Here, Simon Willmore relives the first half of the trip, to the country's capital:
Having being buzzed in beyond an inconspicuous door, we stepped in from the threatening snowstorm and entered the champagne boutique – there's a sentence I wasn't expecting to say when I first confirmed my flight to Riga. It felt like we had stepped into some sort of high-end furniture catalogue.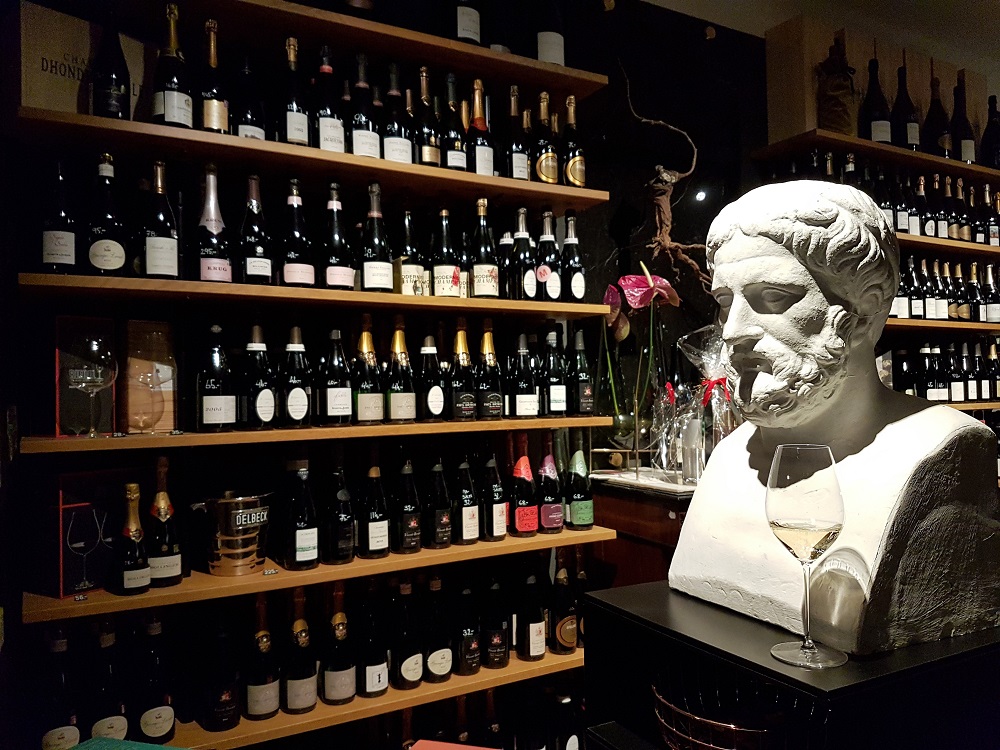 The bar, the Modernists champagne boutique, was less a snooty sterile place (of which, far too many exist in London) and more like the living room of a very well-heeled wine aficionado.
That well-heeled individual is Mārtiņš Pīlēns, who welcomed us and showed us around the venue, complete with eight-foot-high shelf of champagne – genuine appellation controlee stuff at that – and even a small co-working space in the back.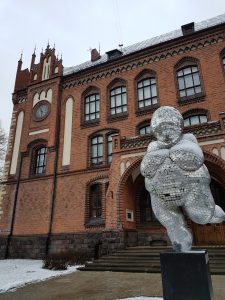 We briskly walked on through the cold to Mute, our restaurant for dinner.
An unusual menu choice of just two burgers and one main, of pork belly, seemed a little unusual but the meal was beautifully served and adequately filled our own bellies for the long weekend ahead.
A tour of Old Riga
The next morning, Pēteris Stumburs, our guide for the day, met us in the lobby of our hotel, the Radisson Blu Ridzene.
We set out to Old Riga, crossing Esplanāde park, passing a quite wonderful statue tribute to the Venus of Willendorf.
The original Venus figurine, merely 11 centimetres high and made of limestone, is roughly 30,000 years old and is now found in the Naturhistorisches Museum in Vienna. This modern tribute was as if someone had bred the original Venus with an enormous disco ball.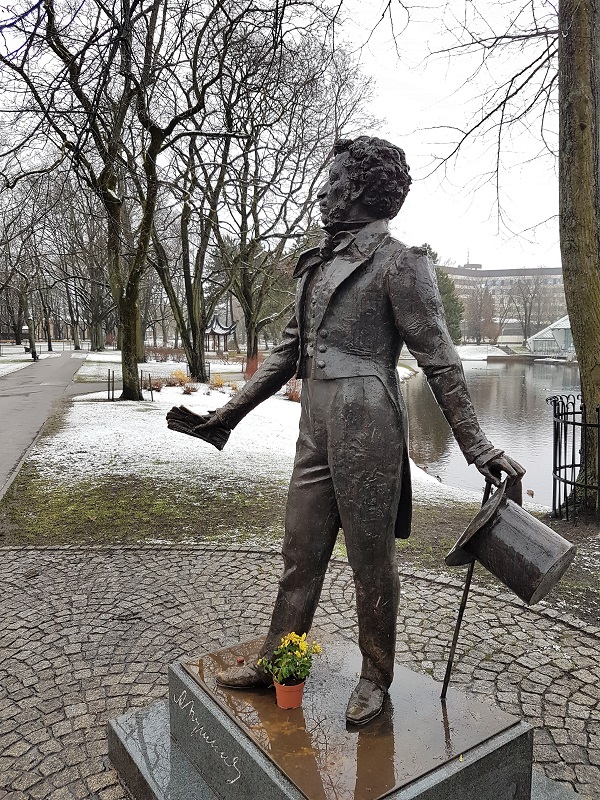 From disco to poetry, our walk continued past the Alexander Pushkin Park, dedicated to the great poet.
Our guide, friendly and knowledgeable, regaled us with the story of Puskin's death as we took photos of his statue.
The story goes that, as Pushkin fell into debt and scandal about his wife's adultery in the 1830s, he became involved in an ongoing war of words with French soldier Georges-Charles de Heeckeren d'Anthès, his own his brother-in-law.
Pushkin sent a "highly insulting letter" to Heeckeren and, as was expected, this led to a duel between the two men.
He was fatally wounded in the fight by de Heeckeren d'Anthès – the man who had attempted to seduce Pushkin's wife – and died two days later.
Our tour concluded at Riga Central Market, which is nowadays one of Europe's largest markets, serving fresh fish, cured meat, vegetables and spices as far as the eye can see.
This in inself is nothing new – but the fact that they stalls are housed in former Zeppelin hangars was a timely reminder of the city's history and a very smart example of city regeneration tactics.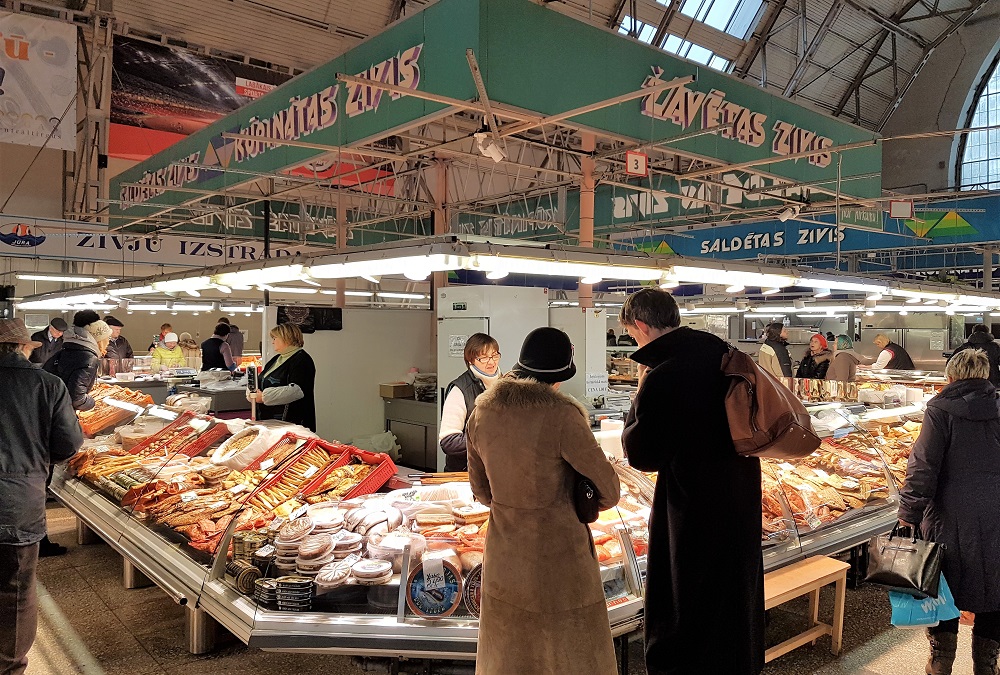 Our lunch that afternoon oddly left one of the more lasting impressions of our time in Latvia. The Lido chain of self-service restaurants is somewhat of an institution in the country, with a growing number of outlets.
I would describe it an IKEA shop restaurant with much more character and a better choice of food. Imagine a motorway services canteen, but instead of sterile beige walls there were atmospheric wooden fixtures; that same 'wall of food' approach is present, and there are still crowds of people dawdling around, moving from service station to station to pick up a salad, or cooked dinner, or dessert, but the whole experience is much more enjoyable.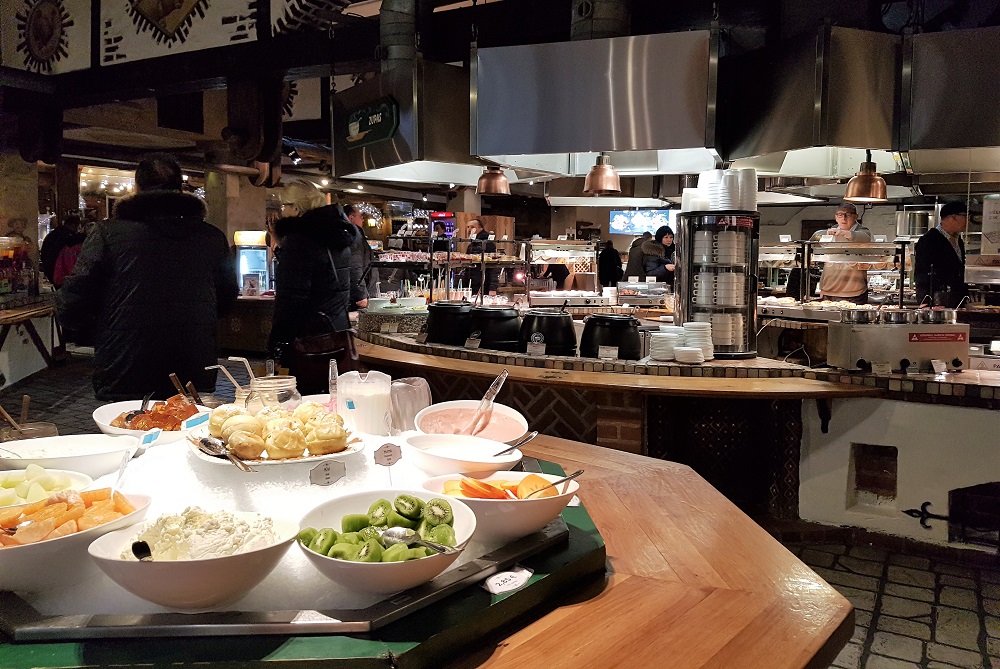 We were given a 10 euro voucher to spend for a meal and it adequately covered my starter, main and dessert. Indeed, the group enjoyed a game of 'Who got the best deal?' from the allotted voucher and it seemed everyone had fared very well from the selection.
Moving on to Riga Motor Museum, which was the highlight of the trip – even for the non-petrolheads. The site was revamped in 2016 and now houses everything from a collection of Soviet era cars, formerly owned by the Kremlin,  to an interactive 'design your own campervan' exhibit, to a interactive video wall where visitors are projected into a video portraying a political rally.
Most would agree that this was the best of the attractions on our itinerary – and one the best museums in the country. A must-see.
That evening, we had one final mission: to hunt out Black Balsam, Riga's famous herbal liqueur made with up to 24 different plants, flowers, natural oils and berries and mixed with vodka.
The potent syrupy drink is (apparently) a good medicine, for ailments such as cold, flu and indigestion. Legend has it that even Russia's Catherine the Great of Russia, became ill during a visit to Latvia, but was cured after drinking Riga Black Balsam.
After some futile dawdling and then some more determined hunting, we located S. Brevinga, a bar a few hundred metres from the cathedral, a Evangelical Lutheran church dating from 1211.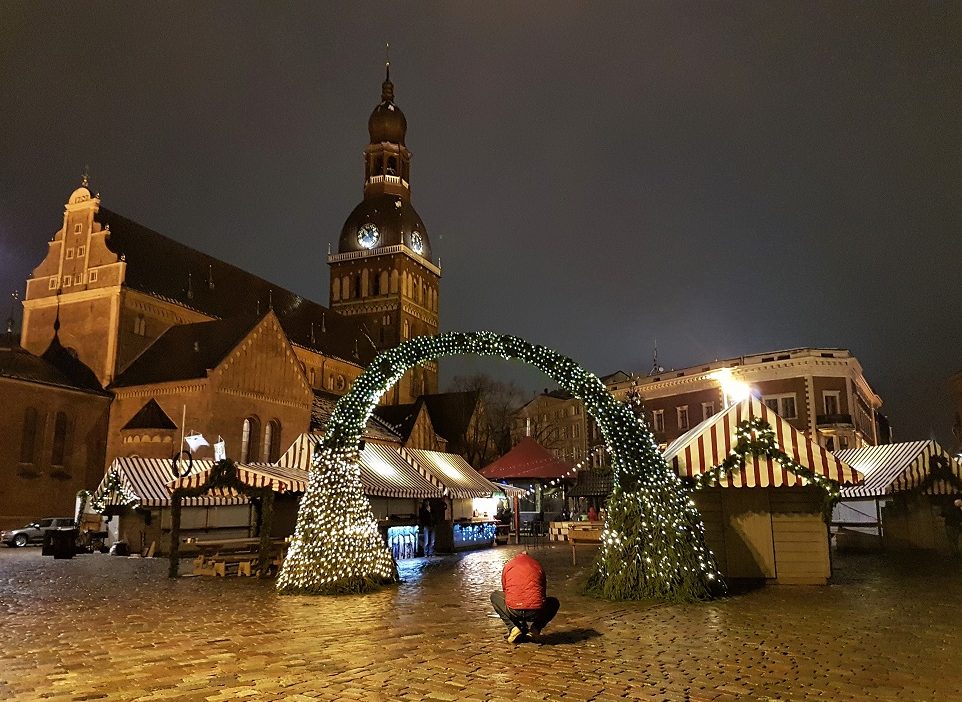 As such, it was if our determination had been rewarded with a wonderful photo opportunity of the building, featuring Romanesque, early Gothic and Baroque architecture, with its clock tower soaring up behind the Christmas market stalls in the town square surrounding the cathedral.
With photos in the bag and a sense of accomplishment, we duly entered the bar and ordered a few shots of Riga Black Balsam. After all, if it's good enough for the Catherine the Great, it's good enough for the BGTW.
More information
Regent Holidays (regent-holidays.co.uk; 020 7666 1244) can offer a three night stay at the Radisson Radzine in Riga from £395 per person. The price is based on two sharing on bed and breakfast basis and includes return flights and transfers.