The BGTW's annual awards for the best developments in tourism are always eagerly awaited. Here's a full list of the winners and the highly commended – voted for by our members – plus all the winners of our members writing and photography awards and those who generously sponsored their prizes: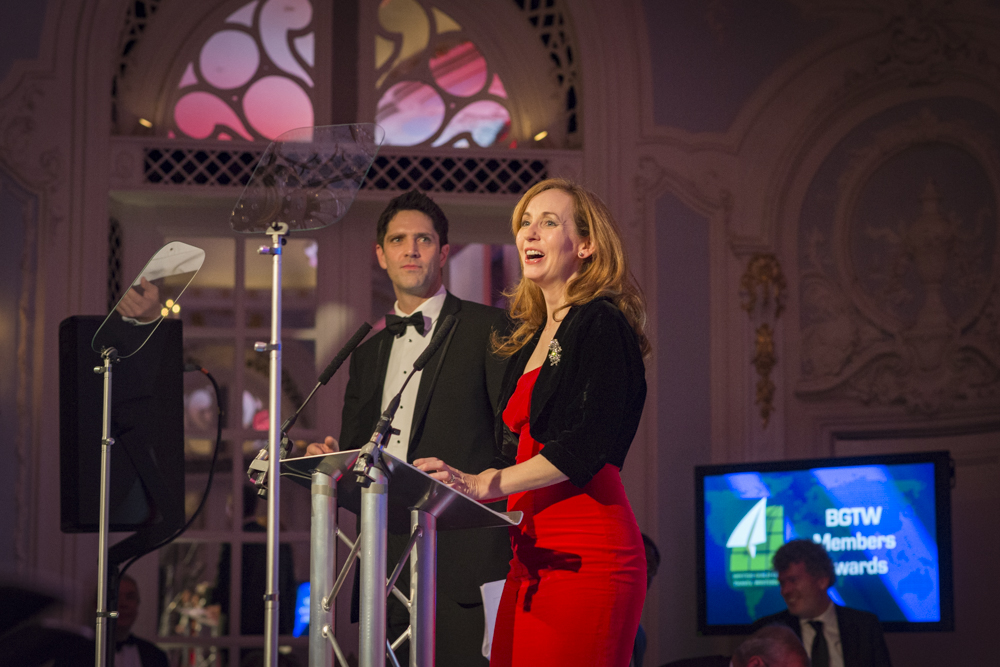 Best UK Tourism Awards Project
Winner: The Borders Railway between Edinburgh and the Scottish Borders, built on a line axed by Beeching nearly a half century ago and opened in September 2015.
Highly Commended: Surf Snowdonia. A derelict aluminium smelter in the dying North Wales village of Dolgarrog converted into a 300m lagoon for the world's longest man made wave. This is the UK's first artificial surfing lake, generating waves from knee to head high for all types of surfers.
Highly Commended: Exe Estuary Trail, Devon. The route takes cyclists and walkers through a beautiful user-friendly path featuring boardwalks, lovely bridges, lagoons, bird viewing facilities and public art works and is a remarkable co-operative effort between Devon County Council, the National Cycle Network, Sustrans, the RSPB, Natural England, Network Rail, and even the Ministry of Defence. It protects habitats and boosts local business.
Best European project
Winner: Coming World Remember Me  at Ypres in Belgium, where visitors are moulding 600,000 clay sculptures for a huge land art installation in what was once No Man's Land between the Great War battle lines. Each figure bears a dog tag with the name of a victim.
Highly commended: Cite du Vin, Bordeaux is an exciting, high tech telling of the story of wine from 6000BC until today. Visitors follow trade routes sniff the scent of wine. Hear winemakers talk with passion about their trade.
Highly Commended: Chaplin's World at Corsier sur Vevey, Switzerland. Housed in the comedian and actor's villa on Lake Geneva, it showcases his genius through pictures, personal effects and reconstructed sets from his best known films.
Best Wider World project
The Sinai Trail, a 200 kilometre walking route between the Gulf of Aqaba and St. Catherine, designed to make Egypt's wilderness accessible for responsible tourism, create jobs and highlight the traditional knowledge of the Bedouin.
Highly Commended: Limalino Lodge, in Ethiopia' Simien Mountains. It's an eco lodge that has provided jobs for local people and work for craftsmen and gardeners who are planting their own vegetables and placing eucalyptus trees with native species.
Highly Commended: Mountain Music Trail, West Virginia, runs for 150 miles along Highway 219 in one of the poorest if US states. It's an effort to preserve its Appalachian heritage of music, dance and folk customs, linking the likes of instrument makers and galleries selling local crafts and keeping rural communities alive.
Merit Awards have gone to the following, placing them among the top new tourism projects in their categories:
United Kingdom:
The World of Wedgwood, Stoke-on-Trent, England; Who Made My Breakfast, Hastings hotels, N Ireland; Switch House, Tate Modern, London; Seaton Jurassic, Devon, England; Museum of Brands, Packaging & Advertising, London; Jutland 1916, Portsmouth Historic Dockyard, England; Handel & Hendrix in London; Gir Lion Lodge, ZSL London Zoo, London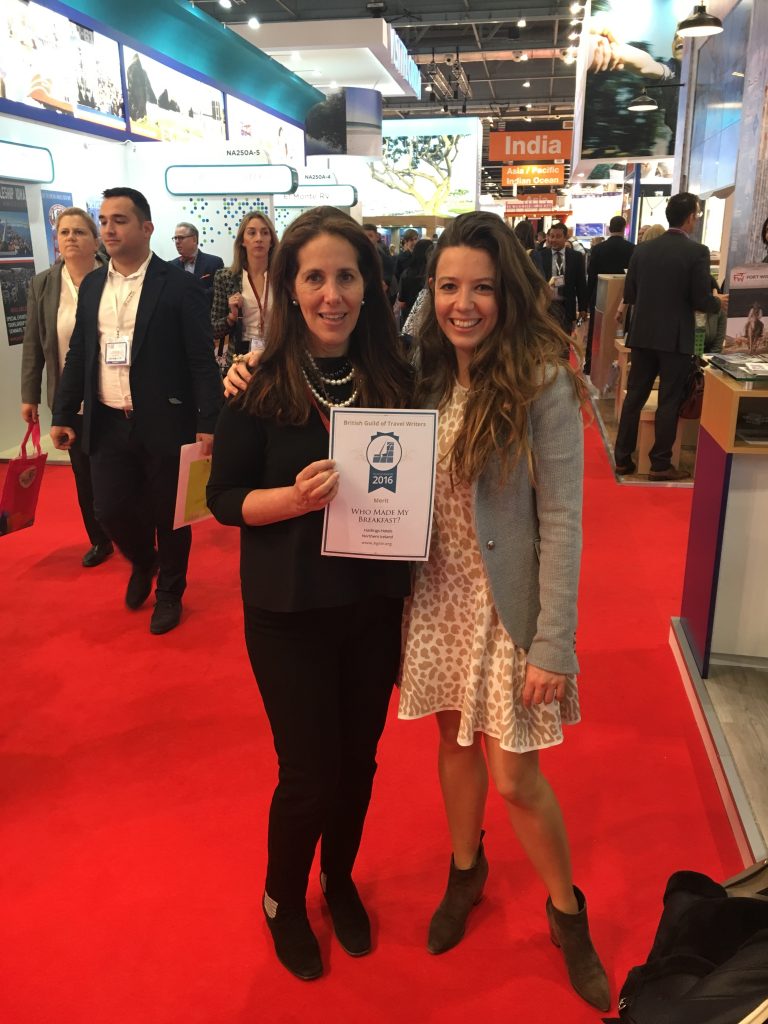 Europe:
Vallisaari Island, Helsinki, Finland; Elizabethan Theatre, Château d'Hardelot, Condette France; Museum of the Johann Strauss Dynasty, Vienna, Austria
Wider World:
Le Monastère des Augustines, Québec, Canada; Edward M Kennedy Institute for the US Senate, Boston, USA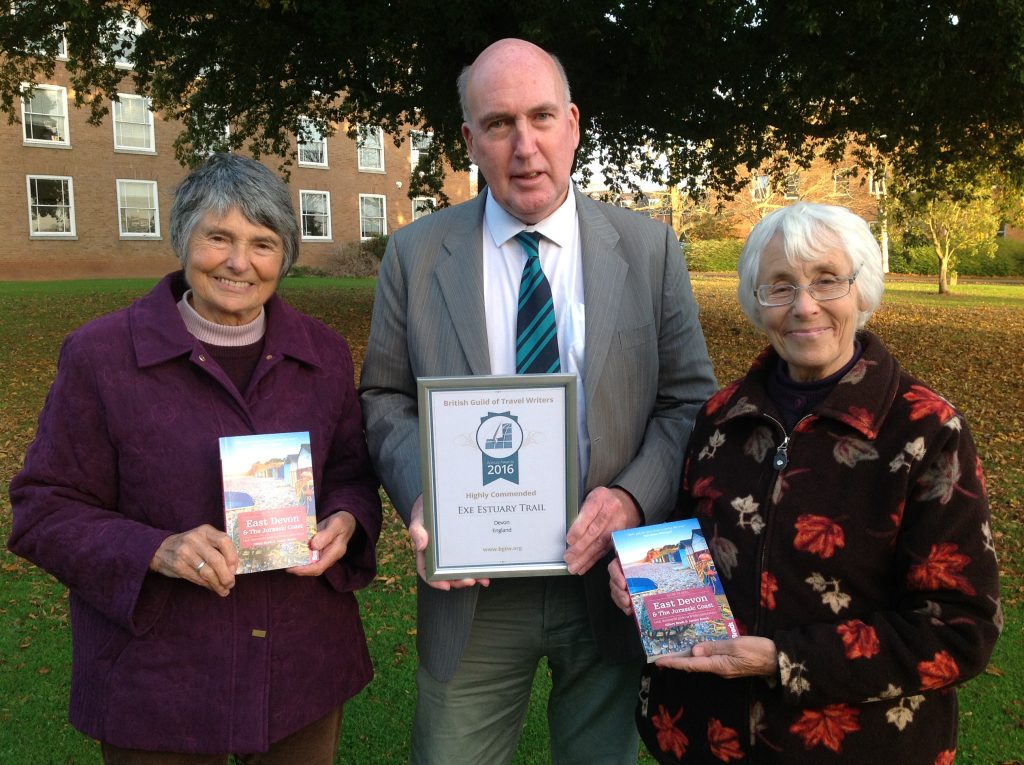 The 2016 BGTW Members' Awards
Travel Writer of the Year – sponsored by Travel PR: Pol O Conghaile, for a portfolio of articles including "Manta Rays in the Maldives" which, the judges said, communicated the writer's genuine love for the creatures he was seeing and showed the quality of Guild members' writing.
Photographer of the Year – sponsored by Fuji: Rudolf Abraham, whose varied portfolio of high quality images included an ultra wide angle shot of London's Lord Mayor arriving in his carriage. "Superb reportage", according to the judges,"giving a strong sense of place and occasion".
Best UK Feature over 850 words – sponsored by the Eden Hotel Collection: Rudolf Abraham for Mountain Playground – Cairngorm for Kids, published by BBC Countryfile. The judges said it was strong on child oriented tips. One said: "It is a very human and personal story, that almost made me want to jump on the train."
Best UK Feature under 850 words – sponsored by TravMedia: Ben Lerwill for London for Last Orders, Edinburgh for Breakfast, published by RoughGuides.com. The judges said: "You're caught by the excellent turn of phrase in the opening paragraph which continued throughout, kept the judges attention and bears re-reading. On top of this are great characterisation and personal touches".
Best European Feature over 850 words – sponsored by Sunvil: Jeremy Seal for Somewhere for the Weekend? Bozcaada, published by Conde Nast Traveller. Beautifully written, said the judges, with historic insights. It brought to life "the experience of a calm, quiet island amid the chaos of mixed nationalities – a Turkish island amidst Greeks".
Best Overseas Feature – sponsored by ANTOR (Association of National Tourist Offices and Representatives): Jonathan Thompson for Ledge of Glory published by Conde Nast Traveller (the judging was so close there was a special mention for Juliet Rix). "Excellent writing" said the judges, "captivating story telling, gripping narrative and a very different perspective.
Kenneth Westcott Jones Memorial Award for Best Transport Feature – sponsored by Airportr: Tristan Rutherford for Diving into the Blue on the Cote d'Azur, published in The Independent. " Quirky and creatively written" said the judges, and encouraged the reader to "want to give it a go".
BGTW Travel Blogger of the Year – -the US Travel Association: Kirstie Pelling for A Family Adventure Project (familyadventure project.org). The judges said this blog was "a glorious celebration of adventurous life and the ups and downs of family travel". The quality of writing was superb – from fast paced and hard hitting to reflective and lyrical. There was also great use of a YouTube video to tell the family story in an equally engaging way.
Adele Evans Award for Best Guidebook – sponsored by Experience Kissimmee: Basque Country and Navarre – France and Spain by Murray Stewart, published by Bradt Guides. "A great guidebook" said the judge. The history and politics of one of Europe's less well know regions was written in an engaging way". It described the fascinating mix of Basque culture and language and contemporary influences.
Best Narrative Travel Book – sponsored by Pure Michigan: Michael Booth for The Almost Nearly Perfect People – Behind the Myth of the Scandinavian Utopia, published by Jonathan Cape. The writer delved into the realities and contradictions of modern Scandinavian societies in a clear journalistic style free of clichés, said the judges. "With a strong personal voice and occasional flashes of wry, often ironic humour, the author conducts this part meditation and part travelogue on Scandinavia with confidence and panache."